New York ranks close to the top of American cities in hot dog consumption every year, which shouldn't be a surprise in a city with nine million people. If you've ever been, you know you can't go a couple blocks in Manhattan without bumping into a food vendor. And a quick hot dog eaten on the run is something that most on-the-go New Yorkers experience at some point. But, in a city with a seemingly unlimited number of cheap dog options, New York also flexes in creative and quality hot dogs too. Here's your 101 guide to getting a true NYC hot dog experience. [And see them mapped]
The carts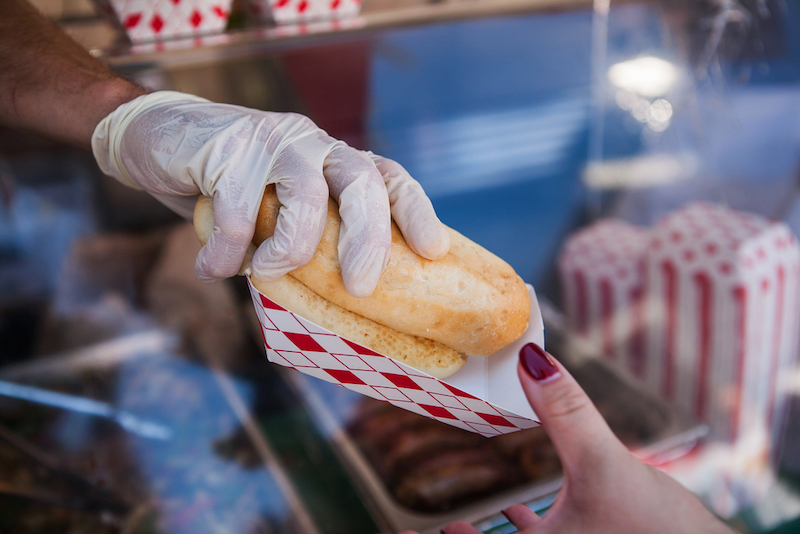 Many of the ubiquitous hot dog carts around NYC are owned (and supposedly operated) by disabled veterans, due to an obscure 19th-century law that waives the astronomical costs of their city vendor fees. Most serve a "dirty water dog," so called because, according to legend, they never change the water. Don't worry, they do. Good ones season their broth with spices and aromatics.
McSorley's Old Ale House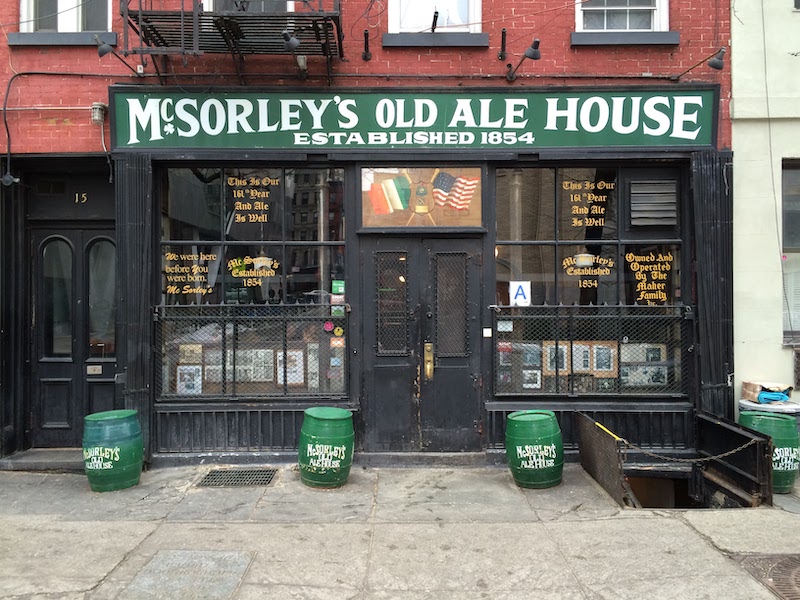 McSorley's, the oldest saloon in the city, opened in 1854. Two years later, German immigrant Charles Feltman landed in New York and opened a beachside restaurant on Coney Island. There, he became the first man to sell a frankfurter nestled in a bun, thus inventing the hot dog as we know it. The original recipe for his sausage is now produced under the Feltman's of Coney Island brand name and served at the Bowery landmark.
Nathan's Famous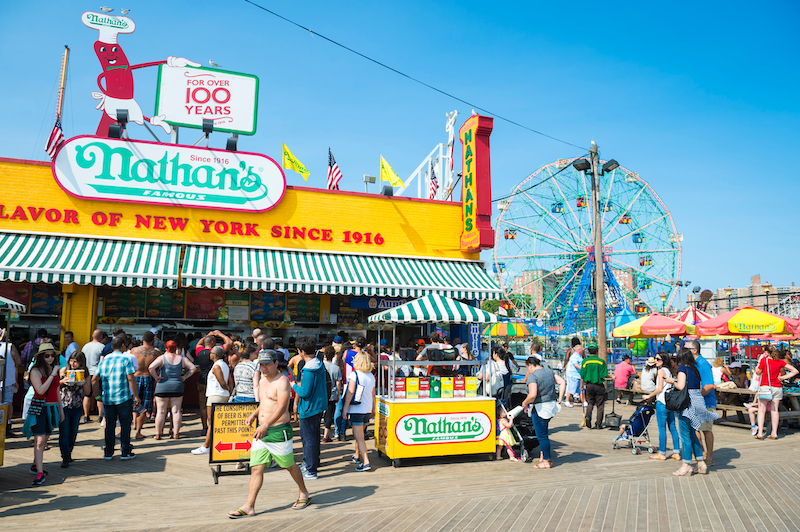 Charles Feltman may have created the hot dog, but Nathan Handwerker made it famous. A former employee of Feltman's, Handwerker opened up a competing stand on the boardwalk and undercut his old boss's prices by half. Business boomed, and the brand would eventually expand into an empire that spread "The Flavor of New York" around the world. The original seaside location remains with a few surprising menu items. Frog legs, anyone?
Katz's Delicatessen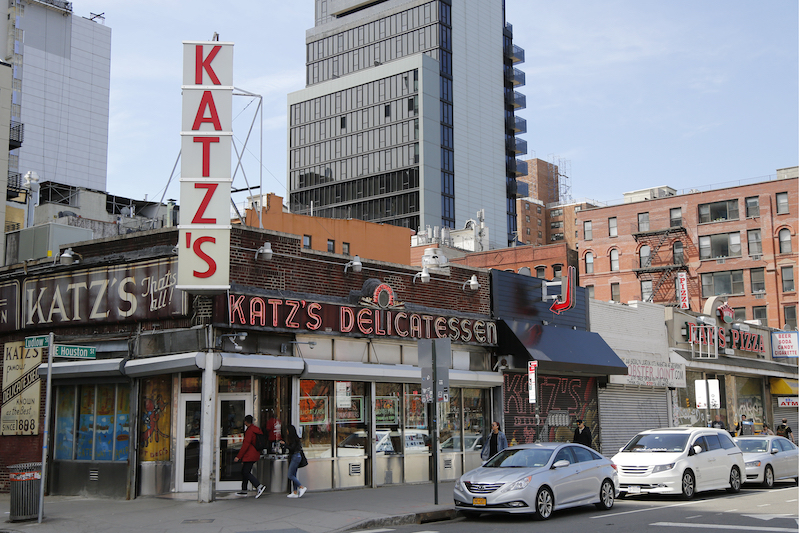 No one's telling you to bypass a pastrami on rye piled high the first time you eat at New York's most famous delicatessen. But the second time? There isn't a New Yorker who would look askance if you ordered a hot knockwurst sausage off the grill instead. Their fresh salami makes a good gift too.
The Papayas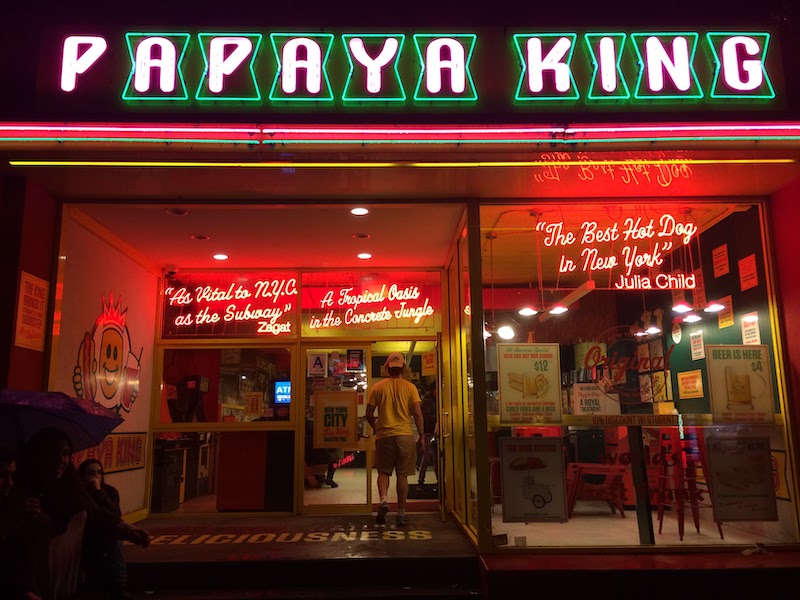 Arguing over the best "papaya place" around the city is a local pastime. Papaya King is the oldest, founded in 1932. They started the trend of combining bright tropical fruit drinks with crispy hot dogs during the Great Depression. Gray's Papaya, though, started by a former partner at Papaya King, may don the coveted crown now. Of course, there's Papaya Dog too. Honestly, proximity after the bars close down usually dictates our favorite.
Rudy's Bar & Grill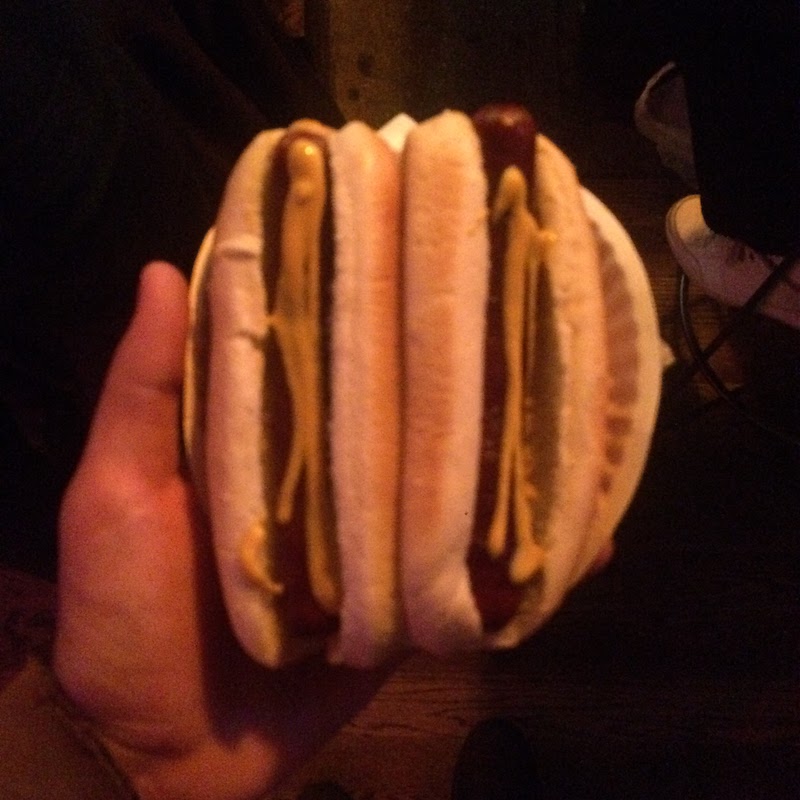 If you missed out on the seedy grit that defined Manhattan in the '70s and '80s, make your way to Hell's Kitchen for a taste of how it used to be. Rudy's is a no-frills dive that's been a neighborhood watering hole since 1933. Known for cheap beer and free — yes, free — hot dogs off a roller grill, you'll either land here at the start or the end of a memorable, if hazy, night out.
Crif Dogs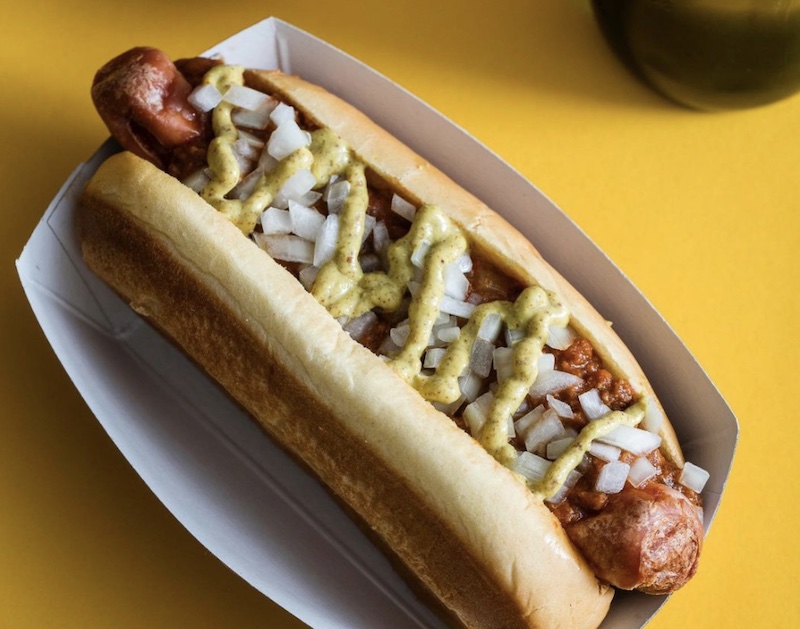 New Yorkers tend to enjoy hot dogs without ostentation. A slash of brown mustard topped with sauteed onions or a little sauerkraut is "the usual" around these parts. Crif Dogs is the notable exception. A main character in the haute dog trend for the last 20 years, Crif Dogs serve up a bacon-wrapped hot dog slathered with anything from hummus to avocado. Purists may ask if there's even a hot dog underneath your concoction, but Instagram won't care.