The story 8 Quintessential American Road Trips appeared in the Road Trip issue.
Updated: June 2023
If you've bounced around ideas for your next big trip but have yet to decide on a plan, we'd like to recommend a classic option: the Great American Road Trip. There's a reason that certain treks have been romanticized over the years. They connect the dots on the absolute best the U.S. has to offer: gorgeous landscapes, quirky roadside attractions, protected natural wonders — just for starters — and combine for the ideal way to see the country this year. Here are eight road trips that deliver on hype and are still relevant in 2023.
---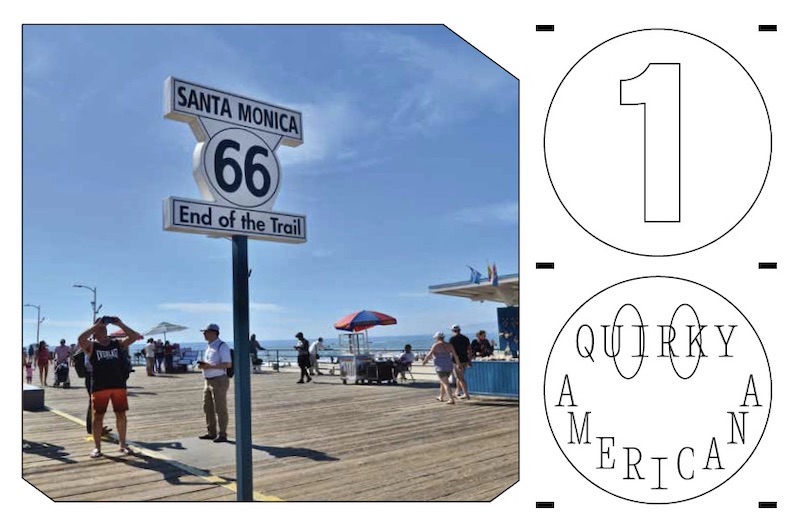 Route 66 – 2,448 miles – Chicago, Ill. to Santa Monica, Calif.
You might be thinking, "Route 66? That's still a thing?" But stick with me. The original point of Route 66 — what Steinbeck coined "the Mother Road" — was to connect select rural and urban parts of America between Chicago and Los Angeles. While Route 66 has long been superseded by the Interstate system, it remains a revered pathway that takes travelers back in time. You're not embarking on this trek to be in a hurry. You're here for cruising and quirky Americana. Plan to go east to west and start with a Windy City bite. That means either a Chicago-style hot dog or classic beef sandwich at the Launching Pad in Wilmington, Ill. While you're there, make a point to check out the 30-foot-tall majesty of the Gemini Giant, perhaps the most famous of the Muffler Men that dot the route. Other weird (or great) sights include Oklahoma's 80-foot Blue Whale of Catoosa, Texas' unique art deco gas station U-Drop Inn, Petrified Forest National Park and Elmer's Bottle Tree Ranch pit stop in California. Finish up with a snapshot at the famed "end of trail" sign at Santa Monica Pier. Though it can be driven in less than a week, since there are so many quirky attractions along the way, we recommend at least two weeks for a more enjoyable pace. And on a trip that harkens back to the good old days, slowing down is the way to do it.
---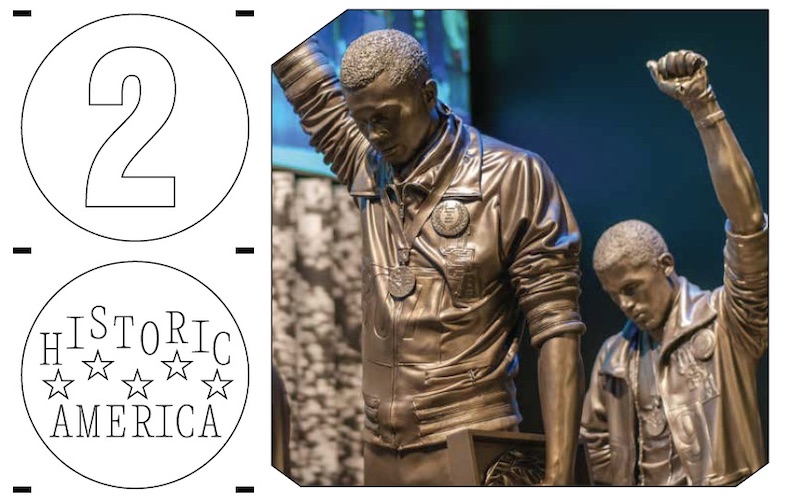 Civil Rights Road Trip – 543 miles – Atlanta, Ga. to Memphis, Tenn.
The Southeastern reaches of the U.S. are home to many of the most recognized sites from the Civil Rights Movement, along with a history all its own. This regionally focused road trip provides a look at key locations from that era. It takes travelers from Martin Luther King's birthplace in Atlanta through the Deep South and ends in Memphis, the place of King's untimely end. Be sure to spend at least a few days on this route, beginning with the International Civil Rights Walk of Fame and the African-American Panoramic Experience (APEX) Museum.
Up next? Montgomery is home to both the Rosa Parks Museum and the National Museum for Peace and Justice, more colloquially known as the National Lynching Memorial. Then, it's a quick 50-mile jaunt to Selma, Ala. Three famous marches for African American equality began there, including turning point "Bloody Sunday" at the Edmund Pettus Bridge. Visitors can also explore the National Voting Rights Museum and its sister collection, the Ancient Africa, Enslavement, and Civil War Museum.
From Selma, you're on to Birmingham, which is less than 90 miles. Birmingham has an entire area that is a designated National Civil Rights Monument; this includes Kelly Ingram Park, the 16th Street Baptist Church and the Birmingham Civil Rights Institute. For a bird's-eye view of the city, trek up Red Mountain to Vulcan Park and Museum, where the largest cast iron statue on the planet (weird flex, Birmingham) pays homage to the area's industrial past. End this historic road trip at the National Civil Rights Museum in Memphis, West Tennessee's major commercial and cultural hub. Bluff City is equally celebrated for its blues and its barbecue, so get a taste of both while you're there; try the barbecue nachos at Central BBQ and stroll down one of America's most iconic stretches, Beale Street. If you're rushed, skip the Selma stop and focus on the other four locales.
---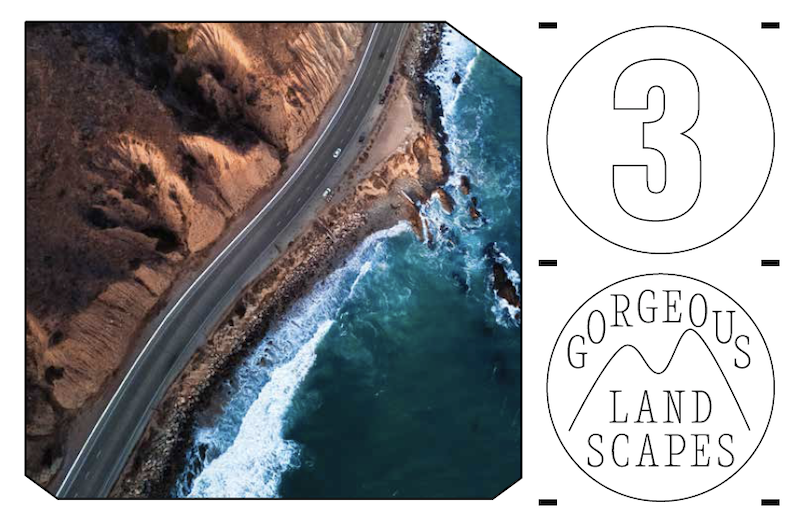 The PCH – 1,182 miles – Port Townsend, Wash. to Dana Point, Calif.
You're here to take in the gorgeous scenery of one of the country's top crowd-pleasing drives. In this case, that popularity is well-earned, as the Pacific Coast Highway lives up to the hype. Most travelers pick the L.A. to Washington State route, but instead, try going north to south so your vehicle stays closest to the ocean. Start near Olympic National Park in Port Townsend, Wash., and end at Orange County enclave Dana Point. While the PCH route is generally drivable and boasts mostly moderate weather all year long, it's best to avoid during peak California fire months (late summer to early fall).
A cool Evergreen State stop is to see the sea stacks at Kalaloch and Ruby Beach, protected coastal sections of Olympic National Park. From there, Cannon Beach (AKA Goonies Beach) and Tillamook Creamery, the largest cheese-making operation on the Pacific Coast, are the best Oregon stops. Further south in Cali, pay special attention to the majestic Avenue of the Giants route through the redwoods in all its verdant glory. (It's the coolest forested drive I've ever seen.) If you're there in spring, consider deviating roughly an hour inland from Carmel-by-the-Sea to Pinnacles National Park, one of the least visited National Parks, which is famous for its truly epic seasonal wildflower blooms. In other good PCH news, the famous stretch by the cliffs of Big Sur just reopened (ahead of schedule!) after mudslide devastation earlier this year. To fully embrace the many miles of this winding, coastal highway, consider a seven-to-10-day trip, though it can be done in five if you're time crunched.
---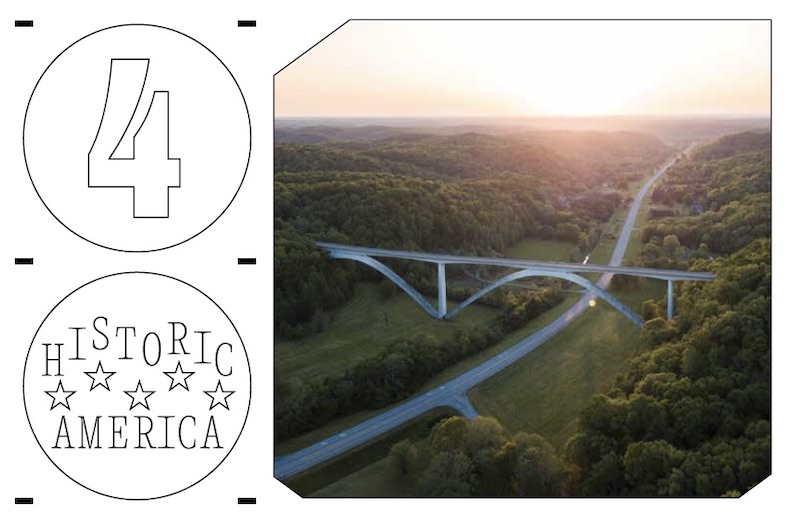 Natchez Trace – 444 miles – Nashville, Tenn. to Natchez, Miss.
The 444 miles of the Natchez Trace Parkway follow the historic trading route from the hills of middle Tennessee to Natchez, Miss.. It's managed by the National Park Service as a scenic byway, so sorta feels like a long and skinny National Park that is best viewed by car. However, hikers and equestrians can enjoy the Natchez Trace National Scenic Trail, which runs parallel to the parkway in a handful of places and offers a solid excuse to stretch your legs. Start near Franklin, Tenn., with a visit to the funky artists' hamlet of Leiper's Fork and its many galleries. Music enthusiasts should plan to head out on Friday, so they can catch a local music open-mic night at Puckett's, held weekly on Thursday evenings. Continue on to Elvis' birthplace, Tupelo, Miss., where visitors can check out murals and a museum devoted to the King. Before leaving, grab a beverage and listen to live music at the "5 star dive bar" Blue Canoe, which has more than 100 beer options. Then, deviate a little for a haunting photo op at the Windsor Ruins near Port Gibson, the historic river town that was spared in the Civil War as it was "too beautiful to burn", according to General Grant. End in Natchez, Miss., a scenic waterfront spot and the river's oldest European settlement, with noteworthy architecture that predates the Civil War.
Notably, the Natchez Trace doesn't allow gas stations or billboards to marr the pretty forest views, so it feels a bit like stepping back in time. Plan for at least two days on the route, though four to five is more optimal to see all the sites. (It used to take weeks to traverse like the original users of the Old Natchez Trace, so four to five days seems more than doable.)
---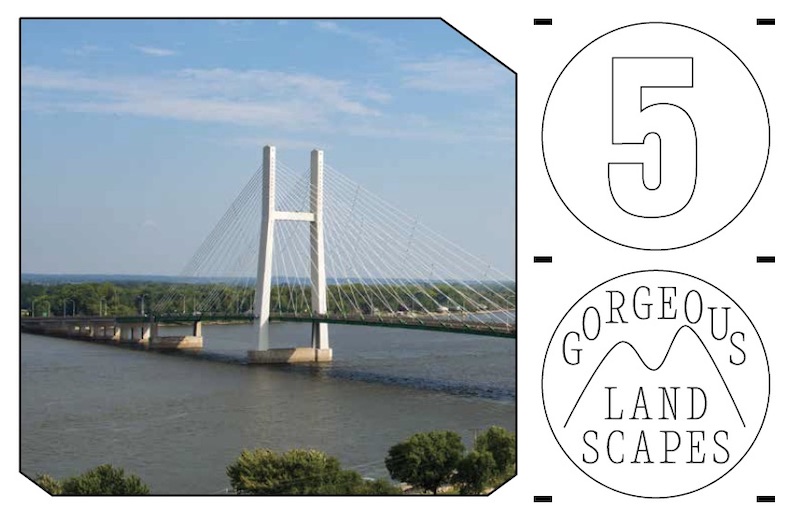 Great River Road – 2,901.2 miles – Itasca State Park, Park Rapids, Minn. to Venice, La.
If Route 66 is the king of American road trips, then the Great River Road makes for an ideal queen. A National Scenic Byway, it follows the Mighty Mississippi for roughly 3,000 miles and recently received All-American Road designation, the highest such honor for…well…roads. The Great River Road unsurprisingly begins at Lake Itasca at the headwaters of the river, inside Minnesota's oldest state park. It then meanders through ten states, ending past New Orleans. Along the way, make a point to spend some time in Minneapolis, where you'll have to sample the molten-hot magma goodness of a Jucy Lucy burger. This north end of the route is the most scenic and covers the so-called "driftless region", fittingly named 'cause the glaciers skipped it. Here, stop at one of the scenic lookout spots designated by historical markers on Lake Pepin, the widest natural part of the river and where water-skiing was invented. Other highlights include Gateway Arch National Park in St. Louis, which is one of the country's only urban national parks, and the bluff-top Vicksburg National Military Park in Mississippi, perfect for history buffs.
The GRR is most pleasant any time other than winter (unless you are super Scandinavian and like freezing your ass off). The peak of fall foliage is an especially charming, if basic, time to explore the route. Give yourself five to 10 days for this long-beloved road trip, preferably the longer end if you can swing it, since in many places, travelers can choose to drive on either side of the Mississippi.
---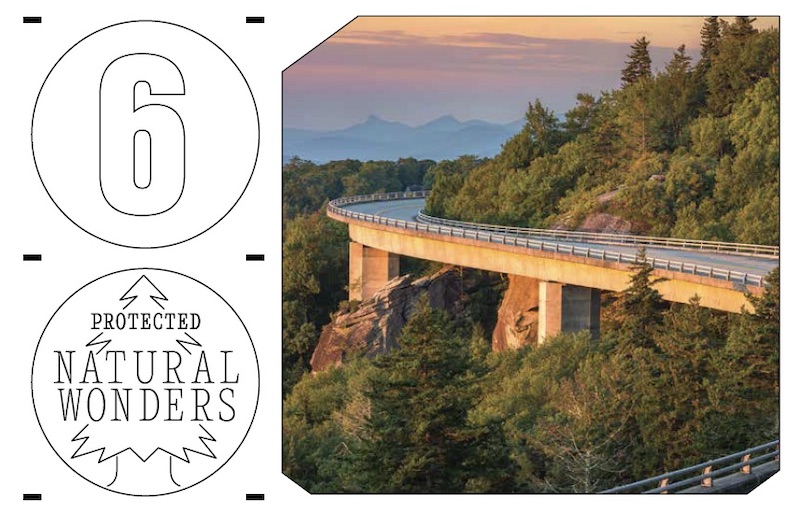 Blue Ridge Parkway – 469 miles – Waynesboro, Va. to Cherokee, N.C.
The Blue Ridge Parkway is essentially a National Park sandwich, as it runs almost 500 miles from Shenandoah National Park in Virginia to the Great Smoky Mountains National Park in North Carolina. We recommend extending your trip at the northern outpost with Virginia's Skyline Drive, a 100+-mile National Scenic Byway that connects to the BRP. Wine enthusiasts can imbibe on the nearby Shenandoah Valley Wine Trail, close to the northern terminus of the parkway. There are some rather excellent port-style dessert wines available from this region. Art and architecture aficionados should spend some time in downtown Roanoke, Va., at the Taubman Museum of Art, with its notable roofline that mimics the Blue Ridge Mountains. Another must-stop along the Blue Ridge Parkway is Linville Gorge, the "Grand Canyon of Appalachia" with a picture perfect, three-tiered waterfall. The brews and tunes of Asheville, N.C., form another winner, while nearby Mount Pisgah offers great hiking, rustic lodging and an old-timey country store.
Three to five days are best for this pathway, depending on your preferred travel style (slow and steady versus balls to the wall). The Blue Ridge Parkway is a stunning drive all year long, though autumn's changing colors make for an especially scenic trip.
---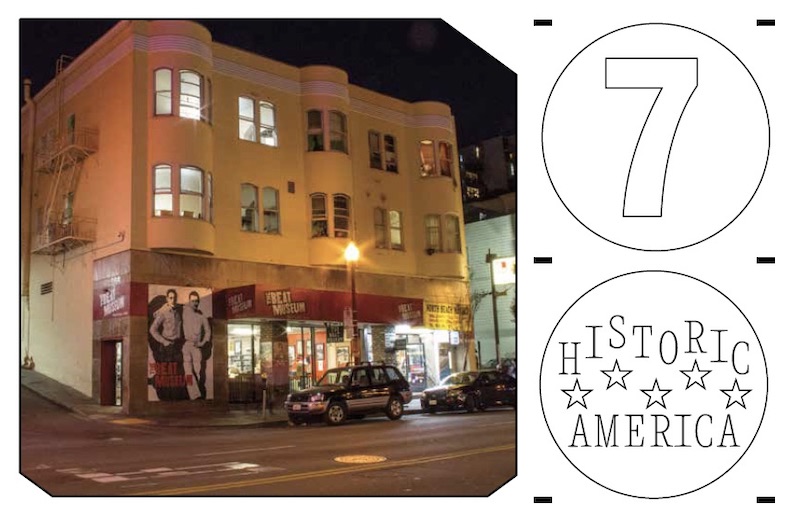 Coast to Coast – 3,024 miles – New York, N.Y. to San Francisco, Calif.
"All he needed was a wheel in his hand and four on the road," said the famous author of "On the Road." No list of quintessential American road trips can be complete without a coast-to-coast trek, like this 3,000-mile one that connects two major cities and traverses the heartland. For a full-on Kerouac experience, begin with a stop at the Village Vanguard jazz club in NYC, where Jack used to perform beat poetry. The Mile High City of Denver provides a great halfway point, with a stay at the landmark Brown Palace Hotel, built in 1892. In San Francisco, visit City Lights Bookstore, whose top floor is devoted to Beatnik authors, and favorite Kerouac haunt Vesuvio, a Euro-style cafe; fittingly, these attractions are connected by the now-named Jack Kerouac Alley. S.F.'s Beat Museum is another great finale for this poetically inspired excursion, which should be followed up with a bite from the Ferry Building's varied food-hall offerings. Amble along for 10 days for a slower-paced journey, or speed it up to as little as five days.
---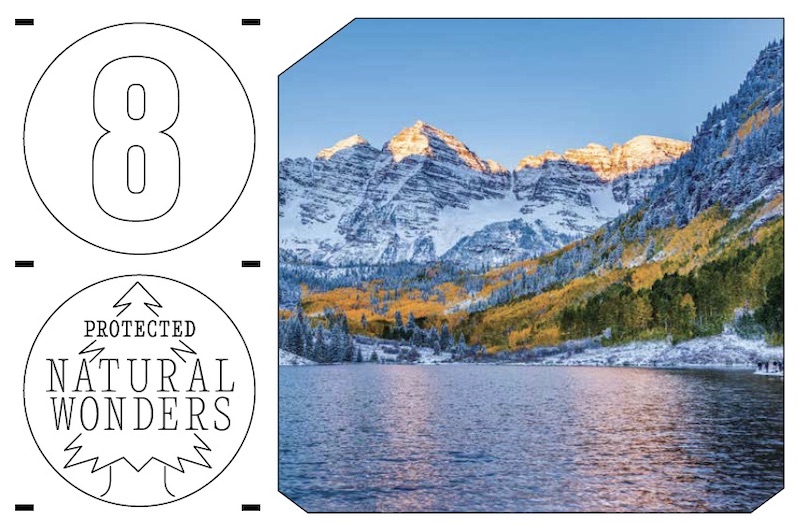 National Park to Park Highway – 5,600 miles – Denver, Colo. to Denver, Colo.
This circular road trip includes a whopping 12 National Parks and was invented by Stephen Mather, the first-ever director of the National Park Service. Back then, about a century ago, travelers took 76 days to complete the loop; nowadays, it can be done in three to four weeks (yay, technology and better roads!). There are more protected lands on this route than when it was first designed, but these 12 areas remain classic choices to see the absolute best of the West. They cover pretty much every type of landscape; we're talking mountains, lakes, old-growth forests, volcanoes, a certain large canyon and more.
From Denver, the order of National Parks is Rocky Mountain, Yellowstone, Glacier, Mount Rainier, Crater Lake, Lassen, Yosemite, Sequoia, Kings Canyon, Zion, Grand Canyon and Mesa Verde. This route takes passengers through 11 states, with stops in National Parks in eight of them. It is an ambitious but worthwhile endeavor, perfect for anyone who loves wide open spaces and the thrill of the open road. There are too many highlights to include, but suffice it to say that outdoor enthusiasts will be more than satisfied with mother nature's bounty on the wheel-like National Park to Park Highway.