The idea for a seaweed tea first hit Heritage Seaweed founder Josh Rogers while he was preparing breakfast at work one morning.
"At the time, I was missing Maine and, of course, in New York City you can't smell the ocean. You don't realize you're near water most of the time," said Rogers recently. After recognizing a slight scent and taste of kelp in the tea he sipped, he wondered if there was a more authentic tea — one with real seaweed — on the market.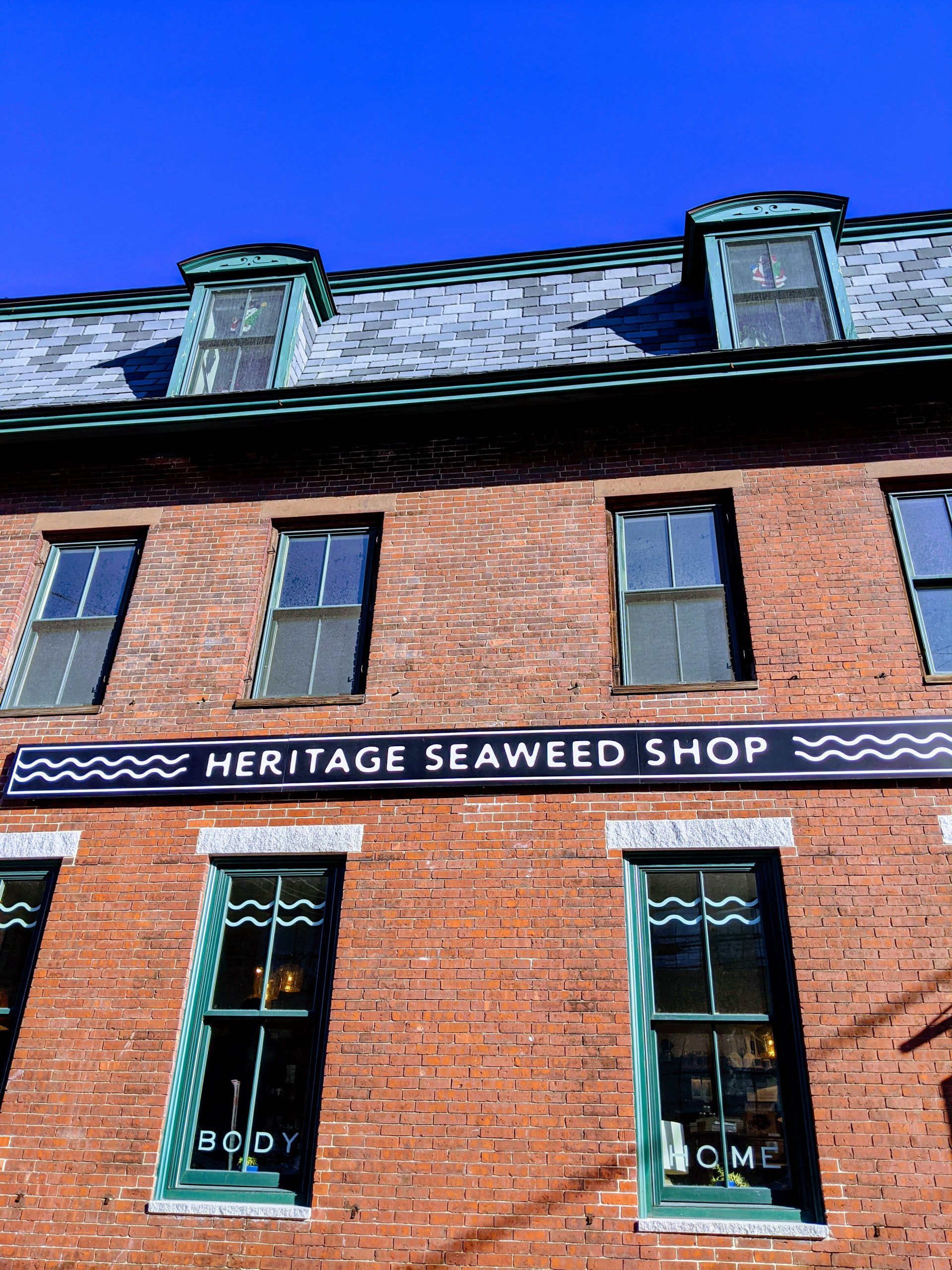 He didn't find one and instead ventured into amateur-enthusiast territory by testing tea recipes at home. "I started saying to a colleague 'I'm going to invent seaweed tea,' just joking around. But, I kept riffing on it." Two years later, and after 12 years in New York City, Rogers quit his job as a content strategist at Google. He and his wife packed up their two kids and moved home to Maine, where they settled in Portland. This July, Heritage Seaweed, the business he founded there, will have its two-year anniversary.
In terms of starting a seaweed business, Portland is the perfect place to do it. Situated on a peninsula in the Gulf of Maine's rich waters, it's a city that's embraced sustainable culture. To anyone who cares about sustainability, seaweed—an algae of which there are 10,000 different species—is considered one of the most sustainable foods out there. In its production, there's no need for land, fresh water, animals, fertilizer, pesticides or feed. Its climate benefits include mitigating the effects of ocean acidification.
If you need more reasons to jump on the seaweed bandwagon, there's this: It's low in fat, low in calories and high in nutrients. And its versatility as an ingredient is obvious from the products offered in Heritage's store. The shop is located downtown on India Street, in a small brick building that's as quaint and cool as Portland itself. Heritage offers edible and non-edible products like snacks, home goods, bath and body products, and teas.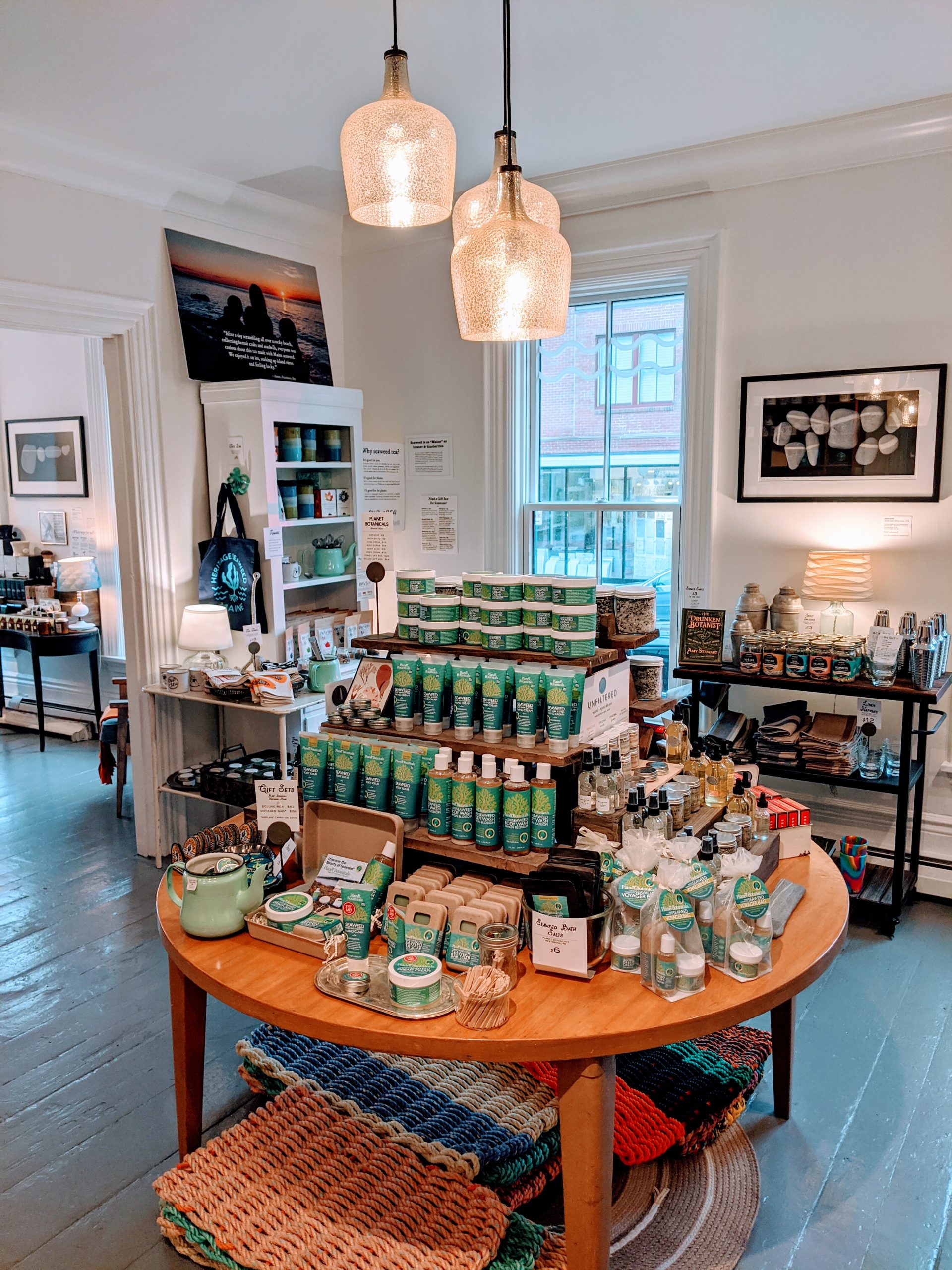 Rogers also founded the U.S.'s first-ever "Seaweed Week" in 2019, which coincided with the annual kelp harvest. Portland was the prime locale to launch the statewide outing; the city has long punched above its weight class in the dining category—so much so that it was recognized as Bon Appetit's Restaurant City of the Year in 2018—and the week included special seaweed-focused menus created by chefs, mixologists and brewers. (The second "Seaweed Week," planned for late April 2020, was postponed due to COVID-19.)
If seaweed hasn't been a part of your daily diet, there's a better chance that it could be in the near future. A recent industry survey projected that Maine's seaweed production will grow 12%-15% annually and double in size by 2025. Seaweed farms are on the rise across the country, including Maine, where there are now 35 and applications filed for more. As the supply side of the industry grows there are signs of more demand, or at least more visibility. Celebrity chef David Chang and Sweetgreen recently partnered for kelp-based bowls that are now on the popular salad chain's menu.
"[As an industry] we've been laying the groundwork. Part of that is thanks to the rise of Japanese food over the past few decades and it becoming mainstream," said Rogers. "I've heard people say 'I don't know if I like seaweed, but I do like seaweed salad' or 'I do like sushi.'" He notes the rise in seaweed snacks aimed at kids as another step toward mainstream adoption.
This year Heritage will launch a subscription box, "sort of a 'Cooking with Seaweed 101,'" Rogers wrote in an email. When I asked where I should start when looking over Heritage's offerings, he pointed me to his Cup of Sea, the first tea he created and the one he first imagined developing that morning at work.
Heritage's online store is here.