This story originally appeared in Fifty Grande, issue #1.
Austin has long trumpeted itself as the Live Music Capital of the World, and for years it's been the fastest-growing big city in the United States. And that's just residents. Every spring, close to 300,000 music, film and tech enthusiasts travel to South by Southwest; increase that population by half, and you've got the attendance for Austin City Limits in the fall. So for locals, especially during high-headcount events, a natural urge is to get the heck outta Dodge.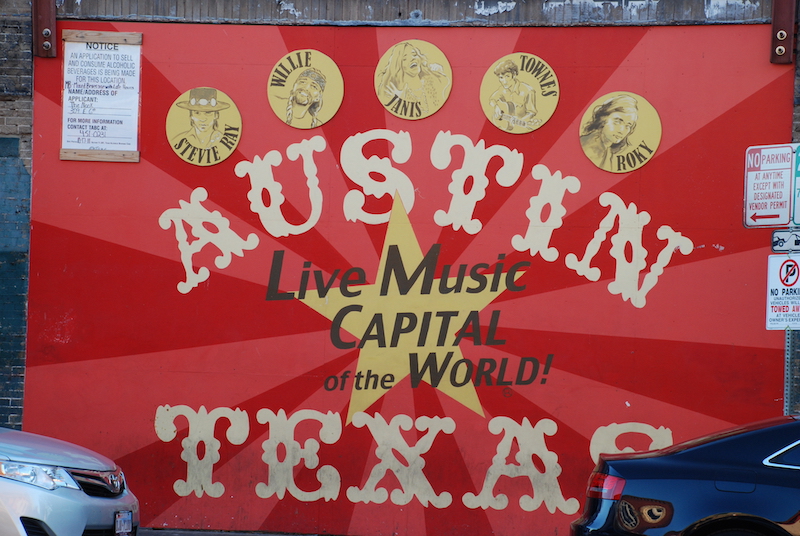 Fortunately, especially from a music standpoint, there's plenty happening beyond Austin's city limits as Texas' music history is everywhere. I live just about as far as somebody with an Austin ZIP code can get from all the action — south of "South Austin" — and there's still nightlife galore within walking distance: the Moontower Saloon, Indian Roller, venerable neighborhood roadhouse dive Sam's Town Point, recently opened upstart South Austin Beer Garden. Hillbilly hole-in-the-wall Giddy Ups is just two miles down Manchaca Road, and in just a few more miles you're officially and recognizably in the suburbs — Buda.
Buda to San Marcos
Local acts play through the summer for South Main Music Nights at a commercial complex called Buda Mill and Grain Co. But Buda's social event of the year is the April Wiener Dog Races, a paradise for dachshund admirers. "Coffee and cocktail" tavern Nate's, which books bands on weekend nights, even employs a long little doggie as its logo.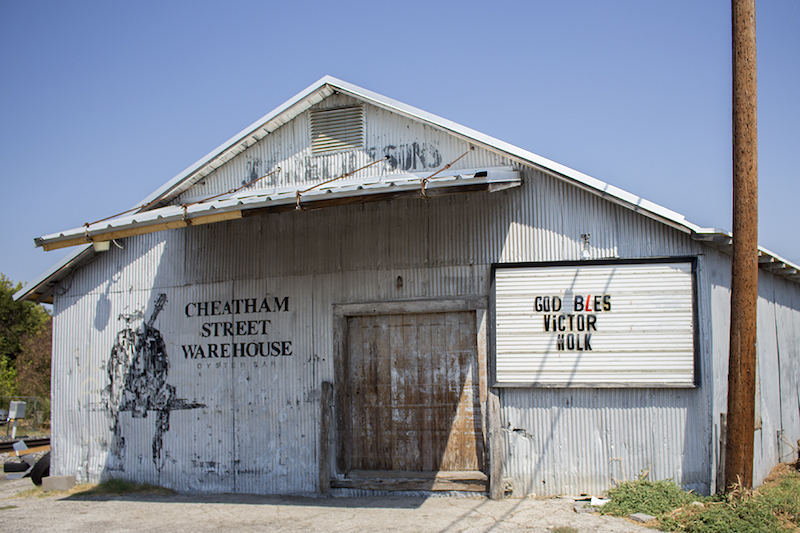 South-southeast of Buda 11 miles, across I-35 on a highway numbered 21 that the interstate long ago mostly rendered obsolete, sits tiny town Uhland, whose population has inched back more than 1,000 in recent decades. Sadly, its musical claim to fame, a late-19th-century arched-ceiling dance hall called Club 21 that used to moonlight as a middle school gym, burned down in 2010. But follow Texas 21 another 11 miles southwest and you're in San Marcos, where you just might join Texas State University students swallowing shots while hometown honky-tonk heroes the Randy Rogers Band play venerable railroad-track-adjacent Cheatham Street Warehouse. After his army discharge back in 1975, agriculture graduate George Strait is said to have debuted there with his Ace in the Hole Band.
Lockhart to Tilmon
From San Marcos, head 20 minutes east to Lockhart, which a few years back The Austin Chronicle dubbed "the Live Music Suburb of the World" thanks to all the musicians, songwriters, and studio engineers who've moved there amid skyrocketing Austin rents. It doesn't hurt that the Lockhart Area Music Association lends a hand on the business side, or that Eater Austin calls Lockhart "the Barbecue Capital of Texas," or that the Old Settler's Music Festival — recently featuring such Americana standard bearers as Brandi Carlile, Jason Isbell, and Flaco Jimenez — is held annually down the road in sparsely populated Tilmon.
Moulton to La Grange
So far, you're still surfing Austin's exurban edge. But continue another hour east and you're stepping back in time to farmland that Czechs, Poles, Germans, Bohemians, and Moravians colonized in the mid-1800s, eventually bequeathing their accordions and waltz, polka, mazurka, and redowa rhythms to Mexican Americans. In the 1930s and '40s, Adolph Hofner, born in Moulton to central European parents, stirred such syncopative styles, plus Hawaiian guitars and Bing Crosby crooning, into Western swing. In Schulenburg, you can immerse yourself in ethnomusicological history at the Texas Polka Music Museum, then head north a few minutes and circuit historic fraternal halls in Dubina, Swiss Alp, Ammannsville, and Freyburg, founded by Czech Catholics and German Lutherans more than 100 years ago. La Grange, a quarter hour further up and long lasciviously legendary thanks to ZZ Top and The Best Little Whorehouse in Texas, has a couple more rustic dance halls that may or may not still be operating by the time you visit , plus the Texas Czech Heritage and Cultural Center, which hosts its two-day Heritage Fest & Muziky in mid-October.
Coupland to Seaton
Back on the road again for another hour, northwest through Bastrop and Elgin, and you'll enter Coupland, a whistle-stop whose 1904-built, family-friendly dance hall has an inn decorated to resemble a late-1800s brothel. While bands like Reckless Kelly or the Derailers get their alt-country-rock on, you can order suds over two centenarian bars — one rescued from a Mississippi riverboat. All that history might help explain the ghosts of doddering drunkards and cowpokes said to haunt the place. One more hour at the wheel, and a hamlet called Seaton gives you Star Hall, Lodge #47 of the Slavonic Benevolent Order of the State of Texas, and Sefcik Hall, run since 1970 by Alice Sulak, who's honked sax in local combos even longer.
Walburg to Fredericksburg
A 45-minute drive southwest lands you in Walburg, where Walburg German Restaurant hosts oompah-and-yodel-oriented music in its biergarten. The 1880s building, chock full of steins and other memorabilia teleporting you back to Bavaria, boasts a generous beer list and an even more generous all-you-can-eat buffet.
Stop for the night, head back into Austin (45 minutes south), or keep a'goin'? If it's early April, there's always the Fiddle Fest in Llano, an hour and a half west from Walburg in what Texans call the Hill Country. It's been going for more than four decades; Llano County Historical Museum supplemented it this year with "an antique music instrument/fiddle history exhibit," and there's even an "Air Fiddle" contest. Later in spring and another hour south on the Guadalupe River, the Kerrville Folk Festival's been a thing since 1972, serving as seasoning ground for folks from Lyle Lovett to Lucinda Williams. Midway between Llano and Kerrville, treat yourself to at least a pit stop in lovely — and once again, Germanic — Fredericksburg, where you can pick up some local peaches and then absorb music during a meal at the Auslander Restaurant or Silver Creek Beer Garden & Grille. The Texas Heritage Music Foundation, an educational and research nonprofit since 1987, also sponsors the 290 Texas House Concert Series, featuring artists like the outstanding Tex-Mex country-rock vocalist Patricia Vonne.
Bandera to Helotes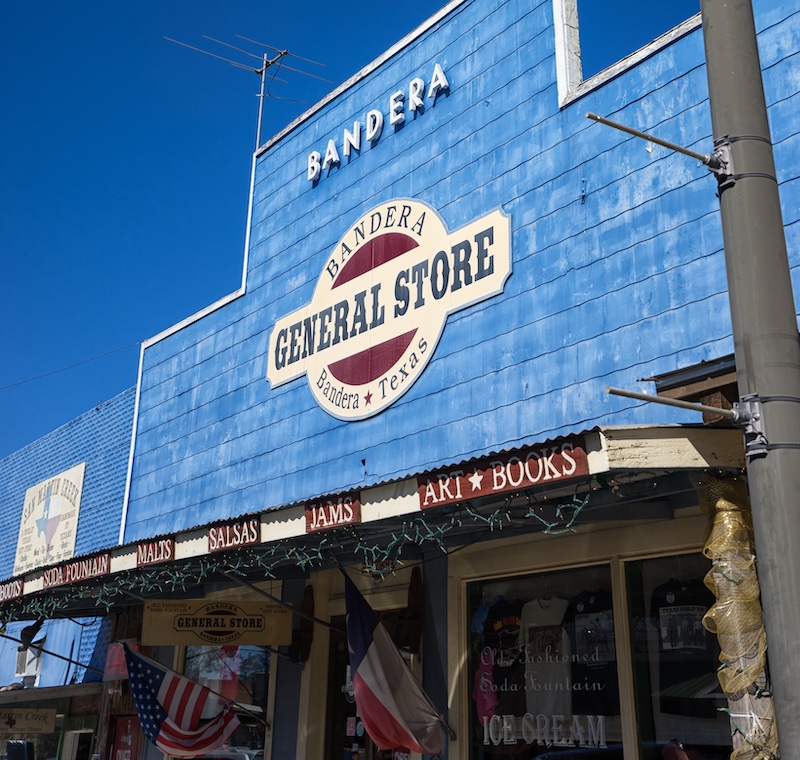 From Kerrville on a good day, you should be able to reach Bandera, the self-proclaimed "Cowboy Capital of the World" (though seemingly more a biker capital these days), in a half hour flat. Arkey Blue's Silver Dollar Saloon — allegedly "the oldest continuously operating honky-tonk in Texas"— is still enabling two-steppers behind its bright red door. Another half hour, southeasterly this time, should get you to Helotes, home of John T. Floore's Country Store, named after its six-and-a-half-foot-tall founder, who was immortalized in Willie Nelson's "Shotgun Willie."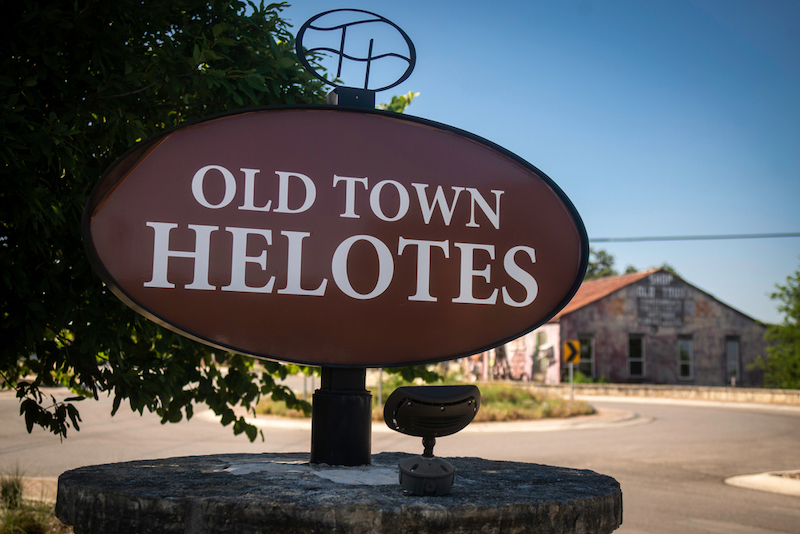 New Braunfels to Marfa
Skirting the outer ring of metropolitan San Antonio, you can then follow TX-1604 to I-35 up to New Braunfels, whose tradition of German choral harmonies dates back to the 1850s. The Haelbig Music Studio from 1870 showcases instruments that ex-Austrian Army bandleader Stefan Haelbig taught to music students well into the early 20th century, including an eight-inch-long miniature "piccolo trumpet." The 1870s-constructed, 1970s-restored Gruene Hall has trademarked its (not necessarily universally accepted) claim as "Texas's Oldest Dance Hall" and is at the very least unarguably one of the best known, thanks partly to performances by Little Richard, Jerry Lee Lewis, Robert Cray, and countless country stars.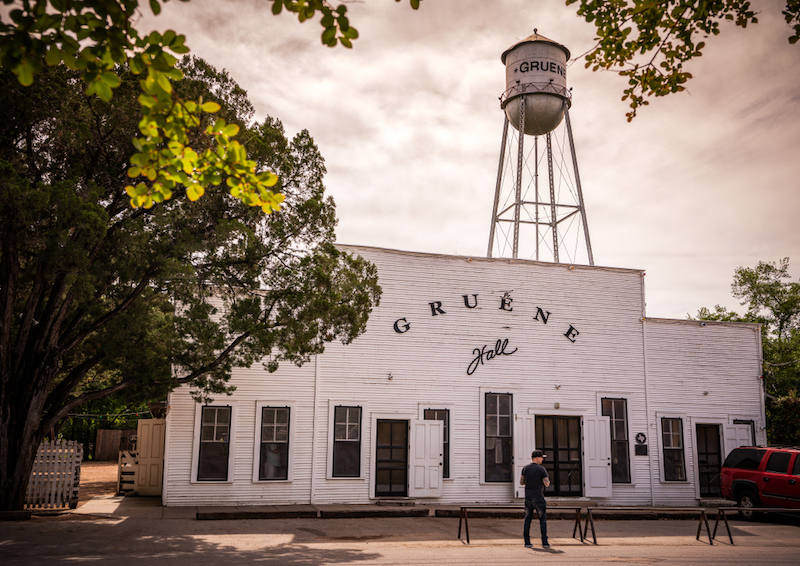 New Braunfels, owing to headwaters of the Comal River, is a river-tubing utopia. And 14 miles up Farm to Market Road 306, on the banks of Canyon Lake, sits the aptly named Whitewater Amphitheater, where I was lucky enough to see Willie Nelson with Merle Haggard in the spring of 2015, a year before Hag ascended heavenward. From Canyon Lake, you're more or less half an hour from Kendalia Halle, outside free-thinker-founded Boerne, Anhalt Hall in Spring Branch, or Twin Sisters Dance Hall near Blanco. But your mandatory destination to wind down this leg of your road trip, another 30 minutes or so northeast, has to be Luckenbach.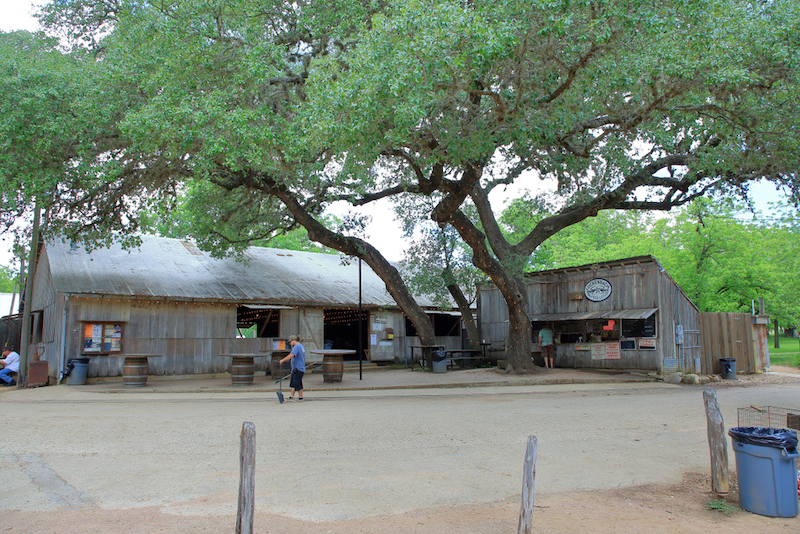 Give or take one other building, which combines a post office and general store with a saloon, Luckenbach is pretty much only a hoedown hall. You can likely count the population on one hand, but it's been bookmarked on country music's map ever since Jerry Jeff Walker waxed a live album there in 1973. Four years later, Waylon Jennings and Willie took "Luckenbach, Texas (Back to the Basics of Love)" to the pinnacle of the country chart, and in the '90s, Willie held his famed Fourth of July picnic there for a few years. The ghost town's laid-back 'round-the-clock back-porch jam-session vibe has never waned.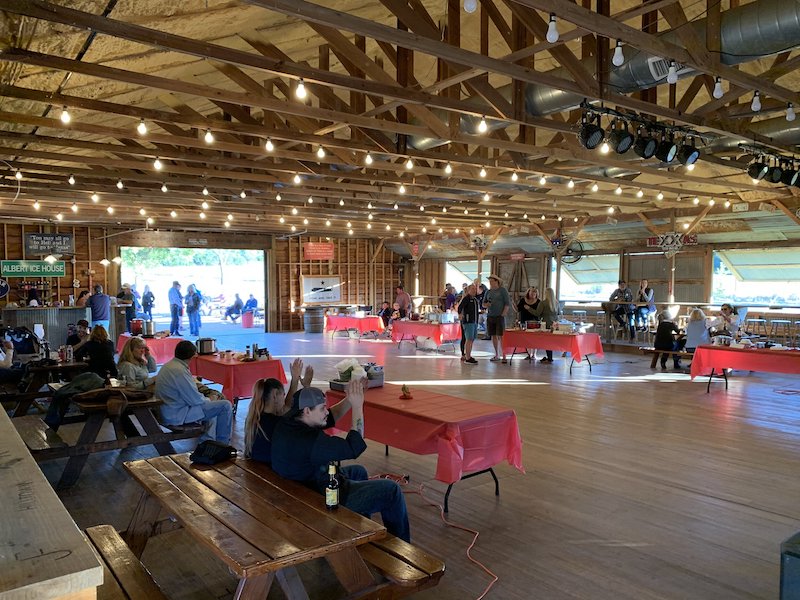 There's yet another middle-of-nowhere boot-scoot floor maybe 15 minutes north — Albert Ice House and Dance Hall, booking musical talent since 1922. But by now, unless you still have the leisure time and energy to trek five and a half hours west to Marfa (with perhaps the highest visual-artist-per-capita ratio on the planet thanks to Donald Judd installing his work in World War II desert airplane hangars four decades ago), it's probably time to head back into Austin.
Johnson City to forever
Especially if kids are accompanying you, definitely consider breaking up your final hour's drive with a stop at Johnson City's hugely impressive Science Mill, constructed inside an actual mill from the 1880s. And if you're so inclined, you can maintain the Wild West mood with Texas red-dirt country on a radio station like Austin's 99.3 KOKE FM, or tune in to Joe Nick Patoski's Marfa-recorded Texas Music Hour of Power, which 94.1 KWVH out of Wimberley broadcasts through the Hill Country Saturday evenings. If you scan lower FM frequencies or even AM ones, you alternately might stumble on some Tejano, zydeco or Southern soul blues. If you want it to, music's Texas road really can go on forever, as Robert Earl Keen might say — while the party never ends.