We're here to talk about Beyonce's favorite hotels in America, but first: In a world where Rihanna's recent announcements ended up being new make-up products, lingerie, an engagement, a baby, and never a new album, Beyoncé has really shown up for me. True, I, and the rest of the world, may still be waiting for the "Renaissance" visuals, but we were blessed with a solid album of back-to-back bangers and a tour of epic proportions. (Club Renaissance, anyone?) 
Okay, music aside for a sec, Beyoncé is also a Grammy queen who consistently wows the public with her luxurious getaways. You know the ones with her rapper husband, on private islands and ritzy yachts, in five-star hotels and international hotspots. While many of her trips are to places like London and Paris, and include stays at the best hotels in the world, she also spend tons of time luxuriating in places like Hollywood and New York.
While we may not be able to spring for the presidential suite, many of Queen B's favorite hotels — ones that have been known to also host bold-faced names like Taylor Swift, Britney Spears, Jennifer Lopez and a Kardashian or two — have rooms and suites with rates that clock in well-below the heart-stopping five-figure tabs the pop star is rumored to have.
Below, we've put together a "Formation" of some of the swank digs in America that Ms. Carter has graced with her presence, including how much each room could set you back a night.
Beverly Wilshire – Beverly Hills, Calif.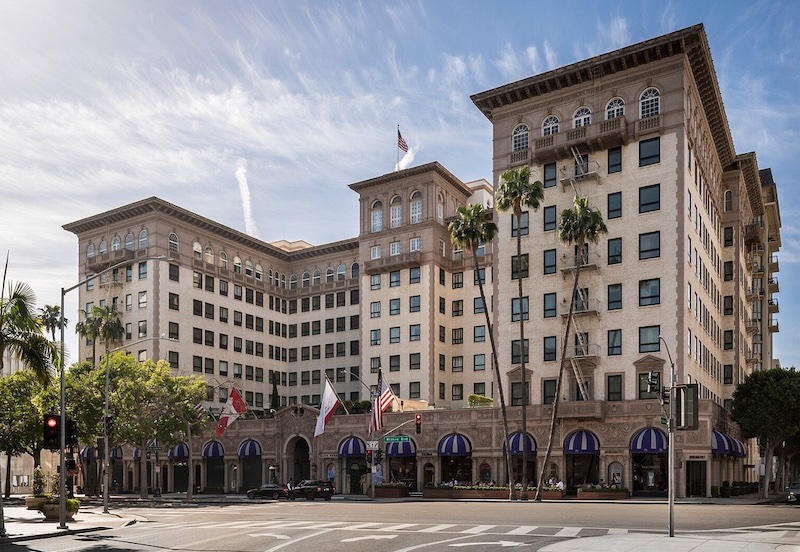 A member of the Four Seasons Hotel family, the Beverly Wilshire Hotel first opened in 1928 on Wilshire Boulevard and Rodeo Drive in the heart of glitzy Beverly Hills. Nearly 100 years later, the hotel has become an institution and has been featured in films like Clueless, Escape from the Planet of Apes, and most famously, Pretty Woman. (Remember Julia Roberts singing Prince's "Kiss" in a bubble bath?) More recently, the hotel was the set of Beyonce's "7/11" music video where Queen Bey can be seen dancing around in a Kale sweatshirt and partying with friends in one of the hotel's suites. Splurge on a room here, which averages around $800 a night, and don't forget to make a reservation at Wolfgang Puck's seafood and steak eatery CUT.
The Cosmopolitan of Las Vegas – Las Vegas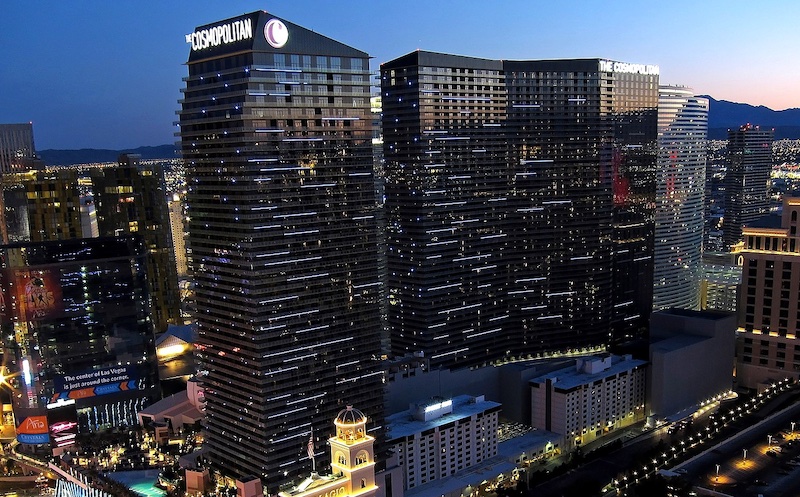 It's hard to make a wrong choice when choosing a Vegas hotel, but booking your stay at The Cosmopolitan of Las Vegas ensures you'll be stepping on hallowed ground. Jay-Z once performed here alongside Coldplay for a New Year's Eve event and was rumored to have booked 50 of the resort's rooms for his entourage and staff – along with accommodations for Ms. Carter and himself. Rooms here start in the mid-$300 range and we recommend reserving a room with a view of the Bellagio fountains. Aside from a casino, the Cosmopolitan has five venues, including the Marquee Nightclub and Dayclub, and restaurants like Momofuku, Stk, and É by Jose Andres. 
Parker Palm Springs Hotel – Palm Springs, Calif.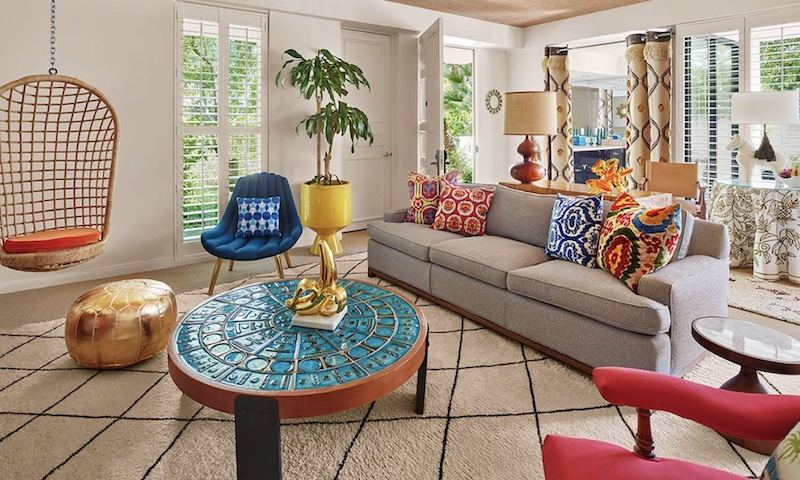 When the Carters are pining for a secluded escape, they check into the Parker Palm Springs Hotel less than two hours from Los Angeles. The boutique resort is a maximalist dream, full of sprawling gardens and colorful furnishings surrounded by towering palms. Think sipping Mai Tais next to one of the three adults-only pools in a ridiculously oversized hat while celebs like Leonardo DiCaprio and Gwen Stefani casually practice their backstrokes. Rooms here start at roughly $500 a night, though the palatial private villas will set you back a bit more. You're here to be pampered, so book a rain massage or regenerating facial at the Palm Springs Yacht Club before sitting pretty on the open terrace at Norma's. 
The Peninsula Chicago Hotel – Chicago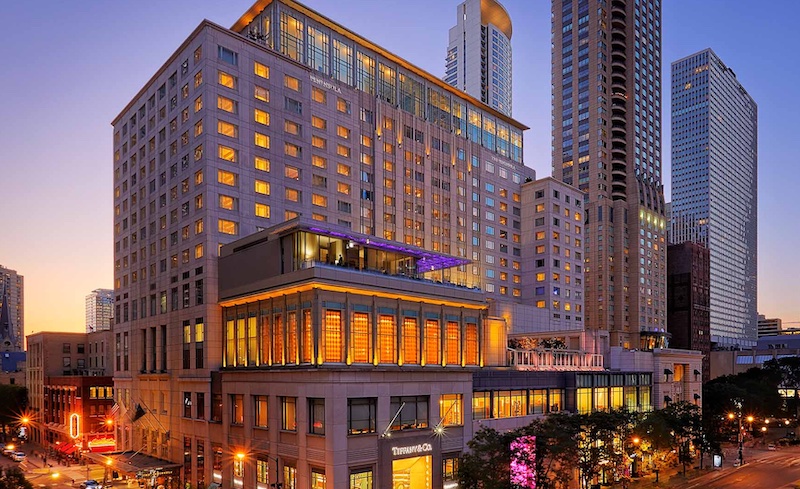 There's no shortage of historic and opulent hotels in the Windy City, but when Sasha Fierce is in town, the Peninsula Chicago Hotel is her choice. Situated on Magnificent Mile, the Peninsula has received a Forbes Five Star award and a AAA Five Diamond award each year since it opened in 2001.  Rooms here start at $500 a night and gain you access to a fitness center and indoor pool for those blustery winter days. You're in good company when you check in here, as actors like Elizabeth Taylor, George Clooney and Sophia Loren have all enjoyed the understated elegance of the Peninsula. Before a big night out, grab a drink at the rooftop Z Bar and sit on the terrace hovering above Michigan Avenue.
Sanctuary Camelback Mountain Resort and Spa – Paradise Valley, Arizona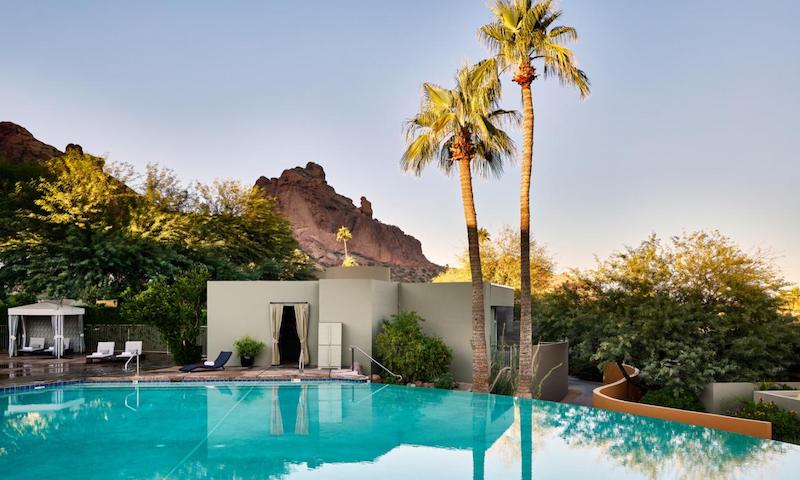 The Carters chose the Sanctuary Camelback Mountain Resort and Spa as one of two destinations for their honeymoon (the other being the Maldives, no big deal). If that doesn't sell you on the desert oasis, the romantic adobe casitas, chock-full of Southwestern furnishings and overlooking the Camelback Mountains, surely will. Rooms start at $600 here and there's a focus on wellness throughout the resort, with an infinity pool, tennis and pickleball courts, and a Sanctuary Spa – think Amangiri on a "budget." 
The Setai – Miami Beach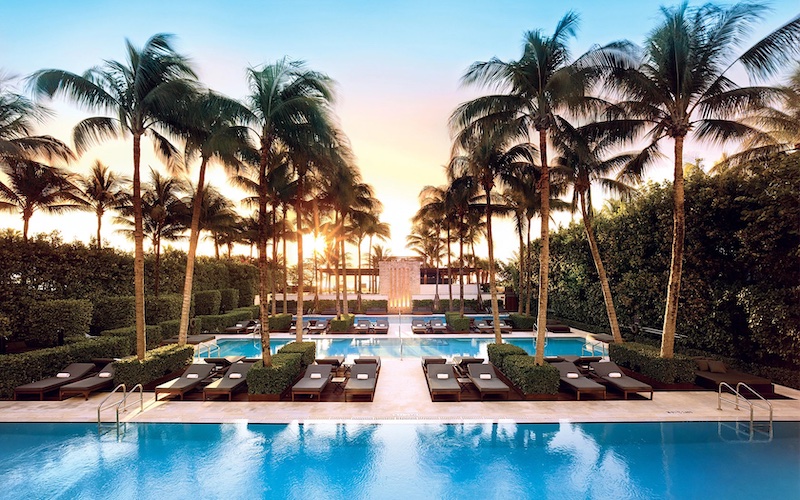 No one does quiet luxury like The Setai in Miami Beach, so its not a surprise this is on any short list of Beyonce's favorite hotels in America. Right on Collins Avenue in the thick of the action, The Setai is the reprieve you need after a night of shaking your ass to "Conga" by Gloria Estefan and the Miami Sound Machine. A stay here is steep, averaging $1,000 a night, but Queen Bee loves the Art Deco-meets-Asian-inspired hotel. We're talking palm fronds, three infinity pools and warm wood finishes in each room. And hey, who needs a Penthouse suite when you can head to the Valmont Spa and splurge on The Setai Signature Master of Time Treatment for a cool $1,300? 
The Standard High Line Hotel – New York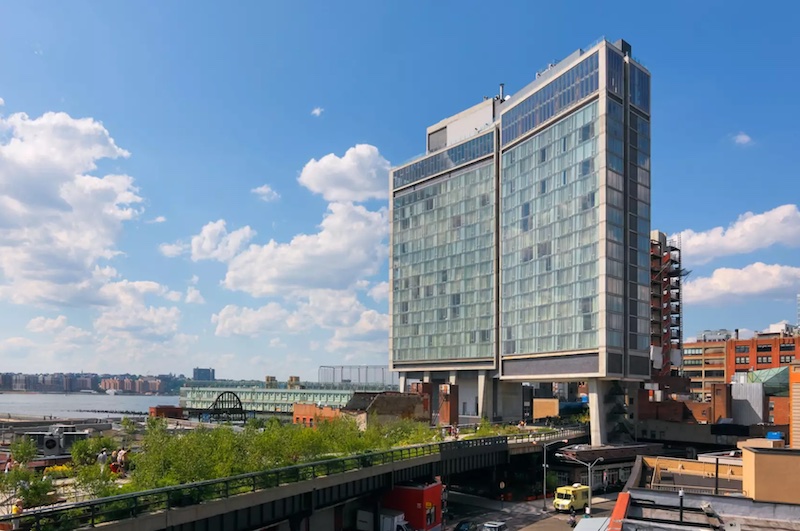 The Standard High Line Hotel is the gold standard of New York City stays so of course Bey chose to writhe around on a bed here for the ultra-sultry "Rocket" music video. Once you catch your breath after watching the steamy vid, book one of their clean, minimalist rooms, some of which feature 350 degree views of New York City. Rooms here average a little over $400 a night, a small price to pay to hang out at the spot of a Met Gala after party and dance the night away at the discotheque Le Bain. 
Windsor Court Hotel – New Orleans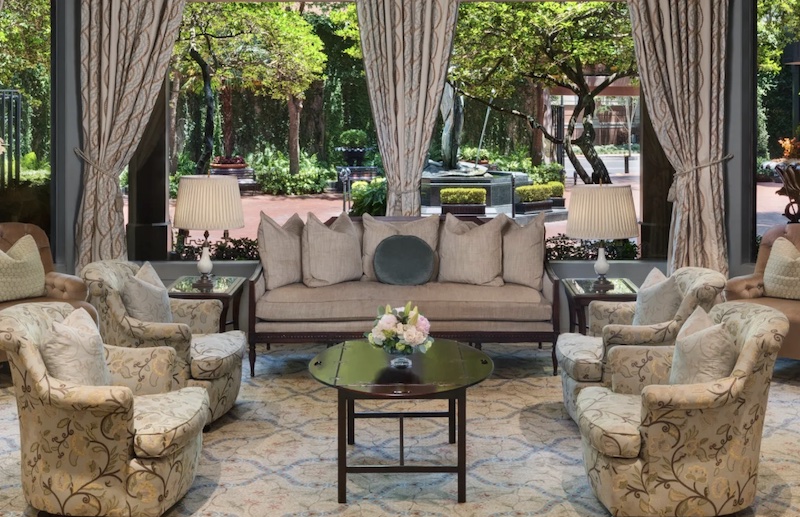 Windsor Court Hotel is less Hurricanes at Pat O'Brien's and Po' Boys at 3:00 a.m.,  and more a study in southern charm and luxury in a stylish, historic hotel. That's why it's been a favorite of Princess Anne, Bill Clinton, Oprah, and of course, Beyonce. You'll find yourself in awe of the old world accouterments here which include a collection of original art and paintings, some which date back to the 17th century. Fun fact: when Jay-Z and Beyonce stayed at the hotel, the pair brought along a personalized rocking chair for Blue Ivy.