To say 2020 was a rough year for hotels would be like saying Mt. St. Helens had a bad afternoon in 1980. Though the hospitality industry was pummeled during the pandemic, some plucky new properties still managed to open their doors in late 2020 and earlier this year. And as vaccines are taken and the traveling public awakens, a slew of unique new hotels awaits us as we head back out on the road. From rooftop margaritas in Miami to floating bungalows in Mississippi, here are the best new hotels of 2021, so far, to check when planning your first vacation in a year.
---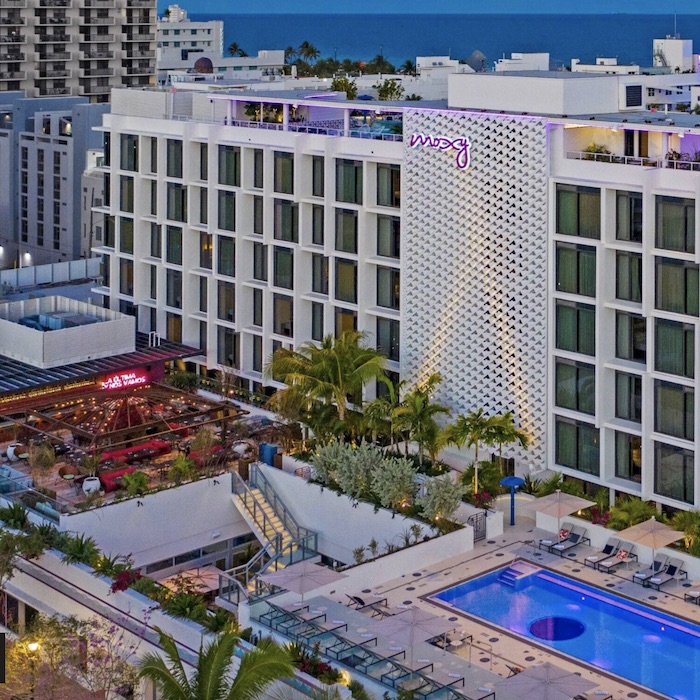 Moxy South Beach, Miami Beach, Fla.
Not that South Beach has ever been lacking for sexiness, but the Moxy that dropped this winter made the place downright irresistible. In perfect harmony with the COVID era, the hotel moves seamlessly from outdoor to indoor areas, with tropical breezes blowing through the lobby's central bar, up the exterior staircases to the purple neon-lit pool and rooftop restaurant. That restaurant, Serena, comes from Miami's hottest taco makers at Coyo, who are also handling the food at Moxy's forthcoming Los Buenos. And even if you're not staying at the Moxy, dinner or drinks on its roof is a perfect way to announce to Miami that you have arrived.
---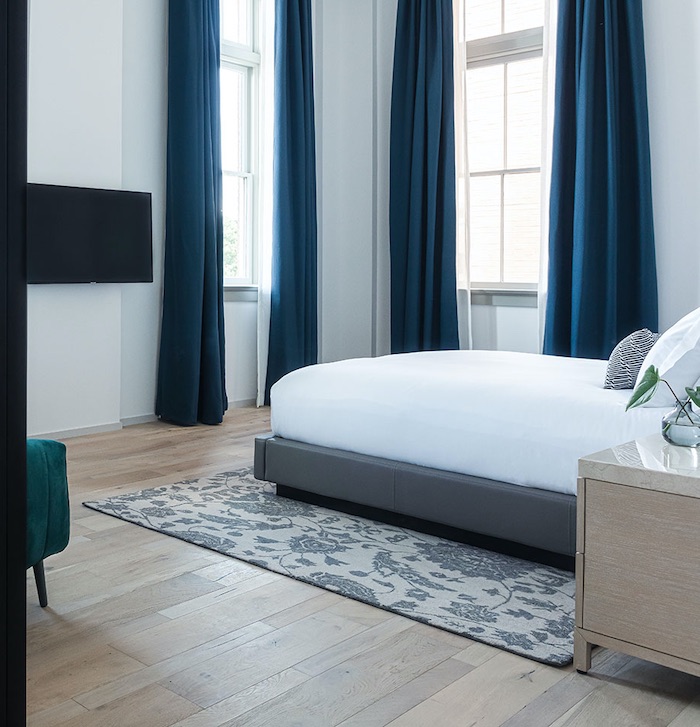 Pittman Hotel, Dallas, Texas
Even though Deep Ellum is one of the "it" neighborhoods in America, its history as a hotbed of African American culture is often overlooked. You can learn all about it perusing the photos inside the Pittman Hotel, situated in an historic building from Black architect William Sidney Pittman. It was once Dallas' first African American office building and boasted a ballroom where names like Bessie Smith and Bllind Lemon Jefferson performed. That ballroom, along with most of the hotel, has been restored and renovated, and blends the old brick of the historic structure with modern amenities. There's also a nightly wine happy hour for guests, and the Pittman will happily loan you a bike if you want to get out and discover the rest of the neighborhood.
---
Guild House, Philadelphia, Penn.
Right in time for Women's History Month comes a hotel dedicated to some of Philadelphia's most influential women. The Guild House is set in an old Washington Square West row house that was once home to the New Century Guild, a group of professional women founded in 1882. The National Historic Landmark has been restored to include 12 uniquely styled rooms, each paying tribute to female artists, suffragettes and a founding member of the NAACP. The style is right in line with the Victorian architecture and serves to both educate and enamor anyone lucky enough to stay here.
---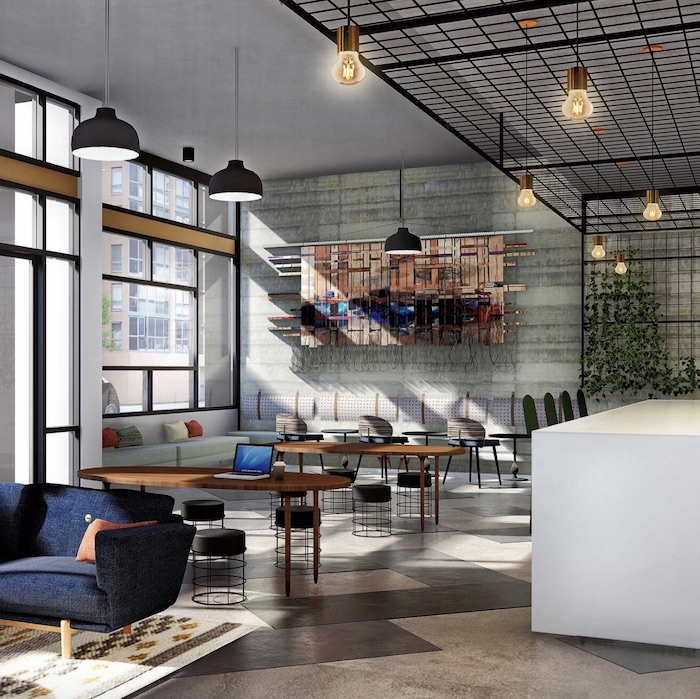 Kinley, Chattanooga, Tenn.
The latest hotel to open in Chattanooga's burgeoning South Side, home to the Choo Choo music district and the Songbirds guitar museum, has some seriously eclectic design. The Kinley's hidden speakeasy, Company, is a dark bar lined with tropical wallpaper, like a Caribbean rum runner's den in the heart of bourbon country. Rooms, however, have wallpaper that looks like it was ripped from a pair of Zubaz, with pastel shelves and views out onto the historic district. It's both nonsensical and completely perfect, and if nothing else gives you a colorful place to call home in the heart of Chattanooga's musical core.
---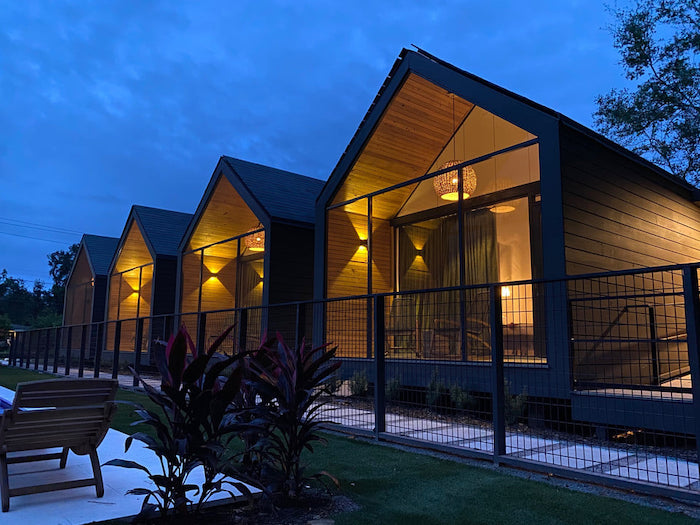 The Beatnik, Ocean Springs, Miss.
Floating cabins are usually the type of thing one expects to find in the Maldives…and Mississippi? Well, "floating" is a loosely used term at the Beatnik, where four elevated cabins each offer an isolated-but-communal experience in Mississippi's beachside art enclave. Each of the cabins offers a wet bar and outdoor shower, bringing some of that overwater bungalow feel to the Gulf Coast. You'll also find a lengthy pool and communal outdoor space, and perfect proximity to the music venues along Government Street, less than a mile away.
---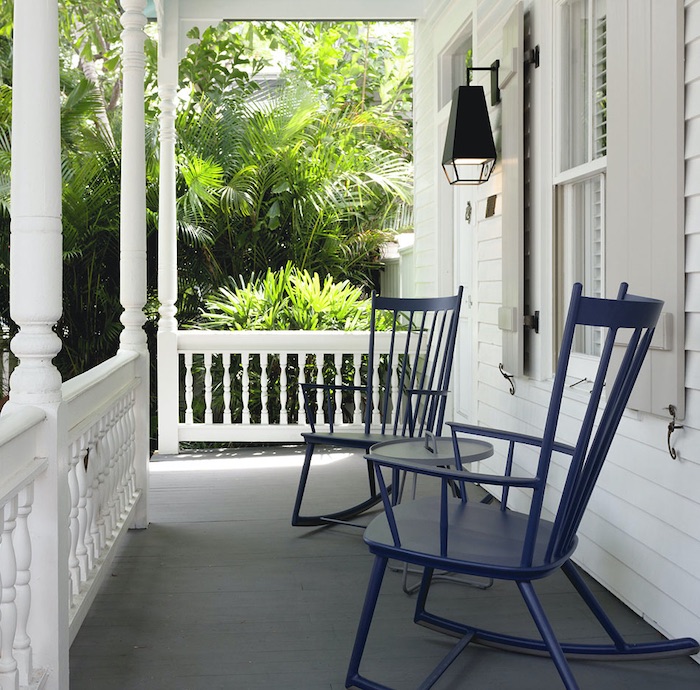 Kimpton Ridley House, Key West, Fla.
Strolling through Old Town Key West, you'll undoubtedly see a parade of historic homes shrouded with tropical trees and inviting hammocks. And you may say to yourself, "Man, I'd love to post up in one of those places and do nothing for a few days." Consider your wish granted at Kimpton's latest addition, spread between two Victorian homes and a Bahamian Eyebrow. Rooms offer a front porch and hammock, with a cool welcoming cocktail and a glimmering private pool. It's the kind of rustic air one comes to Key West to experience, but with the cold A/C and plush surroundings of a Kimpton.
---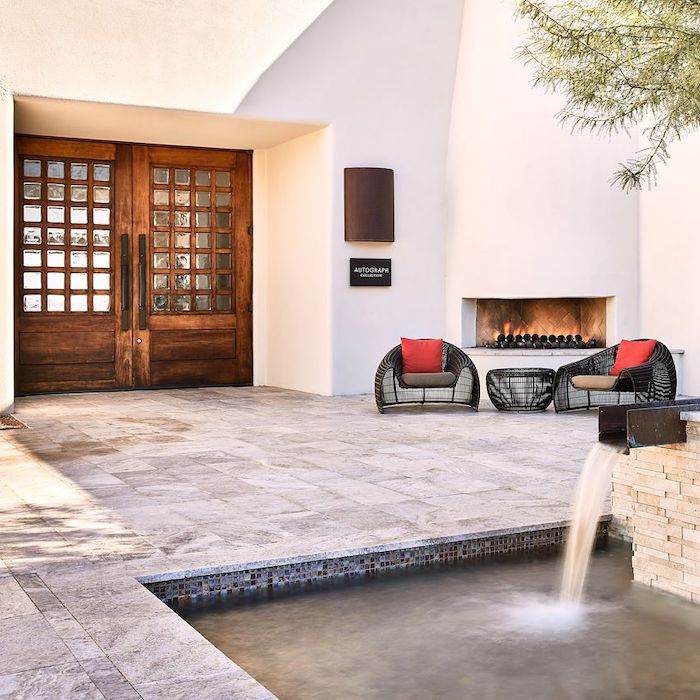 Adero, Scottsdale, Ariz.
Understanding the changing preferences of millennial travelers, this stunning new desert hotel has moved its focus from the spas and pools of yesteryear to a true immersion in the natural surroundings. Yes, the Adero does have a very nice pool and spacious modern spa; it also boasts an Adventure Concierge, who can guide you through the abundance of hikes in the nearby Fountain Hills Preserve. Its position atop a ridgeline — away from most of the action — also makes it an ideal place for stargazing, and it even offers Dark Sky suites for those who'd like to spend their nights looking up in absolute privacy.
---
Hotel Drover, Ft. Worth, Texas
Nowhere will you experience Ft. Worth's cowboy culture quite like you will at this hotel opening on March 22. Named after the men who ran cattle from the stockyards to rail hubs up north, the hotel invokes their Western spirit with wood-paneled ceilings and roaring fires around every corner. The rooms are plush, with Old West tributes like padded red headboards and exposed-wood ceiling beams. The lobby feels more like a hunting lodge than a boutique hotel, and dinner at 97 West will have you sampling the kind of flame-cooked fresh beef that made Ft. Worth famous.
---
The Gordon Hotel, Eugene, Ore.
This art-focused hotel in bustling downtown Eugene is perched atop the eclectic 5th Street Market, where you can literally roll out of bed, look out your window and see if the crowds have arrived, though the view is much more enjoyable when experienced over tacos and cocktails at the seventh-floor rooftop bar. Art runs through the veins of the Gordon, whether it's in the colorful, original works on the walls (and the floor) of each room or downstairs at the Art Bar, where you can paint a picture while sipping on one of Oregon's famous craft beers.
---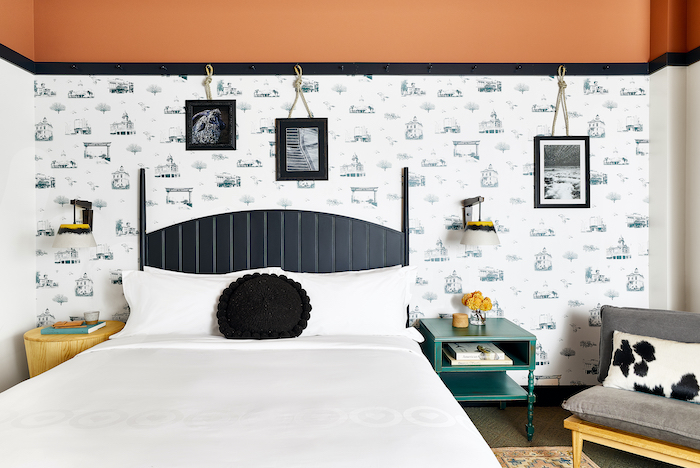 El Capitan, Merced, Calif.
If you ever had a doubt that history repeats itself, look no further than the Mainzer Theatre, which originally opened in 1918 at the height of the Spanish Flu outbreak. One century and another pandemic later, the 200-seat venue is set to open again in conjunction with the El Capitan hotel just down the street. Like its sister theater, the El Capitan — named after the rock face in nearby Yosemite National Park — has been restored to its turn-of-the-century glory, with record players and vinyl records included in each of its Arbor Wing rooms.
As part of its March 31 opening, the El Capitan is offering a Pick Your Label package, which includes a $40 gift certificate to Tigers & Daggers Records, so you can select something cool to play on your personal turntable, plus a Classic Vinyl cocktail at the hotel's bar, Native Son.