Once upon a time, speakeasies were something to be kept secret, illicit beverage parlors that hid their misdeeds from the law with subterranean locales and secret passwords. Now, we literally have speakeasies with giant neon signs that read "Speakeasy," which might be good for advertising, but ain't the best idea if you're trying to be low-key. 
There's something to be said for the speakeasies that still remain a little hidden, that don't advertise and offer a little salacious adventure with their Sazeracs. Whether they're wedged into a New York subway station or lurking under a Vermont chairlift, here are 15 of the coolest speakeasies in America that'll take a little effort to find.
Amelia's 1931 – Miami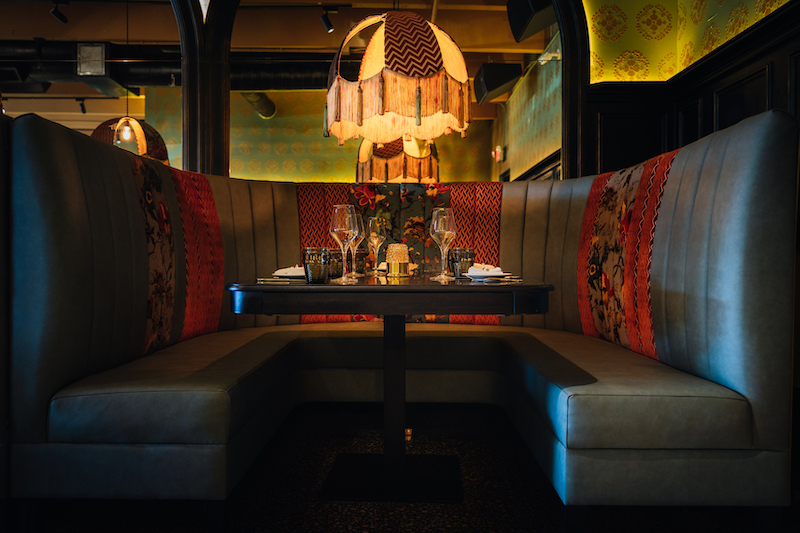 The fringes of the Everglades seem like a place someone would put a hidden bar. But you'd expect more of a swampy shack than where Amelia's 1931 has stowed itself: a dry cleaners in an easily missable suburban strip mall. Step inside the cleaners, walk past a row of hanging plastic, and you're transported to 1930s New York, or maybe Havana. Amelia's operates as a full-service restaurant during the week, but, toward the week's end, reinvents itself as a late-night speakeasy with craft cocktails and, on Thursday nights, live Latin music. Don't expect to just stroll inside, either: You'll need to check out Amelia's Instagram starting at 3 p.m. each day to get the password to get inside.
Apotheke – New York City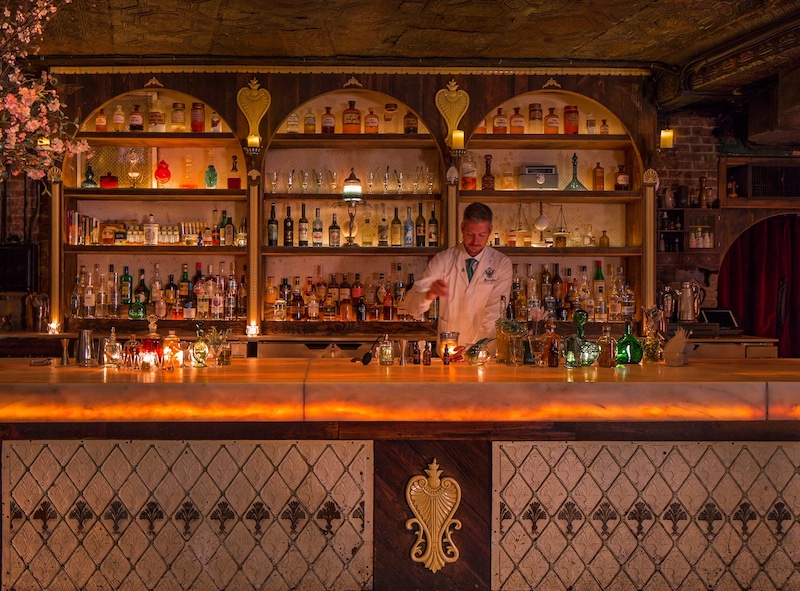 No discussion of great American speakeasies is complete without a nod to Apotheke, the former Chinatown opium den that's now the nation's gold standard for semi-hidden cocktail bars. Look for the Gold Flower Restaurant sign, then venture behind a centuries-old door and you'll find this modern take on the apothecary, where drinks are made with medicinal inspiration. The place is so popular it opened a second location in the city, and also one across the country in Los Angeles.
The Bookcase and the Barber – Durango, Colo.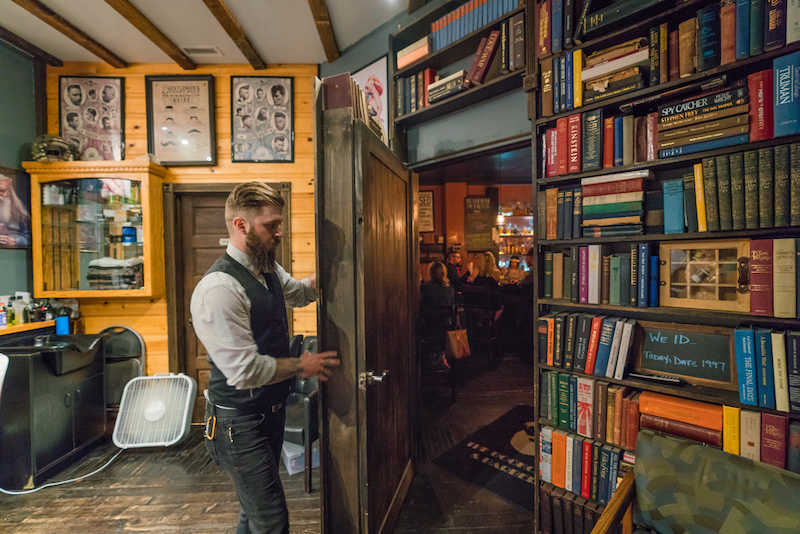 Though we've got absolutely no historical evidence to back this up, barber shops are a pretty logical choice to front a 1930s speakeasy, right? It's in that spirit that this Durango barber shop has a little secret bar of its own, hidden behind a bookcase that seems to serve no purpose at all. Peek behind and give the password (it's on their social channels) and you'll enter a sleek little space with leather couches and wingback chairs. The cocktail menu's made up of drinks named after famous authors and works of literature, too, and the whole place is blacked out from peering eyes outside.
False Idol – San Diego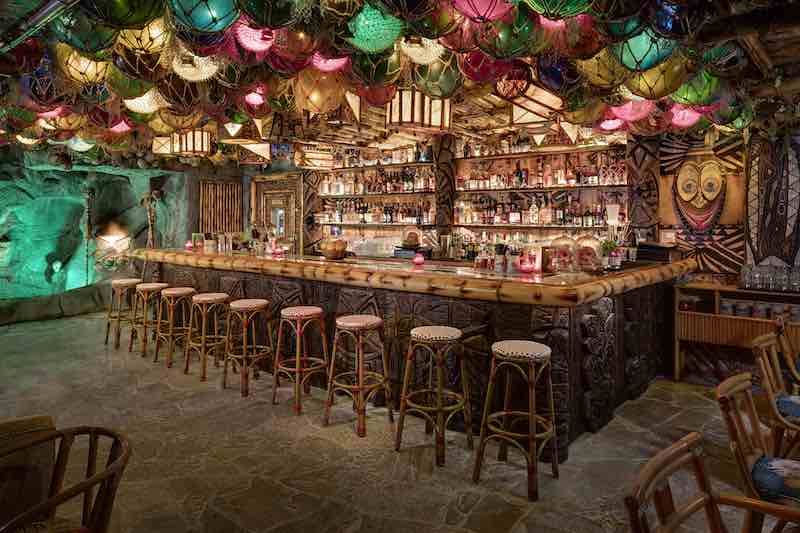 Speakeasies, especially speakeasies in Little Italy, stereotypically have a Roaring '20s kind of vibe. Not the case when you find the dark tunnel behind Craft and Commerce, which leads you to a tropical wonderland hidden in back. This tiki speakeasy feels like a trip across the Pacific, with periodic roars of thunder, an indoor waterfall and an active volcano. The decor stays true to its name as well, covering the walls with images of "false idols" from midcentury America.
Franklin Mortgage & Investment Co. – Philadelphia
The name might throw you off a little, and that's exactly the point. The speakeasy just off Rittenhouse Square is a tribute to the largest liquor distribution ring of the Prohibition era, which used the financial-sounding moniker as a front. The latest location sits inside the Franklin on Rittenhouse hotel, but don't try to get there through the main lobby. Like any self-respecting speakeasy, this one requires walking through a back alley, where you'll come upon an unmarked door used as the bar's entry. Inside, it's all dim light and sultry music, the perfect place to bring someone whom you probably shouldn't be out in public with.
Here Kitty Kitty Vice Den – Las Vegas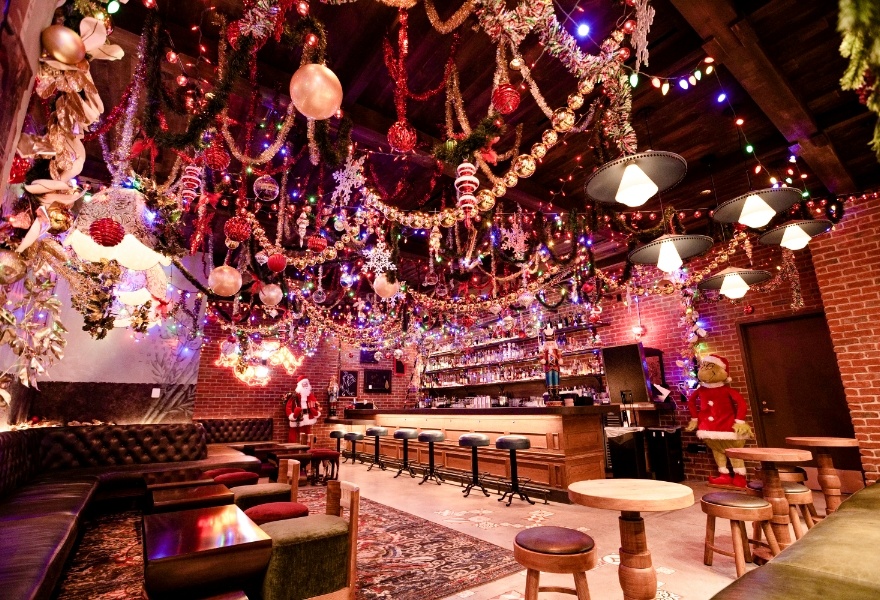 The Famous Foods Street Eats food hall inside Resorts World Las Vegas is one of the most impressive in the country, where you can peruse everything from Shandong dumplings to street tacos. Perhaps the most impressive part, though, is its convenience store dubbed Ms. Meow's Mamak Stall. Stroll inside and seek a shelf lined with potato chips. Give it a little push and you'll find the wall moving, and yourself inside this secret den of Vegas vice.
La Noxe – New York City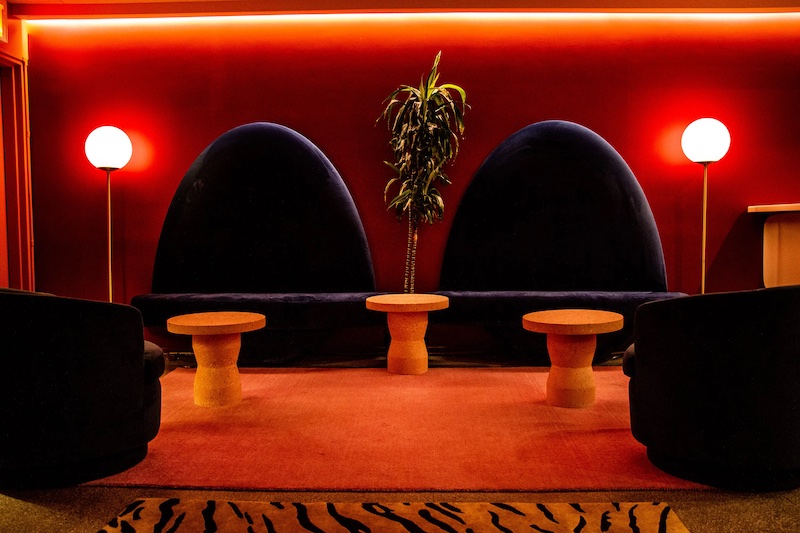 Generally, drinking in a New York City subway station involves a brown paper bag and some very questionable decision making. Not the case at the 28th Street Station in Manhattan, where La Noxe sits tucked inside a nondescript door with no other markings. The entrance is just down the first flight of stairs from the street on the southeast corner. Buzz yourself in through the intercom, then descend a staircase into the cozy, dimly lit bar. Does the occasional rattle of the 1 train disrupt the sexy ambience? Occasionally. But it's still a lot sexier than drinking out of a brown paper bag.
The Linehouse – Stowe, Vt.
Rarely do any of us think about the little maintenance doors that sit buried beneath a couple of feet of snow under a high-speed chairlift. That's because usually they're just that: maintenance doors. But at Stowe Mountain Resort one such door opens into Linehouse, the mountain's invite-only exclusive speakeasy. Be cool with resort staff (aka tip well and don't bring your kids) and they might just tell you where it is. Once you've scored the invite, venture out of the snow and into a vintage lounge, where drinks in globally scoured glasses are served to people sitting on red velvet furniture as a collection of classic vinyl plays.
Maxwell Mansion – Lake Geneva, Wisc.
Among the grand Gilded Age mansions that line Lake Geneva, the oldest is the Maxwell Mansion, which still operates as a boutique hotel a couple of blocks from the water. Step through what looks like a cellar door outside and you'll descend a staircase into a barren hallway, where once upon a time a real private speakeasy once operated. It's been restored to its Prohibition glory, except the drinks are now legal. Walls are lined with mugshots of arrested rum-runners, giving you a taste of the bar's sordid past.
Red Phone Booth – Nashville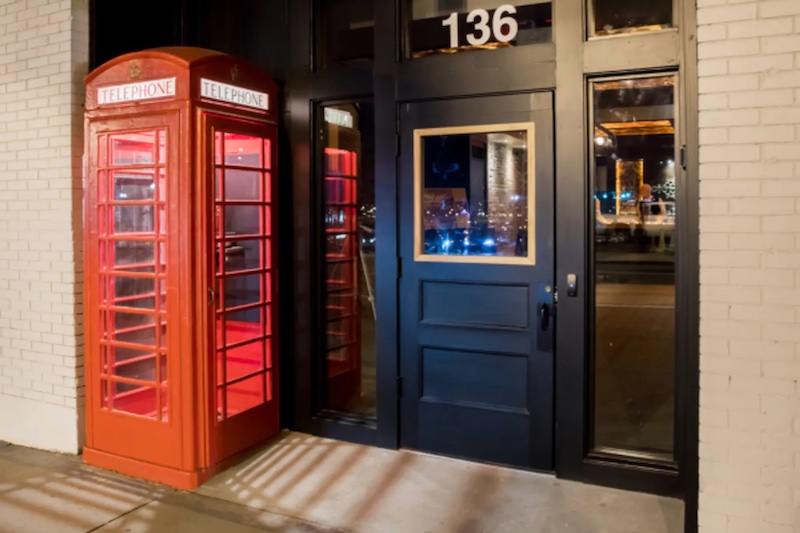 Looking to escape the throngs of bachelorette parties along Broadway on a Friday night? Finagle yourself a password to Red Phone Booth (it's a members-only club, but hotel concierges have been known to give up the goods), then find said phone booth just off the main drag. Assuming you weren't duped, the booth will open into a space filled with cigars, cocktails and black-and-white TVs, a true trip back to the 1930s that also slings Neapolitan pizzas.
Rm. 901 – Ft. Lauderdale, Fla.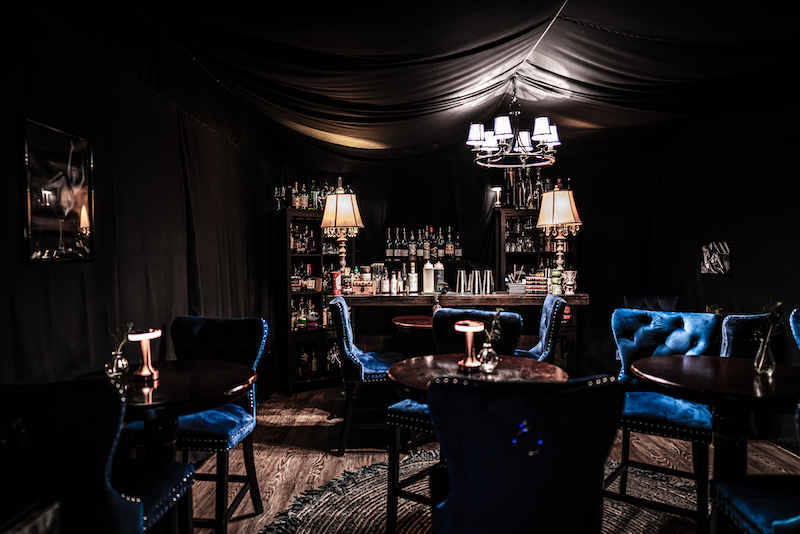 The Hyatt Centric in downtown Ft. Lauderdale is a fairly nondescript downtown business hotel. So nondescript, you could easily walk past room 901, which may look like a normal hotel room but is, in fact, the best cocktail bar in Broward County. Make a reservation and you'll get a secret password to provide at the front desk. They'll hand you a room key to 901, where you'll enter a standard room transformed into a swanky speakeasy. During COVID, it was started to give out-of-work mixologists from up north a place to showcase their skills.
SafeHouse – Milwaukee
Part spy museum, part restaurant, part cocktail bar, SafeHouse is Milwaukee's top destination drinking den that doesn't also involve a brewery tour. You can spot SafeHouse by its unassuming sign reading "International Exports, LTD" on Front Street. Beyond the red door are several rooms of spy memorabilia and artifacts that function as a full restaurant during the day. If you're not down to drag your kids to the cocktail bar, come later at night, when you can still peruse all the cool spy stuff in a far more adult environment.
The Underground – Las Vegas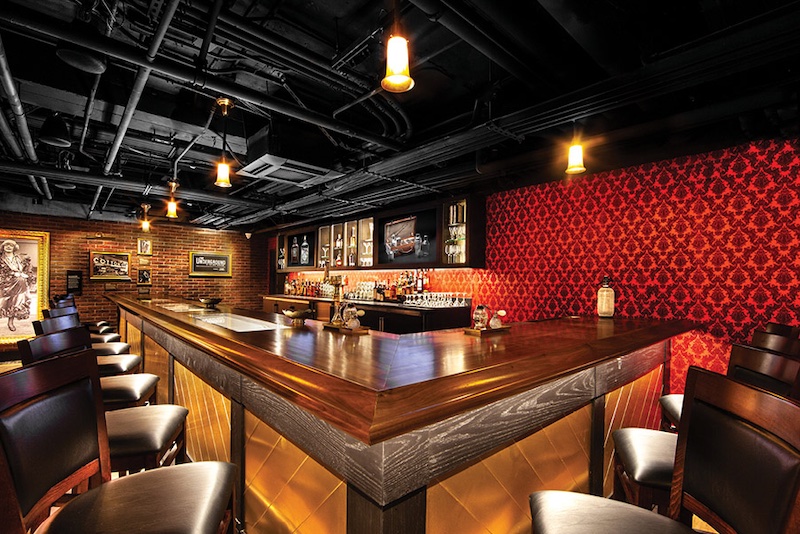 You know who really nailed the concept of the speakeasy? The mob. So it only seems appropriate that a museum devoted to organized crime in the United States would have a speakeasy inside. It's part education, part lubrication at The Underground, where you can meander through The Mob Museum's Prohibition exhibit filled with 1920s artifacts and learn why speakeasies came to be in the first place. Then plop down in the basement bar and enjoy cocktails from the era, complete with live '20s-style entertainment.
Williams & Graham – Denver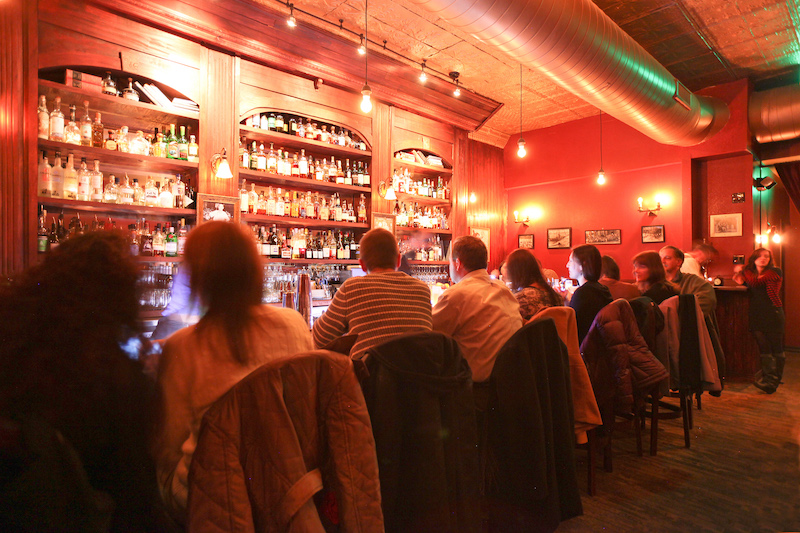 The untrained eye might think this corner bookstore in Denver's Lower Highlands is simply a great place to kick back with a good read. And sure, you're welcome to do that, but if you like a little vodka with your Voltaire, ask the staff to take you behind Williams & Graham's trick bookcase, and it'll open into a most impressive collection of speakeasy spirits. You'd think they were stockpiling like it was 1932, with over 500 bottles and a menu of over 60 drinks. If choosing a libation is overwhelming, just tell the barkeep what you like and they'll make up something special.
Wilson and Wilson Private Detective Agency – San Francisco
The only thing cooler than a speakeasy is an interactive, themed speakeasy, which you'll find inside landmark San Francisco drinkery Bourbon and Branch. This bar actually has a few speakeasies inside, but none is quite as fun as Wilson and Wilson. The experience centers around a fictional missing woman who left behind a purse that may contain some clues to her whereabouts. While you're obviously there to drink, you also have to play the game. The bar has some very specific rules to follow, and if you don't comply, your time at the Private Detective Agency may be a short one.