While the morning sun was reflecting on the Florida Keys water on this late January day, there was something unusual lurking below. "When the tide went down, of course, here's this black wrapped brick," an anonymous beach cleaner told WPLG, the local news affiliate. He stumbled onto a whole stash of the wrapped rectangles, which turned out to be $2 million dollars' worth of cocaine, so much that they needed a tractor to haul it off.
This washup is more common than you'd think — there have been 25 across the state since October — and while cocaine is the common substance found these days, it wasn't too long ago that bottles of rum washed up on these shores as well. Yes, that glorious and golden main ingredient of tropical drinks the world over.
Just north of the aforementioned cocaine-filled beach, in the resort community of Islamorada, a historic bar has claimed a boozy stake in the regional lore of that long-ago rum trade. Known simply as the Tiki Bar, it's situated on the resort property formerly (and now colloquially known) as Holiday Isle. These days it's the Postcard Inn, a breezy vacation getaway complete with its own beach, marina and pools, as well as plenty of secrets to tell, too.
"During Prohibition, rum running happened all over the Keys," Jeff Siebold tells Fifty Grande. He's the director of food and beverage at the Postcard Inn and has an intimate knowledge of the libation, considering Tiki Bar is the birthplace of an iconic drink made from the sweet liquor. Appropriately dubbed the Rum Runner and now concocted and enjoyed all over the world, it was created at the Tiki Bar the '70s and named in honor of the importer renegade real-life pirates of the roaring 1920s and wild '30s.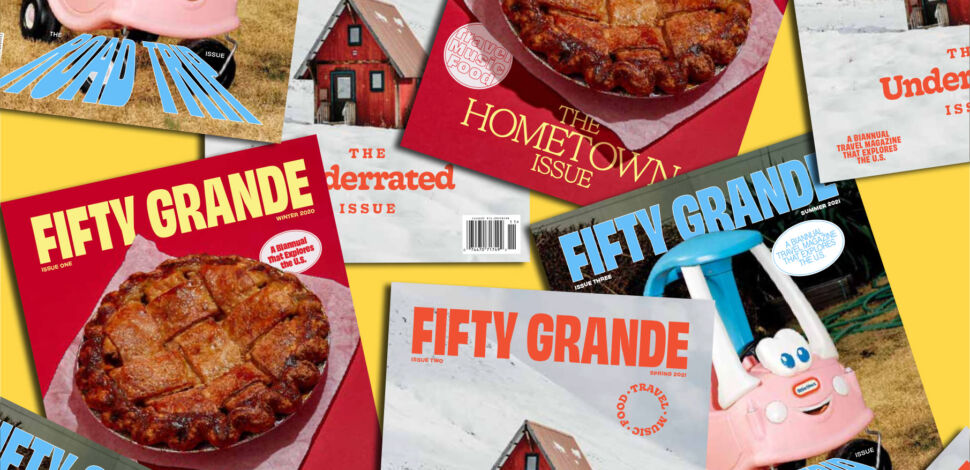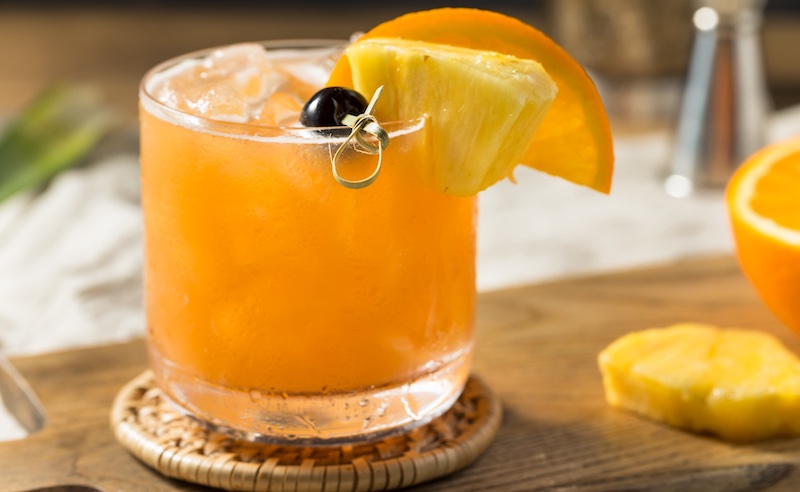 "Rum runners would bring Caribbean rum to Florida on boats [and sell it here], which is probably why rum became so popular," explains Siebold of the illicit importers known as "rum runners." Those who cooked up illegal liquor in the U.S. were "bootleggers."
The exploits of rum runners were front-page news, regularly reported on by newspapers across from the Prohibition '20s well into the 1950s. It's a popularity that a man named John Elber capitalized on when he first invented the Rum Runner. "He was the original manager of the Tiki Bar, and as legend has it, John had excess rum he didn't know what to do with," says Siebold.
With fresh bottles of other liquor coming in, "Tiki John" and his tiny bar needed something, anything to do with this unsold rum. Luckily, he also had tons of thirsty patrons, so the enterprising Elber went to work. Like a mad scientist, he mixed banana liqueur, Meyers rum, brandy and grenadine, christened it the "Rum Runner" and the legacy of tropical drinks has never been the same. As Esquire once put it, "This cocktail is a doozy. A tropical, fruit-packed, sugar-jammed doozy. It's inelegant, sure. But it's rum! And juice. And tiki. If nothing else, it's very fun."
So how did Rum Runners become a worldwide sensation? "Back in the '70s, Holiday Isle became a famous place where partiers and celebrities visited," explains Siebold of the freewheeling and funky disco age. As the profile of the Florida Keys rose, so did the popularity of its famous drink. "Everybody here who was around then has a story," Seibold says with a smirk of those wild days.
As I sat at the Tiki Bar during a recent visit, the boats in the marina bobbed nearby and the Rum Runner was still as popular as ever. A gaggle of thirsty revelers crowded around the bar's worn outdoor digs, splayed out on a wooden deck underneath a string of lights, ordered round after round of the liquid gold in plastic cups. A soundtrack of Jimmy Buffett, whose music helped popularize the area, and modern country hits blared through the speaker system. The wall above the bar displayed aged pieces of currency, some dollars, some not, representing long-ago purchases and memorable wild nights.
Here, the preferred way to enjoy a Rum Runner is frozen, the perfect antidote to the hot Florida sun that beats down even in mid-winter. To my left, an elderly local couple was sipping on a plastic cup full of one. To my right, a large family and college kids ordered up a few. Some requested them with a rum "shooter," on top. For the (sadly) uninitiated, a shooter is a plastic syringe of extra rum stuck in the Rum Runner slush to make it even boozier.
While the faces and the property have changed over the past 50 years, one thing happily hasn't: the drink itself. "We still serve it using John Elber's original recipe," says Siebold. It's a tradition down here, after all. It's a legal one, too.