Summer beach missions always seem like a good idea as you're packing up your car, your cooler and maybe your surfboard. Then you arrive at the beach and realize your entire state had the same idea, and your entire afternoon is spent fighting for parking and towel space. It doesn't have to be that way, though, because America has plenty of coastline for everyone. The trick is finding the good beaches that the rest of the country hasn't. Even in places like Florida, a few hidden gems remain. Here's a look at the most underrated beaches in America, so you can enjoy your day off in peace.
Boneyard Beach, Fla.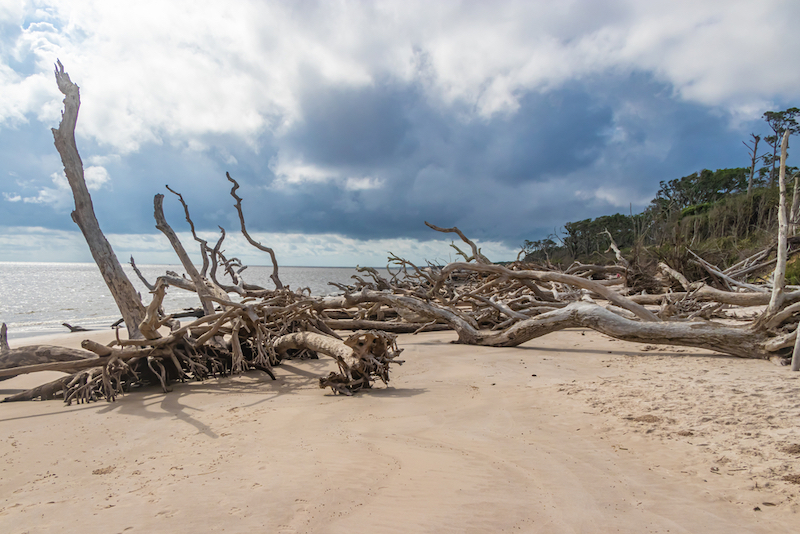 Beaches stacked with eerie, weathered driftwood seem pretty normal along the coast of Washington State. But northeast Florida? Not so much. Yet, that's what happened in Big Talbot Island State Park, where saltwater suddenly encroached on a forest of cedar and oak trees and created this graveyard of wooden giants about 40 minutes from Jacksonville. Duval denizens have made it a regular on the engagement and senior picture photo shoot circuit, but few south of the St. Johns River know it exists. It's a little slice of un-Floridian nature along Nassau Sound, and worth the short jaunt from Amelia Island should you ever find yourself there on vacation.
Channel Islands National Park, Calif.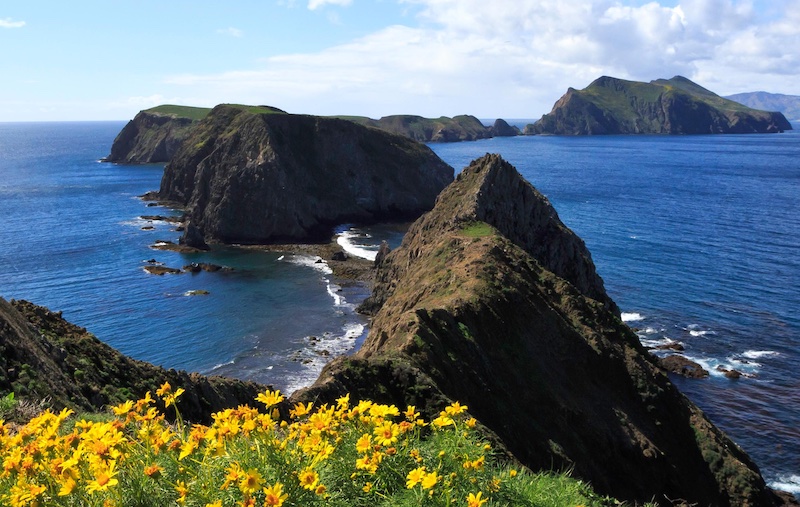 Strangely, in a state known for both beaches and remarkable National Parks, the place that incorporates both somehow remains largely unknown. Even longtime Angelenos stare out at the Pacific Ocean and wonder what these rugged islands off the coast might be. A short boat ride answers the question, arriving at the five undeveloped islands of Channel Islands National Park. Though the weather runs a little cooler than it does on the mainland, the arid, Mediterranean scenery remains the same. Whether you're strolling among elephant seals on San Miguel or hiking to the beaches of Santa Barbara, experiencing the scenery feels a little like glimpsing L.A. when it was nothing but wilderness.
Crystal Bay, Nev.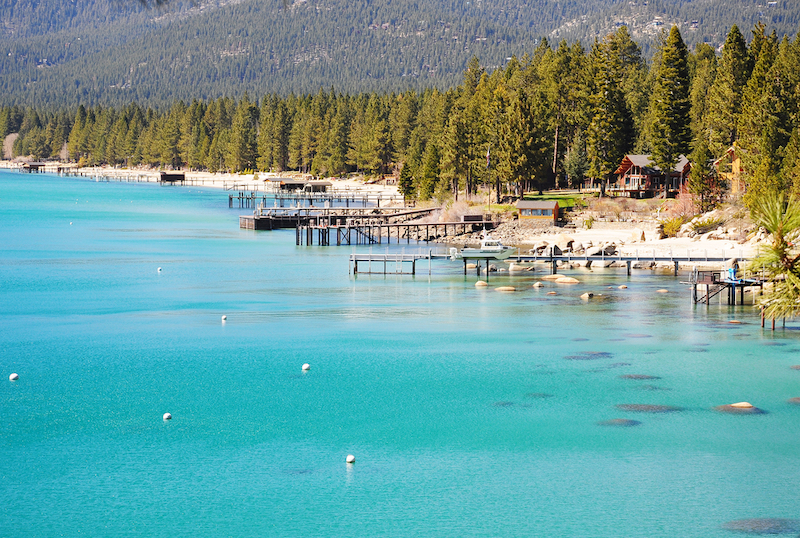 Nevada? You mean that state that's hundreds of miles of brown and a few square blocks of neon? Sure, but remember that half of jaw-dropping Lake Tahoe sits in the Silver State. While its California-side beaches get plenty of love, Lake Tahoe's Crystal Bay still flies under the radar. The state line actually passes right through town, and if you step away from the casinos, you'll find small, soft beaches leading right into the lake's penetratingly blue waters. Tahoe's deepest point sits close to shore, which means the water here is almost always…crystal clear. Boulders sit along much of the coast. Find one that's easy to climb and you'll be treated to an elevated perspective of the lake and mountains beyond.
Folly Beach, S.C.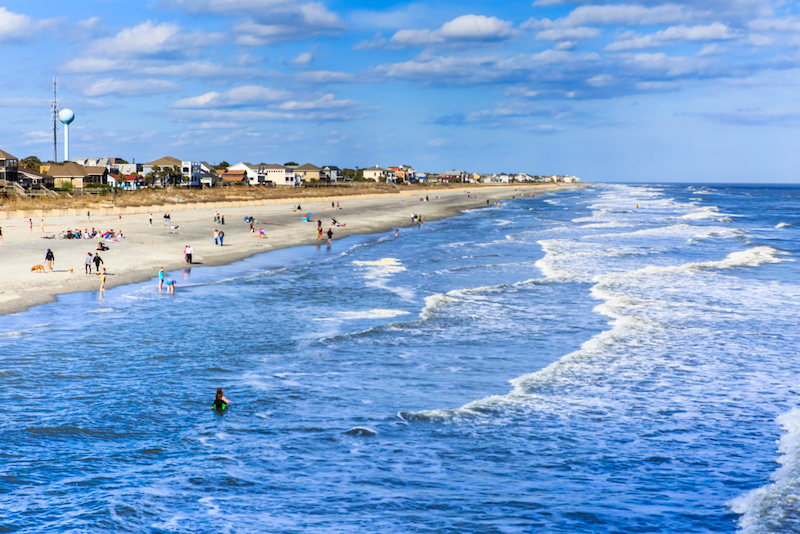 The South Carolina Lowcountry doesn't really get its due as a beach destination, even though islands like Hilton Head and Daufuskie draw repeat family visitors much like the Outer Banks. The best beach in the region sits about 10 miles from downtown Charleston, a funky, hippie enclave popular with surfers and nature lovers. It's the quintessential city escape. Locals and visitors stroll the pier gazing out at dive-bombing birds and jumping fish. The beach probably doesn't seem underrated to people from the Palmetto State, but, to those unfamiliar stumbling upon this place during a trip to Charleston, it feels like a true discovery.
Indiana Dunes State Park, Ind.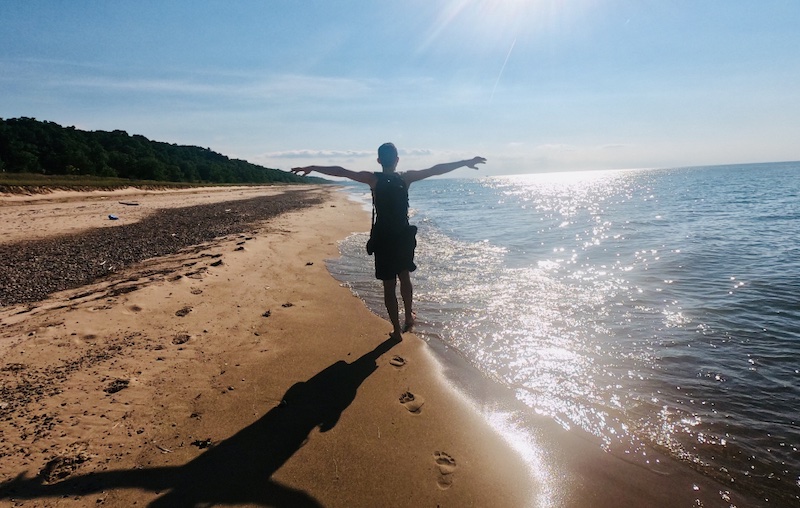 The sand dunes of northern Indiana are indisputably the state's most stunning geographic feature. Yet, few outside the Hoosier State are aware that there's an Indiana Dunes State Park, too, home to what many say is the dunes region's most picturesque beach. This one sits at the end of State Road 49 at the park entrance, where the area's tallest dunes tower behind a wide stretch of light brown sand. The beach is also home to a historic 1930s pavilion that's gone from fine-dining restaurant to ruin, and now is rehabbed as a full-service event venue. 
Galveston, Texas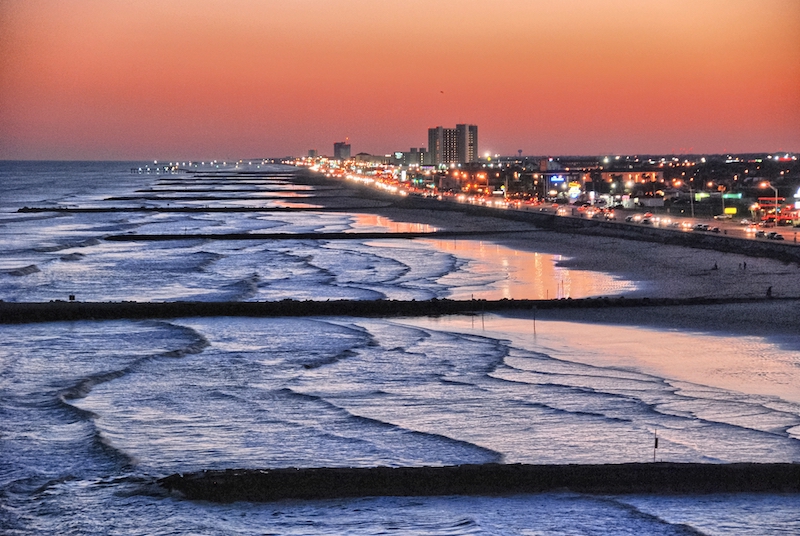 Despite its over 350 miles of Gulf of Mexico coastline, Texas is rarely thought of as much of a beach destination beyond the odd spring break on South Padre Island. However, this historic city less than an hour from Houston feels a little like a northeastern beach town, with a serene state park next door. The wide, flat sands sit alongside the historic Pleasure Pier, where you can take sunset roller coaster rides or enjoy the view from the top of the Ferris wheel. You can also stroll the city's East End historic district and its 40 blocks of colorful Victorian homes.
Guana River Preserve, Fla.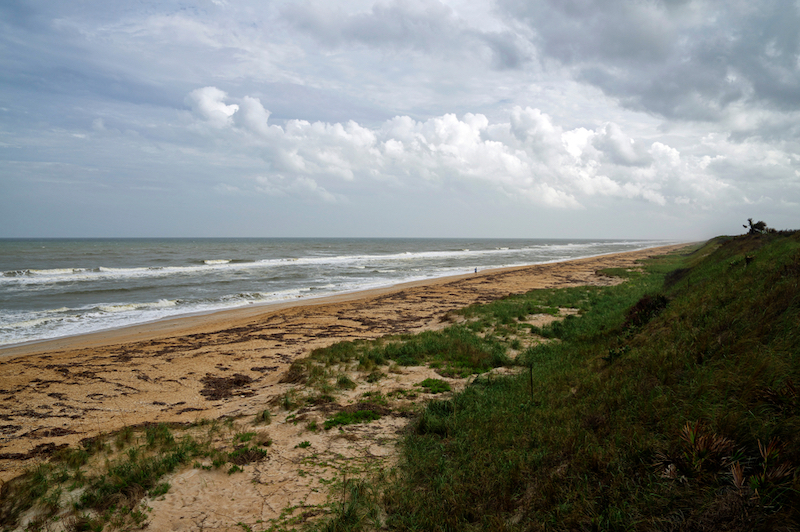 There's a statue in the parking lot of the Guana River Preserve in Ponte Vedra proclaiming this to be the spot Ponce de Leon first spotted when he arrived in Florida. He must have gotten a completely skewed impression, as the golden, grass-covered dunes that line the beach here look more like Madagascar than Miami. Descend the staircase and step onto the beach and you'll feel like you've crossed an ocean. The sparsely populated shore looks out onto unusually tall surf. It's one of the most scenic spots in all of Florida that few Floridians know about. Which is good, because, if nothing else, it's kept the condos at bay.
Orval Hansen Point Beach, Idaho
Idaho's Sawtooth Mountains have skyrocketed in popularity over the past decade or so, as rafting along the Salmon River and biking the range's imposing peaks has become a popular weekend trip for Boise's exploding population. Still, this beach on Redfish Lake remains largely uncrowded, despite its relatively warm waters and stunning mountainous backdrop. The sand can skew a little rough, and don't be surprised if the pine tree you post up under drops some needles on your towel. Don't stress, though: that's all the more reason to rent a paddleboard and explore the glimmering waters in front of you.
Second Beach, Wash.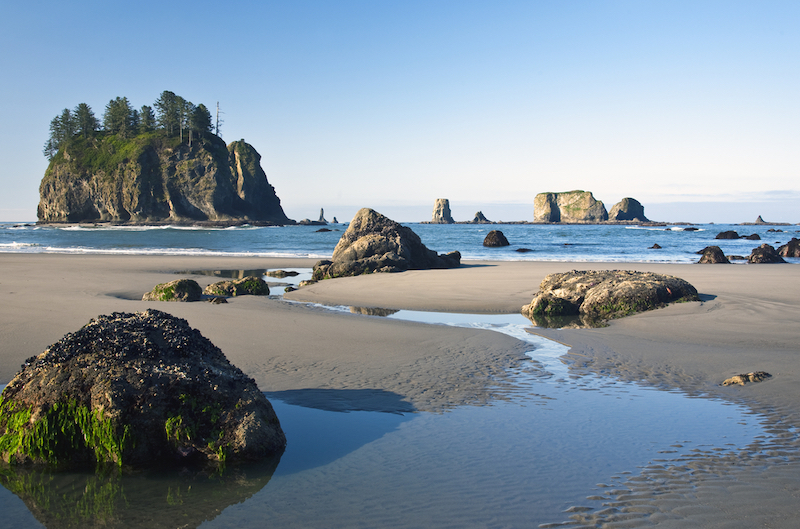 While "Goonies" made Oregon's Haystack Rock the most famous sea stack in the world, beaches in the Pacific Northwest are full of them. You'll find an abundance off the shore of this beach in Olympic National Park, easily accessible down a mile-ish trail from the village of La Push. Even during summer months you'll rarely find more than a couple of other people on the 1.5-mile stretch of sand, giving the impression that you've washed up on the evergreen paradise like the driftwood lining the shore. Walk to the northern end and you can explore a natural sandstone arch when the tide is out, one of many reasons photographers flock here in the summer.
Ship Island, Miss.
Mississippi is a place rarely noted for much aside from regional gas station cuisine and casinos. But travel a little past Biloxi to the coastal town of Gulfport, and you'll arrive at the gateway to tropical beaches you never knew existed. A short ferry ride brings you to the Gulf Islands National Seashore. Here, Mississippi's brackish water gives way to the turquoise stuff like you'd find in Florida. The seashore's best and largest beach is Ship Island, where rental chairs and a snack stand are the park's only amenities. You can also explore an old fort from the War of 1812, or stroll the island's boardwalk and learn about its wetland wildlife.