This story was originally published in our Underrated issue (Fifty Grande #2), which is available for purchase here.
The act of traveling as most of us know it usually involves a mode of transportation — planes, trains and automobiles that get us from one destination to the next. It doesn't need to be far, but a trip really isn't a trip when all we're doing is picking up a latte from our local coffee shop.
For much of my adult life, I was one of those annoying Type A travelers: itineraries carefully mapped out by city, restaurant reservations booked weeks ahead and once there, the obligatory stream of casually posed Instagram pics that actually took my husband a dozen attempts. Since I was fortunate enough to live and work in my hometown, all of my PTO was used on leisurely travel, at least a big one- or two-week international trip with many smaller domestic ones sprinkled throughout the year.
Even if I was home in New York, I was usually on my way somewhere. During my time as a local newspaper reporter, assignments sent me all over the five boroughs: to the Bronx to check out new concession stands at Orchard Beach, to Dyker Heights to profile the owners of a beloved bookstore, to Randall's Island to cover a food festival. Later, when I became a food editor, nights and weekends were spent in search of good meals and places to write. I'd take two-hour subway rides to eat dumplings in Flushing or hop on the bus across Brooklyn to work at a new cafe.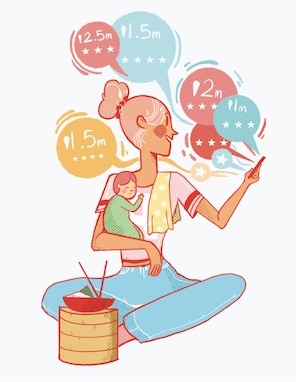 But the neighborhood I had moved to a decade ago? My only regular destination was the Stop & Shop.
After I had a baby, suddenly everything changed, and even those short excursions around the NYC boroughs, the ones I'd taken my whole life, felt too far. Between being tied to a pump and a measles outbreak (luckily short lived, but a preview of things to come), I found myself with nowhere to go but my very own neighborhood. For weeks — as I adjusted to my new normal of sleeping at two-hour clips and mourned the spontaneity I once had — I felt increasingly trapped. All of my go-to spots — restaurants, clothing stores, farmer's markets — were located in parts of the city that used to be a convenient detour on my commute back to southern Brooklyn.
Then during a daily walk, I popped into a local Russian supermarket on a whim. I meandered slowly through the aisles, in a store I'd normally walk right by without stopping. I marveled at the fresh produce and rows of prepared foods, bewildered that this had been tucked behind the automatic doors all this time.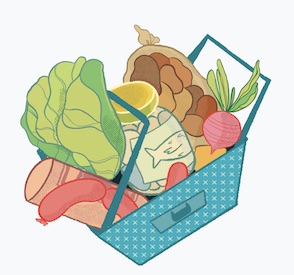 I spent the rest of maternity leave doing what I used to do — looking up restaurants to try, finding destinations to Instagram — only I didn't actually go anywhere. Instead, I "traveled" across Sheepshead Bay and its surrounding neighborhoods, discovering new-to-me places I had previously ignored. A crucial piece of traveling is exploring — but I needed to be reminded that I didn't need to travel to explore. There's an underrated art of exploring the neighborhood that was right there for me.
When my husband got back from work and we traded shifts, I'd sit down at Divan Bakery for a soothing cup of tea and pistachio-studded baklava. The Chinese barbecue hanging from Season's window finally made its way to our dinner table—and the roast pork and duck were every bit as good as the ones I loved in Sunset Park. As winter turned to spring, I strolled the Emmons Avenue pier for the first time in years, only now with a sleeping baby snuggled on my chest.
For many of us city dwellers, our apartments are a place to recharge and our neighborhoods, a place for running errands. We have our laundromat, our bodega, our liquor store, but the perk of being in a dense urban area is the ability to easily cross into other areas. The one that has the best pizza. The one with the spacious park. The one we wanted to live in but couldn't quite afford.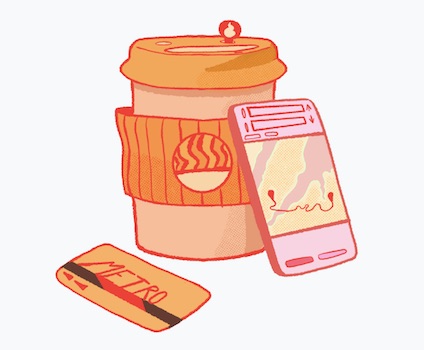 It's easier to get lost daydreaming about where to travel next rather than seeking out what's around us. Counting down the days until we can jet to a far-flung beach or villa seems to be the hustle generation's way of coping with the demands of our nonstop work culture. But, what happens when there's nowhere to go?
It took a major life slow-down for me to have this light bulb moment, to realize that exploration doesn't need to be measured by distance. I didn't know it then, but a year later I'd be stuck at home yet again, this time due to a global pandemic that would make even a subway ride feel risky. (Suddenly my years of bragging about not needing to know how to drive came back to haunt me.) While roaming the streets of Sheepshead Bay may not be nearly as memorable as wandering down the cobblestones of Paris, I no longer felt trapped. There were plenty of places for me to see.