Every American state has a defining feature, something that makes it stand out from the other 49 and gives it a certain allure. Sometimes it's cliche and overdone, yes, but there's a reason people always do it when they visit: It's pretty freaking cool. Sometimes it's exceptional food, sometimes it's a scenic drive, other times it's grilling sausages in a parking lot in sub-freezing weather. Whatever it is, there's no way around it. You have to do it. Here's your list of state-defining experiences to check off as you visit every one of our 50 grand states.
Alabama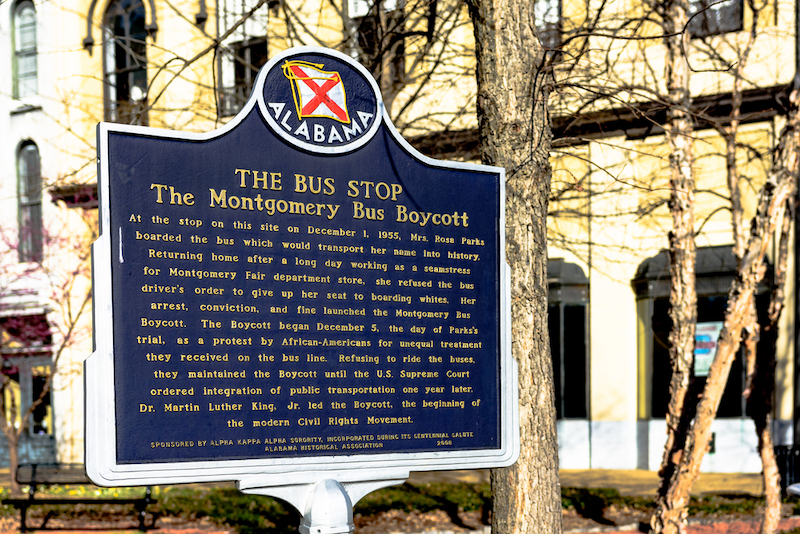 Walk through Civil Rights history in Montgomery
Outside of New England, no city in America packs more history into a small space than the capital of Alabama. The building where Confederate leaders sent a telegram to start the Civil War sits across the street from the bus stop where Rosa Parks refused to go to the back of the bus. That's at the same intersection as a domestic slave market, and just blocks away from Martin Luther King's first church. That church is across the street from the Capitol building where George Wallace once infamously swore "Segregation Forever," and just a short walk from the bus station where Freedom Riders were attacked in 1961. Montgomery's history may not always be pretty, but nowhere will you better understand the United States and how Alabama shaped it.
Alaska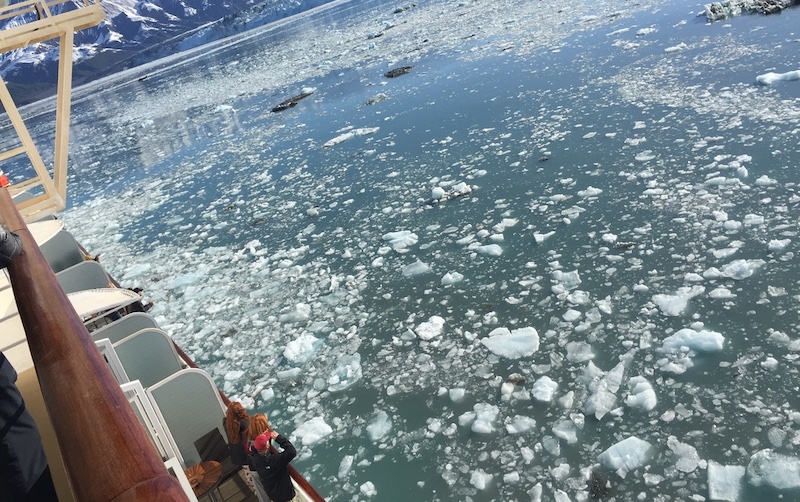 Take a small-ship cruise through glaciers
Alaska has the kind of scenery that makes you rethink your relationship with planet Earth. While seeing it all from the bow of a cruise ship is never disappointing, smaller boats can get into bays and up close to glaciers in ways the big ones can't. Each day on the small ships is unpredictable. You may find yourself bushwhacking your way up to a glacier in the morning, then taking a skiff past a pod of orcas in the afternoon. Still, it's the safest way to immerse yourself in the untamed wilderness of the Last Frontier, and far more meaningful. Companies like UnCruise run these kinds of expedition voyages.
Arizona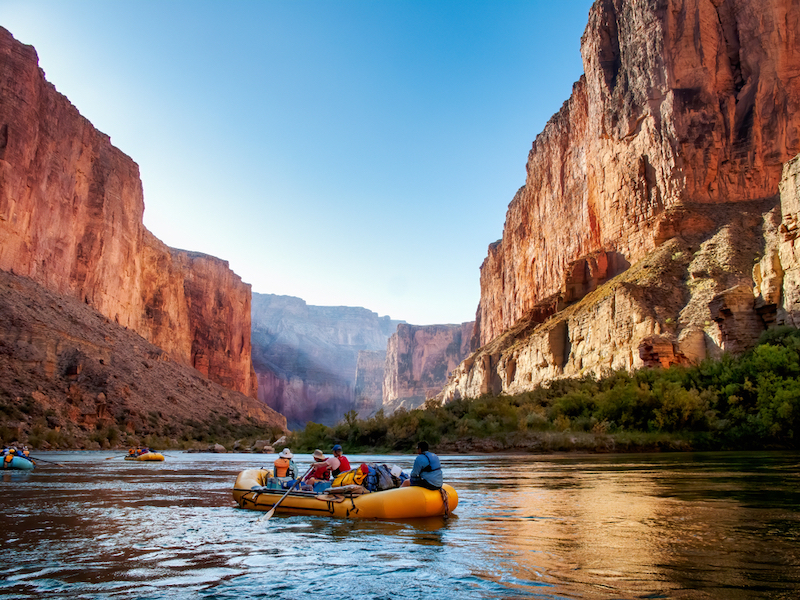 Raft the Grand Canyon
Anyone can take a road trip to the South Rim, peer over the side, and say, "Boy, that's a big hole in the ground." But you truly get to appreciate the majesty of the Grand Canyon by taking a week or so and rafting the Colorado River that runs through it. You'll careen through Class III-V rapids with expert guides and hike into seldom-trekked side canyons with tropical oases that will help you forget how long it took to get a permit to visit Havasupai Falls. As you go, the guides will tell you the canyon's history from its formation to the time of the Native American tribes. More importantly, they'll cook you dinner every night as you watch the purple sunset fade into the brightest stars you've ever seen.
Arkansas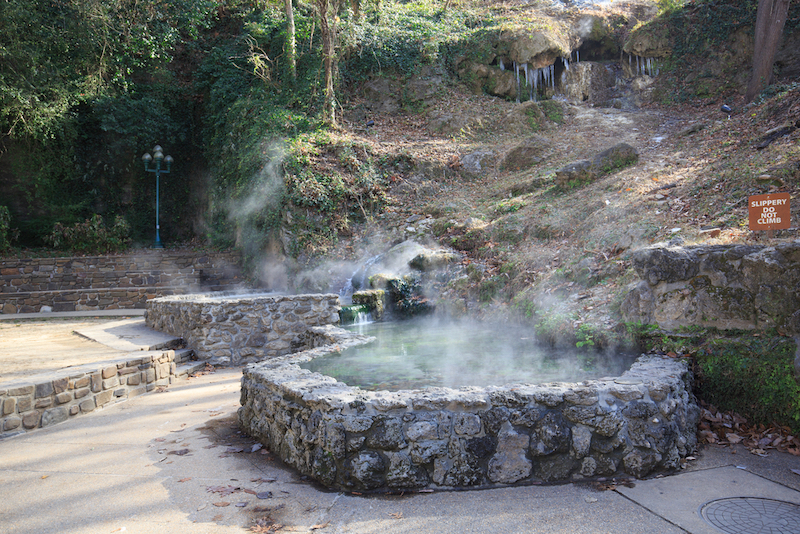 Soak in America's first national park
Technically, Yellowstone was the first formal National Park. However, in 1832, the land that would become Hot Springs National Park in 1921 was set aside as America's first federal nature reserve. The natural hot springs birthed an entire city of bathhouses and grand hotels, known as Bathhouse Row, which became America's first wellness destination. Many of the historic buildings are still there today, two of which still offer operational soaking baths, and one of which boasts the only brewery inside a National Park.
California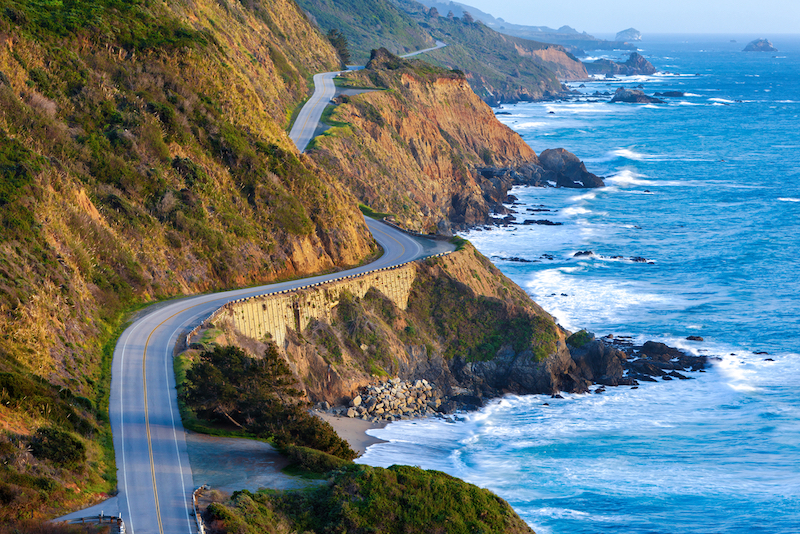 Cruise the Pacific Coast Highway
Driving the PCH makes you understand why more people choose to live here than any other state. Beginning in the beaches of Santa Monica, the highway heads north through rolling hills and Santa Barbara wine country, then cruises through Big Sur and the Monterey Peninsula, past crashing waves, towering mountains and belching sea lions. Along the way, you can stretch your legs with scenic hikes and a tour of Hearst Castle. Most people end the journey around San Francisco, but, if you have time, you can continue up through Mendicino for even more jaw-dropping vistas, like the bluffs over Salt Point State Park, and the Point Arena Lighthouse.
Colorado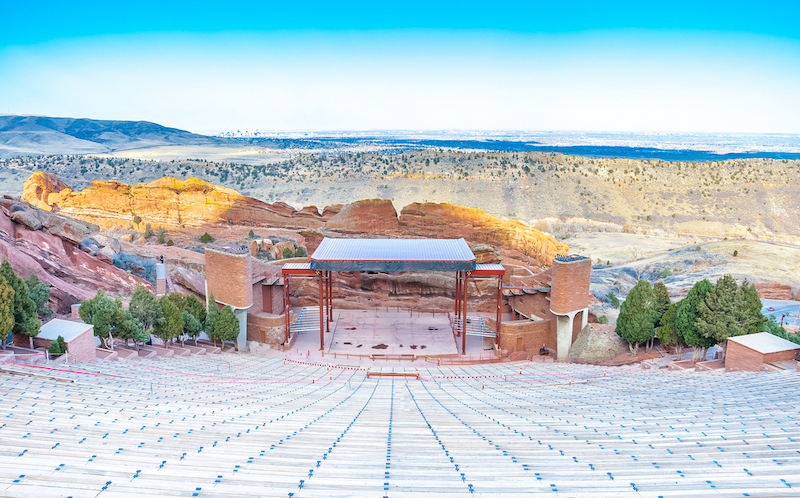 Catch a concert at Red Rocks
There are outdoor amphitheaters, and then there's Red Rocks, a venue so perfect people will forgo seeing a band in their hometown just to watch it here. The setting alone would make it among the world's best venues. It's encased by red rock walls that look ripped from a Disneyland roller coaster and lead down to the stage and the valley beyond. Those walls create natural acoustics that can't be recreated indoors. The visual and aural bliss will make every concert you see afterward seem a little dull.
Connecticut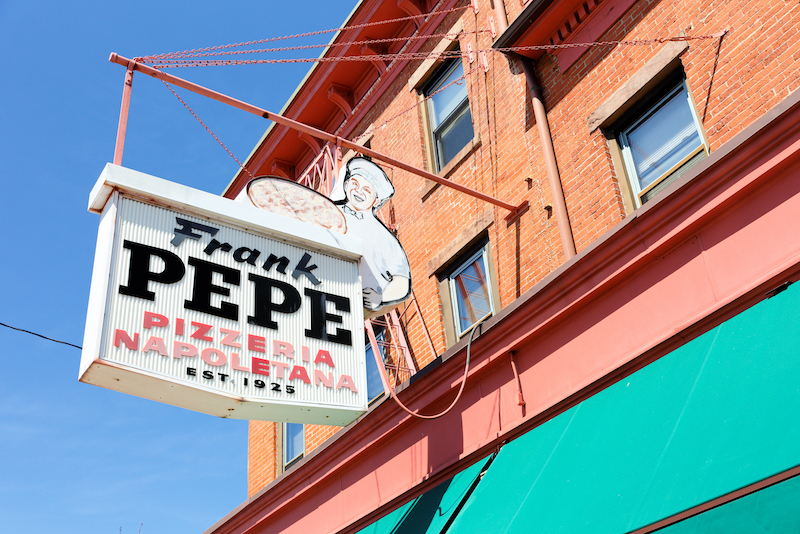 Order Apizza in America's most underrated Little Italy
New Haven, Connecticut might not be the first city that comes to mind when you think of America's great pizza hotbeds. But the wood-fired, slightly-charred style of pizza that originated there is an American treasure if you like your food crispy. Locally, New Haven style pizza is called "Apizza," pronounced "Ah-beetz," and comes with a thin crust perfectly charred. Many a confused customer has attempted to send it back, prompting sneers from locals and less-than-polite refusals from the staff. Once you understand the style, head to the heart of Little Italy on Wooster St. and try the original at Frank Pepe's. Then check out rival shop Sally's to see who's better.
Delaware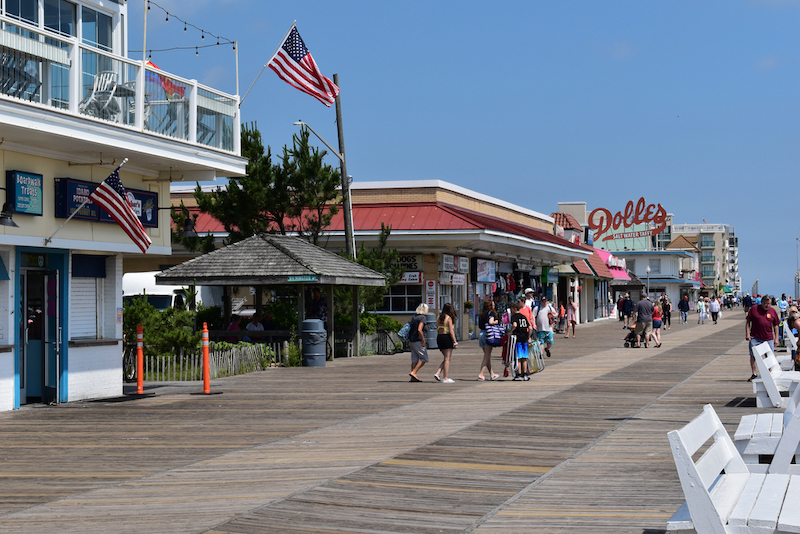 Stroll the boardwalk
Ironically, the First State is often the most forgotten. That is, until summer rolls around. That's when Delaware truly shines, and spots like Rehoboth and Bethany Beach become weekend destinations for the Northeast and Mid-Atlantic. Strolling the boardwalks in either beach town is the essence of American summer, where the cool ocean breezes blow over the boardwalk, and kids scamper down the path with custard cones in hand. No matter how old you are, tasting the sweet saltwater taffy from Dolle's officially signals that the best part of the year has begun.
Florida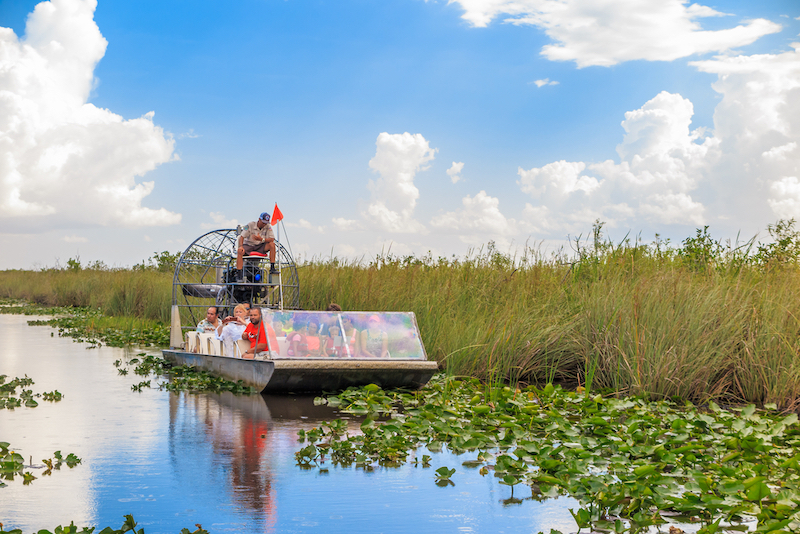 Take an airboat ride with an alligator
Since identity theft, Medicare fraud and cocaine smuggling are all frowned upon by the federal government, the most Florida thing you can still legally do is riding an airboat out into the Everglades. Many of the airboats are captained by former smugglers who know the mangrove forest better than most people know city streets (yes, 100% true), and their stories are almost as captivating as the alligators that swim alongside their boats. It's a rare chance to see the Florida that was there before it was all artificial beaches and condos, and meet the people who make it the most colorful state in America.
Georgia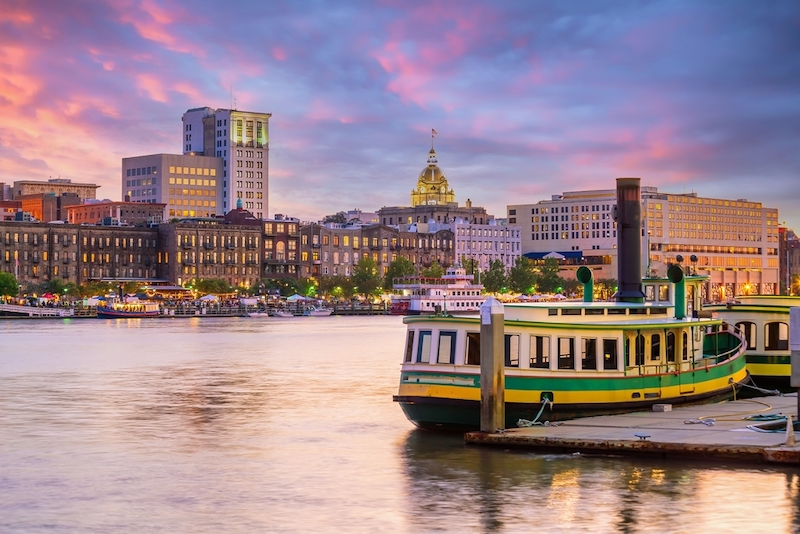 Stumble through history in Savannah
No city in all of the South, much less Georgia, embodies the Southern dichotomy of gentility and debauchery quite like Savannah. The grand mansions that line the moss-draped squares are pure old-school class — and they're set only a few blocks away from one of the wildest bar districts in the country. Savannah has no problem with you walking down the street with your drink in hand, meandering from jazz club to Irish pub among a sea of the overserved. Many of those people are also the ones living in the grand mansions. They help make Savannah what it is: a delectable, sometimes decadent, co-mingling of architecture and carefree spirit.
Hawaii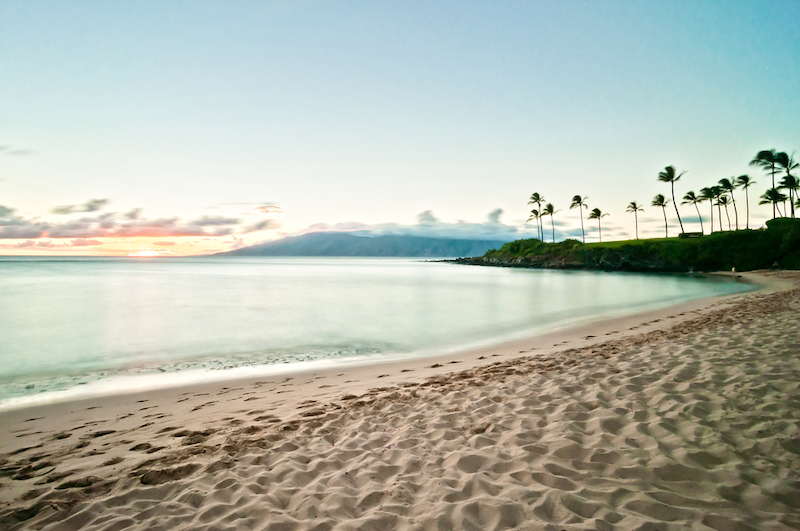 Explore Maui's pristine beaches
West Maui's Kā'anapali Beach is an international darling that has landed a spot as one of the world's best beaches for decades. The popular tourist destination stretches three miles of sandy beaches and provides a canvas for Maui's famed turquoise clear waters. The beach has a little something for everyone, from snorkeling, scuba diving or even lounging around and working on your tan all day. Kā'anapali Beach is also a stone's throw from Whaler's Village and its boutique shops and restaurants like Monkeypod Kitchen, where you can sip on a celebrated mai tai topped with lilikoi foam. Can't get away for vacation but still want to take in the beach? Watch a live stream of all the action via the Kā'anapali Live Cam. —Hilary Harty
Idaho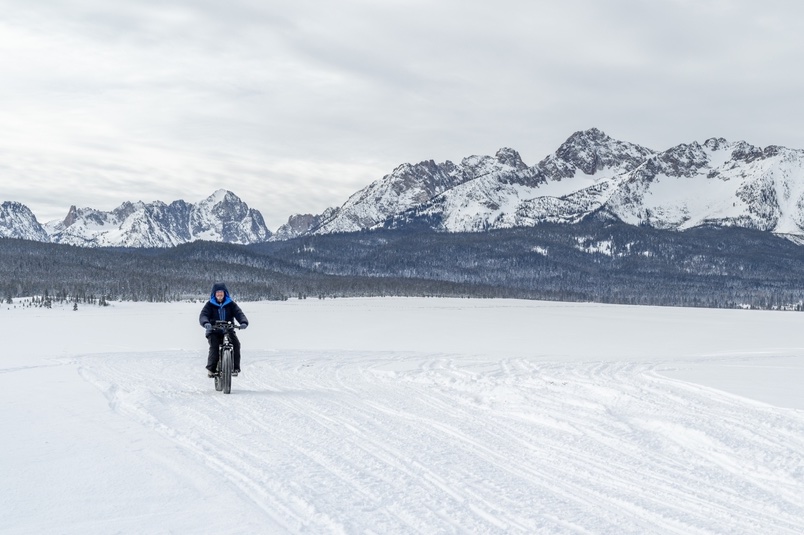 Bike the Sawtooth Mountains
Because Idaho is surrounded by nature heavyweights like Montana, Wyoming and Oregon, its natural beauty often gets overlooked. Don't make this mistake. The Sawtooth Mountains are the best place to take in this state's under-appreciated mountain scenery, and the best way to see it all is on a multiday cycling trip. You'll pedal through places like Craters of the Moon National Monument, tranquil Alice Lake and Shoshone Falls, while constantly yelling over your shoulder, "I had no idea Idaho was this cool."
Illinois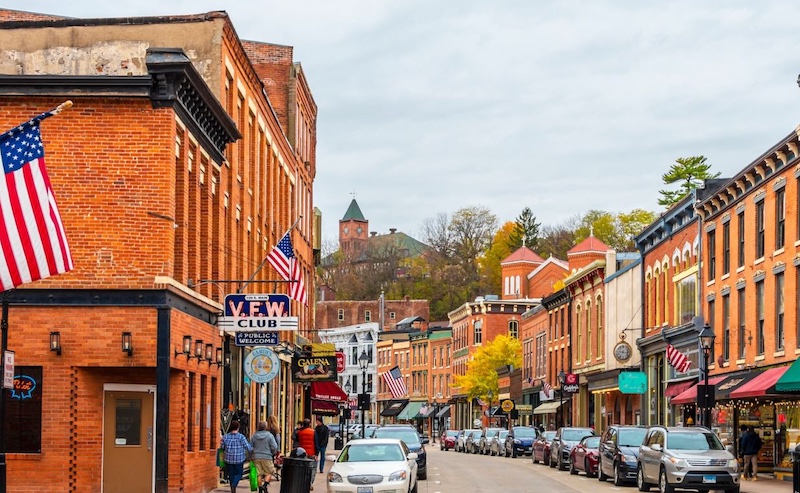 Spend a weekend in quaint small-town America
Let me paint you a picture of the perfect fall weekend away. It's a gorgeous Midwestern day in northwest Illinois. You first think, "Wait, why am I in northwest Illinois?" Then you notice the sun is warming the bluffs of the Mississippi River and the leaves are just starting to change to vibrant reds and oranges. Wandering up and down Main Street in Galena, with all of its shops, restaurants and historic sites, you're enjoying its classic charm. It's like something out of a Hollywood lot for a movie set in quaint small-town America. With its perch along Historic Route 20 and 80% of its downtown buildings on the National Register of Historic Places, you know there's plenty to do. —Megan Bannister
Indiana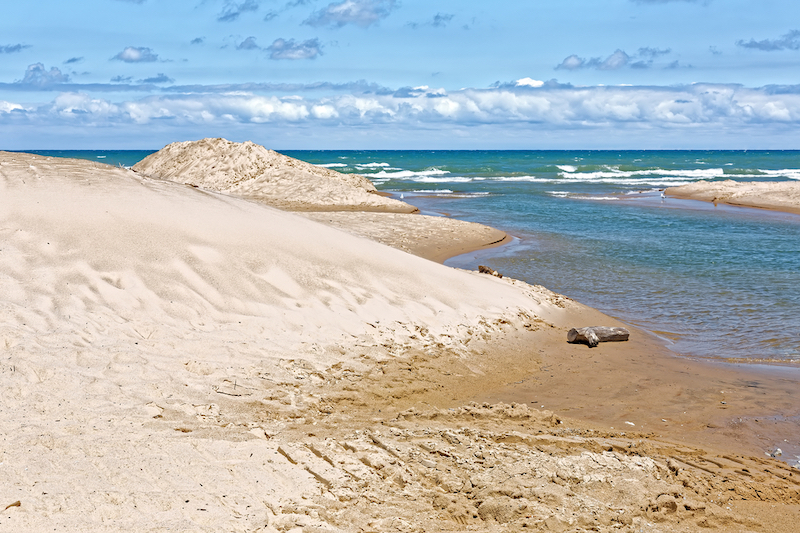 Trek through desert sand dunes
Indiana — not a state known for its stunning scenery. That is, except for one of America's newest National Parks set along 15 miles of Lake Michigan shoreline in the Hoosier State. Indiana Dunes boasts some of the best beaches in the Midwest, but the remote sands are only the beginning of what makes this place so special. Venture off the water and you're in the middle of the Sahara-like landscape, traversing 4,700-year-old sand dunes. The lake breeze makes them far more comfortable to hike than actual desert, and you can even camp inside for a full park immersion.
Iowa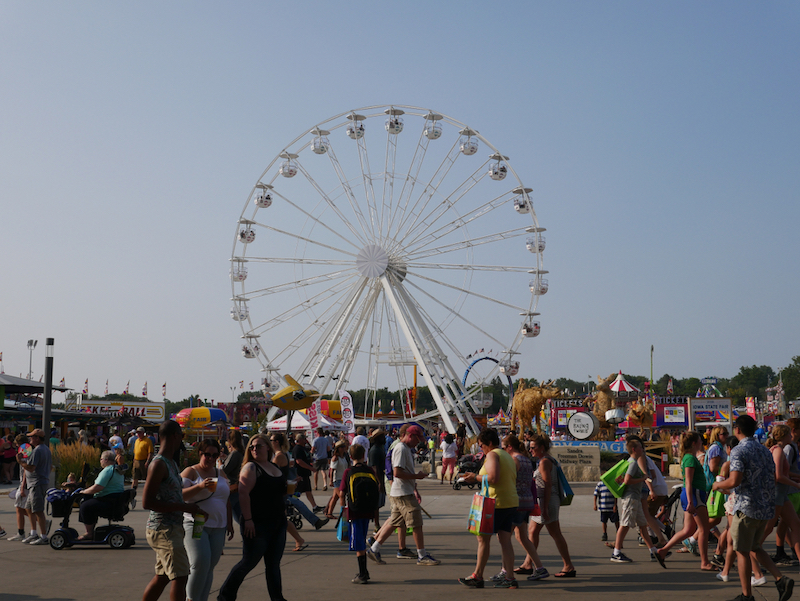 Try all the food at the Iowa State Fair
Midwestern state fairs are annual highlights in much of the country's midsection, showcases of agriculture and deep-fried everything interspersed with midway rides and live music. Iowa's is arguably the most famous, spanning 14 glorious August days in Des Moines. This year's culinary newcomers include a chicken sandwich on a donut, a potato stuffed with brisket, a pork parfait with pulled pork and baked beans and an alligator corn dog. There's also nightly concerts which range from Brooks & Dunn to Demi Lovato. To make the most of your trip here, hit the rides before trying that pork parfait.
Kansas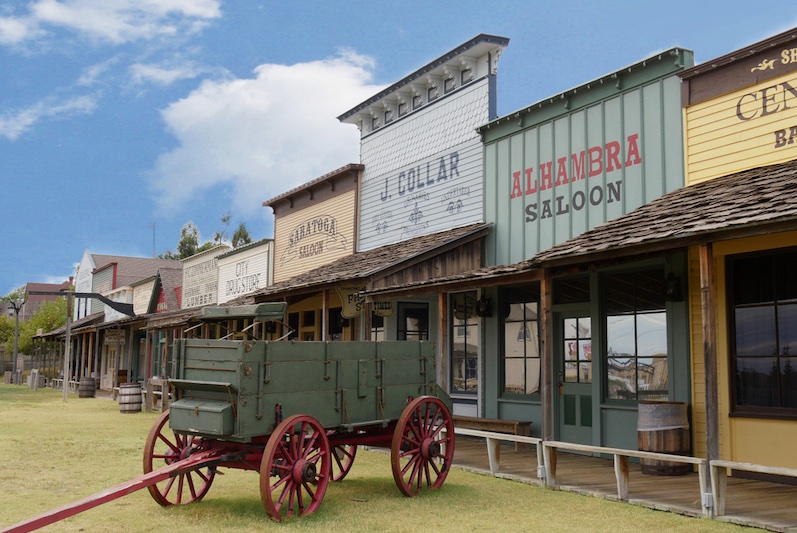 Get the heck into Dodge
The Wild West lives on in infamous Dodge City, Kansas, a onetime frontier outpost that's been preserved to give a flavor of the tumbleweed days. Dodge City is an operative, modern city, but the cool stuff is all in Boot Hill, the recreated saloon town that still hosts daily "gunfights." It's a little bit hokey, sure, but spending an afternoon drinking at the Long Branch Saloon or tasting whiskey at the Boot Hill Distillery lets you feel like an old-timey cowboy for an afternoon. You can also attend a live rodeo, take selfies with Wild West legends at the gunfighters museum or just kick back with a few beers at Dodge City Brewing.
Kentucky
Play the ponies at Churchill Downs or Keeneland
Yes, the Bourbon Trail is a stunningly historic drive through bluegrass country where you'll taste some of the best whiskey in the world. But can you hit a trifecta sloshing down brown liquor? No, you cannot. You can, however, on any given afternoon at one of the two most historic horse tracks in America. Horse racing in Kentucky is like barbecue in Texas — the people here eat, sleep and breathe it. Nowhere will you find more passionate and knowledgeable horse players than at Louisville's Churchill Downs or Keeneland in Lexington. The Kentucky Derby is fun, but it's amateur hour. To get the full history and feel of the sport, go to these race tracks on a non-derby day when the real horse heads go. Much of the grandeur and pageantry is still there, and, even if you don't win, it's easily the most entertaining way to gamble.
Louisiana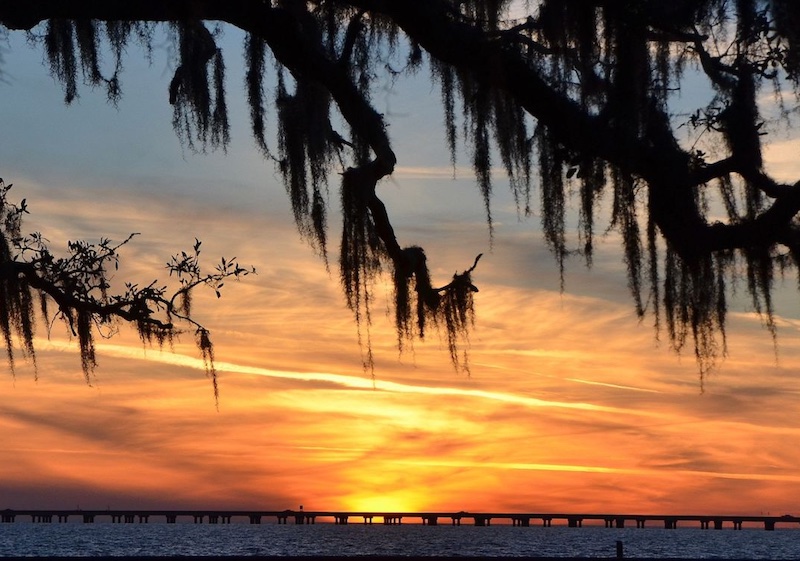 Spend a weekend roadtripping the Northshore
New Orleans is a popular getaway for many of us, but where do the locals go when they want to escape? For two centuries, it's been to the other side of Lake Pontchartrain, the 630-square-mile body of water whose southern and eastern edges run along the top of New Orleans before eventually entering the Atlantic Ocean. It's where you'll find smaller towns and state parks that have the history, delicious restaurants and Spanish moss-draped oaks we love in New Orleans but with a more laid-back atmosphere. See the best of the Northshore by road tripping from the Big Easy. Start your trip by crossing the causeway over the lake. Or, if long stretches of uninterrupted road above water gives you anxiety, you can drive the long way around the waterway on Interstate 10. —Caroline Eubanks
Maine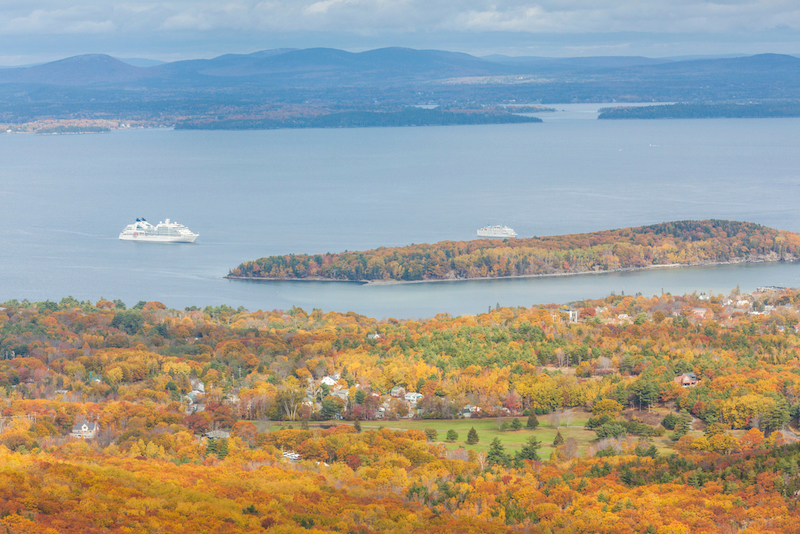 See America's first daylight from the top of Cadillac Mountain
If you want to be exact, the stunning vistas from atop this 1,532-foot mountain inside Acadia National Park are only the first sunrise in the contiguous United States from about mid-October to March. Nevertheless, the early morning hike and view out over Frenchman Bay and the islands of coastal Maine make hiking this peak before dawn one of the truly iconic American experiences. The summer offers far better hiking weather, even if there's a spot near the Canadian border that gets the sunrise first. You'll still see daylight long before everyone else in the country, and have the rest of the day to explore the park's signature carriage trails and rocky coastline.
Maryland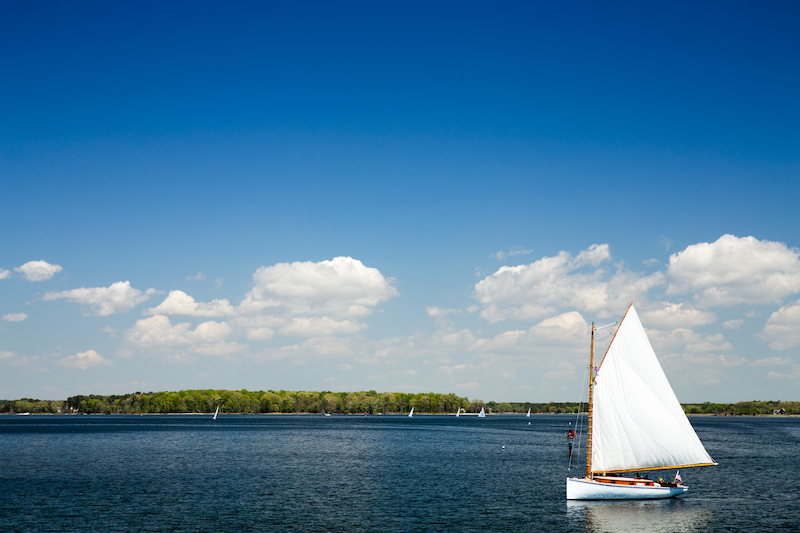 Sail the Chesapeake Bay
You don't need to be a seasoned yachtsman to appreciate taking a boat out of Annapolis, the recreational sailing capital of the world. Grab a guide or take a few lessons and let the winds guide you over to the Eastern Shore, where towns like Easton, Oxford and St. Michaels offer a distinctly Southern flavor in a northern state. You might even spot the famous Inn at Perry Cabin, where "Wedding Crashers" was filmed, or catch a glimpse of the U.S. Naval Academy. Whatever you do, make sure you pack some crab cakes along, and top them with generous amounts of Old Bay.
Massachusetts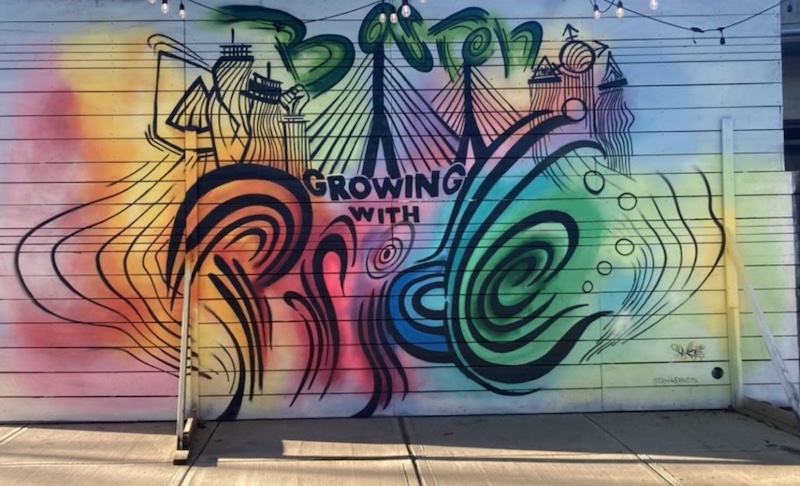 See Boston through its street art
Boston usually conjures images of college campuses in the fall, revolutionary scenes from the country's earliest history or more modern moments from that famous baseball park. It also has a history as a beacon for the arts, but lesser known is its rough and tumble graffiti past. More recently, Boston has come into its own as a global mural destination. Visitors can find great fine-art galleries concentrated in Boston's South End neighborhood, but the city's public art scene requires an entire metro-wide adventure. —Vittoria Benzine
Michigan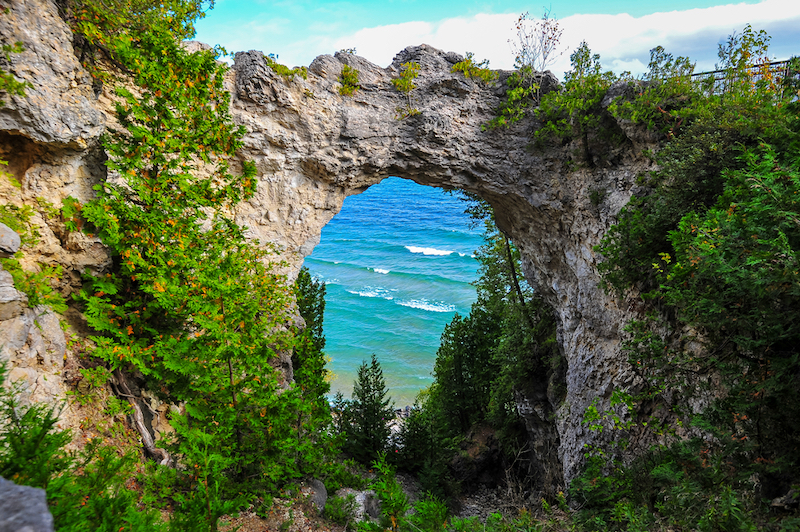 Get lost on a Great Lake island
The Upper Peninsula and northern part of Michigan's mitten may have America's best untamed wilderness outside Alaska. However, the stars of Michagan's scenic show are the islands that sit inside the Great Lakes. North and South Manitou are probably the best known, where you can snorkel around well-preserved shipwrecks and tour the lighthouse made famous in "The Legend of Sleeping Bear." There's also Isle Royale National Park, one of the least-visited parks in the system. Take a ferry out to see its timber wolves and moose. Those looking for a little more luxury can step back in time at the Grand Hotel in Mackinac Island, where no cars are allowed and horse-drawn carriages still rule the streets.
Minnesota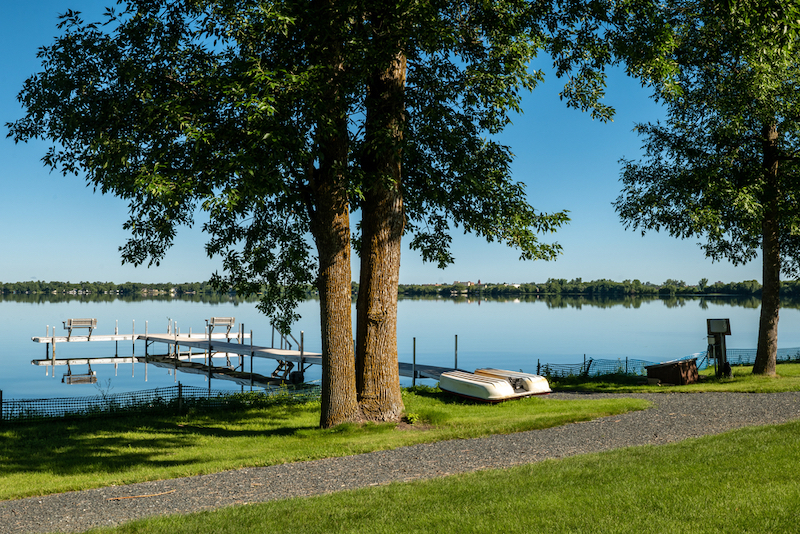 Paddle the headwaters of the Mississippi River
It's hard to believe that the mighty Mississippi River, America's east/west divider and main industrial waterway, starts in a calm little lake and estuary about 200 miles north of Minneapolis. The Mississippi headwaters sit in Itasca State Park, home to Lake Itasca. You can easily rent a kayak and traverse the lake, watching out for bald eagles as you paddle to a log marking the river's headwaters. If you're not down for getting in the water, you can also take a short bike trail to the beginning of the Mississippi, or hike around the park's 28 miles of trails.
Mississippi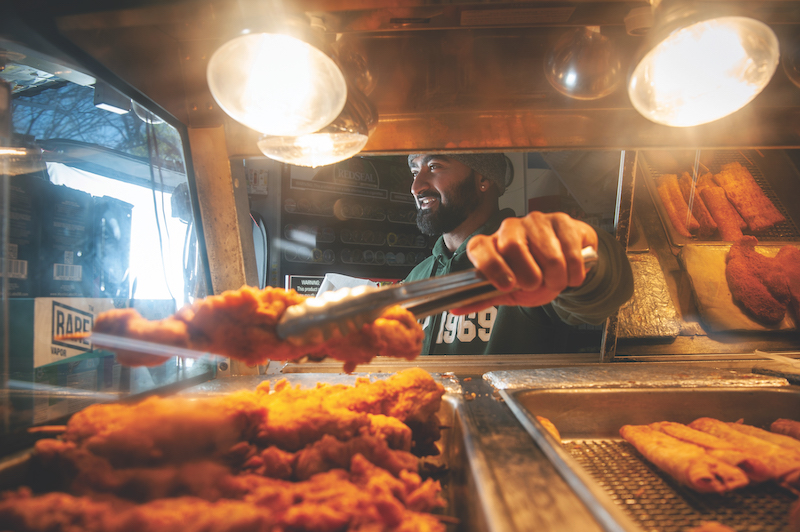 Eat the best meal of your life in a gas station
If you roll up to a Mississippi gas station and find more people inside eating than outside pumping gas, you should probably stop and order one of whatever they're having. The state does gas station gastronomy better than any in America, whether you're trying fried chicken on a stick from the 4 Corners Chevron in Oxford or smoked ribs from Market Café at the Fleetway in Gluckstadt. The best barbecue in the state is at Hog Heaven, conveniently located at a Chevron in Flowood. Their rib sandwiches draw crowds from many miles away. Not much of it is anything we'd describe as "healthy," but if you want to put yourself in the Magnolia State state of mind, that's kinda the idea.
Missouri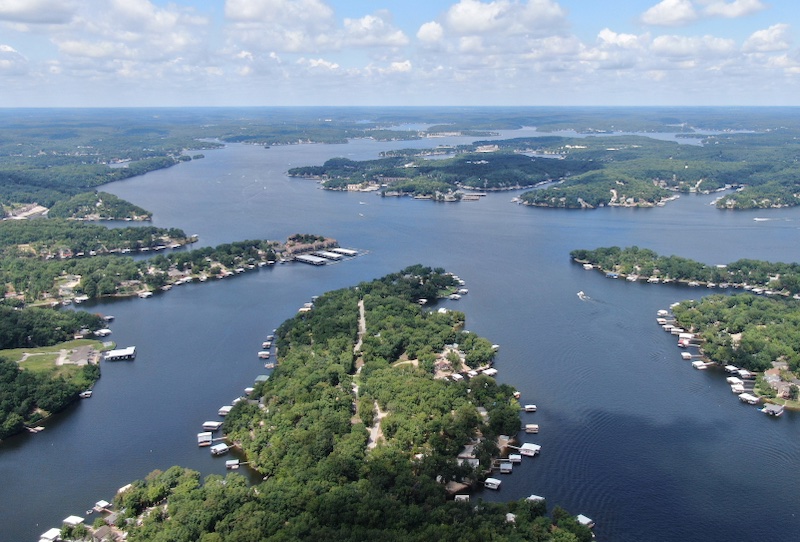 Party on Lake of the Ozarks
Those in the Midwest know the wildest boat parties in America aren't off the coast of Nantucket or on a sandbar in Florida. They're along Lake of the Ozarks in Missouri, where summers at Party Cove are like spring break, minus the rules. Revelers ranging from college kids to parents escaping their kids tie up here for weekend-long ragers. Floaties fill the water and people walk across boats from party to party. The human scenery is almost as great as the natural surroundings, and as long as you can keep up you'll have a trip that makes Vegas look tame.
Montana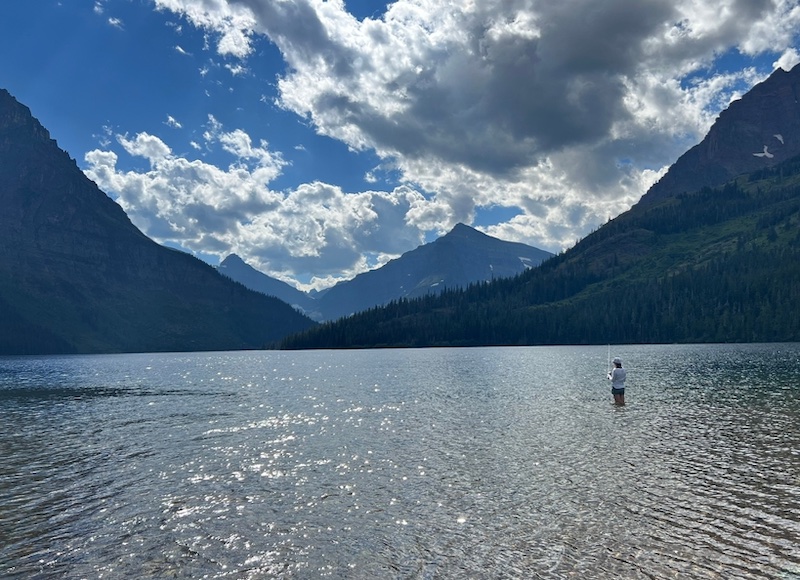 Fly fish under Big Sky
Montana isn't just spewing hyperbole when it calls itself Big Sky Country. Spend a day outside and you'll see how the landscape just looks larger here. It's especially evident when casting a line from the middle of the Yellowstone River, the longest undammed river in the country that runs through the mountains outside its namesake national park. It's far from the only spot ideal for fly fishing in the state. You're almost guaranteed to catch something in the trout-packed Missouri River, or the wild and beautiful Madison. Even if your hook comes up empty every time, spending a day breathing the fresh mountain air and gazing at the towering surroundings is quintessentially Montana.
Nebraska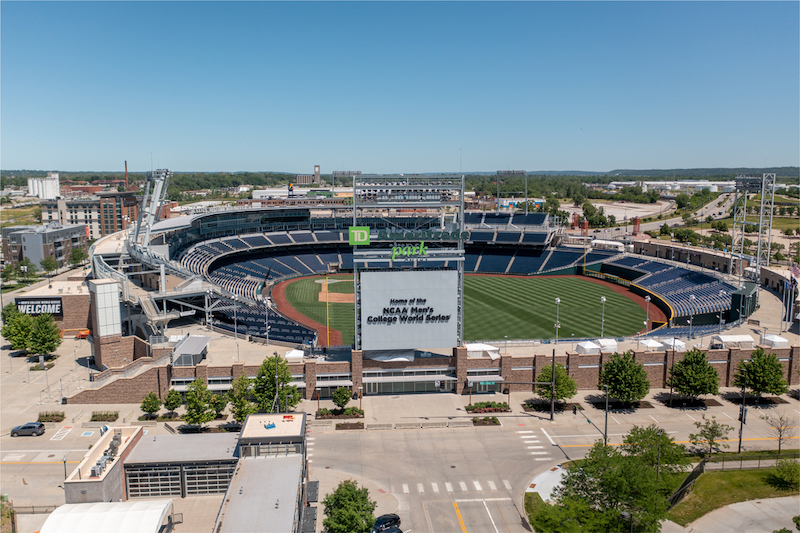 Cheer on the College World Series
Omaha comes alive for two weeks during the College World Series. It's a little like the Olympics of American universities, as fans from eight baseball teams fill the city's bars, restaurants and hotels early each summer. Though the scene in and around Charles Schwab Field Omaha has gotten bigger and more corporate over the years, it still maintains an aura of amateur innocence. The small confines of the park host teams that still play for the joy of winning. Sure, you'll see some future Major Leaguers, but, for lovers of pure, unadulterated baseball, the CWS combines passion with high stakes unlike anything in the sport.
Nevada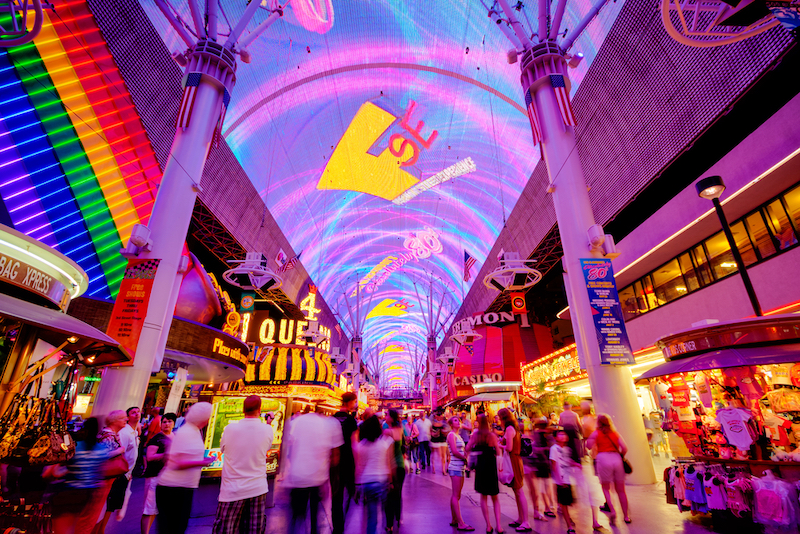 Explore the sensory overload of Fremont Street
The Fremont Street Experience may not have the towering fountains of the Bellagio, but what it lacks in water shows, it makes up for in a kaleidoscope of fluorescent colors. Less than seven miles from the Strip in downtown Las Vegas, the Fremont Street Experience is appropriately called the "Glitter Gulch" due to its large number of vibrant neon signs. Check out brightly lit vintage casinos like the Golden Nugget, Fremont Hotel and Circa Resort before walking under the swooping LED canopy to watch the Viva Vision Light Show. The five-block stretch also throws nightly concerts and has the infamous SlotZilla zipline for daredevils searching for an extra dose of color. —Hilary Harty
New Hampshire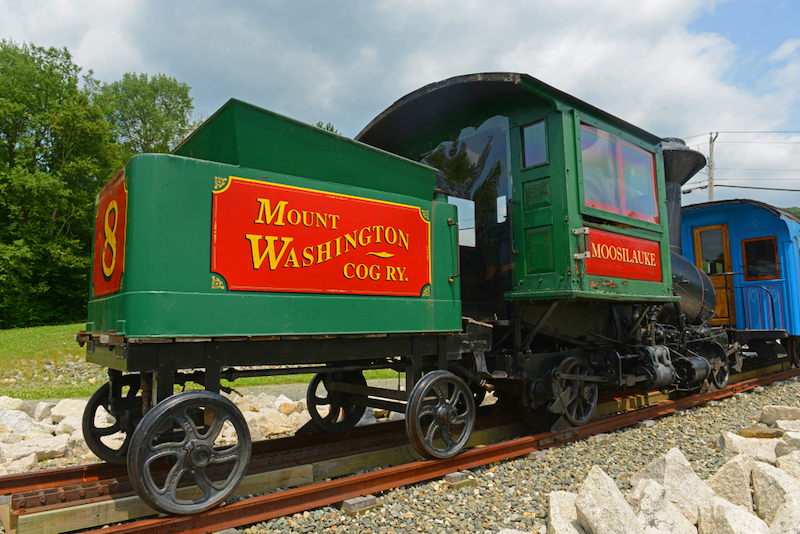 Ride the Mt. Washington Cog Railway
Venturing to the "worst weather in the world" doesn't require a 12-day voyage to Antarctica.You need only to take a short trip on America's first mountain-climbing cog railway, to the top of Mt. Washington in New Hampshire's White Mountains. The summit isn't usually -34 degrees, like the day it ranked as the second-coldest place on Earth. Nor does it typically see 231 mph wind gusts, as it did when scientists recorded the then-highest winds ever there. Most of the time, it offers a panoramic view out over the mountains, which gets better and better as this little two-car cog climbs upward for 45 minutes. The view is especially spectacular in the fall, as you chug through changing colors on the way to the top. The whole trip lasts three hours, leaving you 90 minutes at the peak.
New Jersey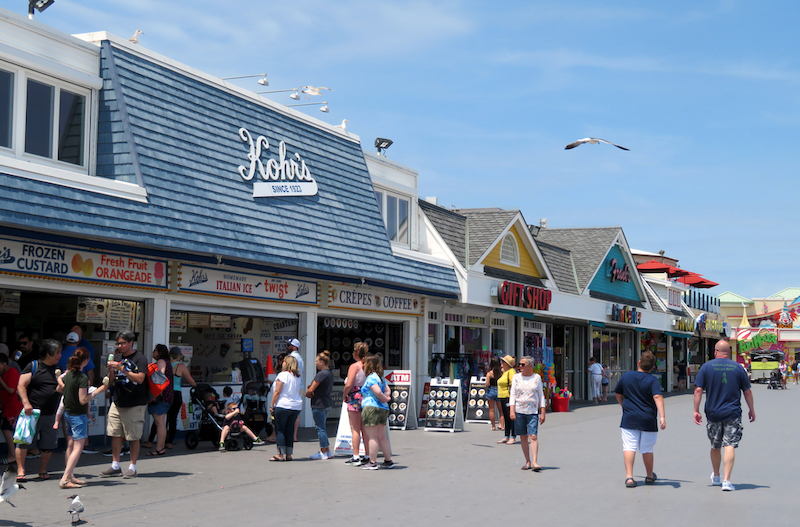 Spend a weekend at the Jersey Shore
Snookie and the gang gave the glorious Jersey Shore a bad rap. Sure, if you want to GTL and fist-pump your way through a summer share, there's always Seaside Heights. But the Shore offers far more than meathead mayhem. There's the classic summer boardwalk experience in Point Pleasant and the upscale family vibe in Manalapan. You can still catch live music at the legendary Stone Pony in Asbury Park, where the last decade has seen a serious upgrade to the beachfront. The old Victorian homes in Cape May always make for a nice summer walk, too. The point is: Don't judge the Jersey Shore by what you see on reality TV. You — yes, even you — can have a great time here.
New Mexico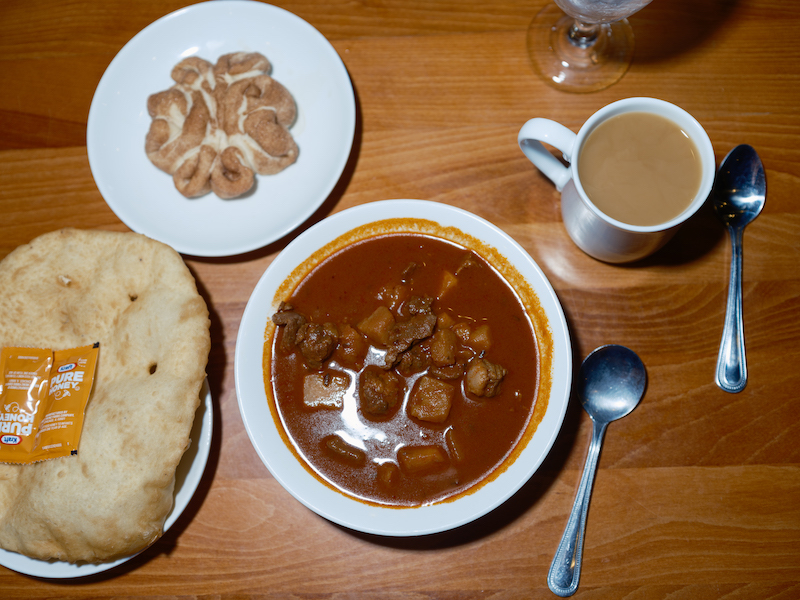 Dive into the traditions of Pueblo Cuisine
The real story of America's cuisine is a tapestry of deeply rooted traditions that have grown together over time, onionlike, into a multilayered whole. Among the oldest of these are the foodways of the 19 culturally and linguistically distinct Pueblos in the heart of present-day New Mexico. Each Pueblo's traditions are subtly different, but all combine a reverence for and reliance on the land with simple foundational ingredients, including varieties of milled corn, chile peppers, pillowy breads baked in adobe ovens, foraged roots and sometimes mushrooms, herbs and berries. This cuisine has, of course, heavily inflected what has become known as New Mexican food, though it is more clearly a hybrid, shaped in equally powerful ways by Iberian, Mexican and broader U.S. traditions. Pueblo cuisine, on the other hand, is earthy, elemental and resolutely tied to the land from which it comes. Dive into the deep traditions of Pueblo cuisine here. —Tag Christof
New York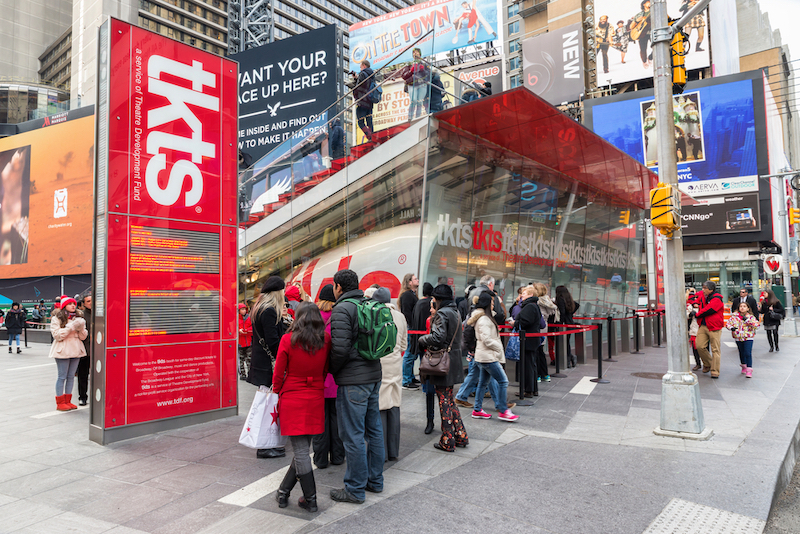 Wait for half-priced Broadway tickets in Times Square
New York may have more signature experiences than any state in America. But let's be honest: The Canadian side of Niagara Falls is the better one, and the Baseball Hall of Fame is, well, niche. Broadway, however, is beloved by almost everyone and home to the greatest musical theater district in the world. You have to catch at least one show here while in the city. To add an extra element of New York, wait in line at the TKTS discount ticket booth in Times Square, where you'll be treated to all the sights, smells and street performers that make the area famous. Even better, snack on a pushcart pretzel or slice of pizza while you wait.
North Carolina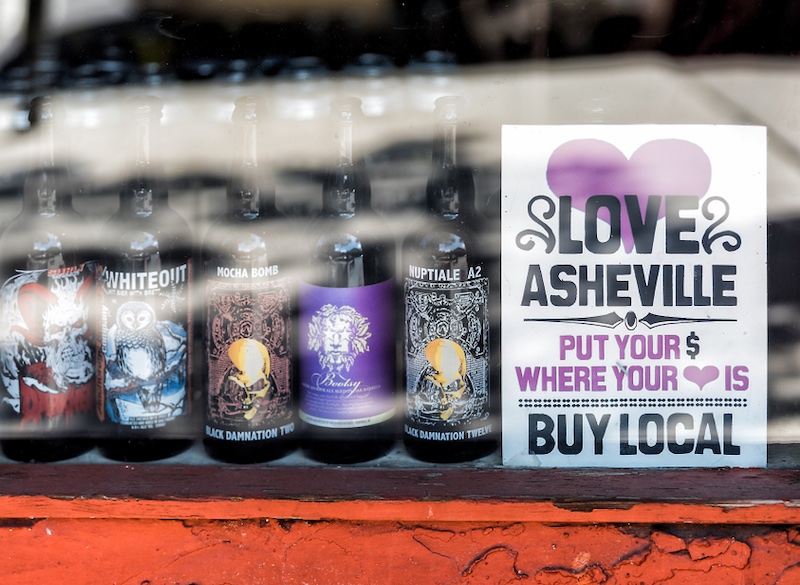 Beer your way around Asheville
The little mountain town of Asheville has transformed itself into an East Coast outpost of Colorado over the past decade or so. While the hiking and mountain biking here are first rate, you won't find another city with beer on this level. Asheville is a beer lover's paradise with the second most breweries per capita of any city in America. You can start in the Disneyland for drinkers at Sierra Nevada, then move inward to other landmarks like Wicked Weed and Archetype. New Belgium has a spot in Asheville too, but if you want something a little more intimate, catch a live show at Orange Peel, then grab a pint at Bhramari out back.
North Dakota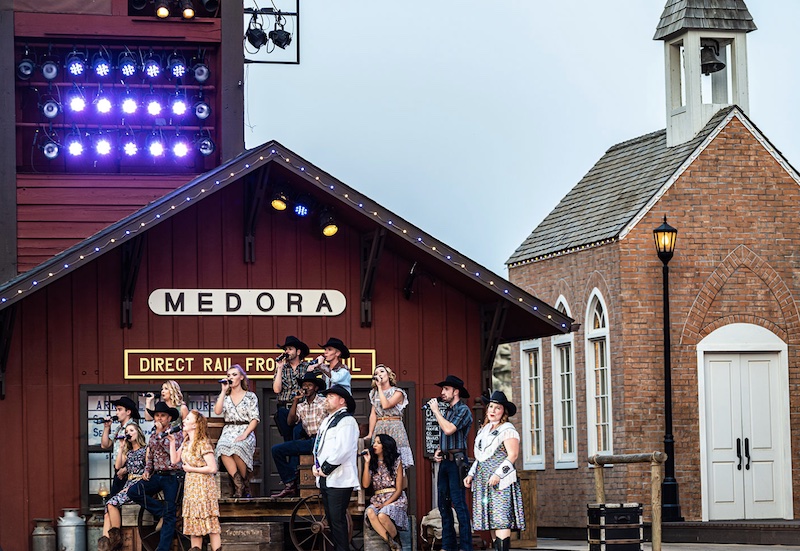 Eat steak fondue at the Medora Musical
Just outside Theodore Roosevelt National Park sits the little town of Medora, which most of the year is a Western-themed gateway to the park. But for a couple of months each summer, the town of 142 hosts the Medora Musical, a good old-fashioned star-spangled revue about the life of Teddy Roosevelt. It's set in the Burning Hills Amphitheater, a sort of Hollywood Bowl in the Badlands with panoramic views of the park behind the show's stage. Each night starts with a pre-show pitchfork steak fondue dinner where New York strips are dipped in vats of boiling oil. It's a classic North Dakota cookout.
Ohio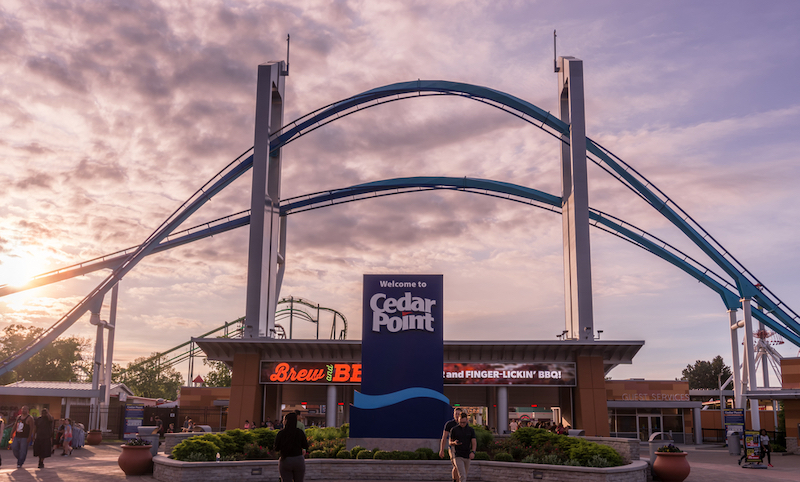 Ride every roller coaster at Cedar Point
Even the fiercest critics of the Buckeye State (a.k.a. anyone from Michigan) will admit that Cedar Point is one of its most redeeming features. It's home to some of the most insane coasters in the world, from the G-force whip of Top Thrill Dragster to the death-defying drop of Millennium Force. If you don't get motion sickness, grab a fast pass and ride them all in the same day, finishing and ending with Steel Vengeance. That's the largest and fastest wood-steel hybrid coaster in the world whose speed, drops and inversions earned it the nickname Cell Phone Killer.
Oklahoma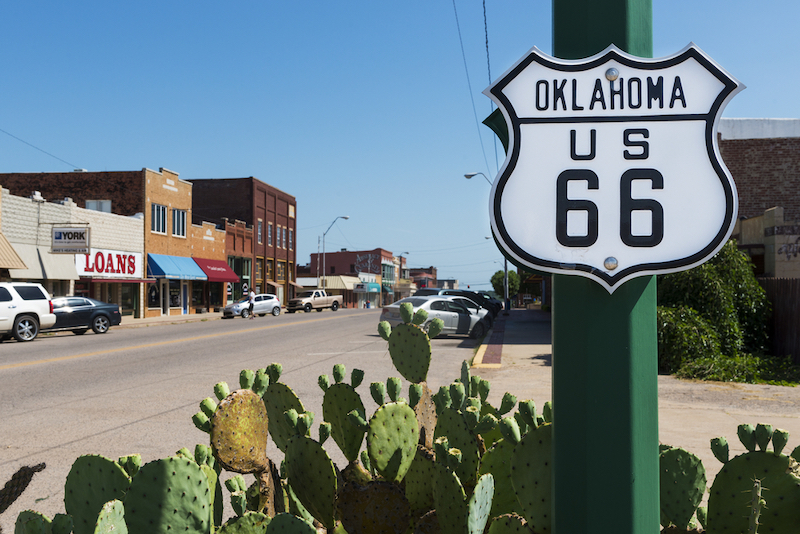 Take a ride on Route 66
The celebrated Great American Highway runs from Chicago to Los Angeles, but nowhere will you learn — and experience — more of it than in Oklahoma. It's home to not one but two Route 66 museums, the larger of which in Clinton features a classic car and a cabinet of curious Route 66 artifacts. You can also stop into Lucille's Service Station and Roadhouse, a restored roadside oasis of early America. The National Route 66 & Transportation Museum takes you through mocked-up roadside attractions from all the states along the highway, and ends with a very cool black-and-white drive-in movie theater. You'll also find roadside oddities aplenty, from a 66-foot soda bottle to an entire park of totem poles.
Oregon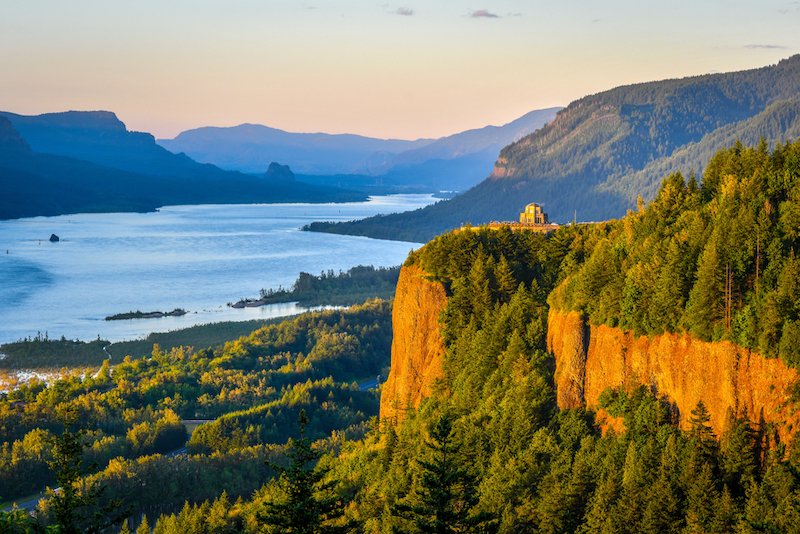 Wine taste your way through the Columbia River Gorge
Napa Valley might be America's most famous wine region. Yet for pure scenery alongside world-class wines, nothing tops the Columbia River Gorge. Roll east down I-84 out of Portland and you'll soon find yourself surrounded by green granite mountains flanking the deep blue river. Every few miles, pull off the road and into the expanse of rolling vineyards with views of the water. Stave and Stone is like a little slice of Mendoza with rows of grapes leading into the foothills of Mt. Hood. Further along, the Mt. Hood Winery looks almost carved out of an evergreen forest along the Columbia River. The best part of wine tasting here is that most of the names are fairly unknown, so you'll almost always find a pleasant surprise somewhere along the way.
Pennsylvania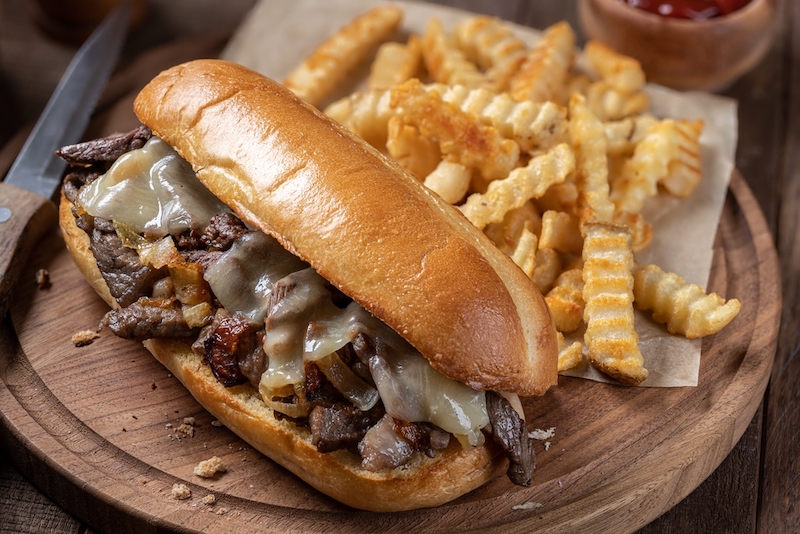 Order a cheesesteak, properly
Pull up to the window at a Philadelphia cheesesteak shop and politely ask, "May I please have a cheesesteak sandwich with provolone cheese and no onions," and you may get the same treatment as visiting fans at an Eagles game. Ordering at Pat's, Geno's, Jim's and Tony Luke's requires a very specific — and succinct — order, consisting of only two words Ask for a cheesesteak "wit" onions, or "without," and you'll be just fine. Though some places will require you to specify which kind of cheese first: provolone, American or Whiz. Consult the "helpful" guides on the wall, or suffer the wrath of a line of hungry Philadelphians.
Rhode Island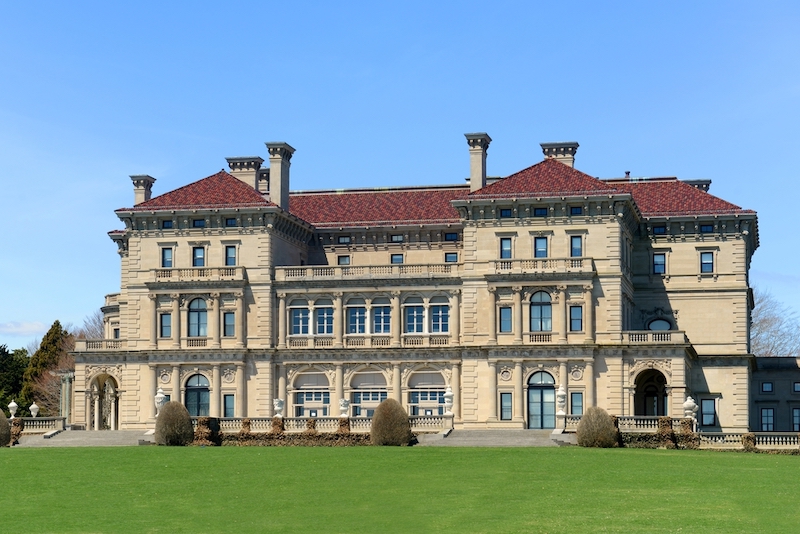 Tour the mansions of Newport
Before there was Palm Beach, there was Newport, the seaside summertime escape for the Gilded Age elite that's still home to some of the most impressive mansions in America. The Breakers, an opulent Italian Renaissance mansion built for Cornelius Vanderbilt, is the most jaw-dropping in both its residence and its grounds. Another must-hit is Rosecliff, a 1902 white baroque palace that's appeared in countless movies and is home to the annual Newport Flower Show. Even if you don't stop in for a tour, strolling down Bellevue Avenue is a testament to what American old money can create.
South Carolina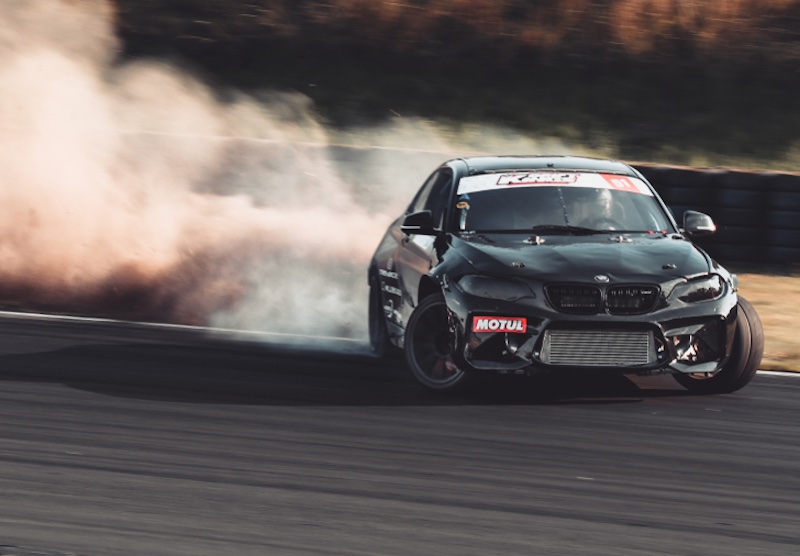 Rip around a racetrack in a new BMW
While BMW drivers are rarely ones to hold back on testing their car's limits, nothing compares to the levels you can reach on a performance racetrack. In Greer, owners can bring their BMWs to the Performance Driving School, and push the ultimate driving machine to its edge through obstacle courses, racing lessons and a full test track. If you don't have a beamer of your own, you can sign up for the school. They'll hand you the keys to a $100,000 car and let you see how fast you can go.
South Dakota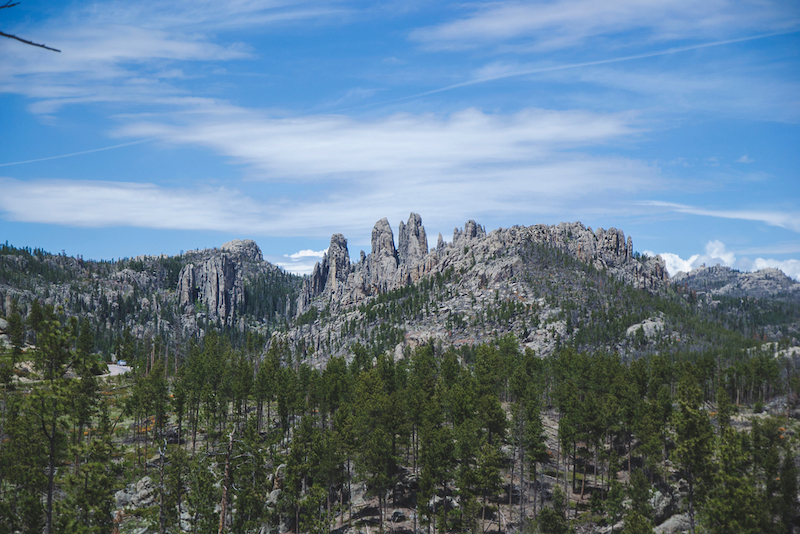 Ride a motorcycle through the Black Hills
Getting on a two-wheeler and rumbling through the winding paths of the Black Hills will bring you face-to-face with some of the most underrated scenery in America, from craggy colorful moonscapes to towering granite mountains. Start out in Rapid City and head toward Mt. Rushmore to get to Custer State Park. There, you'll find the Needles Highway, a road named after the narrow rock formations it runs through. Take a wildlife drive past herds of buffalo on Needles Highway, then continue to the grand red rock walls of Spearfish Canyon. Kick around the Old West wonderland of Deadwood for a while, then head east toward Badlands National Park. After the requisite stop at Wall Drug, wake up early and catch the sunrise over the park's moonlike landscape where color changes by the second.
Tennessee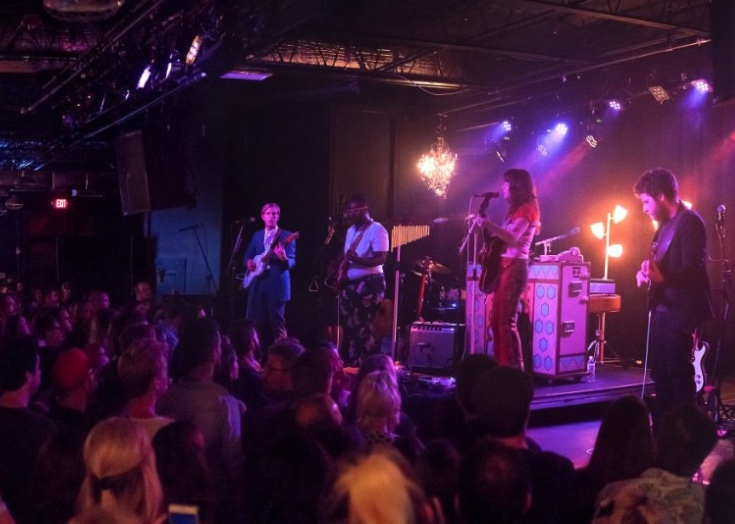 Discover the music stars of tomorrow
We're well aware that drinking around Broadway has become more about navigating screaming bachelorette parties than hearing any actual music. Even so, the crowds haven't changed the fact that you can walk into a deserted dive bar on a Monday in Nashville and hear someone who could make a pretty good run on "American Idol." You'll likely need to leave the neon canyons of Broadway to see the best of them, though. Spots like Basement East in Five Points and Jack White's Blue Room live off the strip for a reason. Nashville still has its creative soul if you know where to look, and finding it is really a special type of Tennessee thrill.
Texas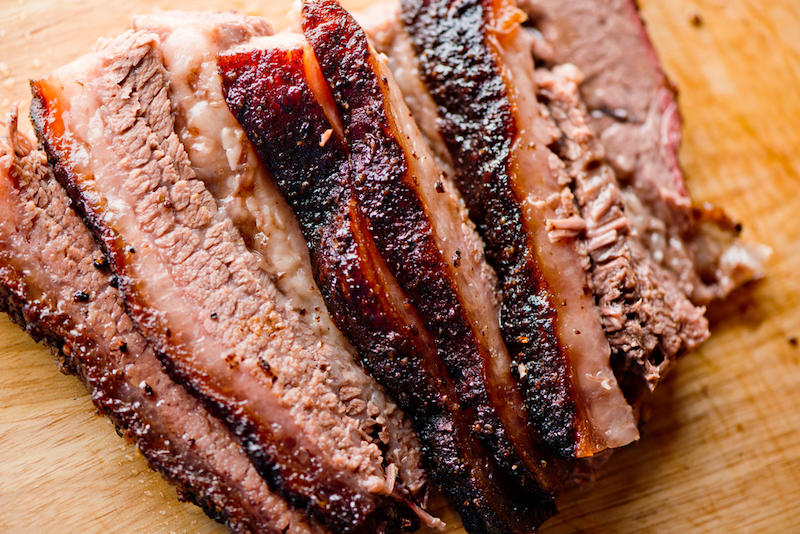 Stuff yourself with brisket
Brisket in Texas is on another level, so much so that lauding brisket in another state requires the disclaimer, "This is the best…outside of Texas." You don't need to waste your day waiting in line at Franklin BBQ to try it, either. Lockhart, less than an hour from Austin, has three legitimate contenders for Texas' best in Smitty's, Black's and Kreuz Market. Just down the road in Driftwood, the legendary Salt Lick BBQ has its own onsite winery for convenient meat pairings. Outside of San Antonio, Heavy's BBQ in Hondo does a mean brisket, too. No matter where you go in Texas, great brisket will meet you there.
Utah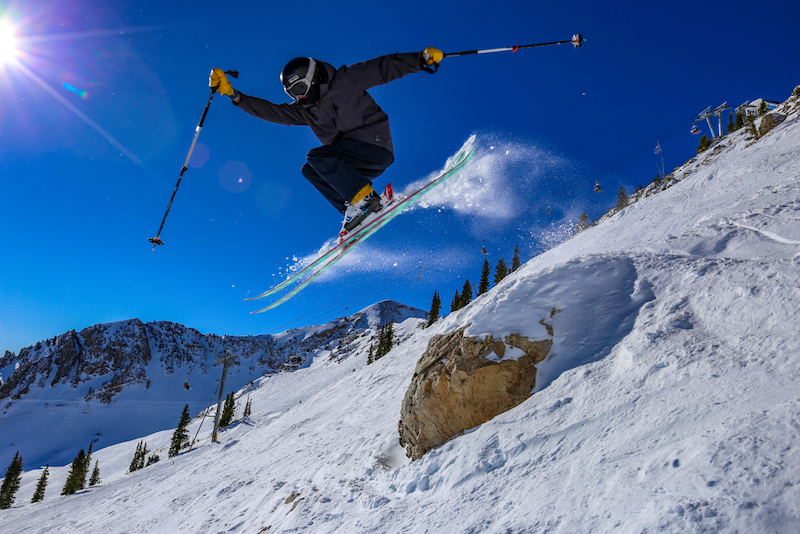 Ski the best snow on earth
Office workers in Salt Lake City often get the day off when the nearby mountains get a fresh dump of powder — that's how special Utah's soft white snow is. It's effectively like skiing on a bowl of confectioner's sugar with jaw-dropping views of the Wasatch Mountains. The best part about Utah, though, is that resorts like Snowbasin and Alta are less than half an hour from downtown SLC, meaning you don't need to fight traffic or shell out for a pricey ski town hotel to enjoy it. If you do feel like balling out, you can't go wrong with a couple of nights in Deer Valley or Park City.
Vermont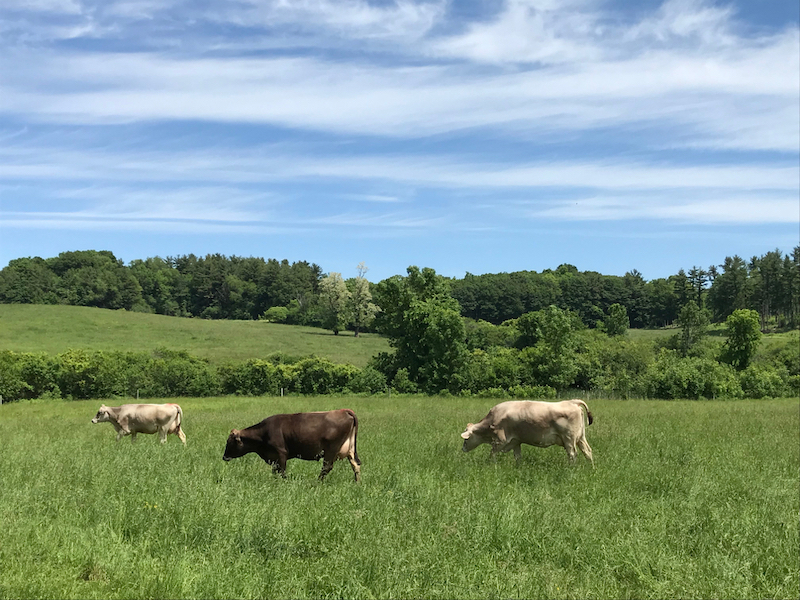 Eat cheese on a farm
Cheese tasting in Vermont can be a little like wine tasting in California, as Vermont cheddar has achieved a place of origin effect up there with German chocolate and Cuban cigars. The state's cheese trail brings you through pastoral farms nestled up against the green mountains for which the state is named. Some of the best allow you to get up close to the cheesemaking process. The Billings Farm & Museum in Woodstock lets you meet the cows who produce its cheese. Just outside Brattleboro, the Grafton Village Cheese's dairy sits just behind its tasting room, so you can see every step of cheesemaking, from udder to wine-paired plate.
Virginia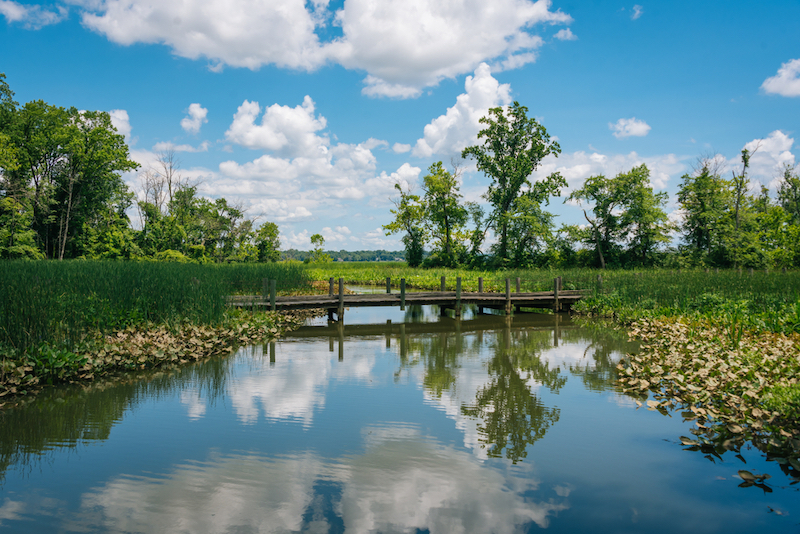 Cycle past national monuments
Not too many bike rides pack in more iconic sites than the Mount Vernon Trail, which starts at George Washington's famous estate and winds through 18 miles of American history. You'll pass through historic Alexandria, where Colonial-era architecture makes you feel like you're doing the ride on horseback. On your right side, you'll have unfettered views of the Potomac River and Washington, D.C., alongside which the Lincoln and Jefferson Memorials, Washington Monument and Kennedy Center all give the ride a distinctly American backdrop.
Washington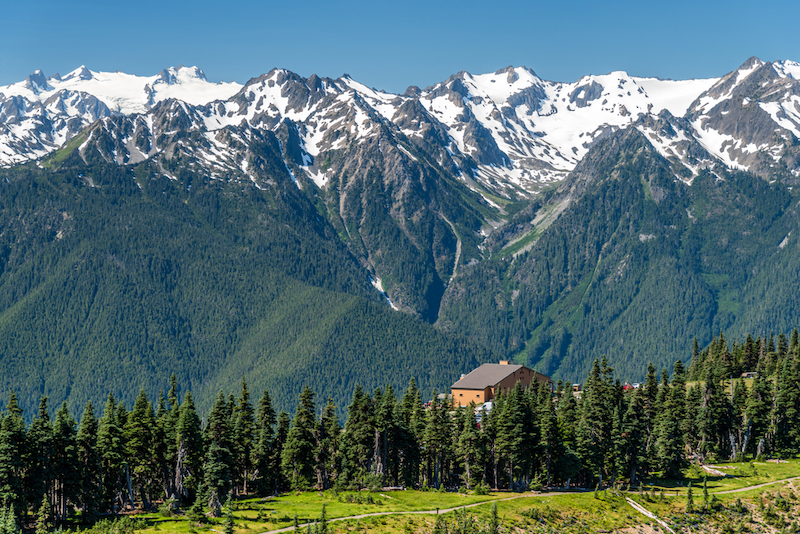 Trek through a temperate rainforest
Olympic National Park on Washington's Olympic Peninsula is a temperate rainforest where you can hike over soft, moss-covered paths under towering ferns and old-growth canopies. It's a little like stumbling into a chilly jungle, an eerie sensation that may be why the "Twilight" series was set in nearby Forks. Emerge from the rainforest and you'll land on beaches full of imposing rock formations like the split rock at Rialto Beach and pointing fingers at Ruby Beach. Many hikes also offer up-close views of the Olympic Mountains, which, on the odd sunny day, make for one of the prettiest photo ops in the country.
West Virginia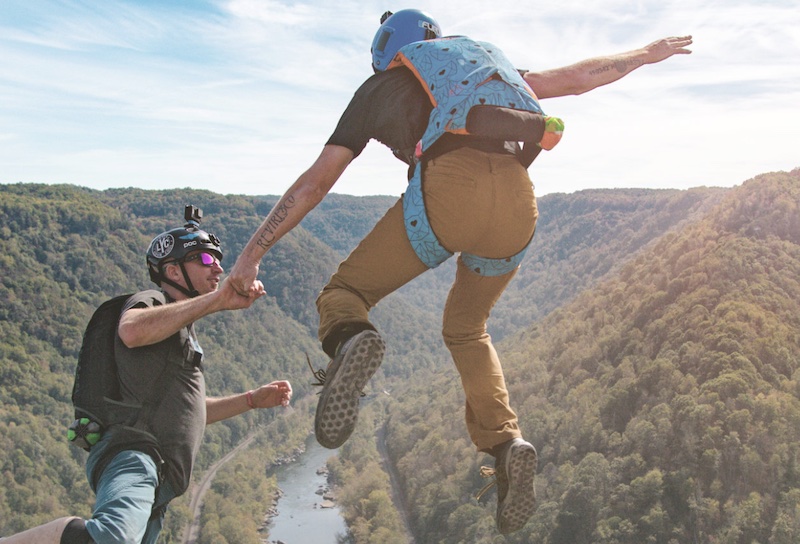 Watch the wonders of Bridge Day
The New River Gorge is America's newest National Park. And yet, for those who've spent time in West Virginia, the gorge's namesake bridge is a local landmark. The bridge is beloved not only because of its famous 876-foot steel arch, but also because every year it hosts Bridge Day, an annual West Virginia Holiday where adrenaline junkies from across the world travel to the New River Bridge and find new and creative ways to jump off of it. They bungee jump, base jump and do all sorts of other things your mom told you never to do. Thousands come out to cheer them on, both from rafts moored on the side of the river and the banks around. It's vicarious thrills at its finest, and the best way to experience the park without jumping off the bridge yourself.
Wisconsin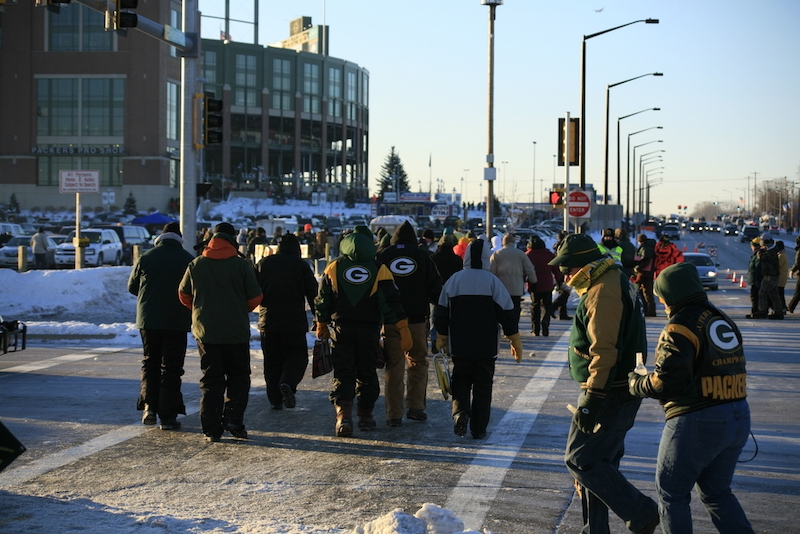 Freeze your ass off at Lambeau Field
Sports fans love to describe themselves as "diehards," but few tempt actual death quite like they do in Green Bay, where people brave hypothermic temperatures multiple times a year to cheer on the Packers. Not only do fans pack the stands at Lambeau Field, they show up in the parking lot at ungodly hours in inhuman temperatures to chug beer, grill meats and have a puzzlingly good time. Tailgating at Lambeau is as much an exercise in alcohol tolerance as it is in proper winter layering. Make it out for a game and the entire city will be there to welcome you with classic Midwestern hospitality, and probably a cheese hat.
Wyoming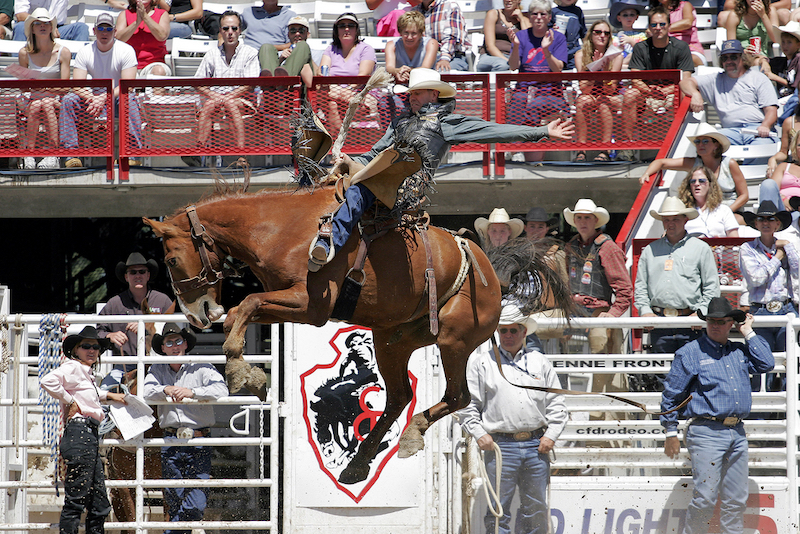 Unleash your inner cowboy during Frontier Days
OK, so maybe you moseyed into the local country-estern bar in a pair of jeans and a $400 cowboy hat to watch other people ride the mechanical bull. You want to see what cowboy culture is really all about? Head to Cheyenne for Frontier Days, nine days of rodeo excitement that will put you elbow to elbow with real bronco riders everywhere you go. City slickers are welcome too, as the annual fair, music fest and rodeo draws 600,000 people to Wyoming's capital. Wyoming is more than its natural park. It's a wonderful mountain culture that's out in full force the last week of July.