This story appears in Fifty Grande Magazine #3, the Road Trip issue.
The romantic ideal of an American road trip tends to be a western journey. Rent a van and drive through rising mountains, quirky small towns and wide open plains and you'll find a vacation somewhere between "True Stories," the Griswolds and Jack Kerouac. But, as a native East Coaster, I have to make the case for this side of the Mississippi. 
With diverse geography and rich history, North Carolina is a true gem of American road-tripping. Bookended by the Appalachians and the Atlantic, the state's stunning mountains, lakes, campgrounds and beaches are among the best in the country. Between the trails and the coast you'll find charming towns worthy of a pit stop or two. In addition to all the vibrant natural beauty between the mountains and the sea, you're visiting North Carolina for the exceptional local barbecue and plenty of delicious beer. All the makings of a classic American road trip.
Let us show you.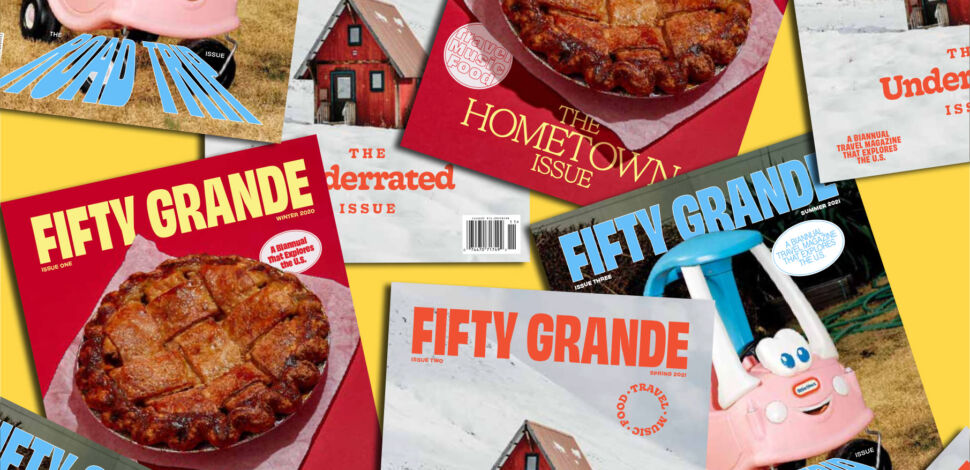 Here, we'll take you on the ultimate North Carolina road trip. Our trek runs the entire length of the state, starting in the Great Smoky Mountains, which border Tennessee to the west, and landing finally on the Carolina coast. For those adventurous backpackers or cyclists, there are trails that will bring you the 1,175 miles from the Great Smoky Mountains to the Outer Banks. Though we'd suggest taking the easy route — hop in your car and soak in the sights along the way.
Western North Carolina
Great Smoky Mountains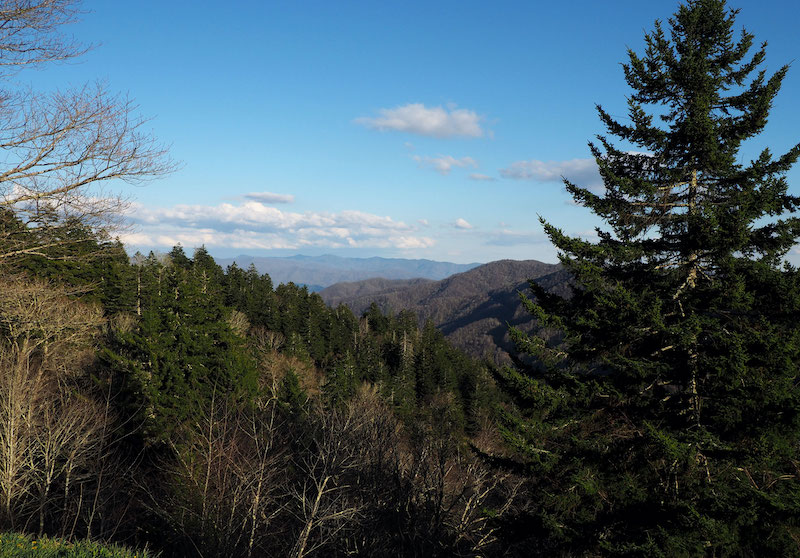 Just before sunset is the time to catch the most spectacular views in the Great Smoky Mountains National Park, which straddles the North Carolina-Tennessee border. The Great Smoky Mountains include 800 square miles of dense woods with narrow trails criss-crossing over quiet creek beds. Teeming with flora, the national park has been designated an International Biosphere Reserve with over 1,400 plant species. The Great Smokies are also home to diverse wildlife including bears, red foxes and otters. In fact, if you time your arrival right, you might catch some elk grazing near the entrance of the park.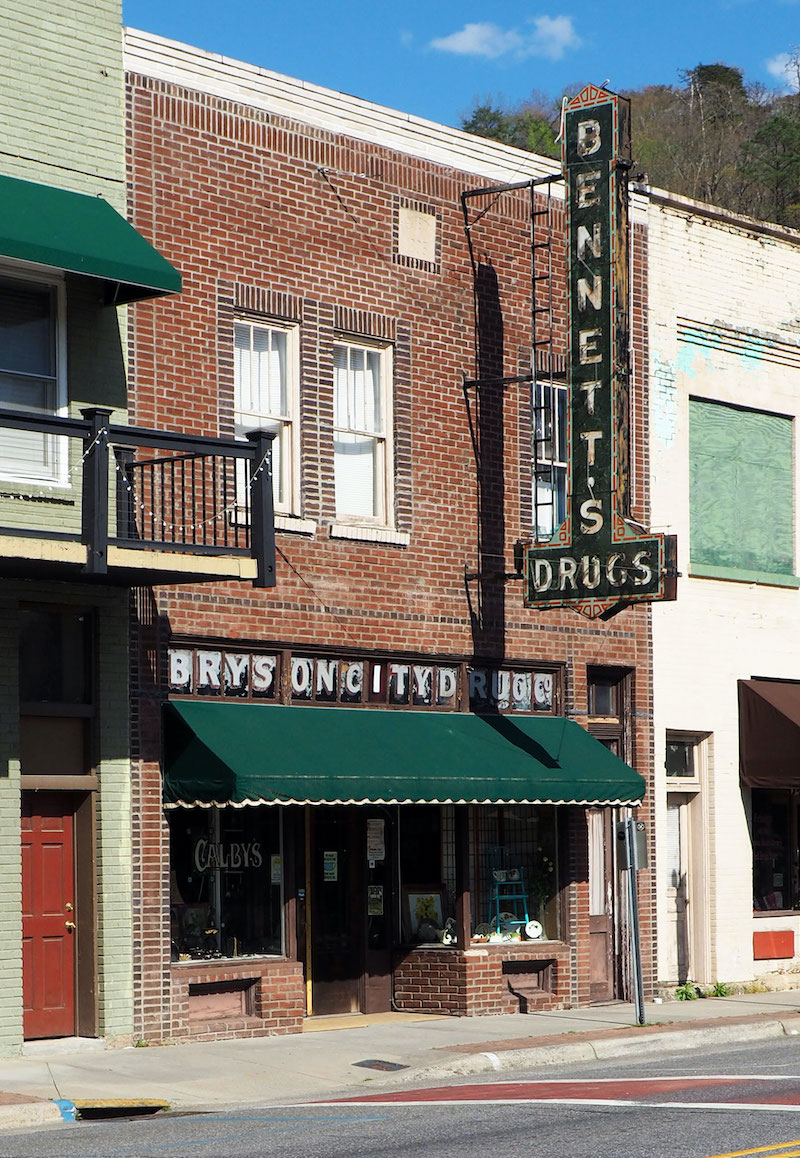 Nearby mountain town Bryson City is a hub for mountaineering motorcyclists with plenty of classic Americana, including the town's shuttered drug store.
Cherokee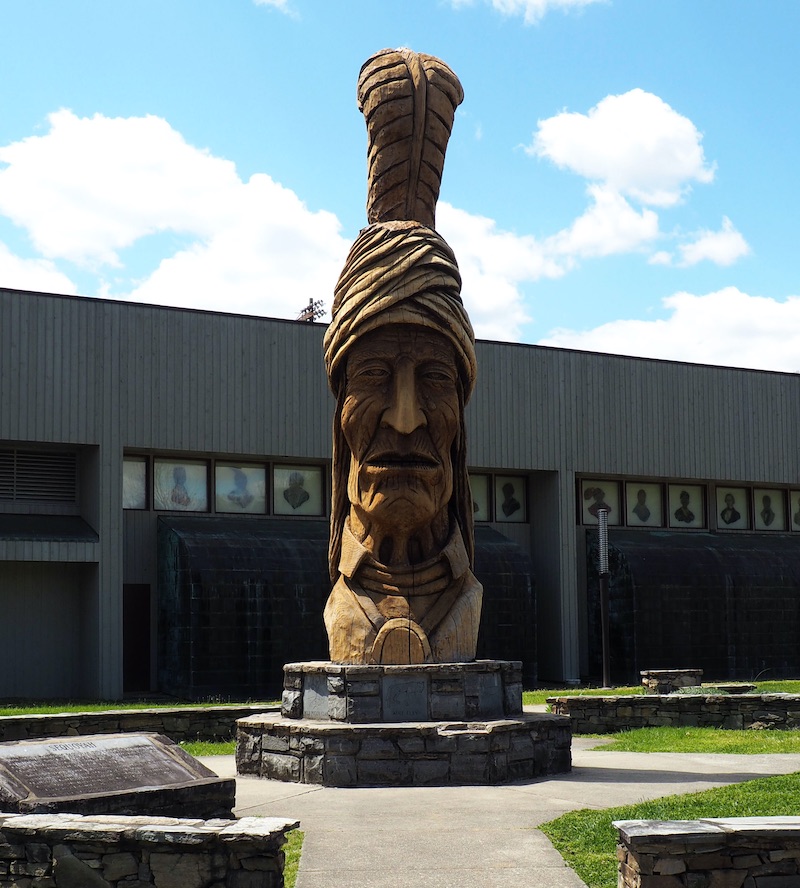 Cherokee is a town on the Cherokee Nation reservation home, right at the base of the Great Smokies. It's a blend of authentic Cherokee heritage, history and kitschy memorabilia. Just down the street from the Museum of the Cherokee Indian and the Qualla Arts & Crafts co-op are old-timey shops where folks can "pan for gold" and a year-round Santa Claus-themed amusement park and zoo. Still, Cherokee is a great destination for hikers who prefer the comfort of a motel or a hot meal at one of the town's many locally owned diners.
The Blue Ridge Parkway — a scenic, winding mountain highway that works its way east — connects Cherokee to Asheville, and then heads north to the Virginia border. The Parkway might not be the most direct way to get around the state, but it's the most scenic.
Asheville
For the uninitiated, just know that no ultimate North Carolina road trip could bypass Asheville. The city's acclaim as a beer mecca is well known at this point, but it is also nestled in the North Carolina mountains, making it an easy home base for nearby hiking and camping. When you visit, you'll want to see the historic Biltmore estate, the River Arts District, Buxton Hall Barbecue and, of course, the city's many breweries, including newer spots like DSSOLVR and Zillicoah as well as more established ones such as Burial and Hi-Wire Brewing.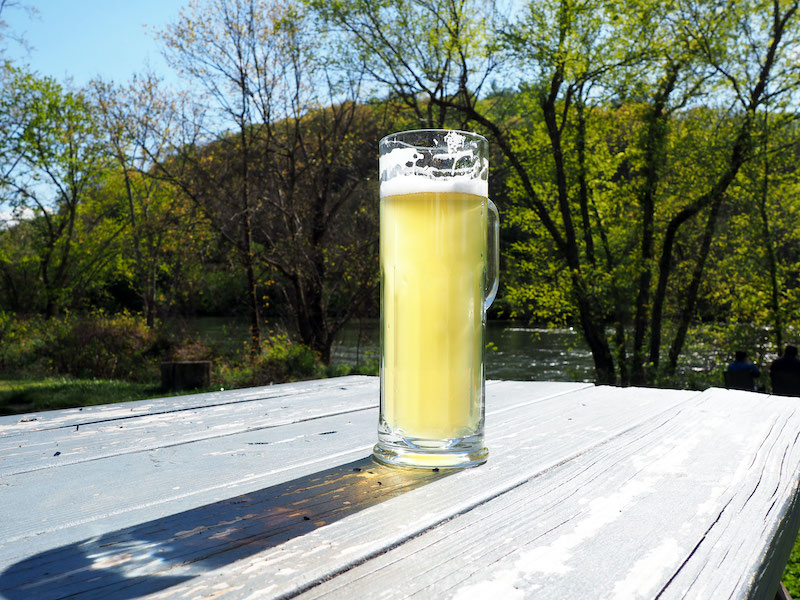 Zillicoah, one of Asheville's most exciting young breweries, offers extremely crispy lagers — ideal for cooling off after a long hike. Plus there's always a taco truck serving a variety of tacos, tortas and burritos parked behind the brewery alongside the river during business hours (Monday-Thursday: 2-10 p.m.; Friday, Saturday: 12-10 p.m.; Sunday: 12-8 p.m.) Zillicoah's specialty is in classic, simple styles.
Oakland Cottage is one of the city's many B&Bs, but this one is managed by two former chefs. This historic house is lovely, but the real reason to stay is for the spectacular breakfast, which might include freshly baked muffins or pastries, seasonal fruit and eggs provided by the hens roaming in the backyard.
Mount Mitchell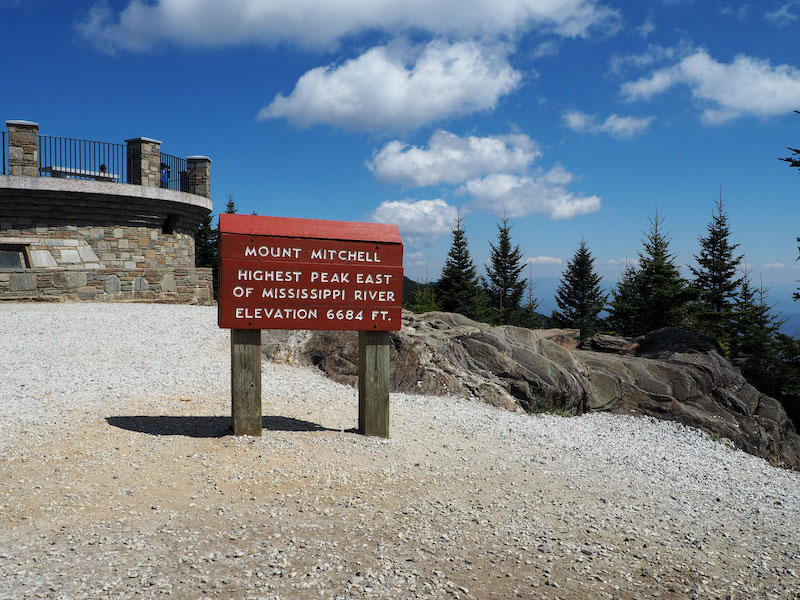 Ask the locals and they'll tell you that Mount Mitchell is a tourist trap, but it is the tallest peak east of the Mississippi. It's named for Elijah Mitchell, a science professor who died in an attempt to prove that the peak was in fact the tallest in the state. You're able to drive up the mountain to the base of the peak, where there's a parking lot. A quick hike on a paved trail brings you to a stunning 360-degree vista.
Lake James & Fonta Flora Brewery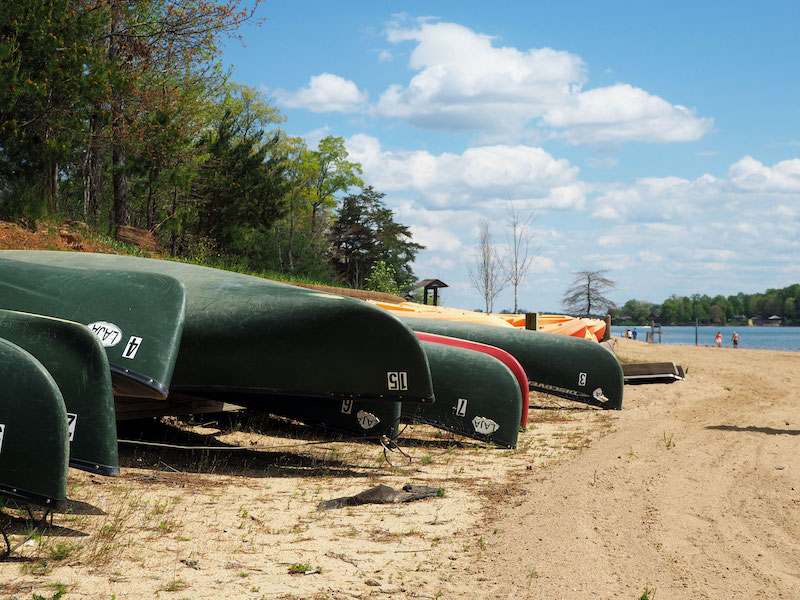 Continuing norteasteast, take a slight detour to Lake James State Park, located in Nebo, N.. The lake is a popular summertime destination for fishing, canoeing and swimming but sports stunning views year-round.
A short drive down the road from Lake James State Park is one of North Carolina's best breweries: Fonta Flora Brewery. Their Whippoorwill Farm location in Nebo makes for a scenic late lunch stop while you enjoy one of their many farmhouse ales, refreshing lagers or hop-forward beers. Snag a six-pack of their in-house sparkling water. Made using well-water and flavored with local fruit, it's a serious upgrade from grocery store seltzer.
Grandfather Mountain State Park
Hopping back on the Blue Ridge Parkway, wind your way north to Grandfather Mountain State Park for another night of backcountry camping. As you continue northeast, the parkway narrows and the turns become tighter — true mountain driving!
Grandfather Mountain State Park is actually one of the state's newest parks. It covers nearly 2,500 acres with a peak elevation of 6,000 ft. While the views might not be as impressive as in the Great Smokies, the trails and campsites are extremely well-kept, and the creekside camping is pretty darn serene.
Blowing Rock
Blowing Rock is a small mountain town near Grandfather Mountain State Park and a frequent pit stop for hikers and campers. Legends and ghost stories abound, but the strangest phenomenon of Blowing Rock is in fact the town's namesake. Nearby is an unusual rock formation jutting out over 1,500 feet above Johns River Gorge. Wind rushing through the gorge will blow vertically, which prompted the local legend that snow falls upside down.
If you're in the mood for a mountain retreat, the town boasts a few spas and resorts for unparalleled relaxation. Plus, the town's pubs and bars make for a great meal before trekking through the state park.
Chapel Hill, Durham and Raleigh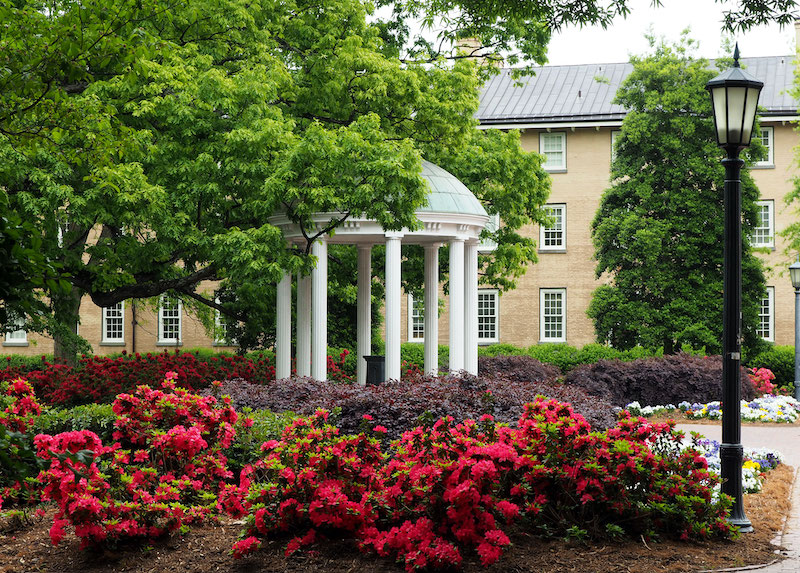 North Carolina's Triangle area (Chapel Hill, Durham and Raleigh) is a must-see hub before continuing on to the coast. You'll find plenty of college-town charm in Chapel Hill and great food and drink options in Durham and Raleigh. We'd recommend spots like Garland, Poole's, Trophy Brewing, Lantern, M Sushi and Saltbox, among others. Southern cities like Durham and Raleigh are rapidly changing, but you can still find the historic brick tobacco buildings scattered throughout Durham's neighborhoods.
Eastern half of N.C.
Once you've conquered the western half, your ultimate North Carolina road trip will take you to the eastern side, which will feel like a completely different state. Out west, you drove through narrow mountain passes, soaked in Smoky vistas and camped beneath starry skies. Between the Triangle and the coast is a vast flat expanse. But you're just as likely to stumble across charming roadside stands on your way to the beach.
The Outer Banks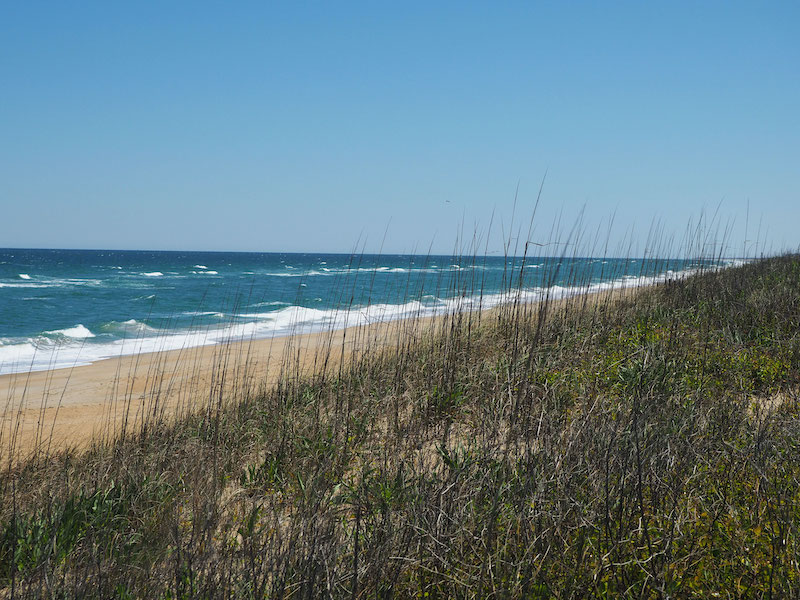 Continue east, and you'll eventually make it to the Outer Banks, a long stretch of barrier islands off the coast of North Carolina. OBX, as it's commonly known, is a vacation destination for folks all over the East Coast, so expect to find license plates from Maine to Florida. If you started your eastern journey from the Triangle area, you'll enter the Outer Banks through Roanoke Island. From there, you could continue south, but we'll send you north through Nags Head, Kill Devil Hills and Kitty Hawk to Duck. If you continued north, you'd hit Corolla and then the 4×4 beaches (you'll need a 4WD car) and the Currituck National Wildlife Refuge, home to the Outer Banks' famous wild horses.
Duck
Towns like Corolla and Duck are among the top vacation towns on the Outer Banks, and, as such, most of the beach is only accessible to residents and vacationers. Still, there are a handful of public access points. Park your car and take a stroll on the pristine beaches. Or you can opt for a soundside view — the western half of the Outer Banks borders the sound, a body of water created between two land masses.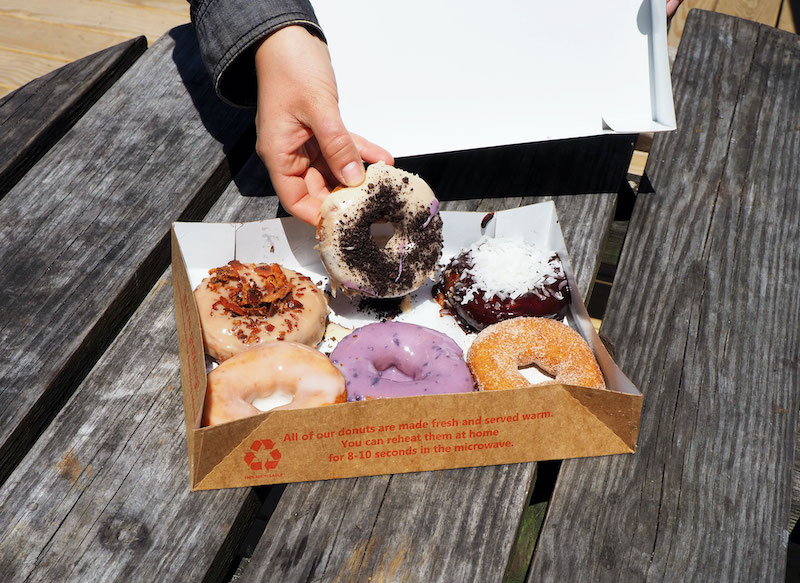 While you're in Duck, pick up a few sweet treats at Duck Donuts. The chain pastry shop has over 200 locations all over the East Coast, but Duck is home to the original shop. Just down the street is hidden-gem bakery Tullio's.
Atlantic Beach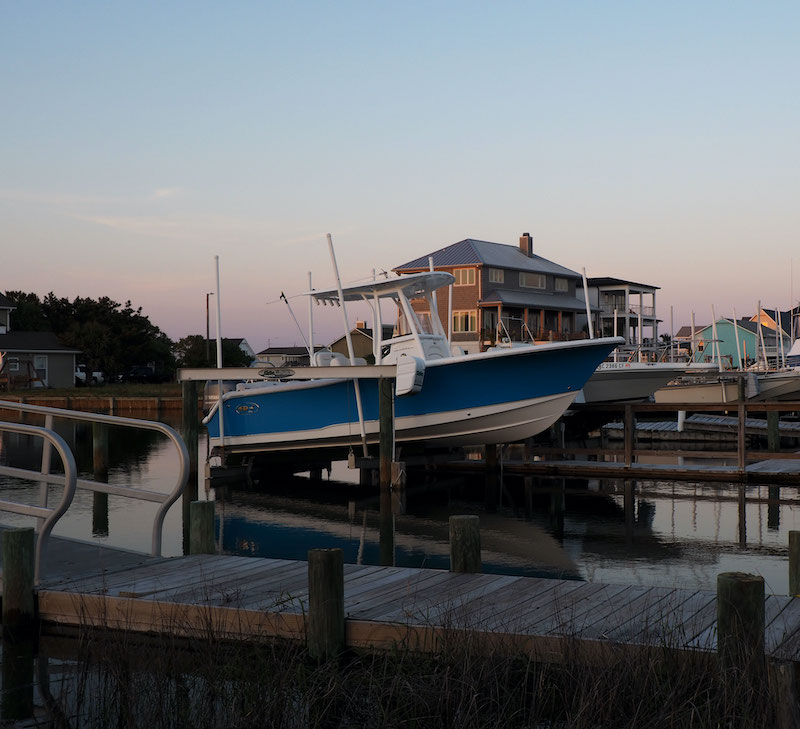 Unless you've already rented one of the luxe beach houses in northern Outer Banks, we'd highly recommend driving south to the low-key but extremely welcoming Atlantic Beach. Located in Carteret County, Atlantic Beach is one of the five communities on Bogue Banks, another barrier island off the coast of mainland North Carolina. Stay the night in one of the town's beachside hotels for ideal views of either the sound or beach sunset.
Fort Macon State Park
Before leaving Atlantic Beach, take a morning stroll through Fort Macon State Park. Fort Macon began as a colonial era fort that served as protection for early settlers. The current fort was constructed in 1826 and garrisoned in the Civil War, Spanish-American War and, for the final time, during World War II. Walk through one of the park's brief trails to the beach to soak in the sun alongside the locals vying for a decent fishing spot.
Beaufort City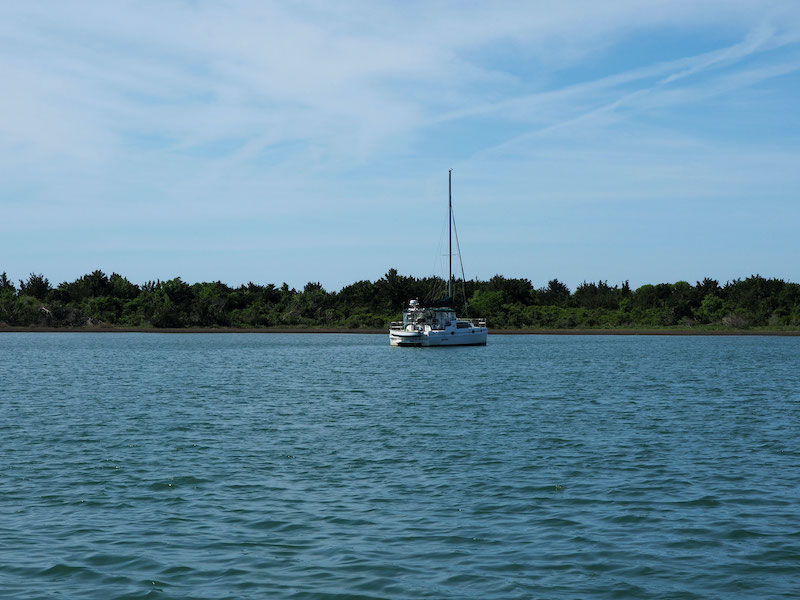 As you wind down your North Carolina road trip, take a quick stop in nearby Beaufort City. From Atlantic Beach, drive back onto mainland North Carolina and head east to hit Beaufort City, a historic colonial town with views of Shackleford Banks, home to more of North Carolina's wild horses.
The scenic town is chock-full of North Carolina history, so grab a coffee and admire streets lined by colonial houses shaded by trees that have been around for generations.
Wilmington
Close out your ultimate North Carolina road trip at one of the state's most popular beach towns: Wilmington. Downtown Wilmington sports plenty of coffee shops and some stellar breweries like Flying Machine Brewing Co., Wilmington Brewing Co. and New Anthem Beer Project. If you're looking to hit the beach one final time, Wrightsville is a popular, albeit crowded, destination. We'd recommend continuing south until you reach Kure Beach for a bit more seclusion.