The back half of the year is already upon us, and with that comes a handful of notable food and drink festivals that are a great excuse to get out of town for a weekend. Here's the lineup of notable events, but you can see everything coming on the festivals page.
July
Picklesburgh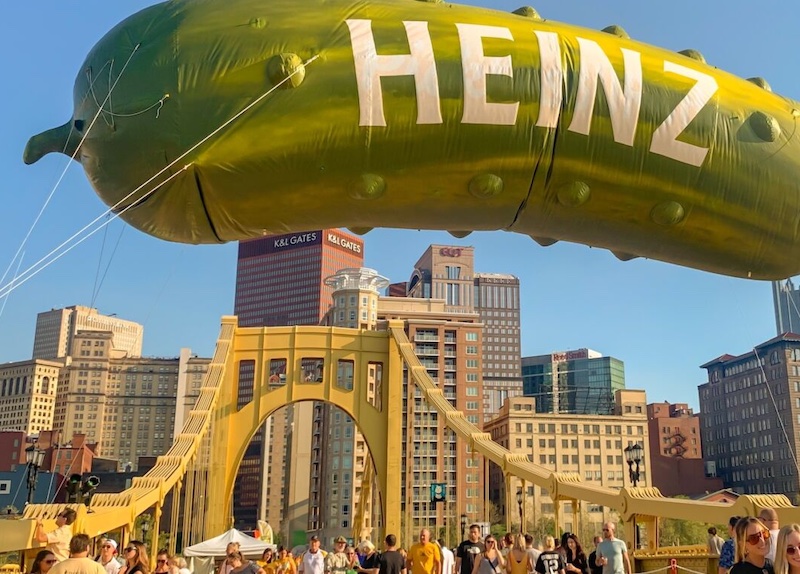 July 21-23, Pittsburgh
At Picklesburgh, you can walk under a giant Heinz pickle while eating various items expertly brined in dill and vinegar, like asparagus, green beans and, of course, cucumbers. If you aren't afraid of your friends seeing you gorging on pickled pizza or stuffing your face through a giant cardboard cutout of a pickle, this is the place for you. The event takes place in the heart of Pittsburgh (hence the pun in the name). As silly as it sounds, Picklesburgh really seems like it knows what it's doing. The festival was recently voted "2023 Best Specialty Food Festival in America" by USA Today, going up against events in Chicago, Dallas and Hawaii. This is their third time winning; they took the title in 2019 and 2021, too. [See the festival page for more details] —Ayla Burnett
Indiana Microbrewers Festival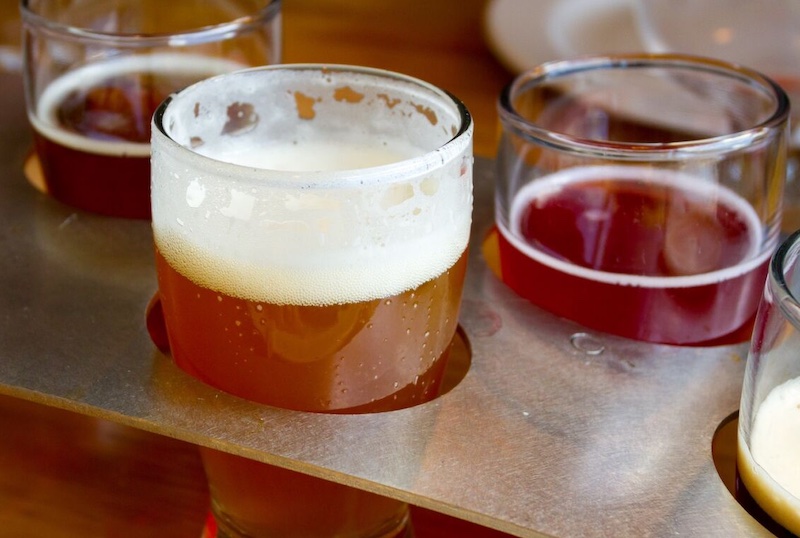 July 22, Indianapolis
At the 26th annual Indiana Microbrewers Festival more than 30 breweries congregate in downtown Indianapolis for a day of beer tasting, lawn games, live music and backyard barbecue camaraderie. The festival will take place at the White River State Park and attendees will find more than 100 craft beers, ciders and meads, along with giant jenga, corn hole and keg toss. Discounted tickets are available for designated drivers, for those who plan to sip away for hours. [See the festival page for more details] —Emily Brower
Michigan Brewers Guild Summer Beer Festival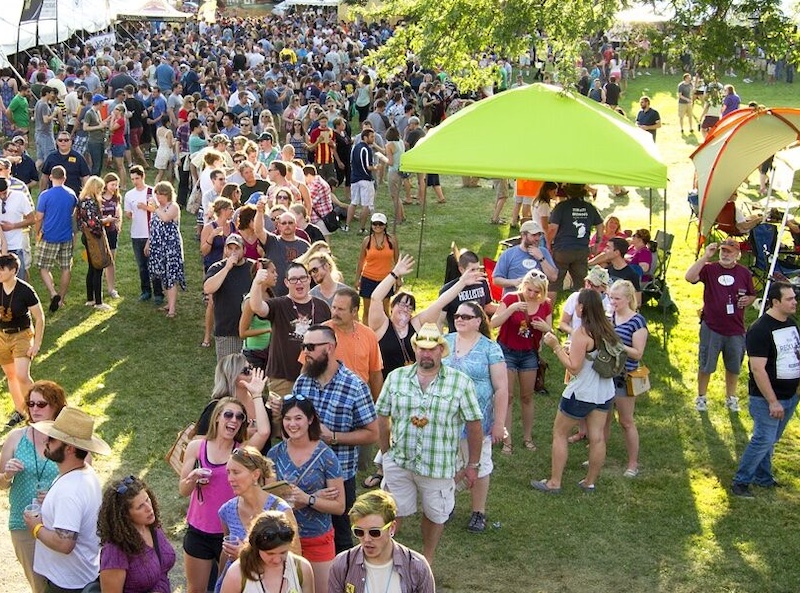 July 21-22, Ypsilanti, Michigan
The Michigan Brewers Guild is a state-wide nonprofit dedicated to promoting the production and sales of Michigan-brewed beers. The Guild hosts four seasonal beer festivals throughout the year, including its upcoming 24th Michigan Brewers Guild Summer Beer Festival, which will take place in Ypsilanti's Riverside Park along the Huron River. [See the festival page for more details] —Riya Misra
August
Mammoth Festival of Beers and Bluesapalooza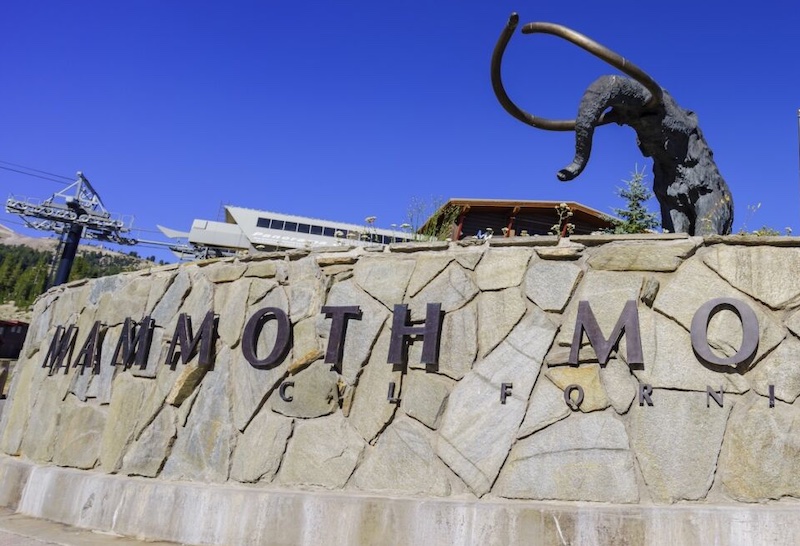 August 3-6, Mammoth Lakes, Cali.
Beginning over 25 years ago in a parking lot of a Whiskey Creek restaurant, Mammoth Festival of Beers and Bluesapalooza has since grown into a four-day festival of California's best sips and scenery. Mammoth Festival gets its name from its location in Mammoth Lakes, a California town just outside of Yosemite, where you'll find that an assortment of outdoor activities, craft breweries and live music is a fast way to fill up a four-day itinerary. [See the festival page for more details]—Riya Misra
Maine Lobster Festival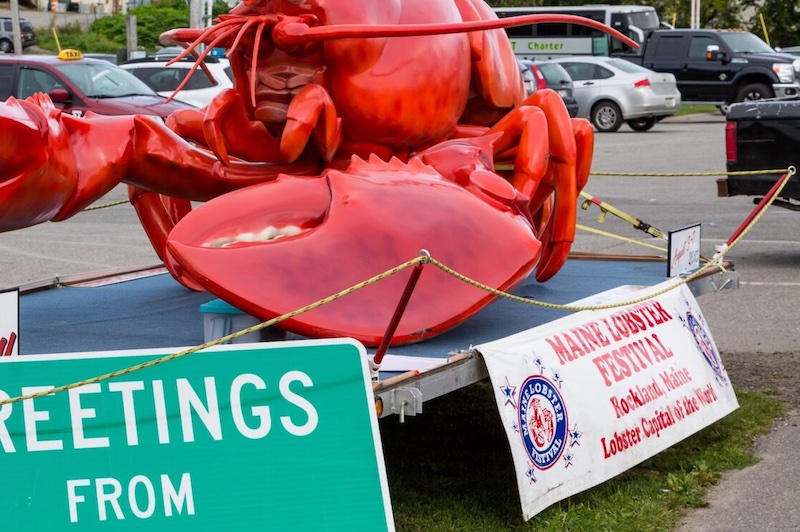 August 3-6, Rockland, Maine
Maine Lobster Festival may be internationally recognized, but the focus remains on all things local. The annual event in Rockland, which is getting ready for its 76th year, reels in the hungry crowd with seafood aplenty, serving feasts of lobster, shrimp and clams with a view of the Rockland Harbor. From Thursday to Sunday, Maine Lobster Festival also hosts an all-you-can-eat pancake breakfast until 10 a.m. with blueberry pancakes, sausage and an assortment of juices and caffeinated drinks. For those wanting to imbibe some adult beverages, the Steins & Vines tasting event highlights Maine-made beers, wines and spirits on August 3 and 4. [See the festival page for more details] —Lauren Harvey
Vermont Cheesemakers Festival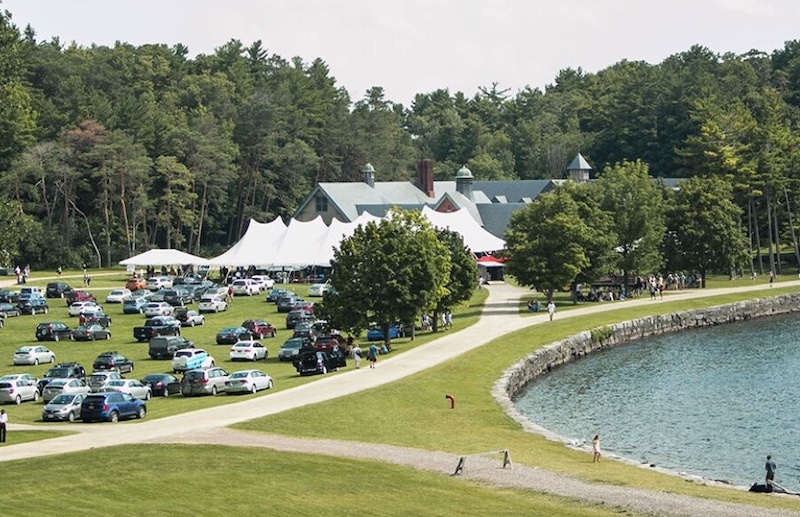 August 13, Greensboro, Vermont
With over 40 cheesemakers per capita, dairy is one thing that Vermont does best. The annual Vermont Cheesemakers Festival brings over 30 cheese producers together to create a veritable smorgasbord of cheese, wine, beer and any food that goes well with them. Sample cheddars and goudas while listening to vendors share its "sun-to-cheese" origins. Artisan producers such as Fairy Tale Farm and Cabot Creamery will be present at this year's festival, along with many other vendors — dairy and otherwise — to create every possible cheese pairing you could dream up, from infused honey to handcrafted marshmallows. [See the festival page for more details] —Riya Misra
Bounty of Yamhill County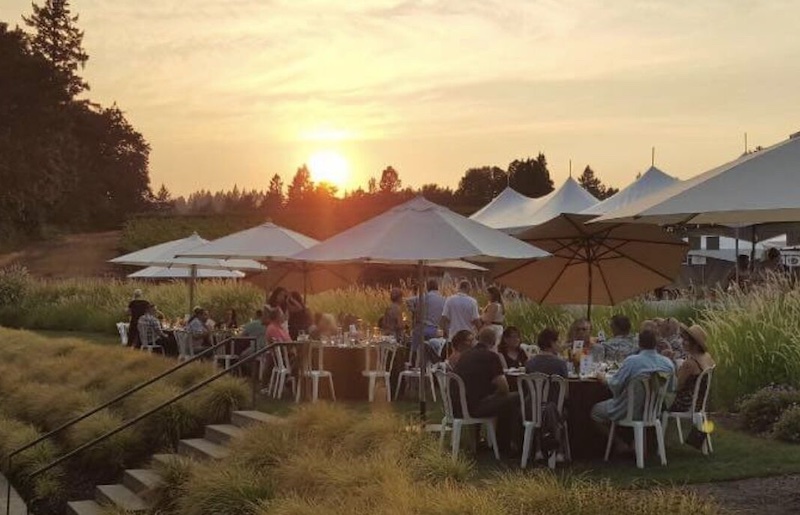 August 18-20, McMinnville, Oregon
Oregon's obsession with indulgence and sustainability takes form at the Bounty of Yamhill County — a three-day food, wine and fundraising benefitting the Yamhill Enrichment Society, a non-profit that funds music and literacy programs for kids. The festival is nestled in the Willamette Valley, which was voted the 2016 wine region of the year by Wine Enthusiast magazine. It's an agricultural epicenter known for its majestic views of snow-capped mountains, vineyards and organic farms, and you'll experience all three in Yamhill County. [See the festival page for more details] —Ayla Burnett
Oak Park Microbrew Review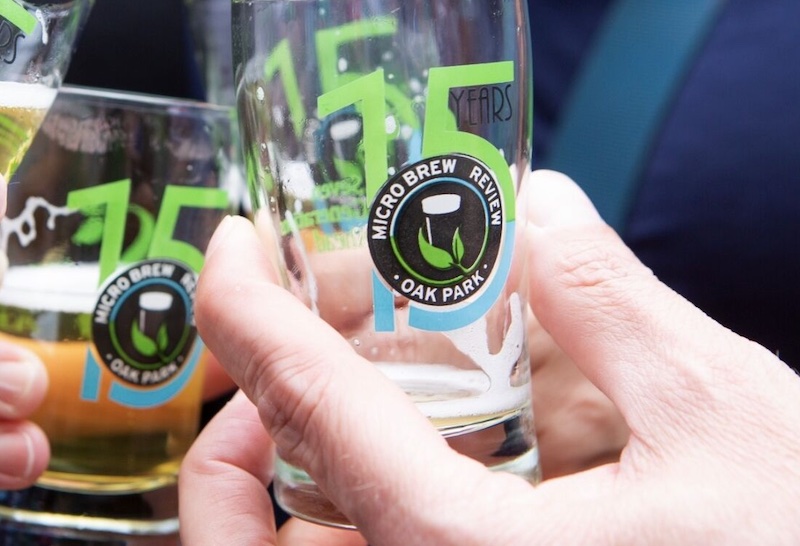 August 19, Oak Park, Illinois
For the 16th year, downtown Oak Park, Ill., a walkable, brick-paved suburb of Chicago, will host the Oak Park Microbrew Review. Here, 3,000 people rocking comfy t-shirts, sunglasses, and sandals can try over 200 different kinds of craft beers, meads, ciders, and seltzers. From the classic to the unique, beer-lovers will get a mouthful. Last year, Beguiling Brewing broke out a pineapple sour ale, "When Pineapples Fly With Coconut," while Burning Bush Brewery brought "Heavenweizen," described as a traditional German hefeweizen with banana, clove, and a splash of bubble gum. Holding the 6 oz shooters in hand, people bop to live music, buy from local food vendors, and pop in and out of quaint restaurants and businesses lining the street. [See the festival page for more details] —Hannah Kent
Best in the West Nugget Rib Cook Off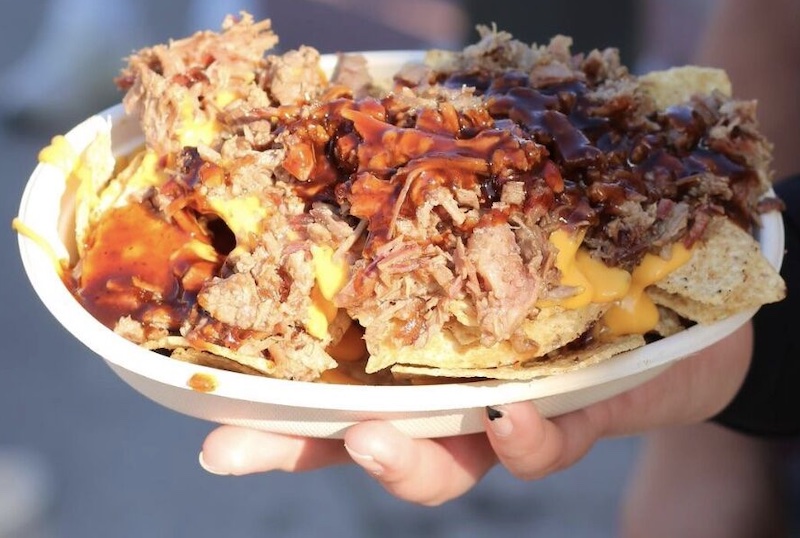 August 30-September 4, Sparks, Nevada
The Best in the West Nugget Rib Cook off, penned by many as the best and biggest barbecue festival in the country, showcases over 20 of the country's best rib purveyors in the heart of downtown Sparks, Nevada. The festival takes place over six days on six city blocks and strongly encourages you to revert to childlike tendencies — as in, bring your bib and your wet wipes.[See the festival page for more details] —Ayla Burnett
September
Chow Chow
September 7-10, Asheville, N.C.
The Chow Chow Food and Culture Festival lays a sophisticated smackdown on any hillbilly stereotypes you might have about rural Southern cuisine. The festival gets its name from chow chow, a pickled relish (mashed and spiced) native to Southern Appalachia, and dedicates three days to the people and stories behind the region's underappreciated food culture. [See the festival page for more details] —Katherine James
Taste of Chicago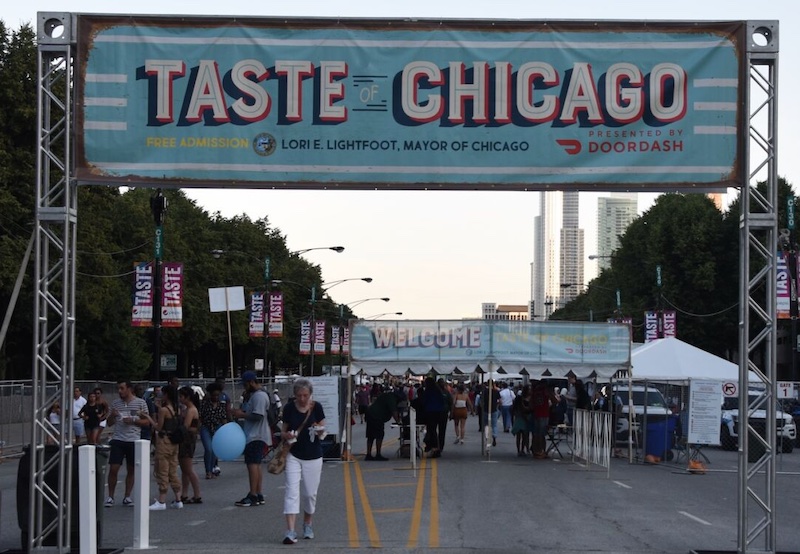 September 8-10, Chicago
What does it take to move one of the world's largest food festivals? Apparently, a NASCAR Race. Supplanted from it's usual Fourth of July weekend by the NASCAR Chicago Street Race, Taste of Chicago (or "The Taste" is you're a local) will move to the other end of summer this year and take place after Labor Day weekend. After some debate, the beloved festival, which debuted in 1980, will remain in Grant Park. It is still expected to line up over a million people at dozens booths run by local restaurants over its three-day run. [See the festival page for more details] —Emily Brower
Kentucky Bourbon Festival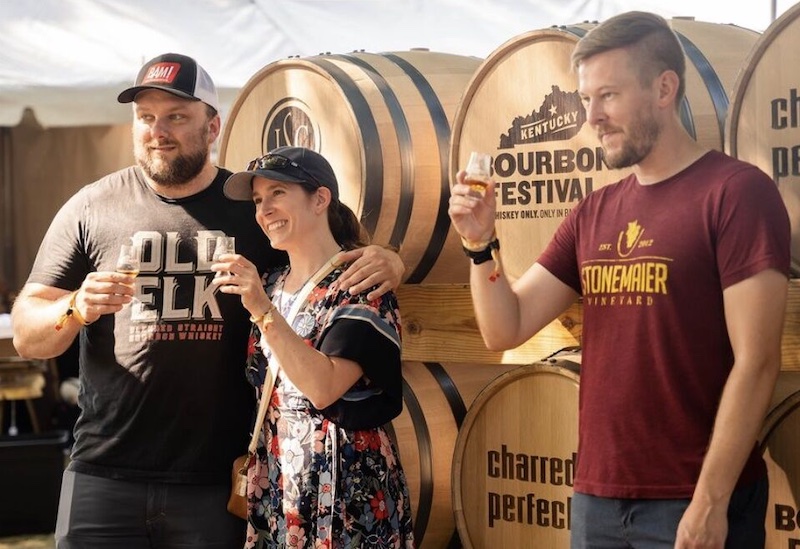 September 15-17, Bardstown, Kentucky
As Carrie Underwood once admonished, "he's probably buying her some fruity little drink 'cause she can't shoot whisky." If, like Carrie, a fruity little drink sounds like your own personal hell, then you'll get along with the crowd at the Kentucky Bourbon Festival in Bardstown. Bourbon can be intimidating for newcomers, but through hours or days of unlimited samples from 50 brands, including heritage labels like Makers Mark and Jim Beam and new wave craft distillers, you can quickly find your footing. If you find a bourbon you love, you can buy bottles or exclusive runs at the Master Distillers Bottle Auction. [See the festival page for more details] —Emily Brower
Telluride Blues and Brews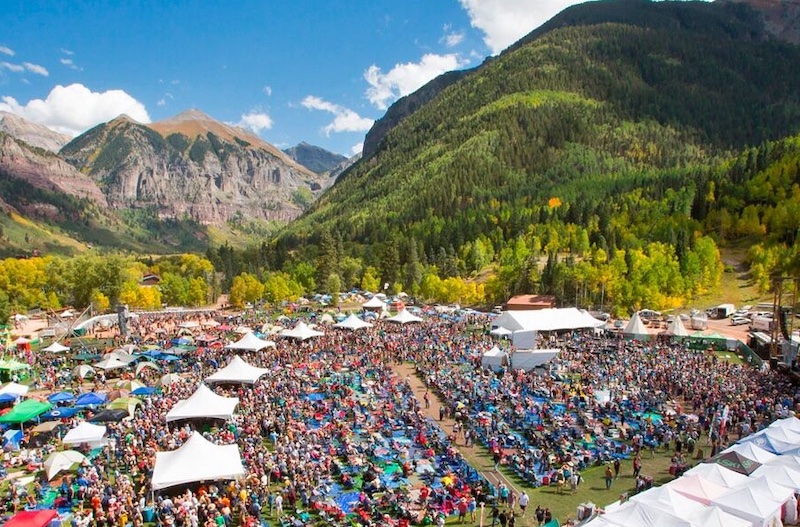 September 15-17, Telluride, Colorado
Telluride is a world class ski town in winter, but come summer it's home to Colorado's festival scene. The Telluride Blues and Brews Festival is just one of the many music festivals in the area this year, but it's the only one with — *deep breath* — three days of funk, blues, soul and rock music, more than 20 different breweries, wine and cocktails, and up to five-days of camping, food and sunset views of the Rocky Mountains. Colorado is known for its mountainscapes, and usually you have to hike for these kind of views, but the Telluride Blues and Brews Festival gives you a chance to take in the scenery of Telluride without sore legs or running out of breath — though there are certainly options for both if that's your thing. [See the festival page for more details] —Emily Brower
Great American Beer Festival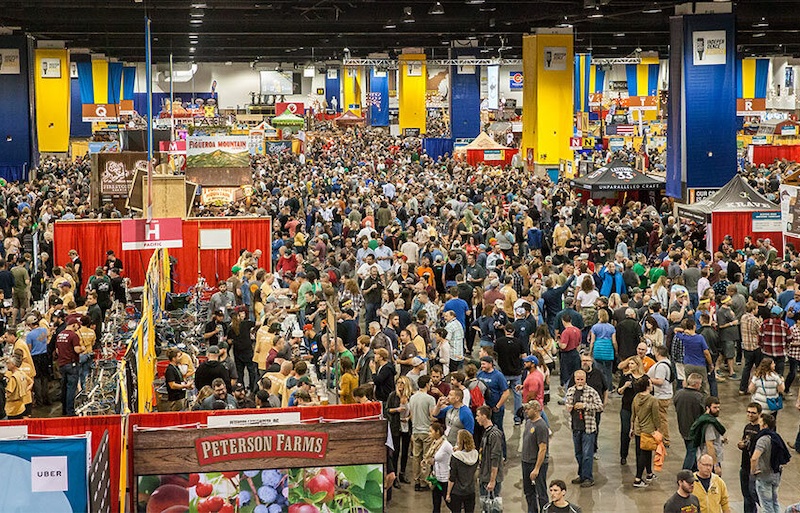 September 21 – 23, Denver
Welcome to the Oscars of Beer. The Great American Beer Festival started in 1982 at the Harvest House Hotel in Boulder before moving to Denver in 1984, then, bursting at the seams, to its current home at Colorado Convention Center in 2000. Today, it's the biggest gathering of American beer in existence. Beer aficionados and all-around drinkers can try brews from hundreds of different breweries stemming from the farthest corners of the United States. The festival's main event is a brewing competition — the most prestigious brewing competition in the country. [See the festival page for more details] —Ayla Burnett
Beignet Fest 2023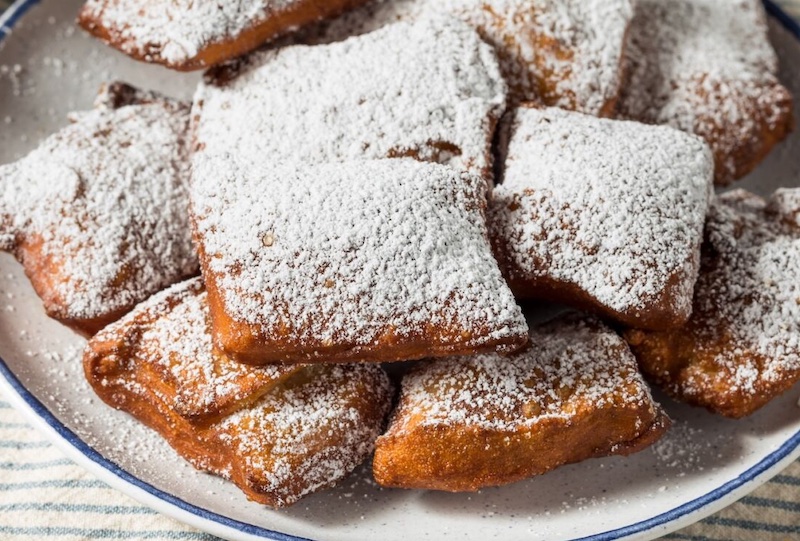 September 23, New Orleans
Beignet Fest is back this year to celebrate New Orleans' most well known pastry. In 1986, the beignet was named Louisiana's official state doughnut and the deep-fried pastry is star of the show for one day in City Park. Fruit, chocolate, seafood, cheese — if it fits in a little pocket of pastry, chances are someone at Beignet Fest has already stuffed it inside a beignet and sold it. [See the festival page for more details] — Emily Brower
National Fried Chicken Festival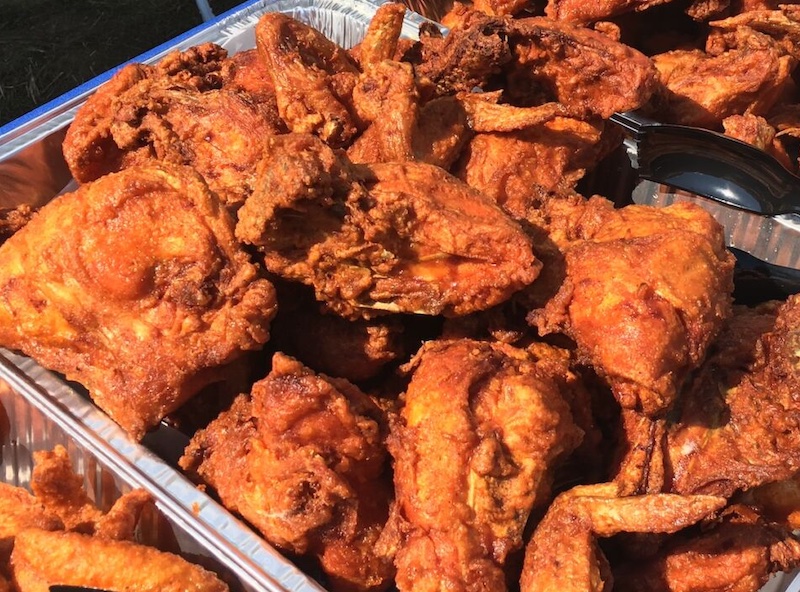 September 30 – October 1, New Orleans
The festival brings more than 40 nationally-renowned fried chicken vendors, hailing from places like Mississippi, Louisiana and Texas, to show off their creations, as well as more than 200,000 attendees from all 50 states. [See the festival page for more details] —Hanna Vioque
October & November
Chicago Beer Fest 2023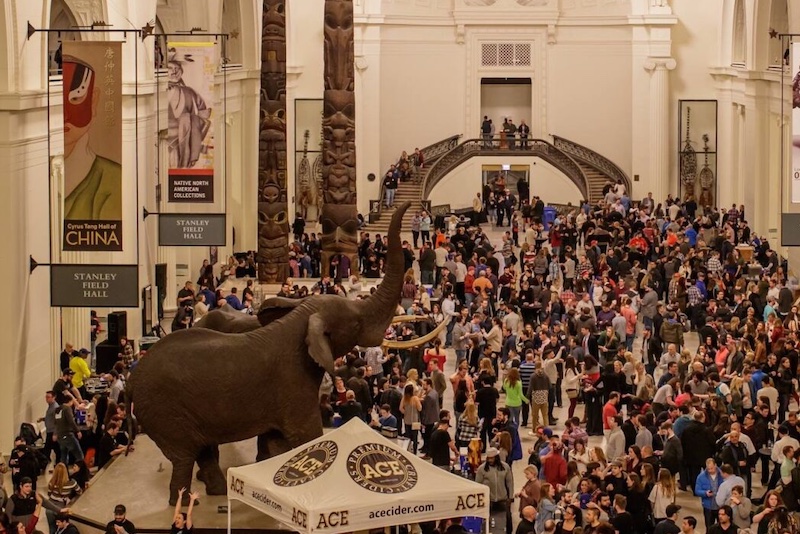 October 7, Chicago
Where else can you find perfectly preserved dinosaur bones and perfectly balanced coffee stouts in one convenient location? The Chicago Beer Fest celebrates the finest of craft beer, from local, midwestern microbreweries like The Blind Pig to grocery store staples like Lagunitas and New Belgium. Scheduled on the last night of the traditional Oktoberfest calendar, the Chicago Beer Fest represents over 65 breweries, which means you stand a good chance of finding something even for that friend who swears she doesn't like beer. [See the festival page for more details] —Jeremiah David Jenkins
Wurstfest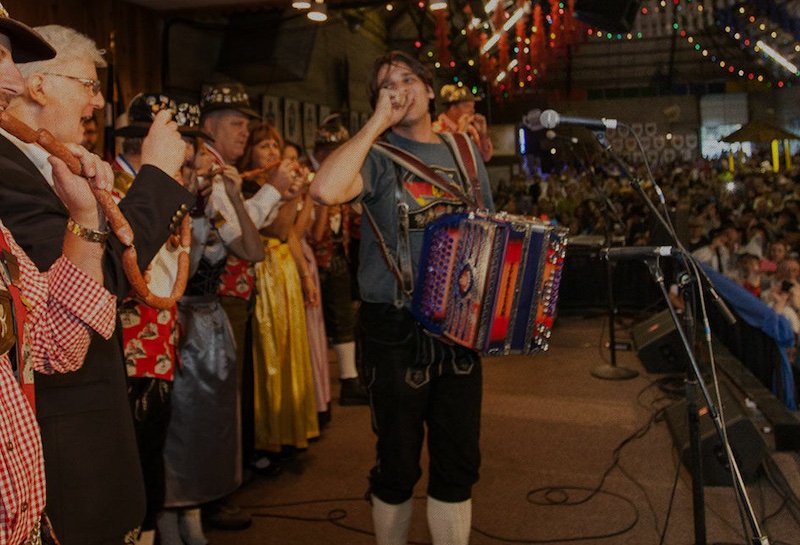 November 3-12, New Braunfels, Texas
For the past sixty years, on every first Friday of November, in the small unassuming town of New Braunfels, near where the Comal and Guadalupe rivers meet, people gathered around the sausage in a celebration of German culture. But what started by a local meat inspector as the smaller scale "Sausage Festival" in praise of the Bavarian delicacy, has turned into Wurstfest, a 10-day German cultural event attended by people in the hundreds of thousands. [See the festival page for more details] —Lucas Martinez
Chomp and Stomp Chili Cook-off and Bluegrass Festival 2023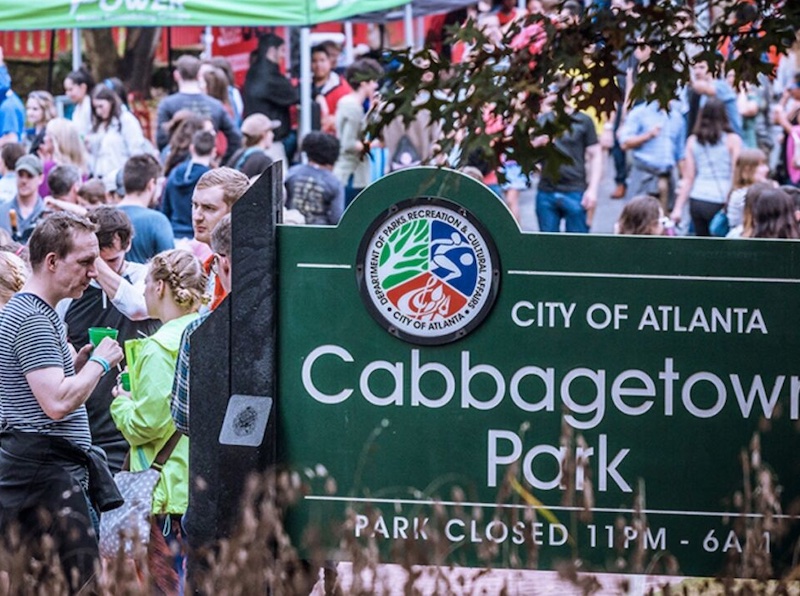 November 4, Atlanta
An homage to Atlanta's Cabbagetown, its music history and arts, and to beany-sustenance, the Chomp and Stomp Chili Cook-off and Bluegrass Festival 2023 is your neighborhood walk gone wild, turning a few blocks of the Cabbagetown neighborhood of Atlanta into a festival venue. Last year two street blocks were reserved for the chili cook off, four blocks for the over 80 local artists who sell their work, a street for festival sponsoring vendors, a long street for food vendors, and another block for restaurants. [See the festival page for more details] —Lucas Martinez
PA Bacon Fest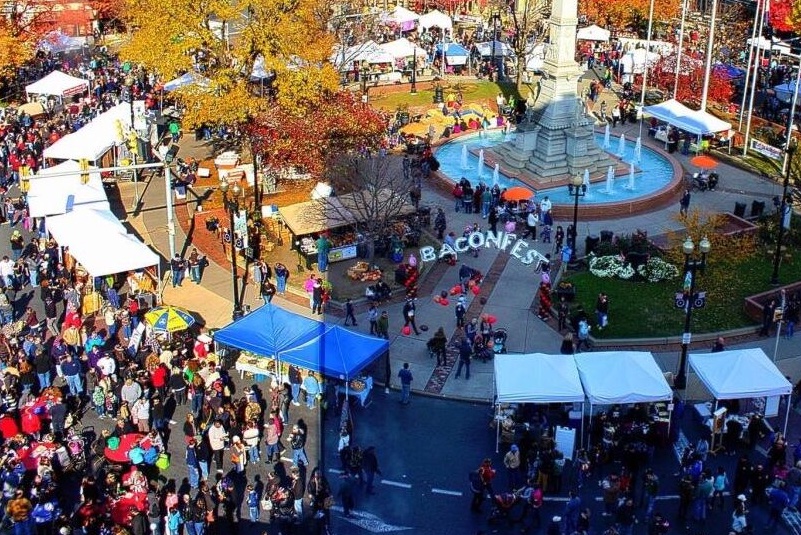 November 4 – 5, Easton, Penn.
That beautiful, fatty slab of meat that your dad calls "artisan" and your arteries will call "blocking" has a lot of avid fans. Now in the 12th year after having expanded from what was originally a farmers market, PA Bacon Fest draws over 150 vendors to Easton, Pa., all somehow dealing in bacon. [See the festival page for more details] —Emily Frantz