There may be no place like home for the holidays, but after nearly two years of encouraged quarantining, I'm ready to roast chestnuts by a different fire. My family wants me to visit, and yes, I absolutely want to listen to my Aunt Dottie complain about "the TikTok," but I also firmly believe that I — actually, all of us — deserve to fill up our cup with holiday cheer at our dream destination this December.
For many, that may look like snowy strolls down historic city streets; for others, it may be thrilling snowmobile tours through mountains, and for others still, sending good tidings from sandy beaches with a mai tai. No matter what your festive trip looks like, it's a glorious time to pack up your mistletoe and fa-la-la in love with the best holiday getaways in America.
Boston, Mass.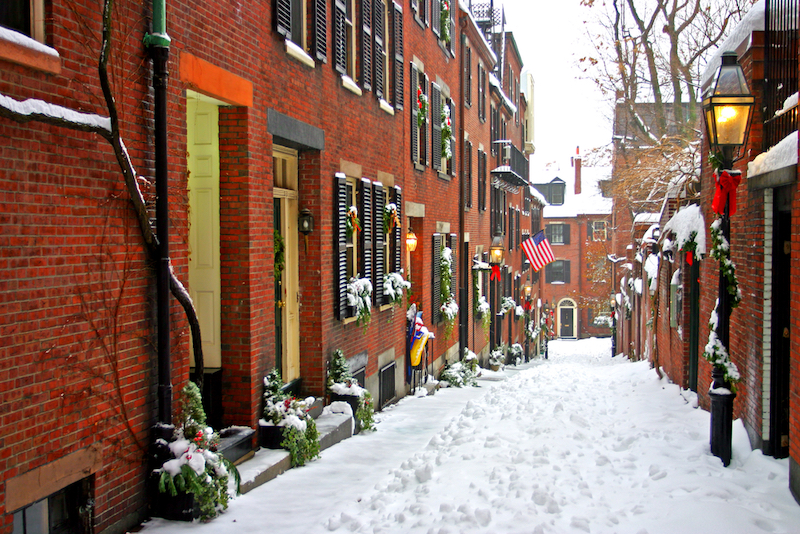 What's that old saying? A holiday spent in Boston is a holiday well spent? Maybe that's not a saying, but I can't think of a better place to celebrate the season. Chilly temperatures all but ensure that the city will be blanketed in snow, making it ideal for a picturesque stroll through Columbus Park to view the holiday lights. Window shopping at the historic Downtown Crossing is a blast with surrounding troupes of carolers, and aim to warm up with afternoon tea at the Vintage Tea and Cake Co. afterward. To fully embrace the holidays, check-in at the Omni Parker House where Charles Dickens gave his first public reading of "A Christmas Carol."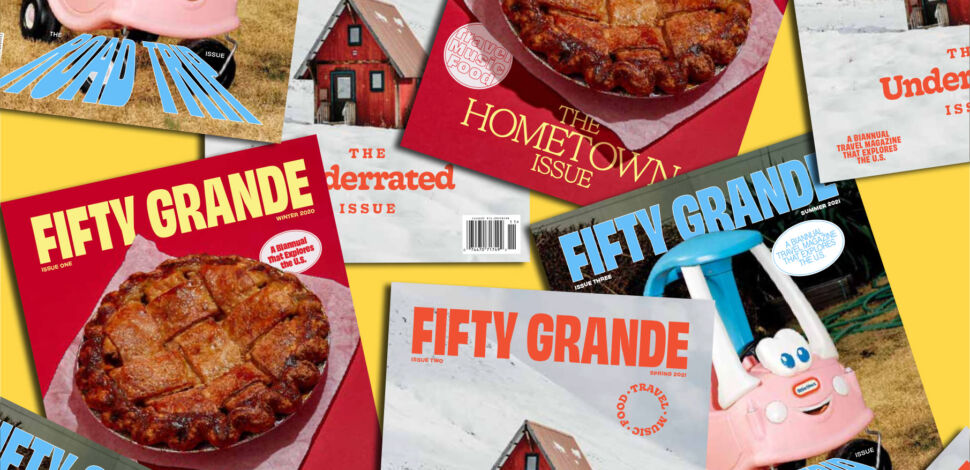 Omni Parker House, 60 School St., Boston, Mass.
(617) 227-8600
Breckenridge, Colo.
Holiday travelers looking for outdoor adventures can find a welcome reprieve from city life when visiting Breckenridge. Nestled in the heart of Colorado's Rocky Mountains, the town has garnered attention as a holiday getaway for winter sports lovers. Skiers stay at the Breckenridge Ski Resort, where they can choose from 187 trails and some of the state's finest terrain. While off the slopes, visitors can take in the twinkling holiday lights lining the streets and visit the Festival of Trees along the charming Blue River Recreation Path.
Breckenridge Ski Resort, 1599 Ski Hill Road, Breckenridge, Colo.
(970) 453-5000
Las Vegas, Nev.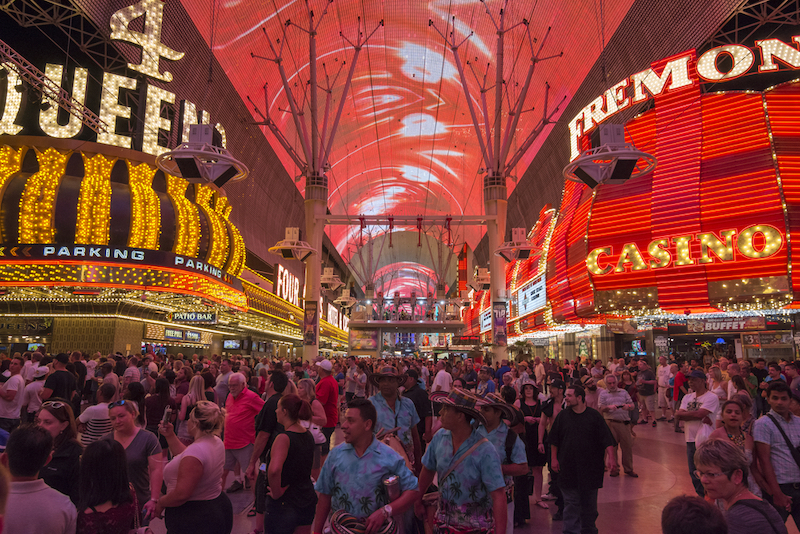 It's hard to imagine that Las Vegas ever could or would outdo itself, but the illuminated and energetic oasis pulls out all the stops for holiday travelers year after year. It's here that you can view an underwater Santa at the Silverton Casino's aquarium or visit the Cosmopolitan to ice skate on the roof and sample festive cocktails. Drop your bags off at the ARIA, a resort and casino that fully embraces the holiday spirit, before taking in one of the Strip's many holiday shows.
ARIA Resort & Casino, 3730 S. Las Vegas Blvd., Las Vegas, Nev.
(866) 359-7757
Leavenworth, Wash.
Designated Washington's Village of Lights, Leavenworth is a jolly German-inspired Christmastown that all holiday lovers must experience. Situated in the Cascade Mountains just two hours east of Seattle, the cozy village illuminates the thick woodlands of the Okanogan-Wenatchee National Forest. The town's Bavarian architecture is beautiful year-round but is at its prime during the holiday Christkindlmarkt. Visitors can go dashing through the snow on a horse-drawn sleigh ride before visiting the town's Nutcracker Museum. Animal lovers can visit a reindeer farm, while outdoor adventurers can take a thrilling snowmobile tour through the forest. Cozy up at the Sleeping Lady Mountain Resort before tucking into some Bavarian fare at Andreas Keller.
Sleeping Lady Mountain Resort, 7375 Icicle Road, Leavenworth, Wash.
(509) 548-6344
Napa Valley, Calif.
While wine country may not be the first place that comes to mind when planning a festive getaway, Napa Valley offers travelers a quiet, less lively holiday destination. Visitors can celebrate the best of the region's seasonal Cabernets after booking their Winter in the Wineries passport, a ticket that ensures vino enthusiasts complimentary tasting flights at 14 different wineries. When you've finished tasting wines, make a traditional Buche de Noël yule log at the Silverado Cooking School before embarking on a holiday light tour via the Napa Wine Trolley. Toast the season with a stay at Yountville's cozy and luxe Hotel Villagio.
Hotel Villagio at The Estate, 6481 Washington St., Yountville, Calif.
(707) 927-2130
New Orleans, La.
If you're above the age of 25 — or if your knees make that lovely crackling noise whenever you stand up as mine do — you have exited your Mardi Gras prime and are now in your New Orleans holiday prime. Behold, the best time to visit the Big Easy, a magical month when holly and lights adorn the streets of the French Quarter and there are fewer tourists. New Orleans in December promises the annual light and art installation festival known as LUNA Fête and Christmas Eve bonfires at the levee to light the way for Papa Noel. Dine at 160-year-old Tujague's restaurant before settling in for the evening at The Roosevelt hotel.
The Roosevelt New Orleans, 130 Roosevelt Way, New Orleans, La.
(504) 648-1200
New York, N.Y.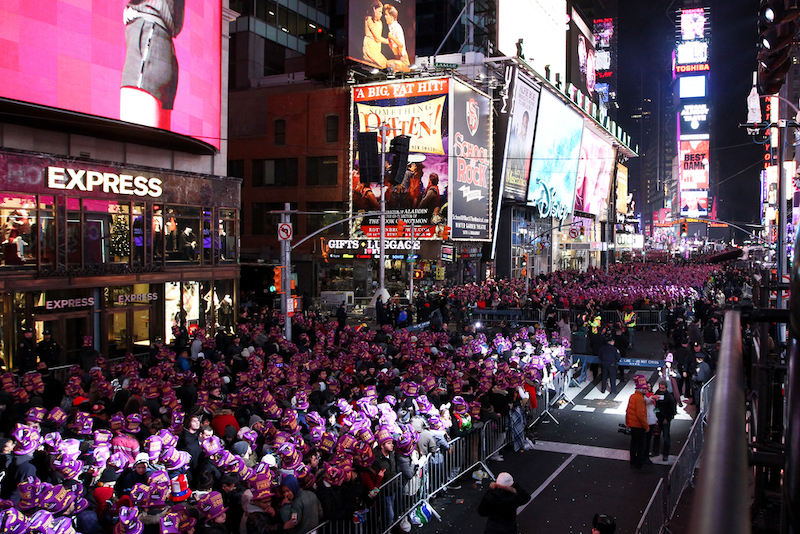 Relive your Kevin McCallister "Home Alone 2: Lost in New York" dream by splurging on a stay at The Plaza hotel, because nothing is more iconic than New York during the holidays. A December vacation to the Big Apple ensures plenty of opportunities to gaze at the Rockefeller Christmas tree, window shop on festive Fifth Avenue and ice skate at Wollman Rink in Central Park. Those looking to partake in extra-cool yule can visit the Holiday Train Show at the New York Botanical Garden before stopping by the Ophelia Lounge for the wintery "Snow Globe in the Sky" cocktail hour.
The Plaza, Fifth Ave. at Central Park S., New York, N.Y.
(212) 759-3000
Oahu, Hawaii
While the holidays may not beckon images of boogie boarding, shave ice and sunshine, Oahu 'tis where you want to be this December. Hawaii's most populous island is an exceptional place to learn and appreciate Hawaiian holiday traditions while simultaneously working on your tan. Waikiki lovers should stay at the historic and very pink Royal Hawaiian Resort, where they can stretch out on the sand before shopping for gifts at Honolulu's Luxury Row. Visitors hoping for a traditional Mele Kalikimaka should head to the island's North Shore and experience the Ali'i Luau at the Polynesian Cultural Center.
Royal Hawaiian Resort, 2259 Kalakaua Ave., Honolulu, Hawaii
(808) 923-7311
San Antonio, Texas
Dubbed one of America's four unique cities by the lamented Mark Twain, San Antonio is the underrated crown jewel of South-Central Texas. Oft overlooked and seen as the Skipper to Austin's Barbie, a stroll alongside the city's brightly adorned and romantic Riverwalk during December is enough to win over the holiday heart of any visitor. Stop by The Esquire Tavern to marvel at the longest wooden bar in Texas before sipping on a glass of holiday cheer. Voyagers looking to splurge should check in at the luxe and ornate Hotel Emma before heading out on a self-guided holiday breakfast taco tour.
Hotel Emma, 136 E. Grayson St., San Antonio, Texas
(210) 448-8300
Savannah, Ga.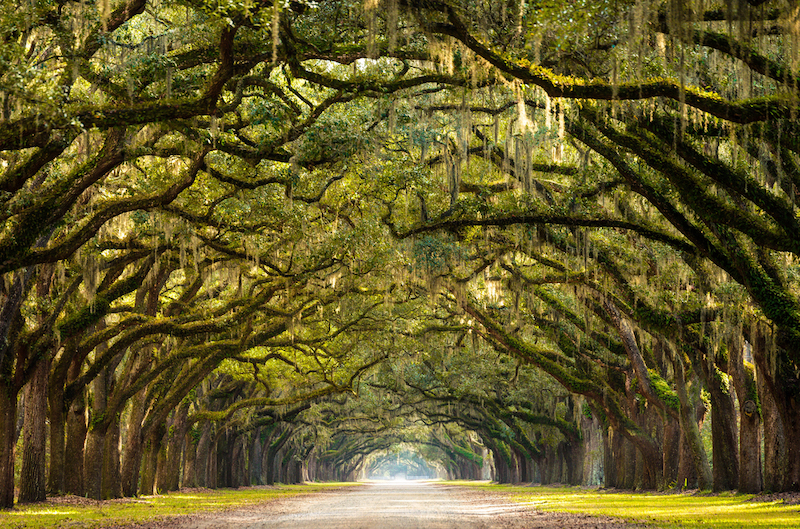 Known as Georgia's charming coastal refuge, Savannah's Old South charm comes alive during the holiday season. The city beckons those looking for a taste of tradition with gothic architecture while enticing art lovers with its colorful and vibrant design scene. Travelers looking for a dose of charming magic can embark on the annual Holiday Tour of Homes and Inns or explore the city's celebration of lights via a trolley tour. Stay at the historic Mansion on Forsyth Park for festive accommodations before taking a stroll to Chippewa Square to sit on the famous "Forrest Gump" bench.
Mansion on Forsyth Park, 700 Drayton St., Savannah, Ga.
(912) 238-5158