The traditional backyard Fourth of July barbecue is a great time, no arguments there. But if a "been there, done that" feeling ever creeps in about a three-day weekend — and one that includes fireworks and beer — it's time to shake things up. Our suggestion: see how the rest of the country celebrates America's birthday. No matter our differences, everyone loves an extra day off. Then some when it includes hot dogs and the feeling of celebration that comes with the Fourth. So, let's get to it. No matter where you are in the States, you're likely a short flight away from an Independence Day party that'll be the best you've ever seen.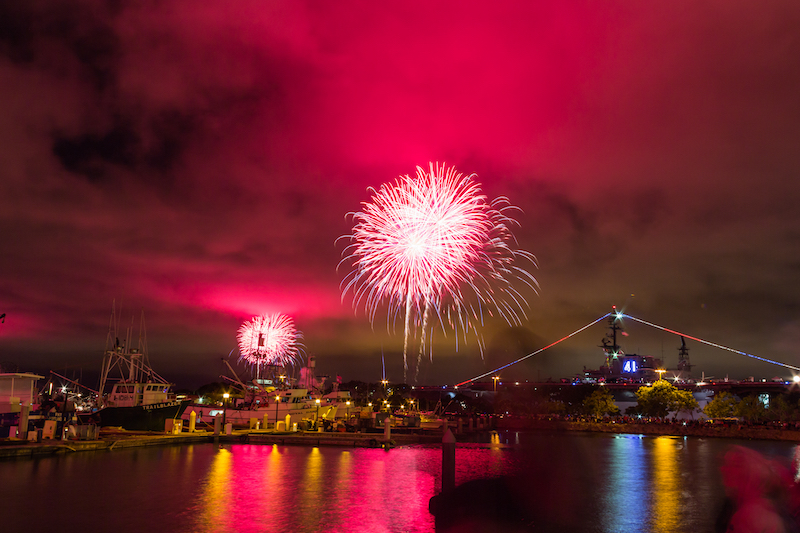 The never-raining, breezy shores of Southern California are about as close to perfect as weather gets during the summer. And while anywhere along the coast makes a fantastic place for fireworks, San Diego and its military presence make the holiday feel extra patriotic, as do the city's five full-scale fireworks shows. The grandest of them all will be the Big Bay Boom, set out over the Port of San Diego. And over in San Carlos, the Lake Murray Fireworks and Musicfest kicks off at noon with pyrotechnics at 9 p.m. If beach parties aren't for you, head a little inland to the Lakehouse Hotel, where Lake San Marcos will have its own show with a Midwestern lakeside vibel.
Cape May, N.J.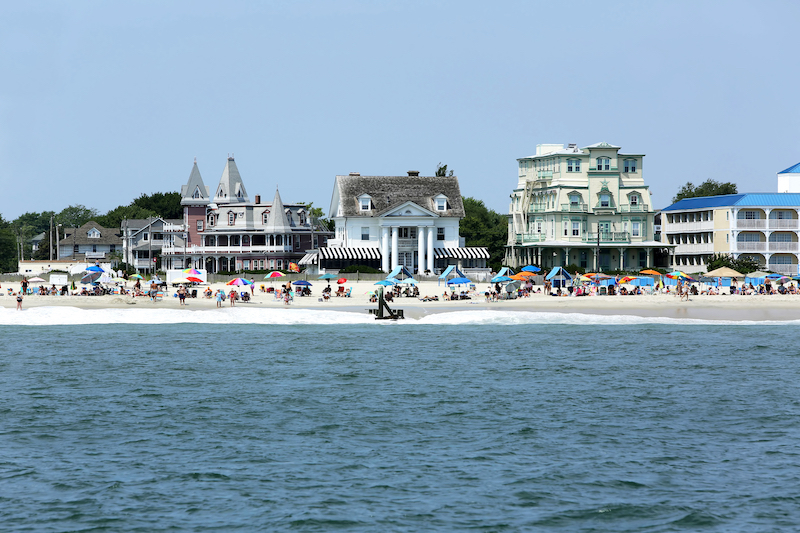 The Jersey Shore also makes for a phenomenal fireworks vantage point, and depending on your demographic you can find everything from family-friendly celebrations to all-day ragers. The happy medium is Cape May, where the annual Saturday parade kicks off a full weekend of festivities. The main fireworks show will be in front of historic Congress Hall, a vacation home for several presidents that's throwing an all-day lawn party. You can watch the fireworks from anywhere on Cape May's beach though, and if you find yourself a little bit north, Lower Township will have its own display too.
Branson, Miss.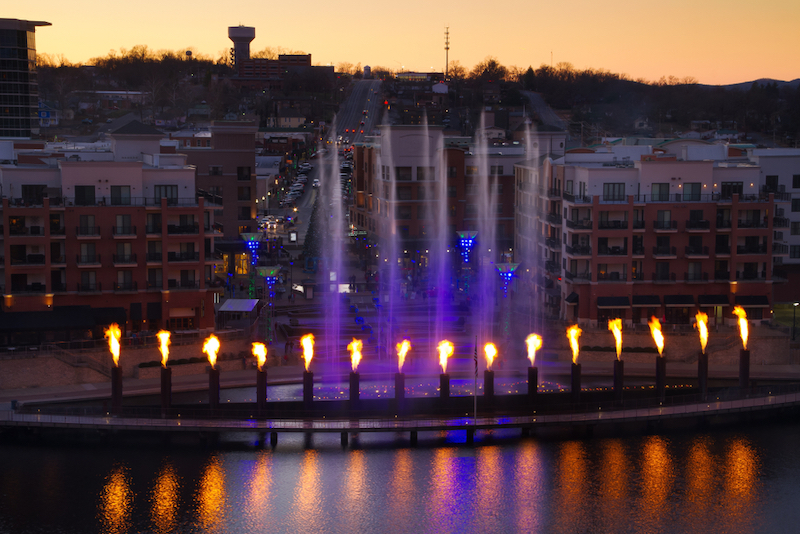 For a classic Fourth full of Middle Americana you won't find a better spot than Branson, set along three lakes in the dead center of Missouri. The Midwest's mecca for family fun offers a full day of mini-golf, mountain coasters, ziplines and big-kid rides at Silver Dollar City. Then, as night falls, you can settle in to watch any of four fireworks shows over the water. The largest will be at Branson Landing on the lake near old downtown. But if you don't want to deal with parking or crowds, book a room at either Chateau on the Lake, or Johnnie Morris's Big Cedar Lodge, both of which throw their own overwater spectaculars.
Bristol, R.I.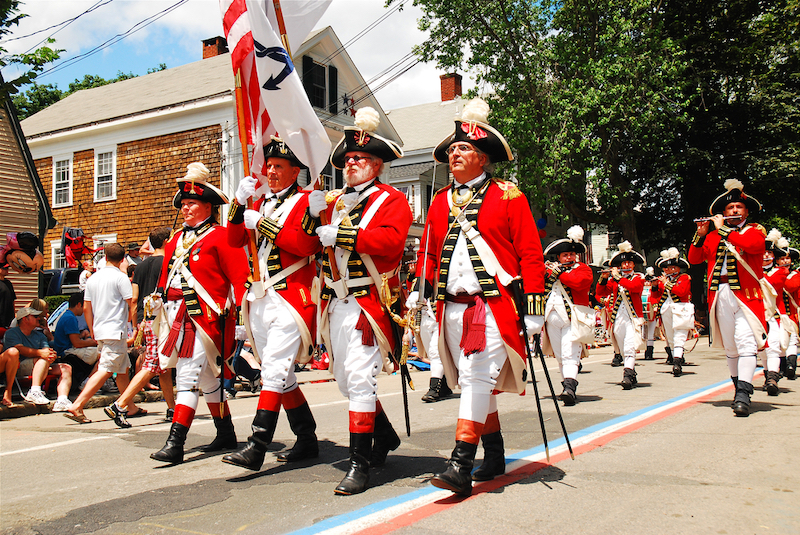 Bristol is home to the oldest Independence Day celebration in America. As you would expect, the city gets its party started early with weeks' worth of races, concerts and events leading up to the big day. Like a kid who has to unwrap presents on Christmas Eve, Bristol can't wait for the Fourth to light off its fireworks either, so its big show is the night of July 3. That leaves more time to focus on the annual Firemen's Parade, one of the nation's largest processionals full of drum lines and floats worthy of cities 10 times Bristol's size.
Alexandria, Va.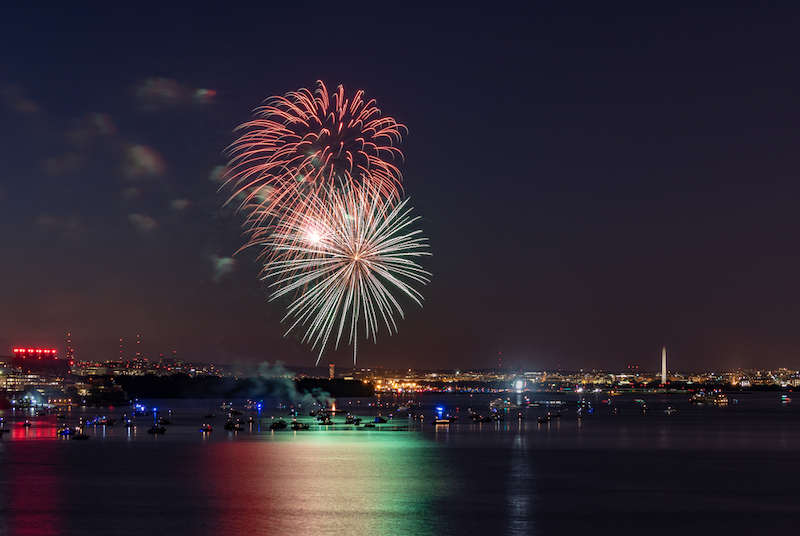 The majesty of July 4 in Washington, D.C. is enough to bring even the most cynical American to tears. But so can the crowds. For all the historic pageantry, minus the traffic and packed Metro cars, head just outside the district to Alexandria, who'll be celebrating its 273rd birthday alongside America's 246th. There's a hitch though — this bash happens on July 9. But, to honor the occasion, the city fireworks display will be accompanied by the Alexandria Symphony Orchestra. They'll be playing as the show goes off above the nation's capital, and you enjoy the spectacle from a far more leisurely distance. But, again, it's on July 9.
St. Augustine, Fla.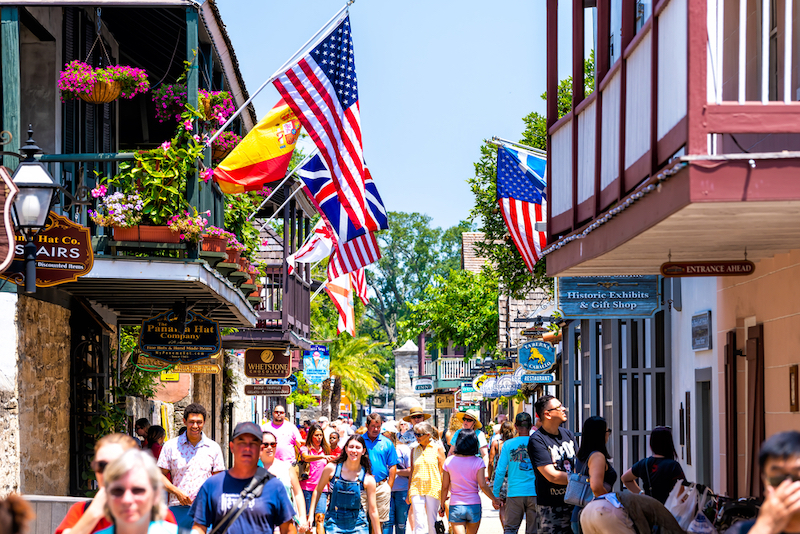 The nation's highest firework-to-resident ratio has to be in St. Augustine, where the city of just under 15,000 people sets off an astounding 5,000 shells over its historic bayfront. America's oldest permanent European settlement hosts Fireworks Over the Matanzas, a 20-minute show where starbursts shoot from 100 to 2,000 feet in the air. The night also includes a live concert in Plaza de la Constitution, and late-night parties in the Old City's often-haunted bars.
Oregon Coast, Ore.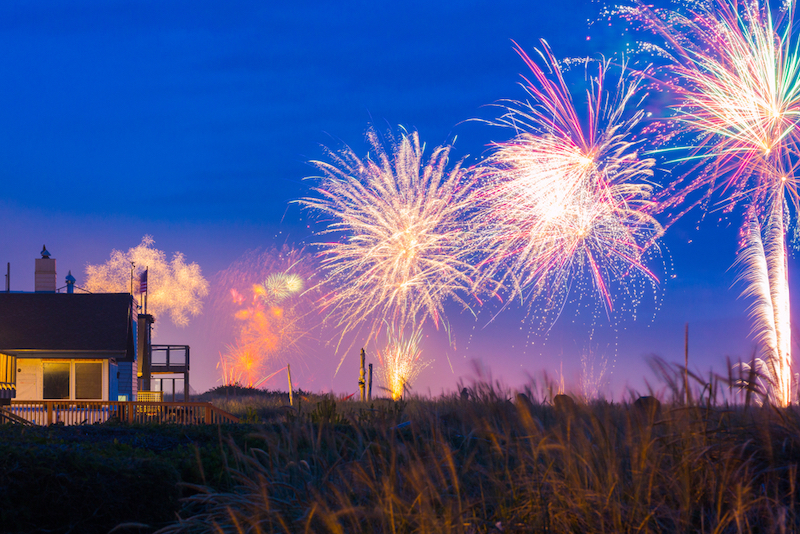 Granted, the Oregon Coast is a slightly chillier experience than you'll have watching fireworks from the beach in Southern California. But the little beach towns that line the shore go all out, like Rockaway Beach, which hosts a daylong parade and dachshund races. A little farther south, Newport blasts the biggest fireworks show on the Central Coast, with prime, secluded viewing all along Yaquina Bay. For those seeking a little peace and quiet, make plans in tranquil Cannon Beach, which in 2021 became the Oregon Coast's home for fireworks-free Fourths.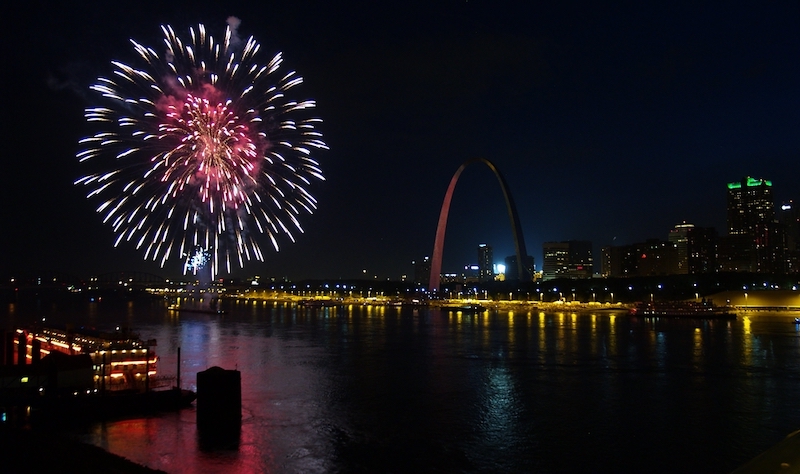 Though fireworks over the Gateway Arch have always been a classically American way to celebrate our birthday, St. Louis has upped the excitement with the addition of Fair Saint Louis. The three-day downtown celebration is as much a music festival as a fireworks show, this year headlined by X Ambassadors, Third Eye Blind and a '90s house party featuring Young MC and Tone Loc. Tone Loc, people! If hearing "Funky Cold Medina" live isn't enough inducement to get you to The Lou, there'll also be hands-on STEM activations and loads of local food and craft beer.
Cody, Wyo.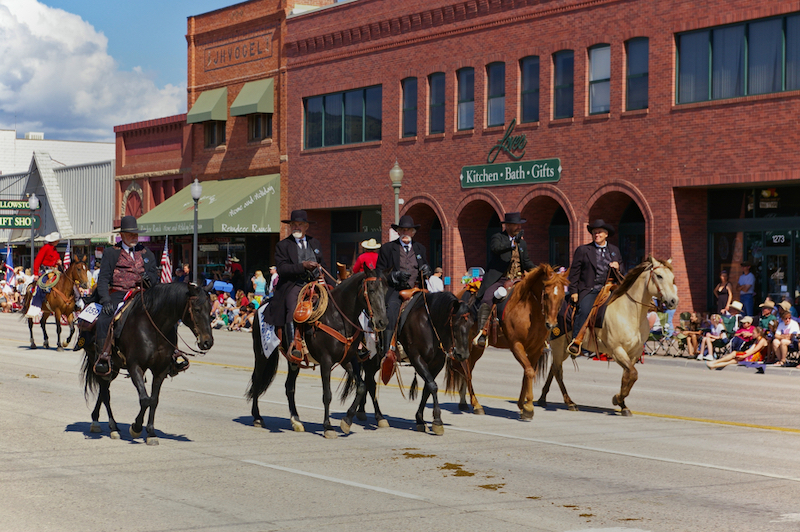 In the West, the Fourth of July is often paired with championship rodeo, filled with bull riders, bucking broncos and unfortunate clowns. The gateway to Yellowstone National Park is a big part of that tradition, hosting the Cody Stampede from July 1-4. Each day of the rodeo begins with a parade, culminating with the grandest of them all on Independence Day. This year's grand marshal will be Cole Hauser, who many may recognize as Rip Wheeler on "Yellowstone."
Mackinac Island, Mich.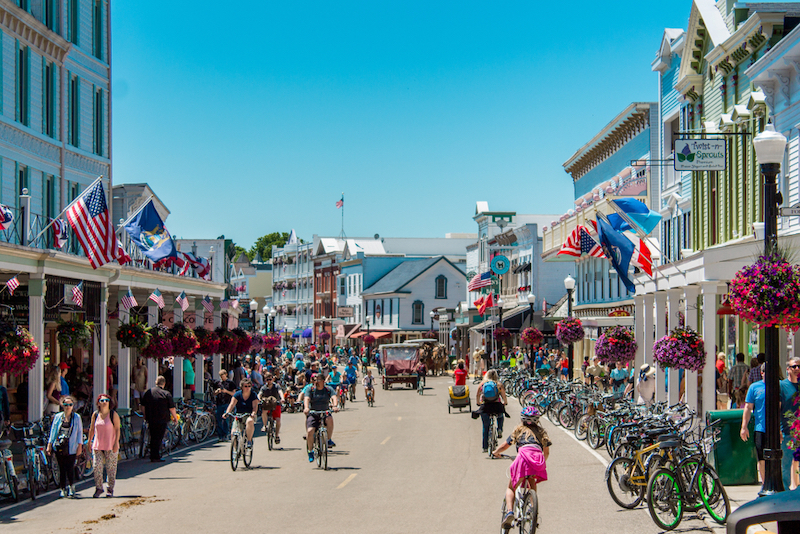 Ever wonder what Fourth of July was like in the 1880s? You'll get a hint of it on storied Mackinac Island, the grand isle between Great Lakes that prides itself on transporting guests back in time. In addition to well-heeled lawn parties at the iconic Grand Hotel, the island also hosts a throwback Fourth at its historic fort, with a reading of the Declaration of Independence and a 38-gun salute honoring the 38 states of the 1880s. There are no cars allowed on Mackinac, so you'll be riding behind a horse or walking everywhere you go. And while you won't need to dress in period costume, don't be surprised to see plenty of people who do.