This story appears in Fifty Grande Magazine #3, the Road Trip issue.
When I was younger, "Wisconsin cheese" was something served in soup form in grade-school cafeterias, sloshing around yellow in plastic bags. I sometimes tasted it in buffet lines or, on game days, wore its rubber-wedge likeness on my head.
This did not prepare me for the truth: Wisconsin cheese — the actual stuff — collects worshippers, headlines and medals. Part of a 43 billion dollar industry, it comes in over 600 flavors, styles and varieties, which is more than anywhere else on the planet. The "Dairy State" may sound like an aww-shucks moniker, but it's the winningest state in the nation in terms of awards; the only to require its cheesemakers have a license; the only place that crowns Master Cheesemakers outside of Switzerland.
And I wanted an explanation. From my home in Madison, I mapped out an itinerary — a Wisconsin Cheese Road Trip, if you will — to answer the 43-billion-dollar-question: How the hell did Wisconsin become the home of haute fromage?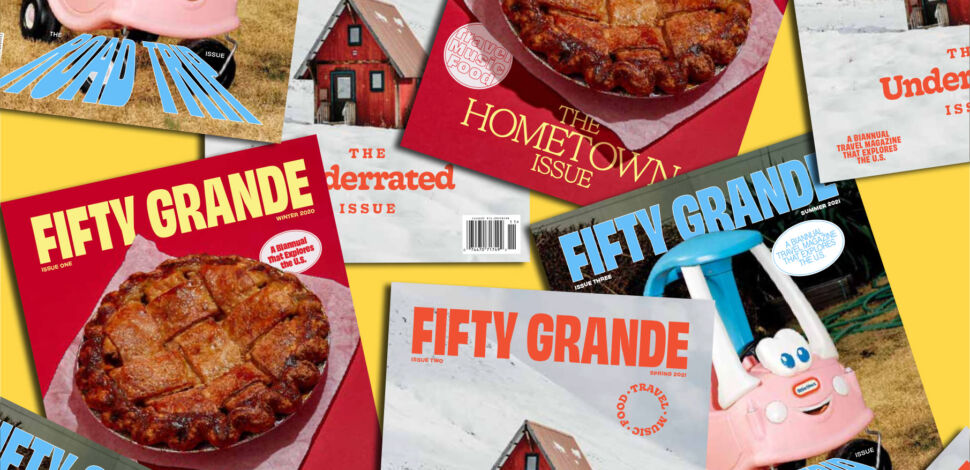 Wisconsin Cheese Road Trip, Stop #1: Emmi Roth
1325 Seventh Ave., Monroe
Emmi Roth's Bavarian-style facade hints at the beginnings of an answer: 175 years ago, Swiss immigrants settled en masse in Green County, the roller-coaster hills reminding them of home. Proprietor Tony Zgraggen, I'm told, occasionally yodels in the hallways — hallways where you can watch Swiss traditions in action, like copper vats cooking and spruce boards piling up direct from Switzerland.
Being sticklers for tradition has paid off. Their Grand Crus — washed-rind, alpine-style cheeses that, like champagne, you can't call Gruyère — practically have groupies: Grand Cru Surchoix is the only American cheese to win the World Championship Cheese Contest in three decades.
Tradition aside, R&D technician Madeline Kuhn won't tell me what new flavors Roth's testing, but she hints at something more meaningful than Xtreme Screamin' Dill Pickle. "The cheese industry is global — so many cultures; so many walks of life," she adds. "I personally want to see more Middle Eastern and South Asian varieties like halloumi and paneer. There's a long distance we can still go, but Wisconsin collects global knowledge and talent. It's happening."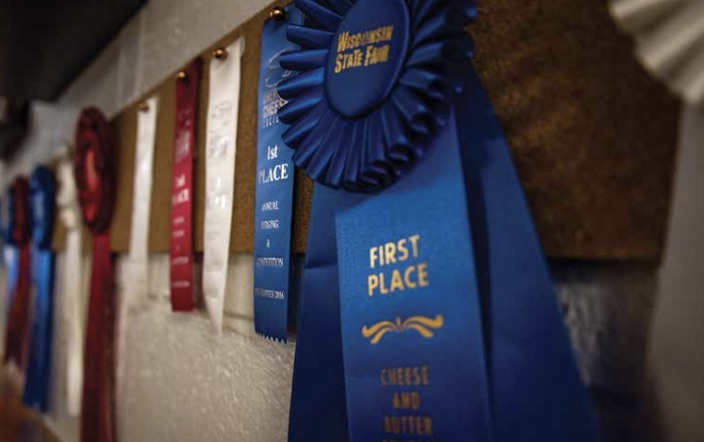 Wisconsin Cheese Road Trip, Stop #2: Carr Valley Cheese Co.
S3797 County Road G, La Valle
Certified Master Cheesemaker Sid Cook wraps more top national and international awards around his rinds than any other cheesemaker in North America — so many that he's "stopped entering contests," he says, batting away the air.
"In the '60s, we sold every pound of cheese to Borden's," says Cook, detailing the past 140 years of his family's cheese history. Like everyone else, originally they made four or five; now they make over 100 different products, from cave-aged cheddars to ash-lined Mobays to sheep butter. Cook hands me a wedge of his Cocoa Cardona, a creamy, chocolate-dusted delight. "Someone would say 'What's that?' And I'd say, 'I just made it up!'"
But Carr Valley may already be on your radar for something else: their trademarked Bread Cheese, based off the Finnish juustoleipa. You simply saute it for a few minutes over medium heat, top with raspberry preserves, and give none to your friends. (The hardcore should try it dipped in coffee.)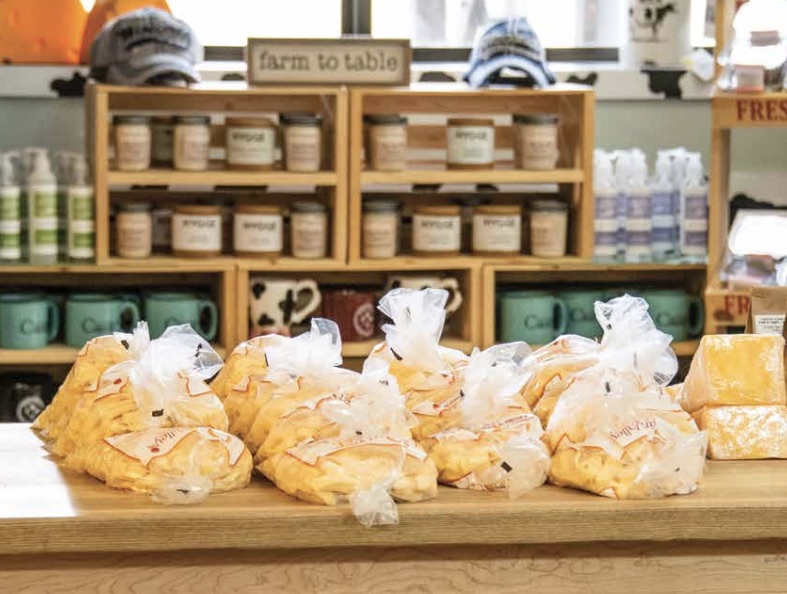 Wisconsin Cheese Road Trip, Stop #3: Roelli Cheese Haus
15982 WI-11, Shullsburg
Roelli Cheese Haus has the arrogance of a gas station; so too does Master Cheesemaker Chris Roelli. He's certified in cheddar, blue and alpine-style cheeses — and in Wisconsin humility. "I literally go with my truck every day," Roelli explains, "pick up the milk from one farmer and bring it back. I've worked with the same cows for years; I know what that milk is like across the seasons. That's what it takes. It takes me not messing up really good milk."
Anyone else will tell you that Roelli is a master of affinage, the art of aging cheese — when he built the shop's on-site aging facility, it was one of six in the nation. He put cheddar-blues on the world map with his flagship Dunbarton Blue, a miracle cheese convincing even Kraft Single loyalists to reach for more of those unthinkable blue veins.
Then there's Little Mountain — great in fondue, great shoved in your face — winner of American Cheese Society's Best in Show in 2016. It tingles a bit on the tongue, little tyrosine crystals popping like firecrackers. It's sweet, nutty, fruity, complex and superbly regarded. Of course, in Roelli's words, it's "just…nice."
Wisconsin Cheese Road Trip, Stop #4: Fromagination
12 S. Carroll St., Madison

"Thirteen years ago, all that existed in Madison for cheese shops was the supermarket," explains Ken Monteleone, head cheesemonger at Fromagination on Madison's Capitol Square, arguably the Midwest's premier cheese shop. "Even though we're 45 minutes from all these world-class cheesemakers!" He handles a Dunbarton Blue, telling me it's one of the first Wisconsin cheeses he fell in love with. He points to a wheel of Roth's Grand Cru Reserve, rattling off awards. He mentions a few other stops that aren't taking visitors and loads my hands up with what I missed.
"Uplands Cheese Co. only makes two cheeses: Pleasant Ridge Reserve and Rush Creek Reserve — and yet they're the only cheesemakers in the U.S. that've won three Best in Shows." Monteleone's knowledge is statistical, encyclopedic. He goes on to describe Uplands' locational grazing practices with their closed herd of cows, how Rush Creek is so creamy it's custard-like (and a favorite of Martha Stewart's).
We move further down the cheese case, toward the mythical: Hook's Cheese. "No one was aging cheddars past five years — when Tony and Julie Hook did a 20-year, we sold it at $209/lb. We couldn't keep it in stock."
Wisconsin Cheese Road Trip, Stop #5: Eno Vino Wine Bar & Bistro
1 N. Webster St., Madison
By this point — yes, I did this all in one day — I needed a glass of wine. In Madison, that means Eno Vino. (So nice they named it twice; both "eno" and "vino" translate to "wine.") I also needed a good chair, and they've got my favorite view of Capitol Square. Up here on the 10th floor, gulls fly by the floor-length windows like paid actors, the dome glowing blue after sunset's golds. I also had one last thing to figure out: Does Wisconsin cheese compare to its European counterparts?
Eno Vino specializes in international small plates, 22-year-old head chef Juan Pavi a prodigal son from Colombia. He Instagrams all his dishes ("We went Jumanji on that cheesecake!") and knows his way around a good-looking cheeseboard. Four Wisconsin cheeses alighting alongside wedges from Europe show up at my table, along Spanish chorizo, apricot-chili jam and a glass of Sauvignon Blanc to wash it all down. It soon became clear: While I swished around the globe, my table was planted firmly in the home of haute fromage.
ALSO SEE