This story is part of our first-ever music special, which includes the results of our music survey, the resulting top music cities ranking and an in-depth look at the most travel-worthy music cities across the country. See all the coverage here.
---
Words and photos by Katie Sikora
Music is not just made in New Orleans, it's born. In the early and mid-1800s, enslaved African Americans were often only allowed "out" on Sundays when they could gather in Congo Square to dance and play music traditional to their cultures. The African-derived rhythms shaped many of the sounds and movements in the square, now recognized as the birthplace of jazz. The habanera, for instance, is a three-part beat that Jelly Roll Morton once called "the Spanish twinge"; it would eventually become an essential component of jazz and be adapted into the second-line beat we know today. While New Orleans is still most commonly associated with jazz and brass bands, the city's sound has never stopped evolving and spinning off new genres. Today's New Orleans musicians take massive inspiration from the centuries-old sonic atmosphere of the city, but bring it into the technological age and, sometimes, the top 10 charts.
The artists here are either Louisianians or people who have spent their entire musical careers in the state, and they are refashioning New Orleans music anew. These are the shows to catch next time you're in the Big Easy. Of course, you should see a few jazz musicians, too.
People Museum (future/electro pop)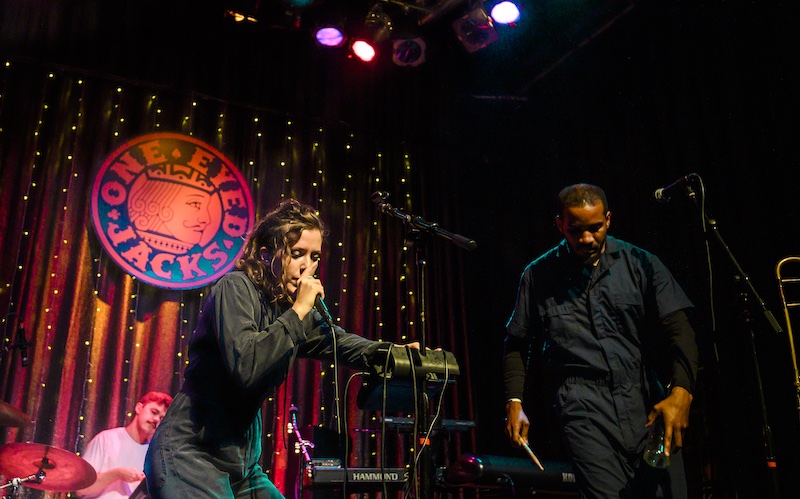 Formed in 2015 by vocalist Claire Givens and trombonist Jeremy Phipps and later completed with bassist Charles Lumar II and drummer Aaron Boudreaux, People Museum have worked to create the sounds of "future New Orleans," music they imagine could be present in the city 100 years from now. All four members of this pop art/electronic group were born and raised in different corners of Louisiana and work hard to blend traditional New Orleans sounds — brass bands, jazz, choral music — into their music, a genre they describe as future pop and brass with gentle strokes of performance art. "This state is so rich and so diverse and our experiences of living here are so different," Givens says. "I don't think anyone can scrub their home from the way their music sounds if they are being raw and truthful."
Bad Operation (ska)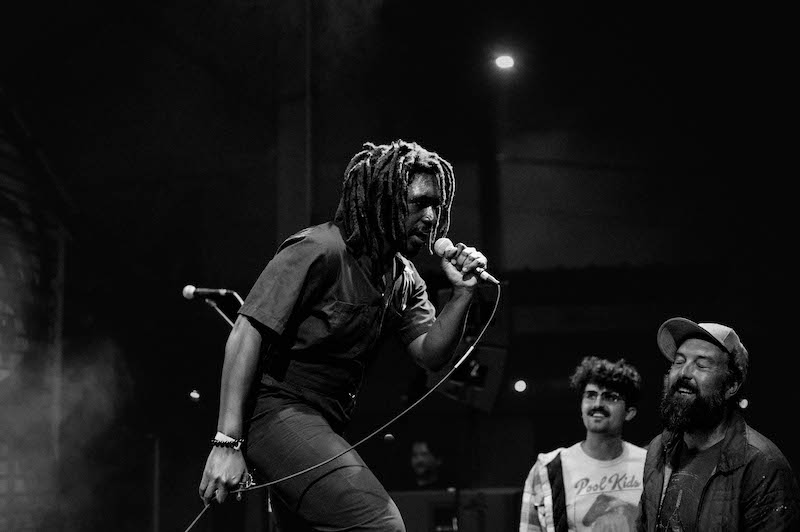 The ska group known as Bad Operation's first show was scheduled for March 12, 2020, and was cancelled due to COVID-19. So band members Dominic Minix, Robert Landry, Greg Rodrigue and Daniel "D-Ray" Ray pivoted and made their debut via music videos and a brand-new record. "Music makes our hometown feel alive," Rodrigue says. "I think our upbringing in New Orleans informs how we approach our shows and our songwriting in a way that is more subtle and less orchestrated. It's just one of the ingredients in the recipe." Ska itself is derivative of New Orleans rock 'n' roll music — think the legendary Fats Domino — and Bad Operation takes a lot of influence from a genre known as two-tone ska that brought together the aggression of punk rock with danceable rhythms from historically Black cultures.
"There is this understanding for us, though — we're going to be outspoken about our politics and standing up against any sort of racism or subjugation," Ray says. "It's creating a 'new tone' in how we talk about human rights and politics in the realm of music."
Big Freedia (bounce)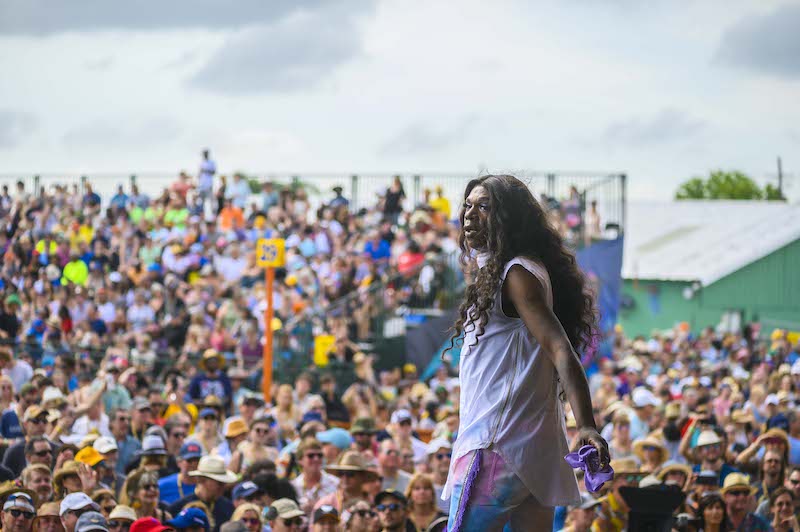 If you know the opening sample on Beyoncé's 2016 surprise single "Formation," then you know Big Freedia. Freedia is a rapper and performer well-known for bringing bounce music — a style of New Orleans hip-hop with origins in the city's housing projects — to an international audience. "I'm the ambassador of bounce music," Freedia said in an interview this article's author conducted for the Sexism Project. "I'm the person who took bounce music outside of New Orleans into the forefront of the world. I took it to the next level where I started making people aware of what we do here in New Orleans, the culture of it and how to party, you know what I'm sayin'?" She has toured with the likes of The Postal Service and Matt and Kim, been featured by artists like the aforementioned Queen Bey, Drake and Kesha and even collaborated on an original song for the "Space Jam" reboot in 2021. But, she said, "[New Orleans] is home. I've breathed this air my whole life."
Tasche and The Psychedelic Roses (psych rock)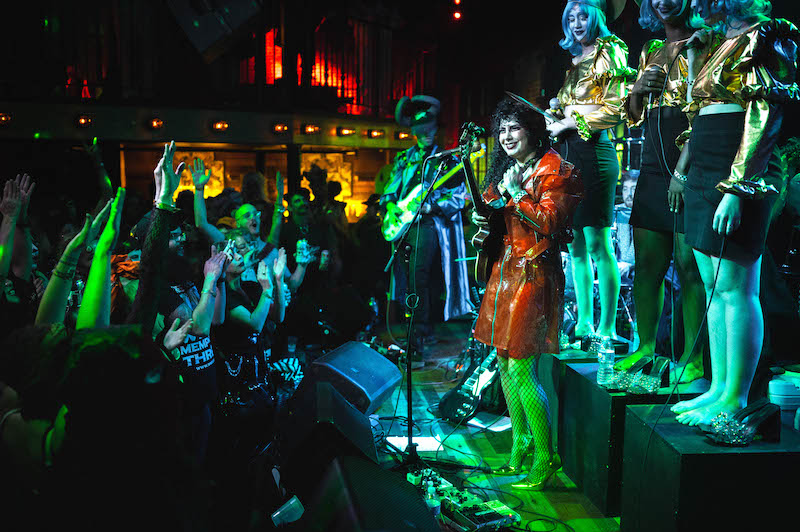 Born in Portland, Ore., Tasche de la Rocha got her start in New Orleans music busking on the streets of the French Quarter, developing her singing and songwriting until she was ready to release her first record in 2017. Her R&B roots have flecks of gospel and doo-wop, and her influences have evolved to include the likes of Queen, Nina Hagen, Joe Meek and David Bowie. "It's like a psychedelic dance party in a burning world, or something along those lines," de la Rocha says of her sound. "I feel like it's really dark, very cathartic, very emotional, going through all of the pains you have with the biggest, most rock 'n' roll sense of mind you can have." With three guitarists, a bassist, a drummer and four vocalists in tow, Tasche and the Psychedelic Roses utilize grungy guitar riffs and multipart vocal harmonies to create their version of punk, surf, cabaret and psychedelic music all rolled into one.
Pell (rap)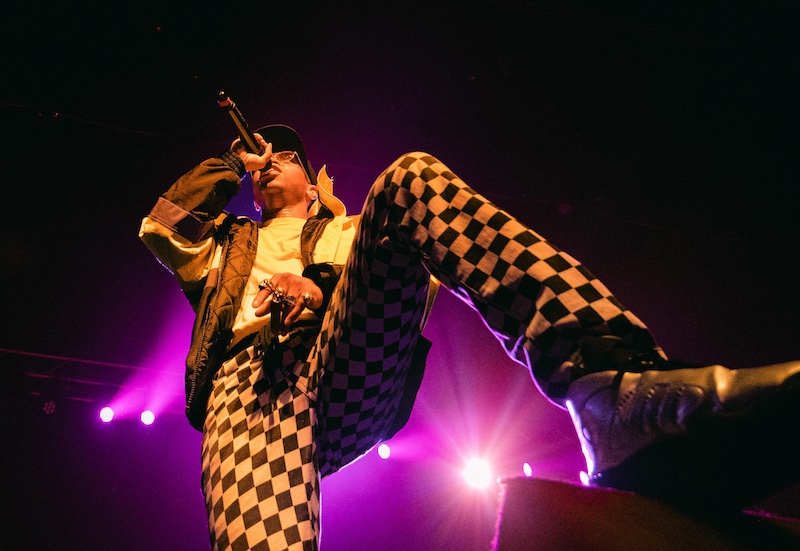 After rapper Jared "Pell" Pellerin evacuated New Orleans during Hurricane Katrina and relocated to Jackson, Miss., he made connections with people by way of his beat machine and accidentally kicked off a musical career in the process. Now known for his textured and conceptual beats paired with intentionally spacey lyrics, his music has been described as living in between indie rock and indie rap. Pell returned to New Orleans during his college years and released his first mixtape in 2014, followed by his first EP in 2015, a full-length record in 2019 and — most recently — premiered GLBL WRMNG, a collective of local producers, songwriters and performing artists who are helping one another in their musical goals and giving voice to environmental issues in New Orleans. Co-founded by Pell and his friend and collaborator Nate "Suave" Cameron, the group has helped build community gardens, cleaned up beaches and other public green spaces and held community events to raise general awareness of human effects of the environment on both a local and a global level.