If you haven't already, here's your nudge to plan that October weekend away. Some of these picks have to do with unique experiences in the fall — yes, there's mention of foliage below — but these places stand as worthy destinations any time of the year, with October being when they flex a little extra.
Asheville, North Carolina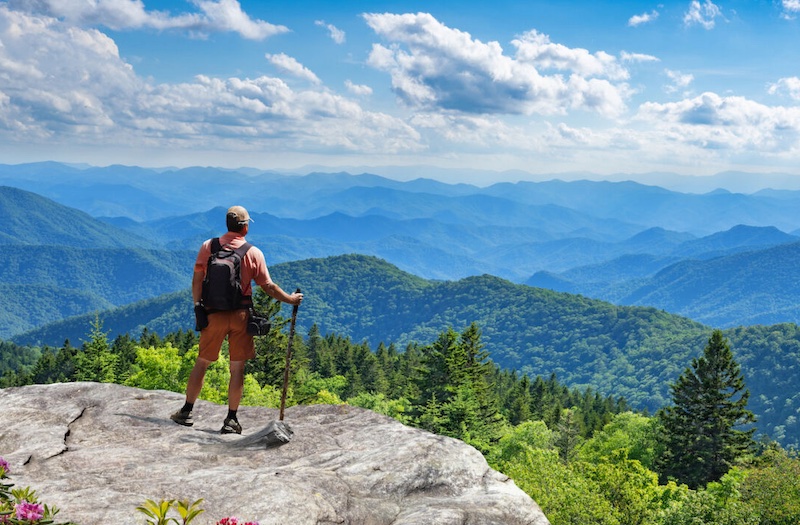 The leaf-watching season is extra long in Asheville and October is the peak time, but you're also here to take in the vibrant arts community with its museums, galleries and numerous artist studios, and the thriving food scene, which includes Appalachian fare, barbecue (obviously) and the local craft beers. Those seeking outdoor adventures will find ample things to do, including mountain biking and hiking, between the Blue Ridge Mountains and Great Smoky Mountains. 
— Taryn White
Chicago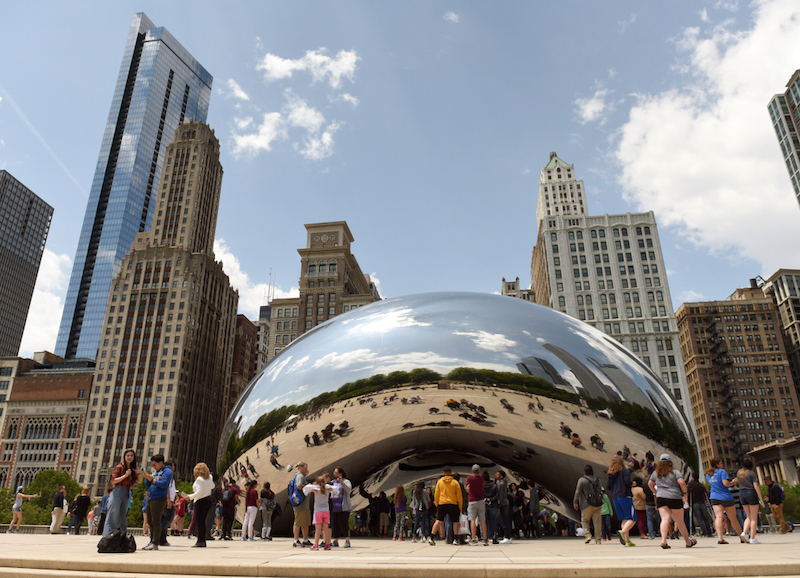 John Hughes movies. Wrigley Field. That bean sculpture thing. Gangsters. Michael Jordan. Based on a handful of common culture points one could mistakenly assume they know all they need to know about Chicago without having spent a minute there. The reality is, it's a city of neighborhoods and proud communities, rich with architecture and performance art; a hub for culture and food, street art and comedy. The Windy City is one of America's gems and should be on everyone's bucket list to visit. If you need a timely excuse to go, the first week of October the city will host the Chicago Beer Festival, when it celebrates the finest of craft beer, from local, midwestern microbreweries to grocery store staples.
— Chris M. Walsh
Kansas City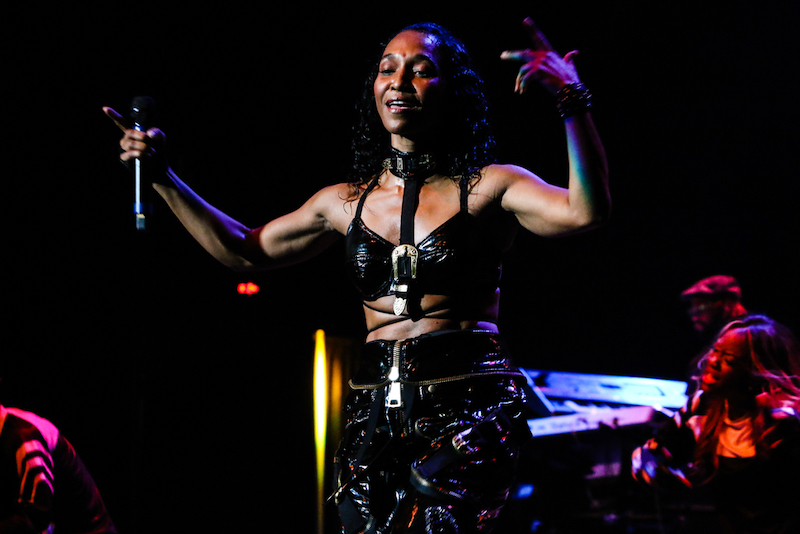 Kansas City sits in the center of the country, rife with culture, food and a self-sustaining independent music scene that punches above its weight class. It may not be on your radar as a travel destination, but Kansas City — an equidistant flight from both coasts — has an ever-growing and diverse music community and now a new airport terminal with thousands of additional flights in and out every week. Home to a historic jazz district, music festivals dedicated to music discovery and a treasure trove of independent record labels and artists, Kansas City is an underrated music hot spot. During our Music Special we recommended you spend a weekend in Kansas City going to shows, and we're back to say the same thing. If you need an extra push, you can catch part of the American Royal World Series of Barbecue if you plan to visit the weekend of September 30 and October 1. 
— Anna Selle 
Norfolk, Virginia
Virginia loves its founding father origin myths, and the wine industry is no exception: spend a little time Googling and you'll undoubtedly run across mentions of the House of Burgesses (for you out-of-town folks, that's the state legislature, which in 1619 made each landowner plant grapevines in the name of King James) and devout oenophile Thomas Jefferson. Still, with over 250 wineries across the state, Virginia is squarely on the map for wine destinations. If you're a wine aficionado and haven't tasted the vino from Virginia's growing wine industry, try Norfolk's Town Point Virginia Fall Wine Festival. There you'll find 25 of the Commonwealth's best wineries pouring and selling over 200 fine wines, as well as food and other wine-related vendors. The event runs October 21-22.
— Katherine James
Ojai, California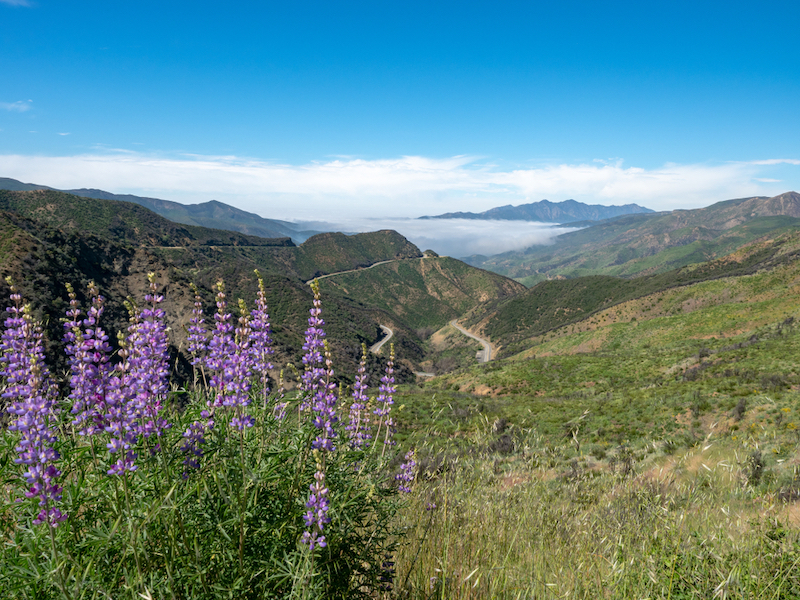 Ojai is a cozy, quiet 4.3-square-mile Southern California town filled with vintage shops, spas and art in a valley surrounded by rolling mountains and preserves you can hike and horseback ride through. Located in Ventura County about 75 miles from Los Angeles and about 35 miles from Santa Barbara, Ojai is frequented by spiritual seekers, outdoor enthusiasts, bikers and tired city and suburb dwellers, and even celebrities looking for a weekend away. This isn't the place for an out-all-night rager, but it is a great spot if you're looking to relax. We included it here since Ojai's best weather is in October. Take advantage.
— Ana Monroy Yglesias
Portsmouth, New Hampshire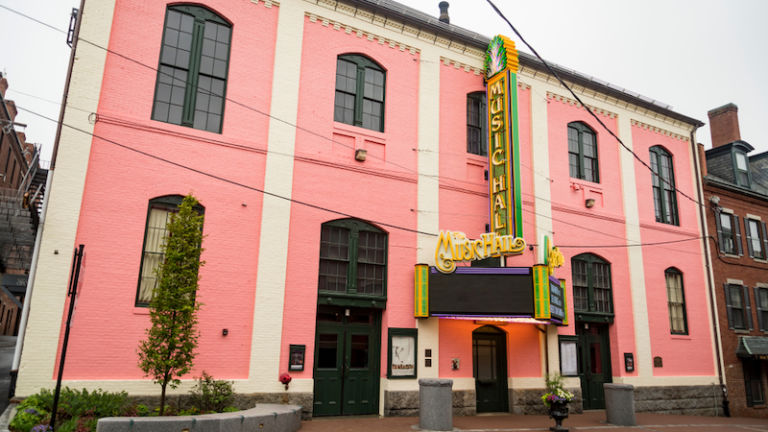 Portsmouth is a quaint New England coastal town just an hour's drive north of Boston and October is when to catch that famous New England fall foliage action. Portsmouth has a lot of old-school charm, with 17th-century brick and slate buildings, a historic working seaport and cobblestone streets. But you'll also find nationally acclaimed local breweries like Smuttynose alongside antique stores, restaurants, sidewalk cafes and boutique shops. If you have the time, we also recommend visiting Manchester, which is just 45 minutes inland, where you can attend the one-day Chocolate Expo held on October 15.
— Dana Freeman
Voyageurs National Park, Northern Minnesota
Tucked way up in northern Minnesota right on the Canadian border, Voyageurs is one of the National Park Service's best kept secrets. "There are lots of Minnesotans who don't even know there's a national park here, though that's quickly changing," said Emily Schwanke, co-owner and guide at Voyageurs Guide Service. Encompassing 218,000 acres, Voyageurs only sees around 221,000 visitors in 2022, according to the Voyageurs National Park Association. In comparison, Great Smoky Mountains National Park, the most-visited national park in the U.S., spans 522,427 acres and drew 12.9 million visitors last year. That's only about 2.5 times the space, but 52 times the number of people. That's precisely why the people who know about Voyageurs love it so much. "It is so remote," Schwanke says. "A lot of national parks are becoming like Disney World, with so many people." While Voyageurs has the capacity for many more visitors, it doesn't bring in the huge crowds. "Which is part of the draw," she adds. "It makes it feel like you're actually going into the wilderness." One thing to note: In October it will likely be in the 30s at night. If you plan to camp, but you primarily only camp in summer, this one might not be for you.
— Amy Marturana Winderl
Wisconsin road trip, starting in Madison
Wisconsin cheese collects worshippers, headlines and medals. Part of a 43 billion dollar industry, it comes in over 600 flavors, styles and varieties, which is more than anywhere else on the planet. The "Dairy State" may sound like an aww-shucks moniker, but it's the winningest state in the nation in terms of awards; the only to require its cheesemakers have a license; the only place that crowns Master Cheesemakers outside of Switzerland. October is when the state hits peak fall foliage watching, making it a perfect time for a five-stop road trip to discover Wisconsin is home of haute fromage.
— Jacqueline Kehoe