Miami's hottest new street murals were on full display during this year's Art Basel, the biggest and most influential American art fair, which went down from November 30 to December 4 in South Beach. The art fair, which coincides annually with Miami Art Week, draws artists from all over the world who hope to make their mark on the world's stage via satellite fairs and Art Basel-adjacent street art fests. In case you weren't there for the festivities, we've got good news: from hotspots like Wynwood to the Design District, we've collected some of the most notable new murals to catch you up what you missed.
While South Beach becomes the capital of the fine art world for one week each year, Wynwood dominates the street art world year-round. While you could pay for a ticket to Wynwood Walls or the Museum of Graffiti, Wynwood's best art is found on the street — like this staggeringly large, brand-new mural from iconic Berlin-based graffiti squad 1UP Crew.
The real beauty of Wynwood lies in its balance between international street art superstars, bold new upstarts and local creative talents. Long before Art Basel's arrival in 2002, Miami boasted a bombastic graffiti scene — and perhaps no group of graffiti writers has dominated harder than the MSG crew, an acronym for "Miami Style Gods." Their expansive and shifting roster of members make up the best of Miami's illegal artists — those with the guts to get their work up in legendary spots and the style to make the most of it. You can catch one mural from last year's locally based Art Week, where over a dozen MSG artists created a piece that floods and entire city block with a marine wonderland, marked with each artist's signature style.
Atomik is among the most well-known affiliates of MSG — he might even be the most ubiquitous artist at work in Miami today. Atomik's signature grinning orange is the single-most recognizable character on the city's streets — keep your eyes peeled and it won't take long before you spot that smile and neat coiff of green leaves. During this year's Miami Art Week, Atomik opened Miami Style Gallery, an art space focused on urban and illegal aesthetics. The gallery's inaugural exhibition is a joint showing by Atomik and Chicago-based JC Rivera on view through December. A die-hard Miami local, Atomik offers a bit of expert advice for newbies navigating Miami: "I recommend getting around on a scooter or bicycle… Traffic is crazy." Fortunately, a few companies like Lime offer grab-and-go scooters around the city for your art explorations.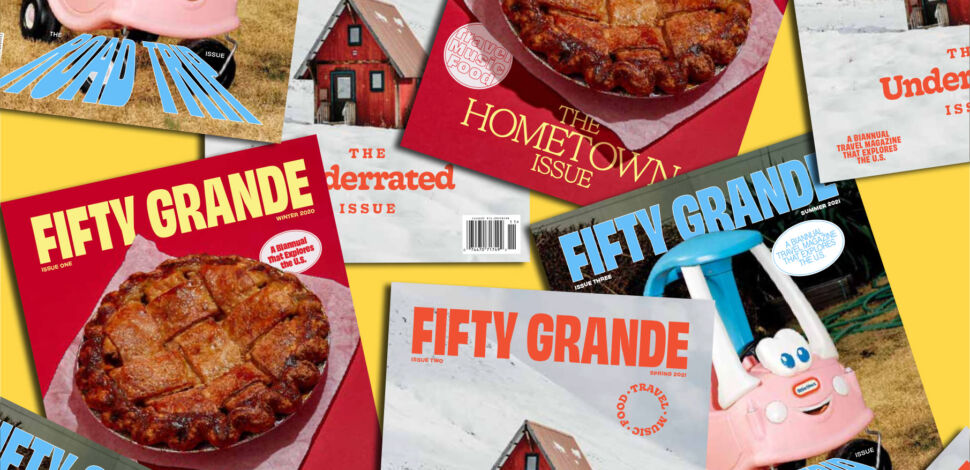 After savoring Miami Style Gallery, you won't need to go far to see super-fresh artwork from America's rising street art stars. Nomadic artist Aaron Golbeck has spent the past year or so traveling the country to paint walls culled through serendipity, gumption and talent. Golbeck left his latest mural in Miami during this year's Art Week, a tricked-out Gundam suited up in vibrant tags of the artist's own style. Take a look and see if you can find a special tribute to Miami's most famous graffiti artist hidden within, and then snap a selfie for scale alongside this towering artwork.
Claudia La Bianca painted this goddess to honor the city's feminine spirit. The Sicilian American creative has called Miami home since 2006, and as her bio explains, she's created numerous "portrayals of incredibly sexy and confident women of wonder [that] command respect, tying her philosophies towards empowerment." She noted that this particular artwork intends to inspire viewers, regardless of the background. When it comes to visiting Miami, for Basel or otherwise, La Bianca says, "There's so much to see and experience, best to go with the flow and see where it takes you. It's like a treasure hunt — the more you search, the more you will find."
Mana Contemporary, an American cultural center with footprints in Jersey City, N.J., Chicago and Miami, throws down every year during Art Basel to curate monumental artworks from the hottest artists of the moment. The center's Miami Mural Festival (Nov 29-Dec 5)
offered 500,000 square feet of walls in Wynwood and the Flagler District, according to a release, and it's where you will find the completed version of this mural by South American artist Sipros, alongside scores of new murals from artists like Elle, Osiris Rain and more.
The variety of distinct organizations curating Wynwood's street art keeps the scene fresh. Since 2019, Wynwood Mural Fest has become one of the largest single-weekend street art events of Miami Art Week, let alone the city's whole year. Muralist Nate Dee joined the festival lineup this year, returning to the streets where he first cut his teeth while learning to paint large walls. Sponsored by the Miami Open, Dee's high-octane artwork depicts tennis stars Hubert Hurkacz and Ashleigh Barty, paying tribute to the sporty spirit of the city that's also home to the Dolphins and the Heat. Dee recommends visiting art galleries the Pérez Art Museum Miami in Downtown and N'Namdi Contemporary Fine Art gallery up in Little Haiti while in Miami on your art expedition.
Further uptown, Miami's Design District is known for its sleek architecture, high-end interior design shops, luxury fashion boutiques and art galleries like Miami Art Society. Local artist turned international talent Hoxxoh worked on the gargantuan MSG wall in Wynwood last year, but for Miami Art Week 2021 he held his first solo show in seven years in the Design District. "Portrait.Scapes" collected a wide array of artworks from the abstract artist. When it comes to navigating Miami's rich art scene, the artist offers a few words of wisdom: "Filter through the pretentious facade and embrace the freedom of the unknown."
While you're in the Design District, make sure to drop by juice bar and cafe Guarapo. There, you'll find an exhibition of 34 canvases by Renda Writer, a nomadic artist who's left a significant impact on Miami over the years. The mixture of small and large artworks all rendered in the artist's signature handwritten style range in price from 40 to 750 dollars, meaning there's a good chance you could leave Miami with an artwork of your own. "The pieces showcase a lot of my signature phrases and statements, all of which come from my 10 years of writing, recording and performing poetry, before I got into art," Writer explains. The exhibition is slated to remain on view indefinitely — but you're likely to see Writer's work across your adventures. Just keep your eyes out for his stickers, stencils and small works like this mural in Wynwood.