The eastern border of Pennsylvania is defined by the ebbs and flows of the Delaware River. The area once relied on its ports and rail systems to export steel and coal to the rest of the world, but it now retains mere vestiges of its industrial past. Part of that heritage includes the quick and accessible food stands that offered a variety of niche hot dog serving styles. The region is still home to those serving styles, plus more than a few quirky joints where you can still find them. If you're traveling through the commonwealth for hot dogs, our advice is to stick to the river. Follow our guide for a perfect north to south jaunt as you eat your way through the right-hand side of the Keystone State.
Scranton Texas Weiners
Step right up to the Coney Island section of Scranton, where they've been serving classic Texas Weiners since 1923. These chili-drenched hot dog sandwiches have less to do with Texas or New York than with the Greek immigrants who opened these diner-style counters almost 100 years ago. Two worthy stops in town: Original Coney Island and Coney Island Lunch. Each is legendary, but you have to pick a team once you try both.
Easton style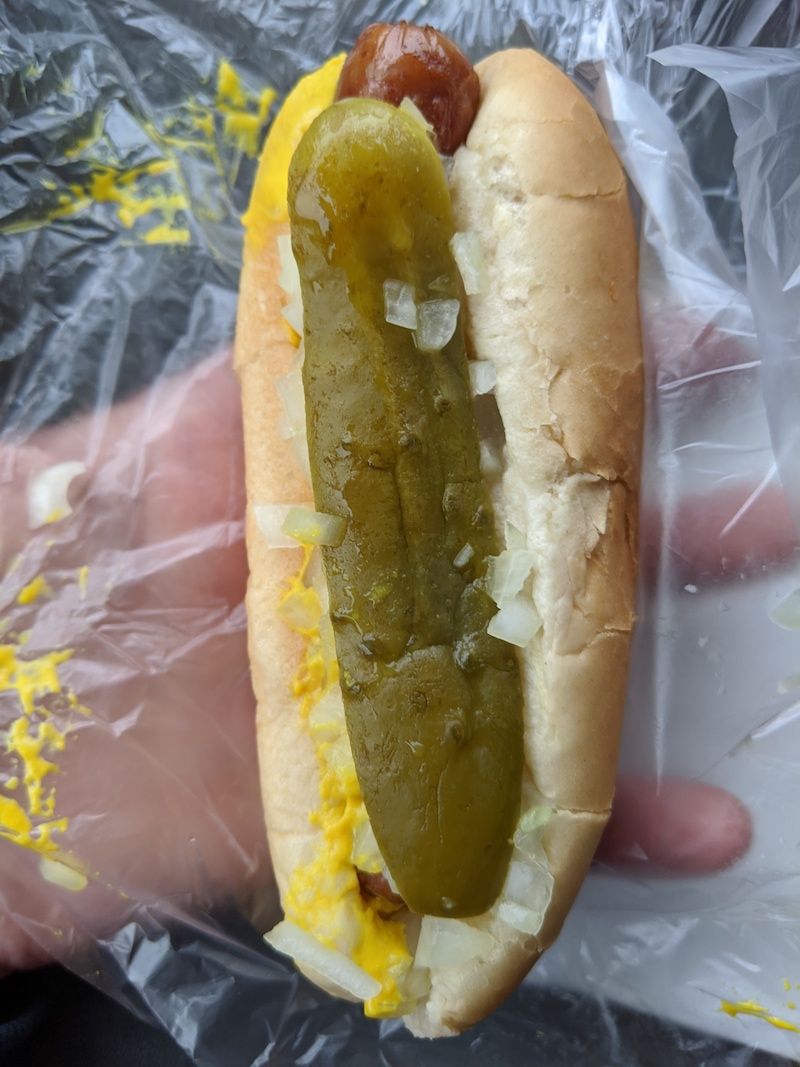 Clear your mind and meditate on this: "One with everything" in the Easton metro area means a short beef and pork hot dog topped with yellow mustard, diced white onions and a crispy pickle spear. There's lots of options out there (some of the best versions are served across the bridge in New Jersey), but you can't go wrong with Jimmy's Hot Dogs. Three with everything on 'em still cost under $5.
Italian Hot Dog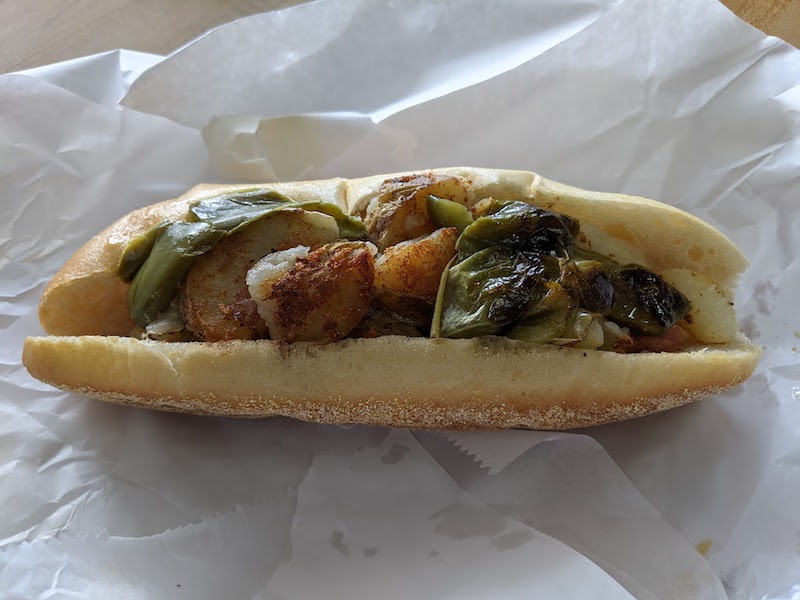 The Chambersburg part of Trenton, N.J., was at one point a Little Italy. The neighborhood was known for a local serving style called the Italian Hot Dog, a frankfurter topped with fried potatoes and a single charred green pepper. Demographics changed, and when the Italians left Chambersburg, so did the hot dog. It persists regionally, though. Sam's Cold Take Out Beer over the state line in Morrisville, Penn., serves an authentic rendition.
Beast Challenge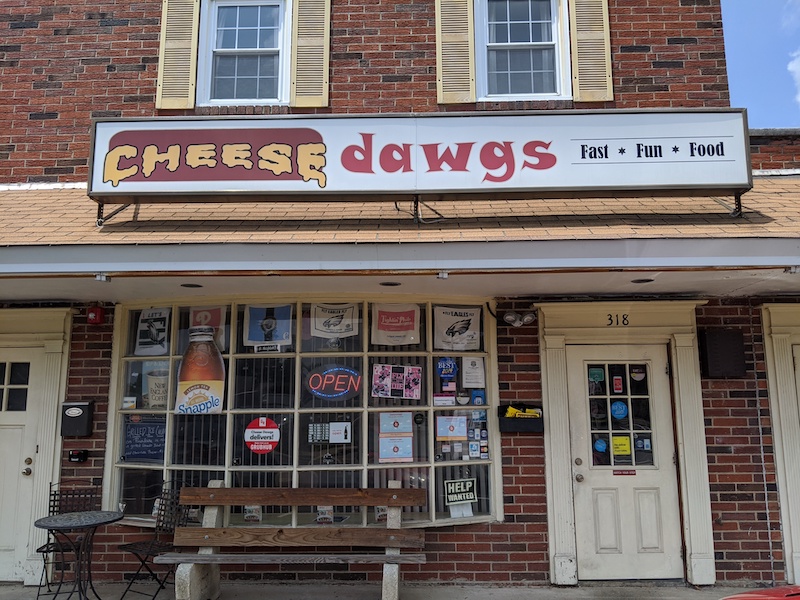 Cheese Dawgs in Feasterville-Trevose, Penn., offers an over-the-top meal that includes way more food than any human should eat all at once. "The Beast" includes two footlongs dressed however you like stuffed into huge hoagie rolls. Too tame? Okay, big dawg. Try the Beast Challenge. Down the whole monstrosity in 10 minutes or less and they'll put your name on their wall of fame. You'll take home a pretty sweet T-shirt too.
Combo Style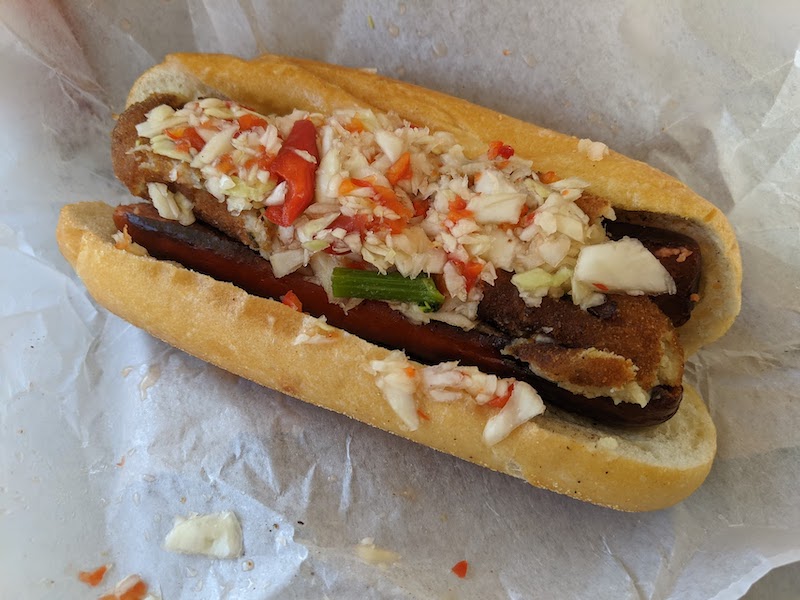 Expect no less than grit and charm from the City of Brotherly Love, especially when it comes to street food. Philadelphia's signature hot dog serving style is affectionately referred to as the Philly Surf & Turf. More formally, the "Combo" style mashes a fried fish cake on top of a hot dog or spicy sausage. It's topped off with brown mustard and a delicately sweet yet tangy regional relish called pepper hash. Johnny's Hots serves the real deal.
Fancy corn dogs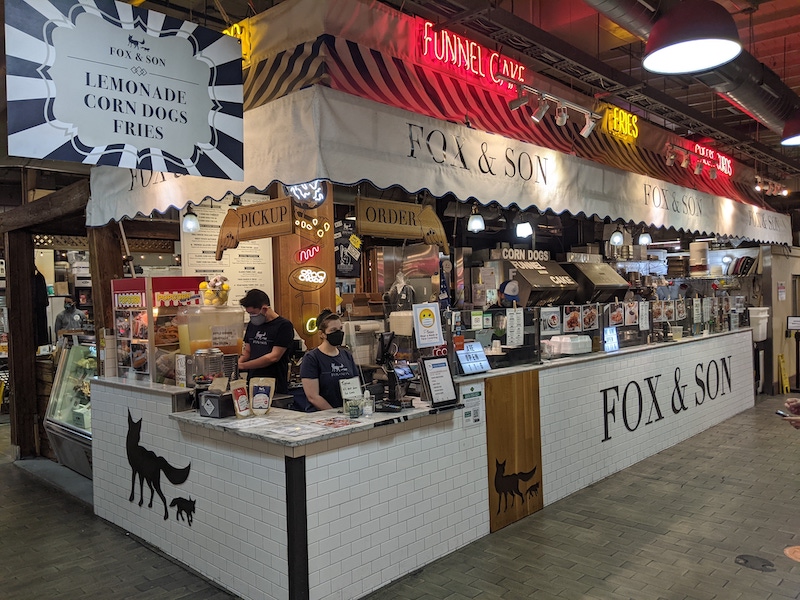 Batter up! We dare you to find a better corn dog than the offerings at Fox & Son inside Philadelphia's Reading Terminal Market. The establishment caters to the aficionados able to discern the types of meat in their hot dogs. Choose from an all-beef, a pork and beef blend, a spicy pork or even a vegan dog (nice touch). It's then skewered, hand-battered, deep fried and served hot. Perfection on a stick.
Frankfurter sandwiches
Jimmy John's Pipin' Hot Sandwiches has been "famous for frankfurters" since 1940. You can't miss this roadside stop. Outdoors, it's plastered with giant signs. The inside is decked in a locomotive train theme. Natural casing Dietz & Watsons are served fast and friendly with self-serve toppings available throughout the restaurant. This is the kind of place you bring your kids just so they can bring their own kids one day.