This story appears in The Food Issue, which is on sale here and is in stores now.
Charcuterie. Croissant. Caramel. Cuisine. When Americans — and the foods they eat, and the way they talk about the foods they eat — get fancy, they get French. It's no mistake: a thousand years ago, French everything forced its way across the British Isles, from its silent consonants to its gouvernement to all things délicieux, from porc to salade to Julia Child's famous, "Bon appetit!"

But the French couldn't invade the home. When their new subjects were gathering around dining tables, singing at church, tucking in their children, they spoke German. They may have sold boeuf and mutton to the French elite, but they woke in the mornings to tend the Kuh (cow) and Schaf (sheep). They complained about the kalt Wetter (cold weather) over pints of Bier and plates of Fisch. Which is to say, they held onto life's basic necessities and simplest pleasures.
And then they came to America, and they continued gathering around dining tables and singing at church and tucking in their children. It's the German story this time, but it's the immigrant story every time. Holding onto your community — to your words, to your traditions, to what's on your plate — is an act of resistance.
And this was Wisconsin's.
—
150 years ago, Milwaukee was known as Deutsche Athen. There were German singing societies, biergartens, Turners (gymnastics) societies, German schools, newspapers and magazines and, of course, restaurants, breweries and beer halls. "By 1860, German immigrants and their children comprised more than half of Milwaukee's population," explains Ben Barbera, director of collections and exhibitions at the Milwaukee County Historical Society. By 1880, Milwaukee had the highest concentration of a single immigrant group in any American city. It was a wurst-and-schnitzel melting pot.
"German lager quickly surpassed English beer as the drink of choice," Barbera adds, with Pabst, Schlitz and Blatz becoming national powerhouses and their tied houses birthing "Brew City." Roadhouses — where passing travelers would find food and accommodation — were the first iteration of what would become the state's beloved supper club, and folks gathered to sing in beer halls, talk shop at the tavern and kneel in church. On Fridays, the good Catholics that they were, they ate fish fry: fried fish, potato cakes, coleslaw and a slice of rye bread to wash it all down.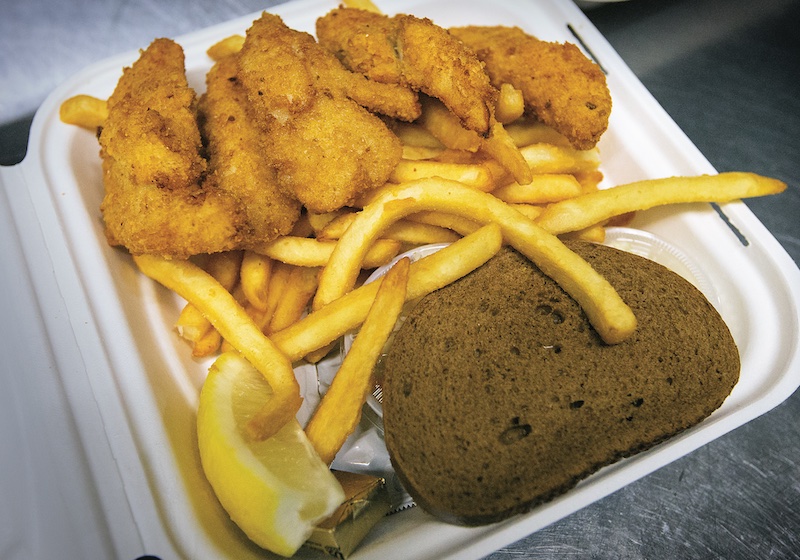 It's at roughly this point that truth stops, sits down, and legend takes over — thanks to Prohibition. "The legend is that taverns were giving out free fish fries if you got a beer," says Ron Faiola, "Wisconsin Supper Clubs" author and photographer. And Milwaukee had a lot of taverns. Without German lager free-flowing from the taps, taverns had to convince every Hans and Heinrich to stop in anyway, likely sliding that pint under the table. "And there were fish fries," Faiola clarifies. Fish was abundant, readily available, and if you could operate a fryer and slice a potato, you could be head chef. "But they weren't legendary like they are now. It was just good, cheap food."
Emphasis on good, and emphasis on cheap. Back in Hans and Heinrich's day, grabbing fish fry meant eating fresh and local: perch, bluegill and walleye, caught right from the chilly waters of Lake Michigan. "Perch doesn't last too long out of the water," Faiola notes. "It was a catch-that-day-and-serve-that-day kind of thing. People didn't think too much of it; now, perch is the more expensive option." (If you see lake perch on the menu — a growing rarity — it's probably from the Canadian side of Lake Erie. "Or it's actually ocean perch," Faiola adds.)
While Catholicism and Prohibition play the role of hero and sidekick here, it's WWII that would swoop in and get the fish fry its official Friday night mandate. The OPA — Office of Price Administration — restricted red-meat consumption during the war, and the humble fish fry leapt the ranks, from "good and cheap" to point of community pride. "It's comfort food," remarks Barbera, "beloved in a place that's cold seven or eight months a year." It's also an excellent expression of the German gemütlichkeit, he adds, which roughly translates to friendliness, comradery and well-being. The fish fry became part of the state's identity, the reason to gather together around the table.
Then, with supper clubs gaining steam in the '50s and '60s, something reminiscent of today's fish-fry fervor takes shape. All-you-can-eat fish fry and family-style fish fry take over restaurants, taverns and supper clubs (the iconic Kegel's Inn tried out the "free fish fry" thing for a while). The dish wove itself into the community fabric: schools — not always Catholic — hosting fish fry in church basements, VFWs slinging weekly plates of cod and walleye to whoever wants to show up and sit down. "It was a family thing," says Faiola. "The fish fry was, 'Hey, let's meet up. It's the end of the workweek. Let's get dinner.' It was cheap, easy, affordable, nutritious — well, the fried part not so much — and filled you up with potatoes and coleslaw."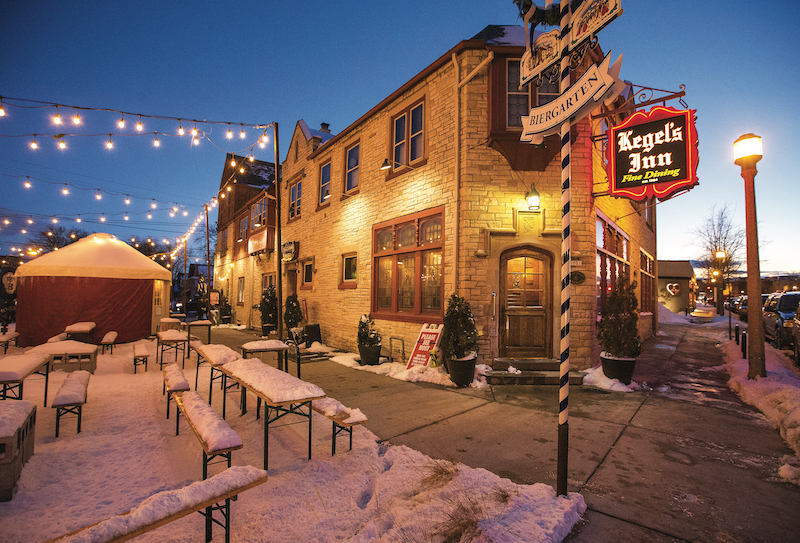 Not too much has changed from that classic plate. You'll still find spots in the Milwaukee area that do rye bread, but Madison's more likely to toss you a dinner roll. Cod has become ubiquitous, though you'll still run into perch, walleye, bluegill or smelt, usually for a premium. You can get your fish battered, broiled or breaded, with your choice of potato — french fries have become fairly standard, though traditionalists should eye the potato cakes — coleslaw and a lemon wedge. You can't throw a cheese curd in all of Wisconsin without hitting a Friday night fish fry during Lent or otherwise, and naturally, the staple has gone global: Spots like Milwaukee's On The Bayou prep up a Cajun fish fry, and Café El Sol goes Latin-inspired.
But that's not to say Milwaukee's über-German heart isn't still pumping. "As late as 1990, nearly half of the residents of Milwaukee claimed some German heritage," says Barbera, and the proof is in der Pudding. He points to beer gardens dotting the landscape again (Milwaukee opened the first beer garden in the country post-Prohibition); breweries like Lakefront making crowds with fish-fry fever line up out their double doors; the popular summer festival German Fest; and the Milwaukee German Immersion School. "Even some of the old singing societies are still [around]."
"There's even fish-fry pizza at Ian's," says Faiola, referring to the Wisconsin-based pizza chain. "It's really good. They put everything on it: fish fry, french fries, coleslaw. You gotta try it."