This story is part of the Underrated issue (Fifty Grande #2), which is available for purchase here.
Let's be honest, South Dakota is on no one's must-visit list. For me, if you asked prior to 2020 if I'd ever planned to trek to the Midwestern state, I would have shot back a grimaced, confused look, as if one had just casually offered a recreational root canal. Yet there we were, my husband and I, on the tail end of our year-long(ish) RV trip around the states, on a route designed to maximize time in national parks, wanting more South Dakota. Not only is there more to do than we expected — you could spend weeks in the parks — but the wide open, uncrowded space pulls you in and doesn't let go. Doubly so with a global pandemic as a backdrop. If your vacation goals include unplugging and being wowed by majestic landscapes, South Dakota's calming, refreshing remoteness is the answer. Here's your five-day guide — what to do in South Dakota — for this must-visit state.
Day 1: The Monuments
We set up base camp in Rapid City, which is sometimes called the "Gateway to the Black Hills" for its proximity to the mountain range. There are plenty of lodging options in the area, including campgrounds, RV resorts, rental cabins and hotels. In the Black Hills, you'll find two of the most famous monuments in the country: Mount Rushmore, sculpted to honor four influential U.S. presidents, and Crazy Horse, which serves as a tribute to the eponymous Lakota leader and the North American Indians in general. Neither monument is finished, though there are plans to complete Crazy Horse. Spend a few hours at each, learning about the history of our nation from multiple perspectives. Don't miss the homemade vanilla ice cream at the Mount Rushmore Memorial Team Ice Cream shop — it's allegedly made using Thomas Jefferson's own recipe.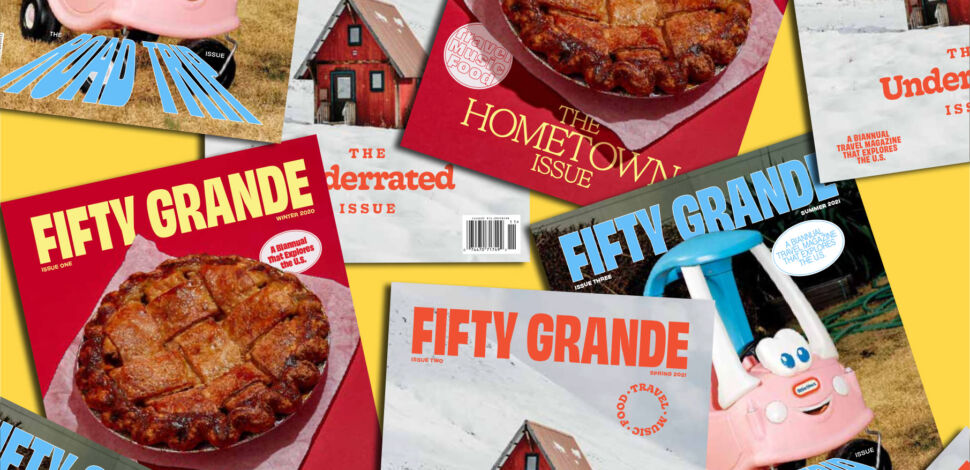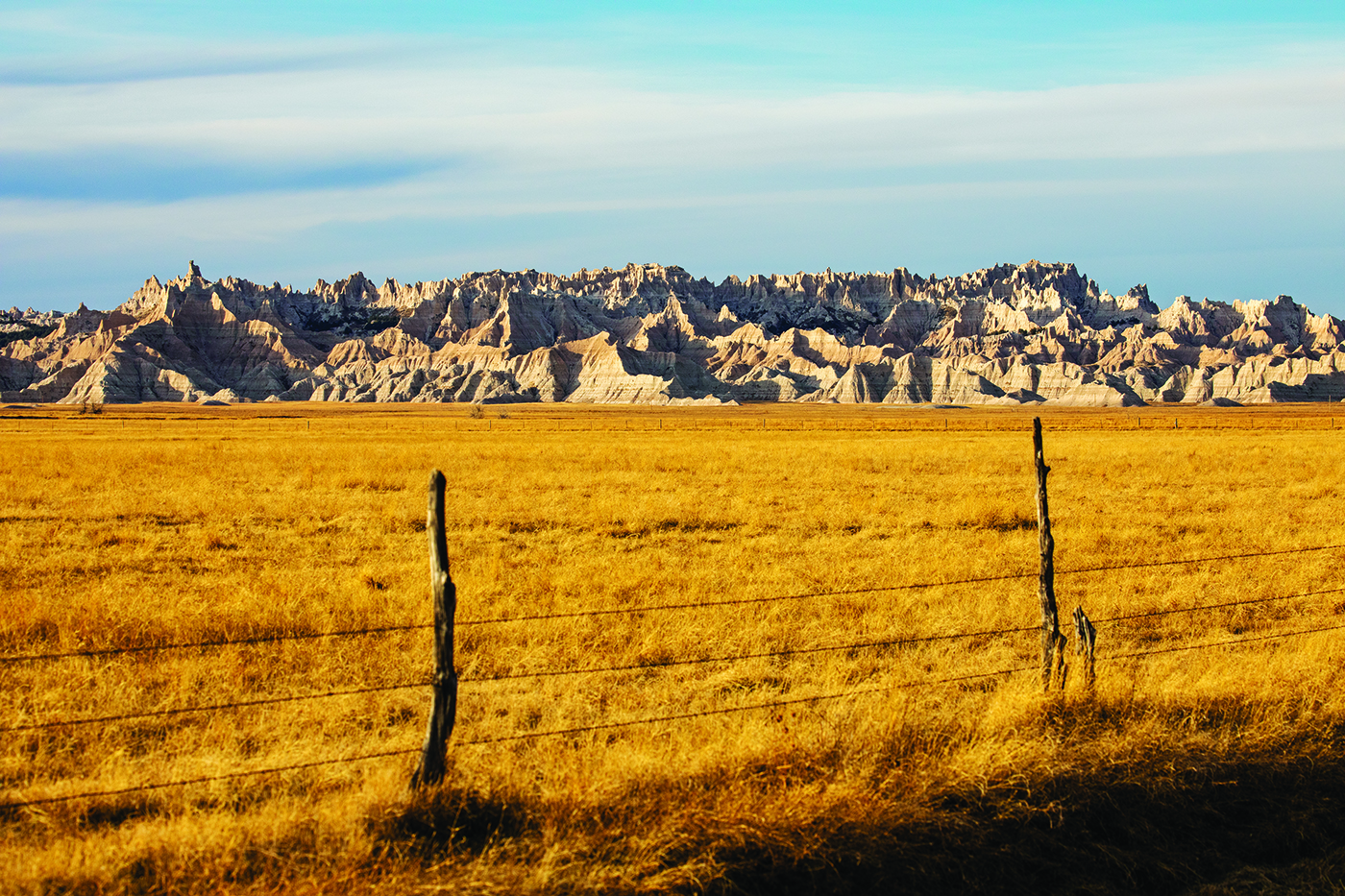 Days 2 and 3: The State Park
Avoid making the same mistake we did: set aside more than one day to explore the 71,000-acre Custer State Park, also nestled in the Black Hills just a short drive from the monuments. Hike one of the park's trails, watching for wildlife and enjoying the creeks and rock formations you'll pass along the way. Then, take a slow, leisurely drive down Wildlife Loop Road, where you're likely to spot everything from bison and pronghorns to turkey and prairie dogs. It's hard to miss the "begging burros," once-tamed donkeys that were released into the wild years ago and now spend their days begging visitors for food. If you see a bunch of cars pulled over on the side of the road, they're probably making some hungry burros very happy.
On your second day, mountain bike on a portion of the Centennial Trail, which runs north to south through the park. Then, take a drive along Needles Highway. Located in the northern portion of the park, the 14-mile road is named after the sharp granite formations you can see along the drive. Anyone afraid of heights might have a tough time stomaching some parts of this narrow road as it winds through rugged mountains and sprawling meadows lined with evergreen forests. If you're game, it makes for a perfect afternoon sightseeing excursion. For dinner, head to the small town of Custer. We had some pretty great burgers at Black Hills Burger and Bun Co., and you'll find a handful of other dining options nearby.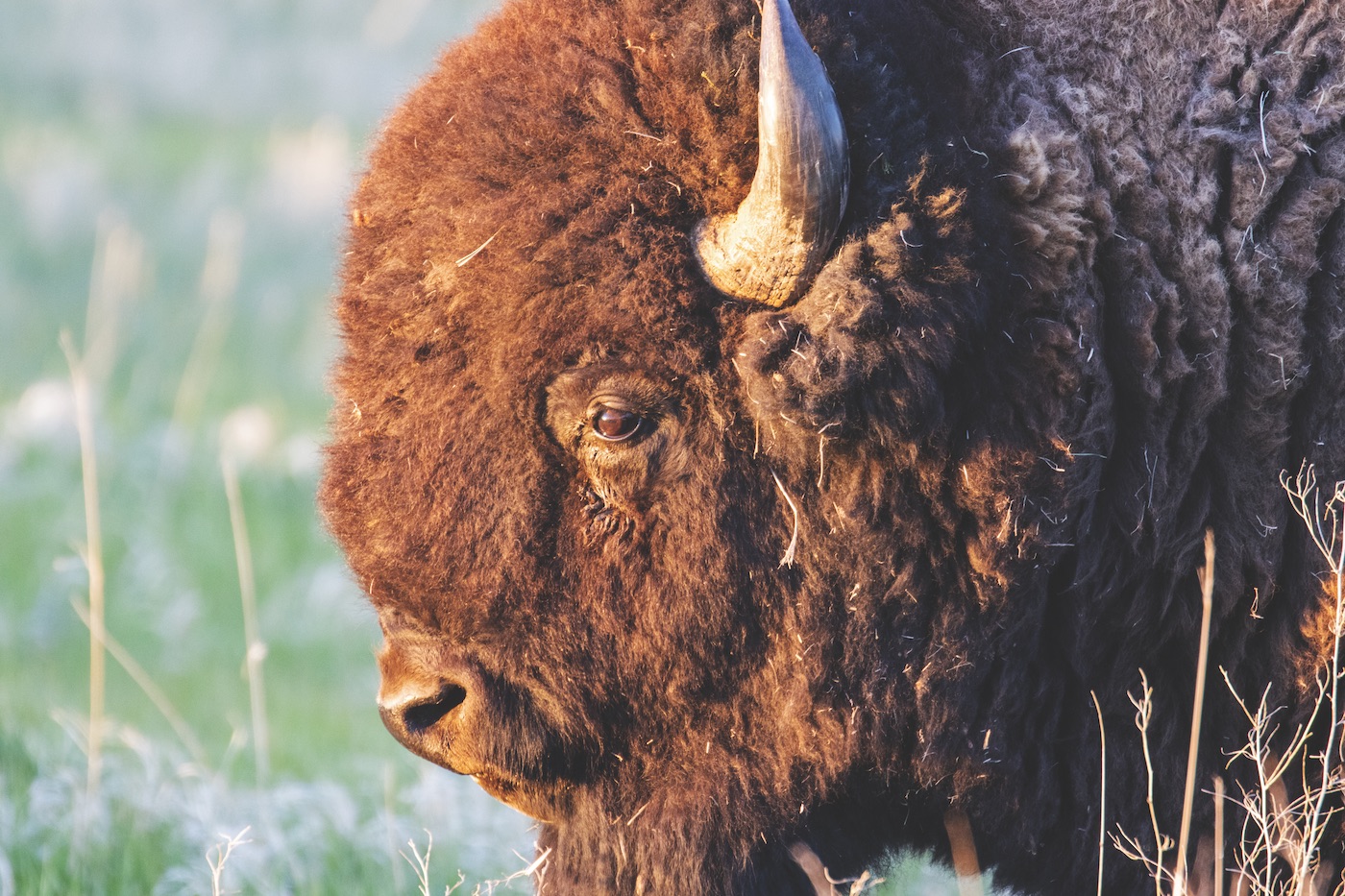 Day 4: The Caves
Two more gems of the Black Hills: Wind Cave National Park and Jewel Cave National Monument. Each boasts expansive underground cave systems — 149 miles and 202 miles discovered so far, respectively. While they're similar in concept, each cave has its own unique geological features that makes it worth visiting. You can only access the caves on ranger-led tours, which were suspended indefinitely due to the pandemic when we visited. Instead, at Wind Cave, we explored the precious mixed-grass prairie ecosystem that lies above ground and watched more bison roam the area. Somehow, watching them never gets old. Before heading back to your hotel or campsite, check out the nearby city of Hot Springs, which offers multiple dining options. If you have any extra time, visit the Mammoth Site, a museum and active mammoth excavation site.
Day 5: The Badlands
About two hours east of the Black Hills you'll find the Badlands of South Dakota. This vast area of unique sedimentary rock formations has tons of landscape to explore and wildlife to watch — but no shade in sight, which was very apparent when we visited. We chose to relocate to a new RV campground just south of Badlands National Park for this part of our stay. Lodging and dining options are sparse here, so plan to do what we did and bring all the food you'll need. Or you can opt to stay north of the park in the small town of Wall, where there are a few options.
During the day, drive the main road of Badlands National Park, stopping at each viewpoint to take in the quiet solitude and look for mountain goats, prairie dog towns and yes, more bison. If you're not already staying in Wall, take a quick detour outside the north park entrance to Wall Drug, a massive gift shop and café that sells everything from kitschy souvenirs to Western boots and art. Once you've eaten lunch and bought your souvenirs, finish the park loop and soak in the silence for the rest of the day