This story appears in Fifty Grande Magazine #3, the Road Trip issue.
Contrary to some misconceptions out there, New Jersey rocks, and not just in a "Bruce Springsteen is from here" kind of way. You know about Asbury Park and Jersey City's street art cred, but among the highest echelons of emulsified-and-encased-meat aficionados, the state borders on holy ground. We're talking about the best hot dogs in Jersey and beyond, folks. Variety is part of the allure. A number of niche regional serving styles expand the state's offering from the more blue-collar, garden-variety hot dogs to high-end specialty sausages and many dogs in between. If you've never planned a trip around food — first, why not? — we respectfully put forth Jersey and its notable hot dog joints for your consideration. Here's a mini guide to hot dog delight.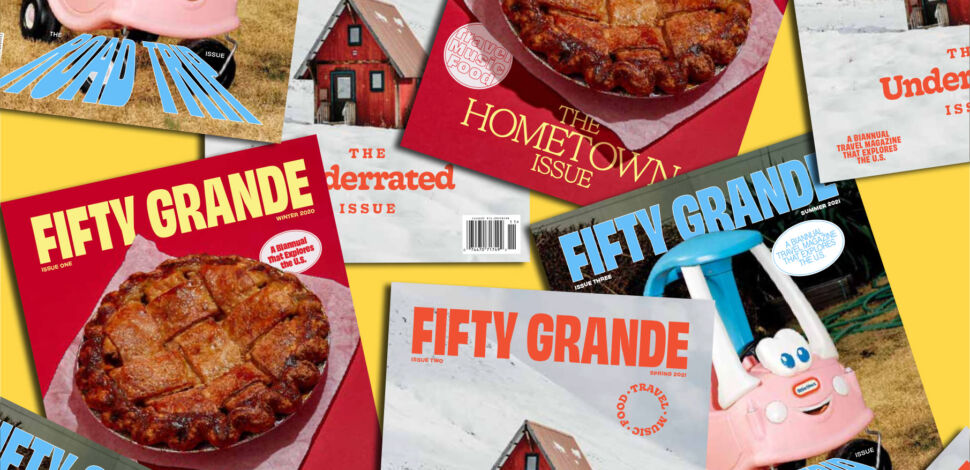 Rutt's Hut (417 River Road, Clifton, N.J.)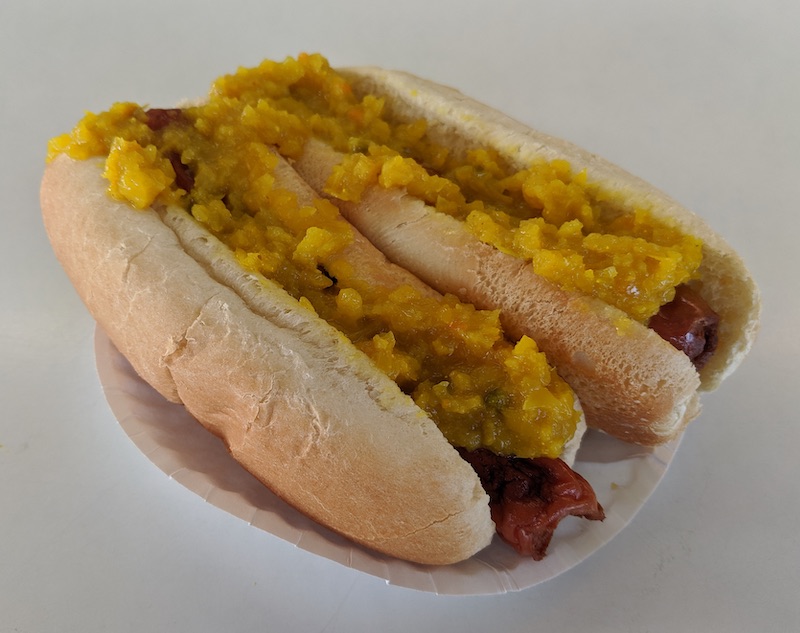 First opened in 1928, this is one of New Jersey's iconic roadside stands. Their hot dogs are known as Rippers, deep fried until the natural casings burst — burst! — hence the name. Regulars order theirs in a range of doneness, from a slightly dipped "in-and-out" to a basically burnt "cremator." Have a beer in a separate section of the restaurant where the sit-down menu ranges from roast beef to roast duck. Anticipate some attitude.
Hiram's (1345 Palisade Ave., Fort Lee, N.J.)
Hiram's is a simple, rough-around-the-edges roadstand open since 1932. They specialize in fried hot dogs (amazing), but don't sleep on the chili burgers. Grab everything to go and take in the view of NYC from the nearby Palisades Cliffs. No wild offerings here. Sure, they'll put a slice of cheese on the bun if you ask, but homemade sauerkraut or onions served from communal hot plates are the extent of the variety.
Hot Grill (669 Lexington Ave., Clifton, N.J.)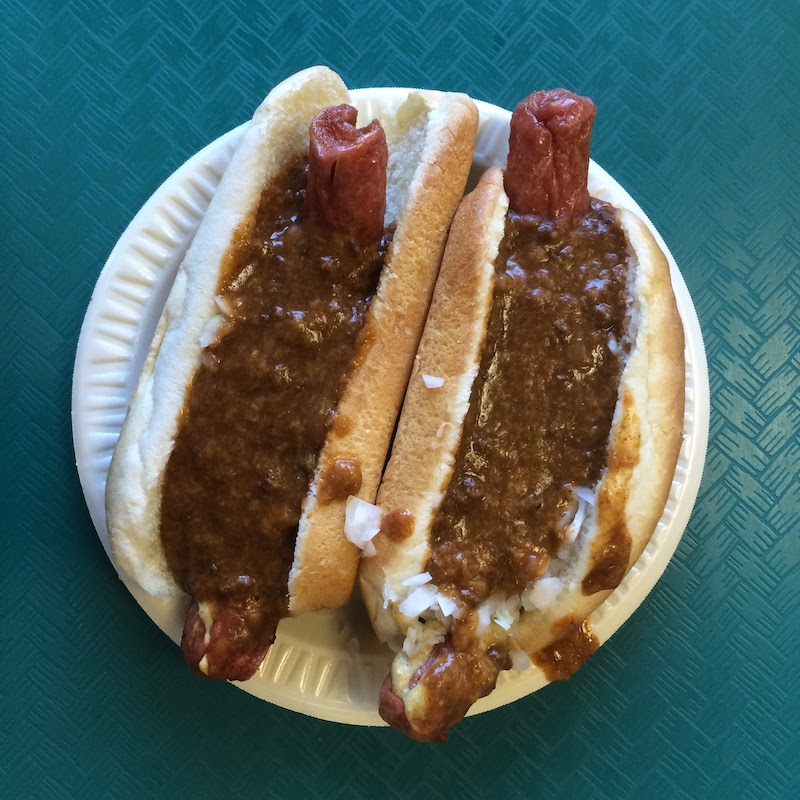 There'd be an incident on the news if you asked for a Texas Weiner anyplace in Texas, but here they'll slide a fried hot dog across the counter with spicy brown mustard, sweet Greek chili sauce and diced white onions. You can order almost anything covered in chili. Try the onion rings with gravy on the side and order your hot dog "all the way." It's served as the gods intended, in no time flat for less than three bucks.
Best Provision Company Inc. (144 Avon Ave., Newark, N.J.)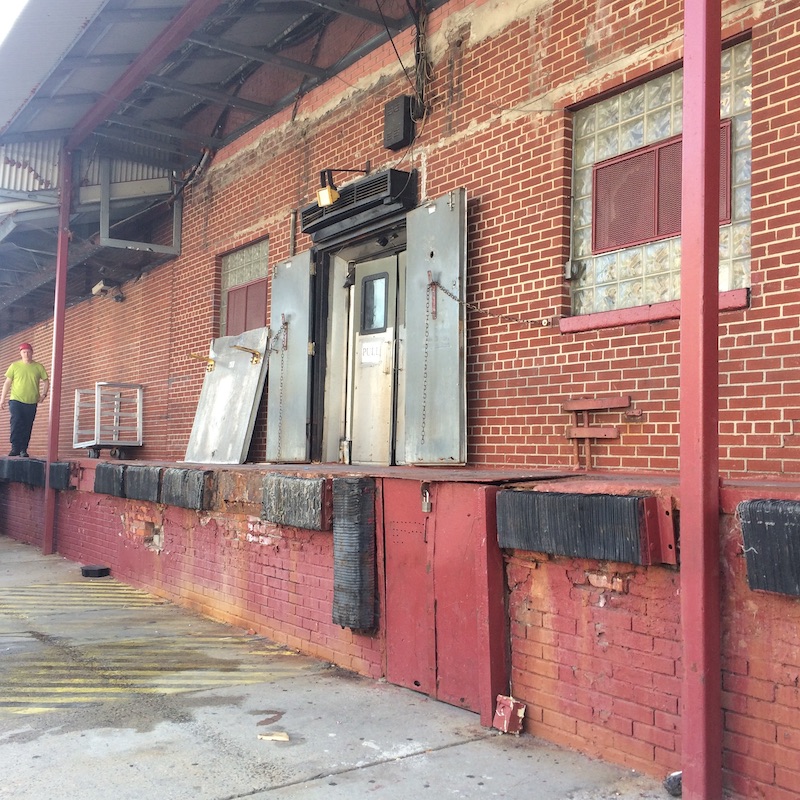 Yeah, it's a hot dog factory, but there aren't even any signs on this industrial brick building to indicate as much. You just have to be in the know. Inside, there's a deli counter on the factory floor where fresh, 10-pound packages of natural casing hot dogs are sold directly to customers to bring home and cook. We promise you won't find a bigger, tastier or more satisfyingly snappy hot dog in any grocery store.
Jimmy Buff's (60 Washington St., West Orange, N.J.)
Family tradition holds that the Italian hot dog was born when Mary Racioppi first stuffed hot dogs, potatoes, peppers and onions into loaves of pizza bread for her husband's poker buddies in 1932. Soon after, the family founded Jimmy Buff's, noted originators of the Italian hot dog. One sandwich is so big it takes up a good portion of their hole-in-the-wall restaurant. A double costs nine bucks, but Tuesdays run half-price specials. #WorthIt
Hot Dog Johnny's (333 US-46, Belvidere (Buttzville), N.J.)
Leave the congestion of North Jersey behind and head to Johnny's in rural Buttzville (really), where the 1940s restaurant is still covered in hand-painted signs. Topping the hot dogs made specially for them, Johnny's serves a good version of the hyperlocal style served throughout the Delaware River area known as a MOP. That's mustard, onion, pickle spear. Weirdly, patrons can order a frosted mug of buttermilk with their meal. Yes, buttermilk. It's good buttermilk, but it's buttermilk.
Texas Weiner 1 (100 Watchung Ave., Plainfield, N.J.)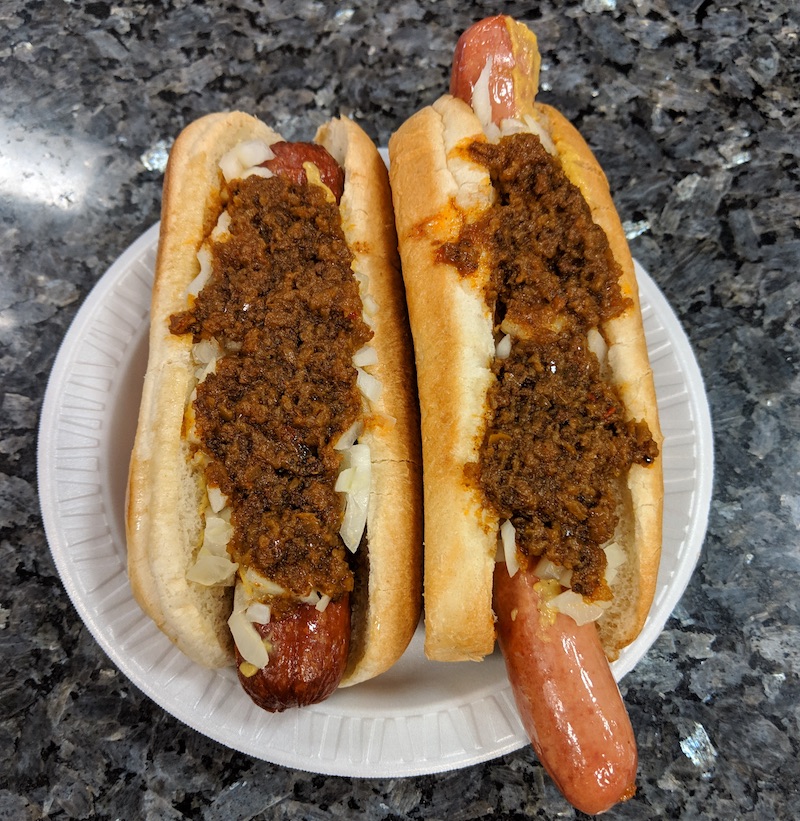 Texas Weiners? Again? Well, that was the Paterson style. This is the PLAINFIELD style. New Jersey has two different kinds of Texas Weiners. Plainfield chili has a distinctly different texture. Built in 1924, "original" may be a dubious claim (the first Texas Weiner was dished in Paterson), but this is the longest-standing hot dog joint in the state. If you've got a hankering at 2 a.m., their broad diner menu has everything from pancakes to patty melts, open 24 hours. People come for the Texas Weiners.
Max's Bar & Grill (25 Matilda Terrace, Long Branch, N.J.)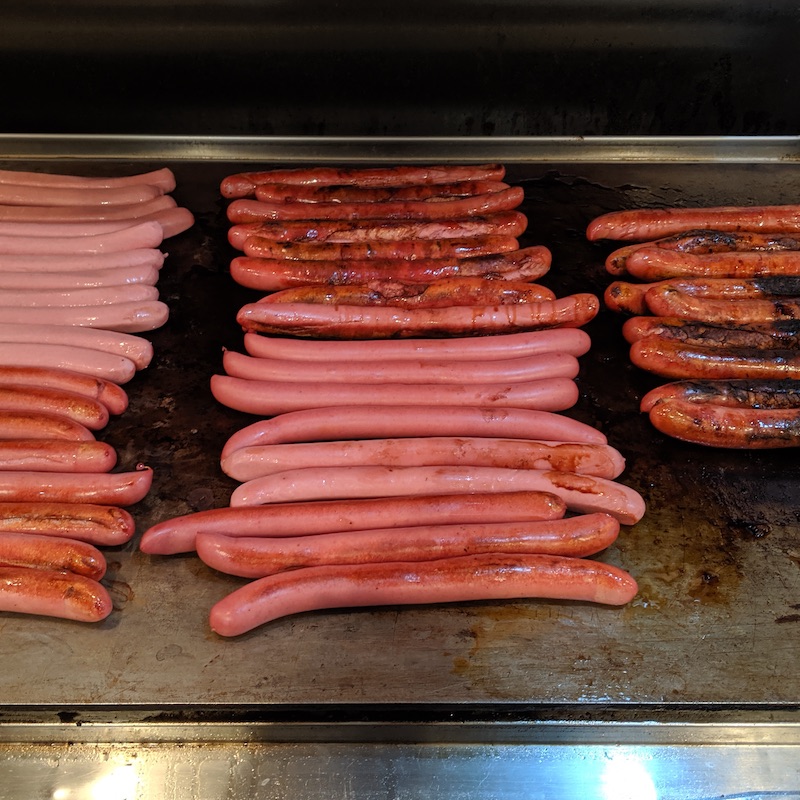 Max's retained its character and charm even after the 2019 renovations installed a modern bar and grill. The essentials remained the same. Jumbo Schickhaus frankfurters, grilled from low to high heat across the kitchen's original stainless steel burners, maintain primacy on the menu. Adventurous eaters can try the staple Jersey breakfast meat known as pork roll wrapped around their hot dog. Steps from the beach, you'll pay down-the-shore prices, but they're worth every penny.
Destination Dogs (101 Paterson St., New Brunswick, N.J.)
Jet set around the world from the comfort of Destination Dogs' hand-hewn bar. From craft beer and cocktails to craft soda made in-house, there's high quality etched into every menu item. After grinding and hand stuffing their own sausage casings, each dish is prepared to a theme of world cuisine. Soar from Spanish chorizo to Italian wild boar sausage to a Canadian foie gras poutine-smothered duck sausage. There's no going wrong here.