This story appears in The Food Issue, which is on sale here and is in stores now.

Despite all the pandemic-era doomsayers, the U.S. hotel industry has bounced back pretty well, with rooms filling up and this year projected to hit pre-pandemic 2019 levels, according to the American Hotel & Lodging Association. The renewed spirit of exploration is bolstered by a slew of cool new hotels opening across the country, with travel expected to increase as restrictions ease. From vibrant, Instagrammable spots in New Mexico to rooms in the original New York Stock Exchange, we've got plenty of spectacular new places to stay coming the rest of 2022.
Hotel Zazz (Albuquerque, N.M. – Spring 2022)
The most colorful new hotel of spring will be set among the red rocks and blue skies of Albuquerque, when the Hotel Zazz brings an art-filled tableau to the desert. The pastel-packed property was inspired by Santa Fe's trippy Meow Wolf experience — an immersive, multimedia and explorable art installation. It features painted pathways, a lobby that transforms from day into night and a speakeasy curated by a longtime resident of the property. The Zazz will also offer 99 designated selfie spots, making the hotel a venerable Instagram Museum that'll be popping up on your feed all spring.
Level Seattle (Seattle, Wash. – June 2022)
Perhaps you just got offered a job with Amazon and want to see what living in Seattle might be like. Or maybe you came to Seattle for an active vacation, and the weather had other ideas. This new hotel provides a whole new work/play experience in the Emerald City, set in South Lake Union right near the Space Needle and Amazon HQ. It'll offer full apartments, ranging from studios to Bezos-worthy penthouse sky homes. But the real draws are the active amenities, with three swimming pools (two outdoor and one indoor), a full basketball court, a climbing wall and a 9,000-square-foot gym. And, yes, it will have Peloton bikes.
Hard Rock Hotel New York (New York, N.Y. – OPEN NOW)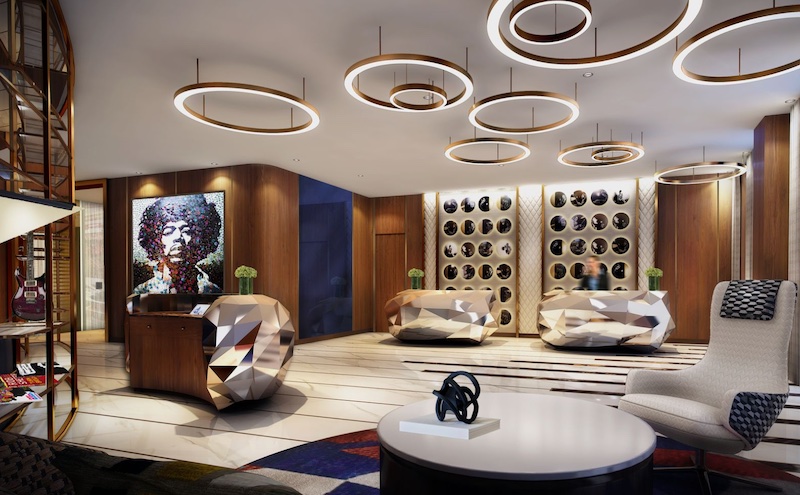 Hard Rock brings its music memorabilia empire to 48th Street in Times Square, opening this 446-room behemoth in the heart of the Big Apple. The pet-friendly property offers record players in every room, and rock 'n' roll yoga classes to keep you flexible while on the road. It'll also a NYC hotel with balconies, and features a rooftop bar and lounge with sweeping views of the skyline. This Hard Rock has an outpost of NYY Steak, a low-key, first-rate steakhouse that's made a splash at Hard Rock's locations in Florida.
Hotel Willa (Taos, N.M. – Summer 2022)
Cassetta hospitality group has made a habit of making the old new again by bringing back classic hotels and abandoned churches in California. This time, they're doing it in Taos, N.M., where they are transforming the Indian Hills Inn into a model of sustainable lodging. The renovated adobe structure on a tranquil creek will be a "plastic neutral" property, utilizing bottles made from recycled material and partnering with Plastic Bank to recycle the rest. It'll also offer an artist-in-residence program, alongside a restaurant, bar, swimming pool and onsite art gallery.
Albert Hotel (Fredericksburg, Texas – Late Summer 2022)
The gateway to gorgeous Texas Hill Country gets a new, 110-room historic gem befitting of a proper wine weekend. The Albert Hotel will encompass four existing buildings over a two-acre site on Fredericksburg's Main Street, fusing them with a new main house that's integrated seamlessly into the streetscape. Inside, it'll feature bunk-bed rooms for guys/gals trips, full suites and even a private house. You'll also find three restaurants and two bars, alongside extensive landscaping, events spaces, a 2,000-square-foot spa and a swimming pool.
The Slate (Denver, Colo. – Spring 2022)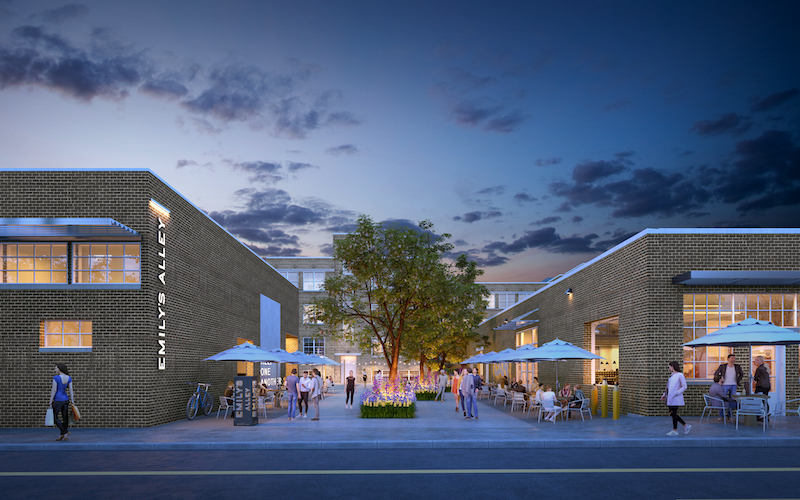 Convention center hotels aren't usually anything you'd describe as having character, but this new, 251-room spot right next to the Colorado Convention Center is changing all that. The Slate is set in the old Emily Griffith Opportunity School, a historic structure originally built as a school for anyone who couldn't get a traditional education. Now it'll be a state-of-the-art business hotel, with ample meeting space equipped with advanced AV systems for virtual meetings, as well as a bar and restaurant. It'll also serve as a jumping-off point for the forthcoming Emily's Alley, Denver's newest entertainment district slated to open later this year.
Arlo Wynwood (Miami, Fla. – Fall 2022)
Ballyhooed Miami hotel openings have traditionally involved unaffordable ocean views and some sort of champagne-spraying pool party. But this year's most anticipated new hotel sits squarely in the industrial-turned-artsy enclave of Wynwood, the first full-service spot to open in the neighborhood. The 217-room Arlo will be chock-full of local art both inside and out, and will offer a yoga deck and beer garden so you can still get some sunshine on your Florida vacation. It's also walking distance from the Wynwood Walls and the bevy of bars and restaurants that have made this onetime wasteland Miami's hottest neighborhood.
Drift Hotel (Santa Barbara, Calif. – Summer 2022)
Typically pricey Santa Barbara gets a relatively affordable new option this summer when the Baja hit Drift Hotel opens on the main drag of State Street. The new hotel fits in with the SB aesthetic, with brick facades and mission-style architecture remaining from the onetime Scientology center. Inside, it's a marvel of modern design and technology, with sleek lines and touch-free everything. It'll also boast three restaurants ranging from steak to Mexican to build-your-own bowls, and offers easy access to downtown and the beach.
Grand Bohemian Lodge (Greenville, S.C. – Summer 2022)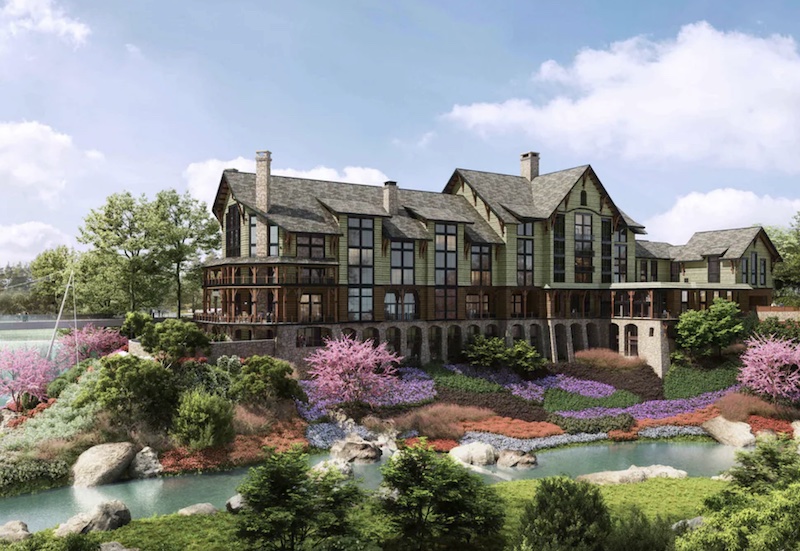 Greenville's Falls Park is undoubtedly one of America's great swaths of urban green space, and this summer it's getting a lodge befitting of its grandeur. The waterfall-filled urban oasis welcomes this 187-room lodge that looks just as at home next to the Liberty Bridge as it might in a National Park. The eight-story structure will house its own bourbon bar, wine room, art gallery and spa. Visitors and locals can also dine at its Falls Pointe Grille, though with Main Street a five-minute walk away, it'll be hard to resist getting out and exploring.
Pendry Washington D.C. (Washington, D.C. – Fall 2022)
DC's flashy Wharf development — where the likes of Gordon Ramsay and Hank's Oyster Bar have set up shop next to the 6,000-seat Anthem music hall — has turned the southeast part of the city into a legitimate destination away from the Mall. What it's lacking, to this point, are new hotel options. That changes this fall when the Pendry opens on the Potomac, bringing 131 rooms and floor-to-ceiling windows to the Wharf's waterfront digs. It'll offer three food and drink concepts as well as a full spa, as well as easy water access and walkability to the Wharf.
The Wall Street Hotel (New York, N.Y. – Winter 2022)
Fun fact: The original New York Stock Exchange was not in the building it occupies now, but housed in the Tontine Building on Wall Street. The historic edifice dates back to the early 1700s, and this winter it will be reborn as the 180-room Wall Street Hotel. The entire space keeps the throwback feel going, with retro design in the common areas including murals made to look like tapestries. It'll also boast a high-ceilinged lobby bar and a rooftop lounge with terrace, as well as a full-service restaurant. Rooms look large, by NYC standards, with heated floors and Bang & Olufsen sound systems.