Fall is always a time of returns. Return to school. Return of football. Return to cooler weather. This year, it also marked many people's return to travel, when shoulder-season rates, changing colors and a slate of just-opened hotels made traversing the United States especially appealing. Here are 10 notable new hotels that opened in the past three months, including a new Disney property, a calming Manhattan oasis and a sleek Music City W. Let's get to it.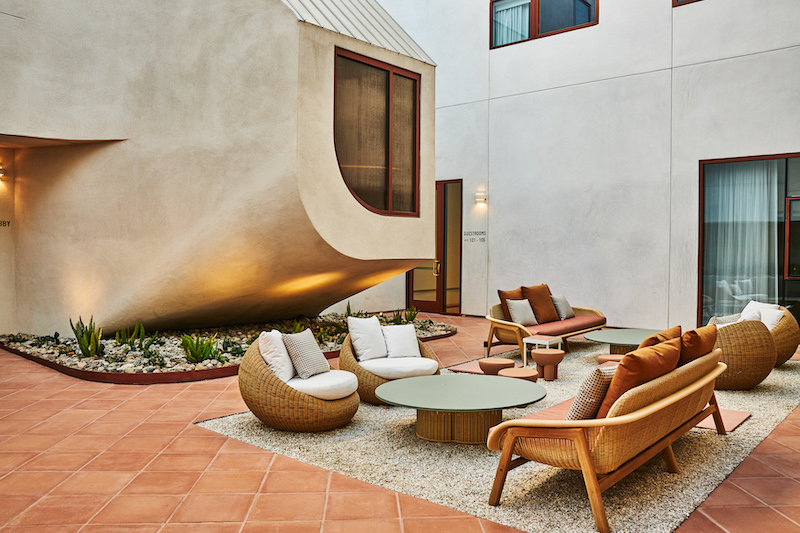 Los Angeles, Calif.
The fall's winner for homiest design is this 48-room boutique in LA's West Adams neighborhood between downtown and Culver City. With Bauhaus-inspired curves, white oak floors, and native plants dotting the interior, the Alsace's aesthetics make you want to plop your suitcase down and stay awhile. You'll also find Ssouthwestern style inspiring everything from the lobby to the suites' seating areas. The bar and restaurant are still forthcoming, but with a convenient location, by LA standards anyway, you'll be happy to just call Alsace your home base.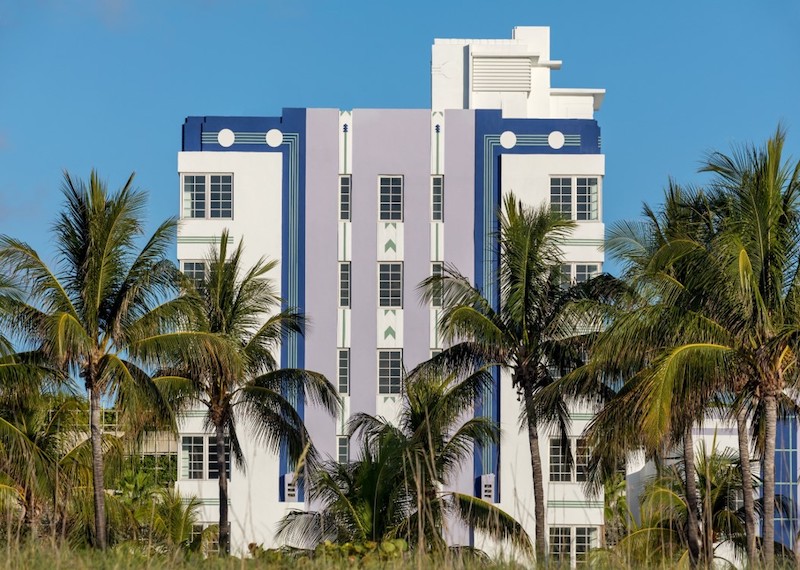 Miami Beach, Fla.
Ocean Drive hotels have long been infamous for cramped rooms and nonstop noise, though Miami's notorious tourist drag is cleaning up its image. To that end, spots like this new hotel from the Curio Collection go a long way. Its most instagrammable moment is the glass-bottom, rooftop pool, combining the venerable Miami staples of elevated cocktails and see-through floors. Both the rooftop and courtyard pool decks have unfettered views of the ocean — a surprising rarity in Miami Beach. And though the streets around it may still be a party, inside the Gabriel it's not hard to find tropical tranquility.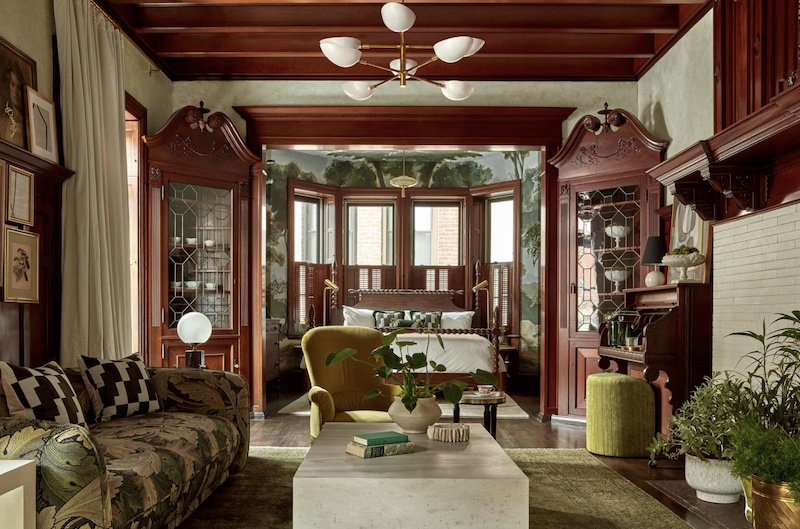 Philadelphia, Pa.
No new hotel holds more history than the Guild House, where female abolitionists, suffragists, artists and writers met in the late nineteenth century. Today, it's an artfully restored tribute to the women who made it famous, with each of its 12 suites themed after a former Guild member. The spirit of female empowerment extends to everything at The Guild, from the woman-owned tea and coffee brands served onsite to the interior design from a local all-female firm. It's also located in Washington Square, conveniently near the Historical Society of Pennsylvania and the Library Co.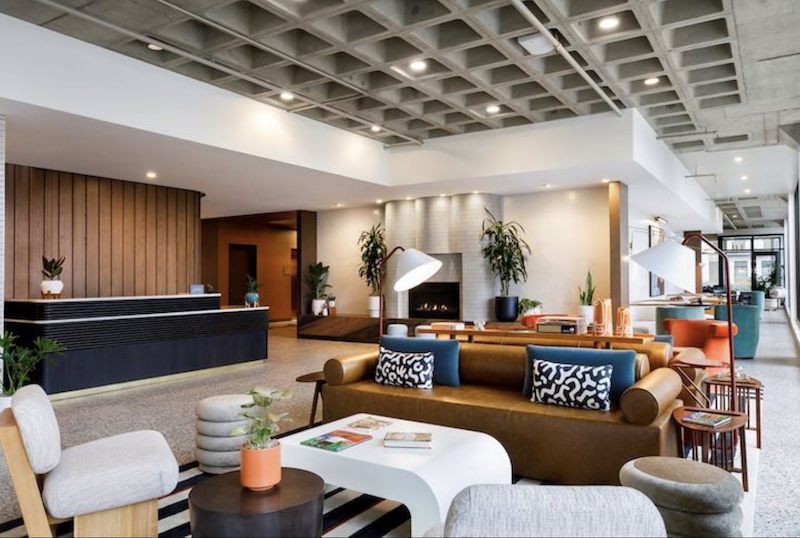 Indianapolis, Ind.
Indianapolis continues its march toward Midwestern cool with the opening of this 90-room lifestyle gem. The lobby is made up like a well-designed Indiana living room, adorned in leather and velvet, with plenty of open space and ample areas to work. The rooftop brings Indy its newest venue for drinks with a view at The Cannon Ball Lounge, offering local spirits and beers with a 180-degree panorama. For more substantial fare, you'll find a menu full of locally sourced, New American delicacies at The Hullman, helmed by chef Patrick Russ.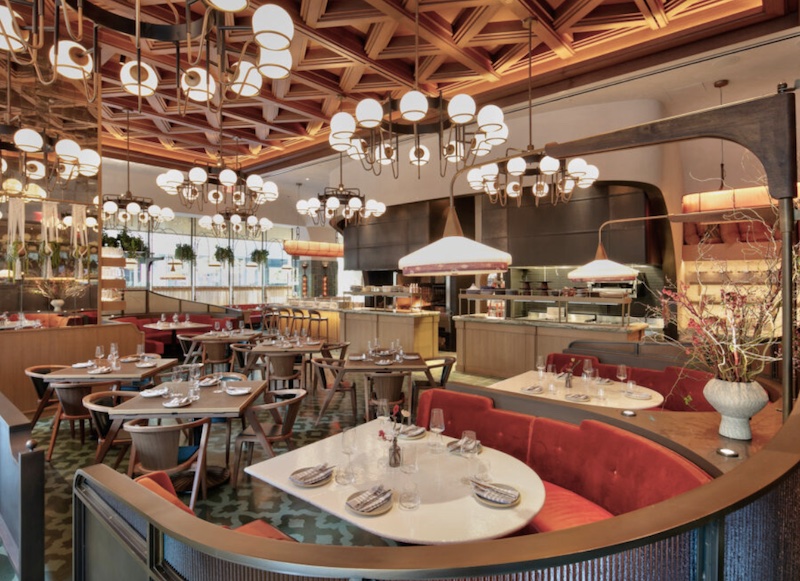 New York City, N.Y.
The words "calm" and "Manhattan" don't often appear in the same sentence, unless the latter is referring to a bourbon drink. But this light- wood oasis near Hudson Yards manages to bring a sense of peace to the Big Apple by utilizing minimalist furniture, epic glass windows, and ferns in the all-day Garden Room restaurant. The 164 rooms are the odd New York rooms that emphasize something other than utility, offering books and unique artwork to occupy guests' time. The Pendry's food and drink offerings are equally comforting, whether enjoying drinks at the gold-leaf adorned Bar Pendry or eastern Mediterranean specialties at Zhou Zhou's.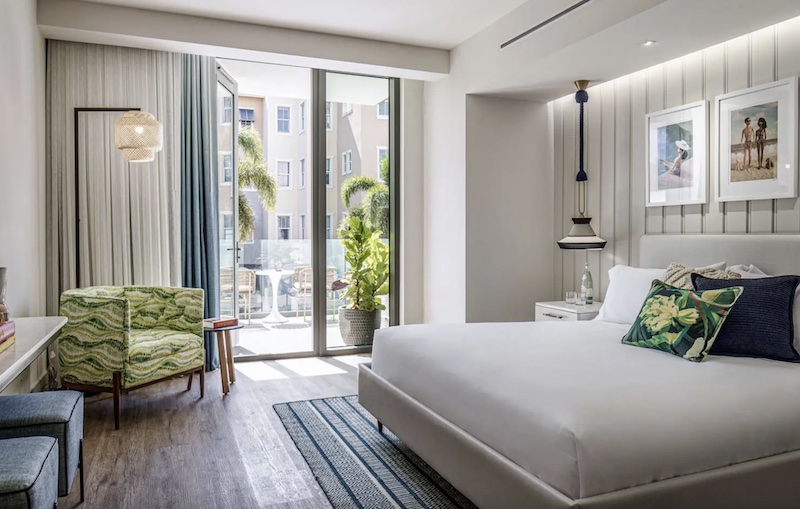 Delray Beach, Fla.
The bustling streets of Delray Beach have been drawing folks from all over South Florida for over a decade now. So it was high time they finally got a large-scale boutique hotel. Enter The Ray, set just a few blocks off Atlantic Avenue with 141 rooms and a massive rooftop pool and cocktail bar. The scene has quickly become one of the hottest in the city, bolstered by a chic downstairs steakhouse at Ember Grill. Quizzical art pops up everywhere from the front desk to the sunny outdoor courtyard, and The Ray's halls are filled with swimming pool shots from renowned photographer Slim Aarons.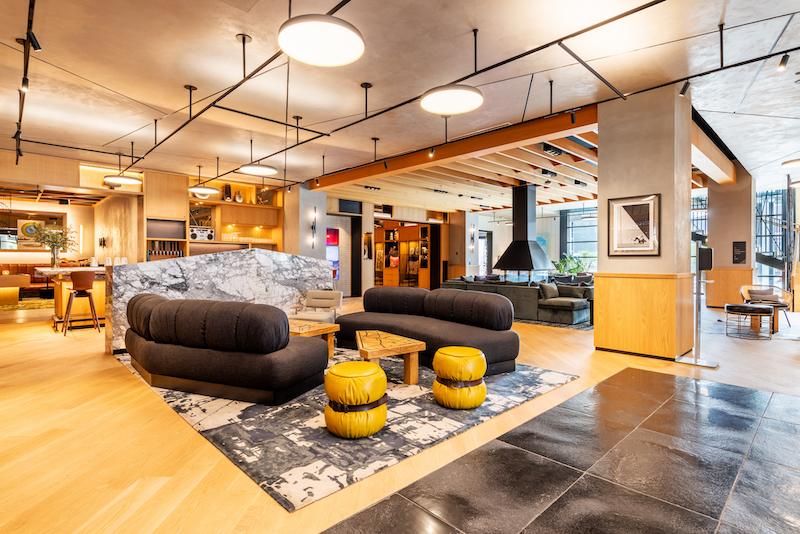 Culver City, Calif.
The Shay gives LA's west side its first swanky rooftop pool scene, set among the movie studios and historic streets of Culver City. The view of the Santa Monica Mountains and downtown Los Angeles make it one of the best vantage points in the city, but the elevated Mexican restaurant, Celestina, clinches it as the newest go-to for rooftop cocktail photos. Downstairs, Michelin-starred chef Danny Grant is helming the kitchen at etta.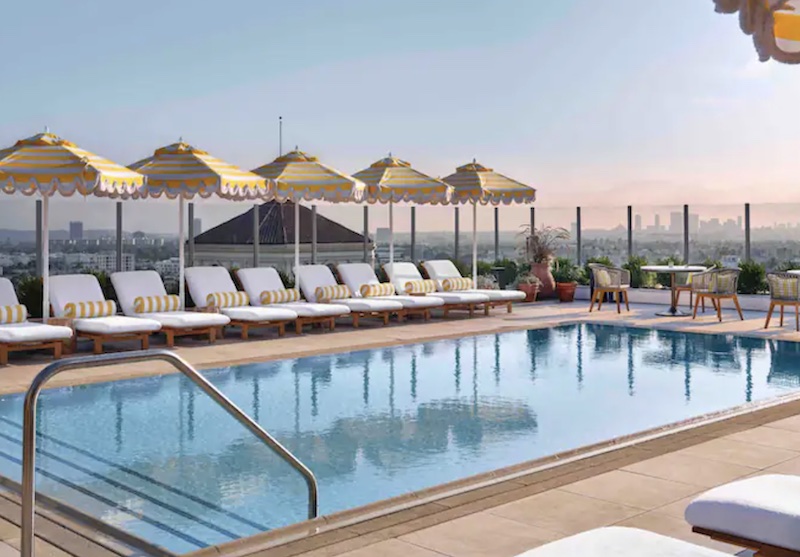 Los Angeles, Calif.
Since fall is the best time to be in Southern California, it's not surprising LA saw a slew of cool new openings the past few months. Thompson is hip to the area's autumn charm and debuted its latest California property just off Hollywood and Vine. The 11-story, 190-room midcentury palace brings a glam rooftop pool, complete with private cabanas and cocktails from Bar Lis. For food, you'll find a blissful blend of French and California cuisine at Mes Amis, created by James Beard-nominated chef Lincoln Carson.
Nashville, Tenn.
While W made big waves overseas in 2021 with openings in Rome, Osaka, and Melbourne, back home the news was all about its brand-new Nashville location. The hotel is Music City's largest, with 286 rooms and 60 suites set in the Gulch neighborhood. In addition to its gigantic pool deck — which includes the L-shaped pool and private cabanas — America's latest W offers original commissioned artwork in every room, and a live music amphitheater. For food, renowned chef Andrew Carmellini takes the reins at The Dutch, a restaurant he led to great success in South Beach and SoHo. It joins the latest iteration of the Living Room Bbar to round out the amenities.
Walt Disney World Swan Reserve
Orlando, Fla.
Though the name brings visions of a lush pond filled with stately white birds, the truth might be even better: The newest on-property Walt Disney World hotel is walking distance to both EPCOT and Disney's Hollywood Studios. It's a slightly scaled-down cousin to the Swan and Dolphin Hotels, and guests get full run of both those spots too. Beyond the 300 rooms — the most modern you'll find on-property — guests also get extended hours in all the parks and a fountain-filled swimming pool to cool off in after a long day of line-waiting.