Long gone are the days of ordering up a plate of room service chicken fingers and calling it a hotel dining experience. The food a hotel serves has become as important as its bed linens and bathroom amenities, and staying somewhere with gourmet restaurants can make a trip more memorable, and then some. After all, who doesn't love indulging in a Michelin-starred meal then immediately slipping upstairs and into a food coma?
That said, there are a lot of amazing hotels with exceptional restaurants in the U.S. We approached this through the lens of our Fifty Grande-approved hotels — meaning you could stay a night at these places for as low as 100 dollars but no more than the 400s. We also included some spurge-worthy places at the end of the list, just to get a taste of how the other side is living out there. Here are our picks for America's best hotels for food. 
The Charleston Place – Charleston, S.C.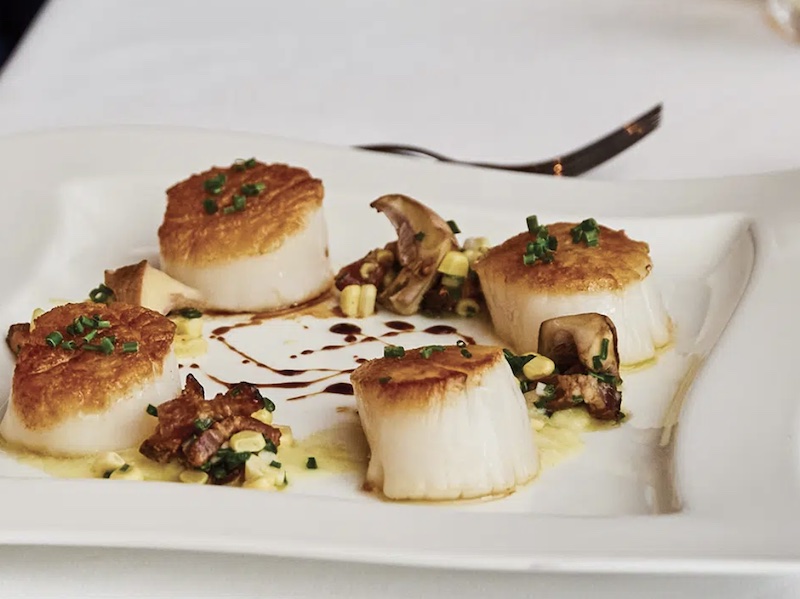 We start in pricey territory: The Charleston Place is the grandest property in the South's grandest city, boasting shiny brass and old-world elegance everywhere from the guest rooms to the bell desk. The dining is no exception, where guests have a superb selection of bourbons in the leather-adorned Thoroughbred Bar, or snack on farm-fresh salads in the garden setting of the Palmetto Cafe. Charleston Place's crown jewel, however, is Charleston Grill, a AAA Four Diamond restaurant blending French and Southern cuisines. Look for seared foie gras next to Southern fried chicken livers, then delve into entrees like Colorado lamb chops and fish grenobloise.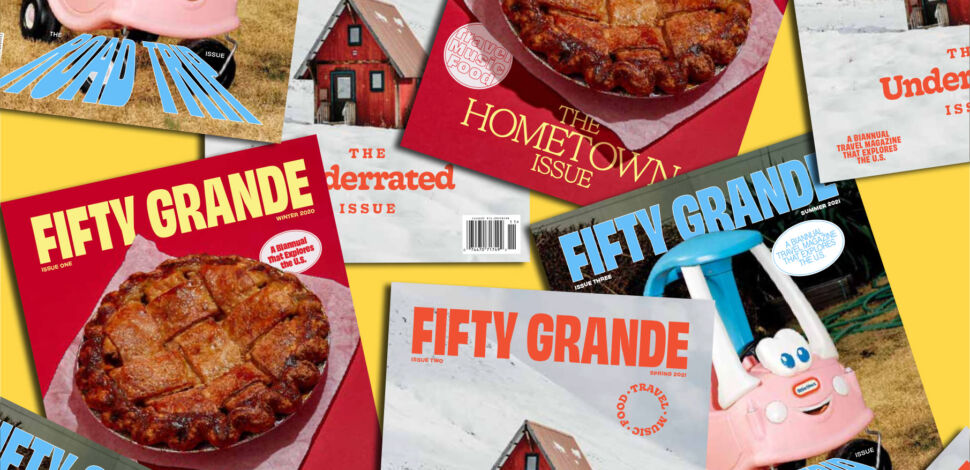 Eliot Hotel – Boston, Mass.
World-class sushi isn't impossible to find in hotels. There is an entire Nobu Hotel, after all. But sampling the stuff from "Iron Chef" winner Ken Oringer without having to leave your bed? You're only finding that at the Eliot, a classic Back Bay gem and home to Oringer's James Beard Award-winning Uni. Heralded as the city's #1 restaurant by Boston Magazine, Uni is a deep wood izakaya where you can let the chef do his thing with an epic omakase menu, or choose from the selection of binchotan grilled meats and deliciously fresh sashimi. Not all of it's available in your room, but you'll find enough to make it the most memorable room service meal of your life.
Hollywood Roosevelt Hotel – Los Angeles, Calif.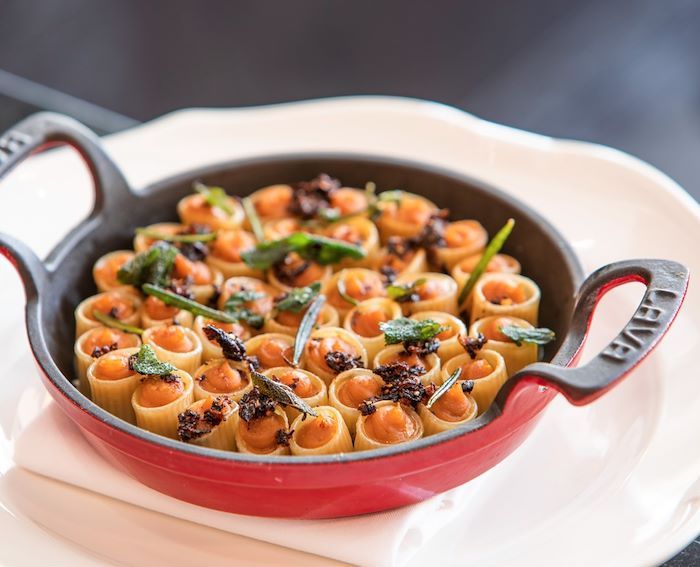 The hotel once known for its raging pool parties and debaucherous bad decisions has grown up in the 2020s, and is now more renowned for its newly renovated lobby and classic Italian steakhouse, The Barish. The brainchild of celebrity chef Nancy Silverton, the 19th-century-style dry-aged-beef emporium mixes its fine cuts with a creative Italian menu. So if flame-broiled meat isn't on your agenda, you can still savor the experience via rigatoni with squash, goat cheese and brown butter, or grilled sweetbreads with salsa verde.
Hotel Peter and Paul – New Orleans, La.
New Orleans is a paradise for food lovers. It's one of the top-tier food cities where you have a chance to have one of the greatest meals of your life any night of the week. But if you want to try the city's latest contribution to the American food scene, post up at this hotel set inside an old church and rectory. It's home to the Elysian Bar, where classic, Colonial decor and elegant gardens complement cocktail and food menus worthy of the opulent setting. Sip on drinks spiked with green chile vodka and white port, then move on to a menu of pure Louisiana decadence. The crab and ricotta gnocchi starts off rich, until the calabrian chile peppers kick up. You'll also be delighted by the smoked beet tartare, which tastes so good you'll almost think the menu has a typo.
Hyatt Centric Buckhead – Atlanta, Ga.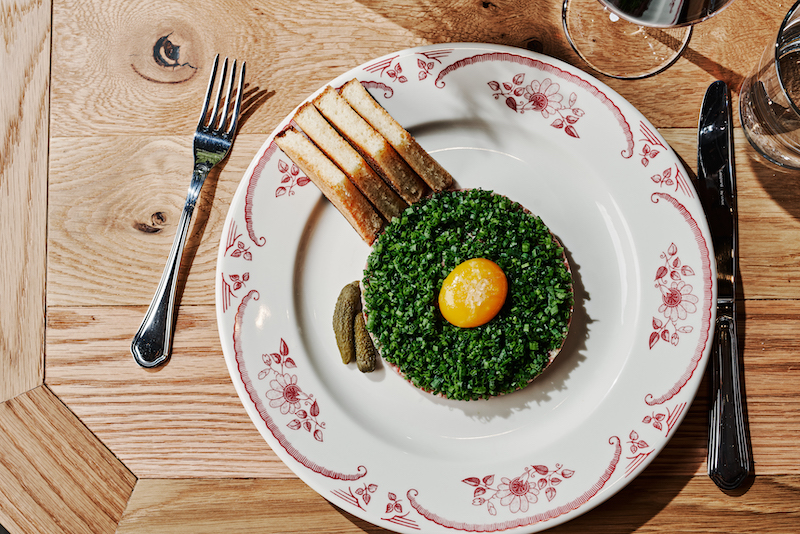 Business travelers are often locked out of the wonderful world of gourmet hotel food, as anyplace that serves a decent chicken sandwich at 10 p.m. will usually suffice for corporate road warriors. But this newish Hyatt Centric brings fine food to the world of big chain hotels via a restaurant from James Beard Award winner Hugh Acheson. The Five & Ten and Empire State South chef helms Mount Royal, a tribute to Montreal steakhouses with a menu full of ingredients from southeast Georgia. The "Top Chef" alum's menu brings more than just its signature 24-oz. dry-aged porterhouse, though, with other Canadian classics like Lil Poutine, latkes with smoked salmon and grilled Canadian lobster available as well.
Inn at Los Poblanos – Albuquerque, N.M.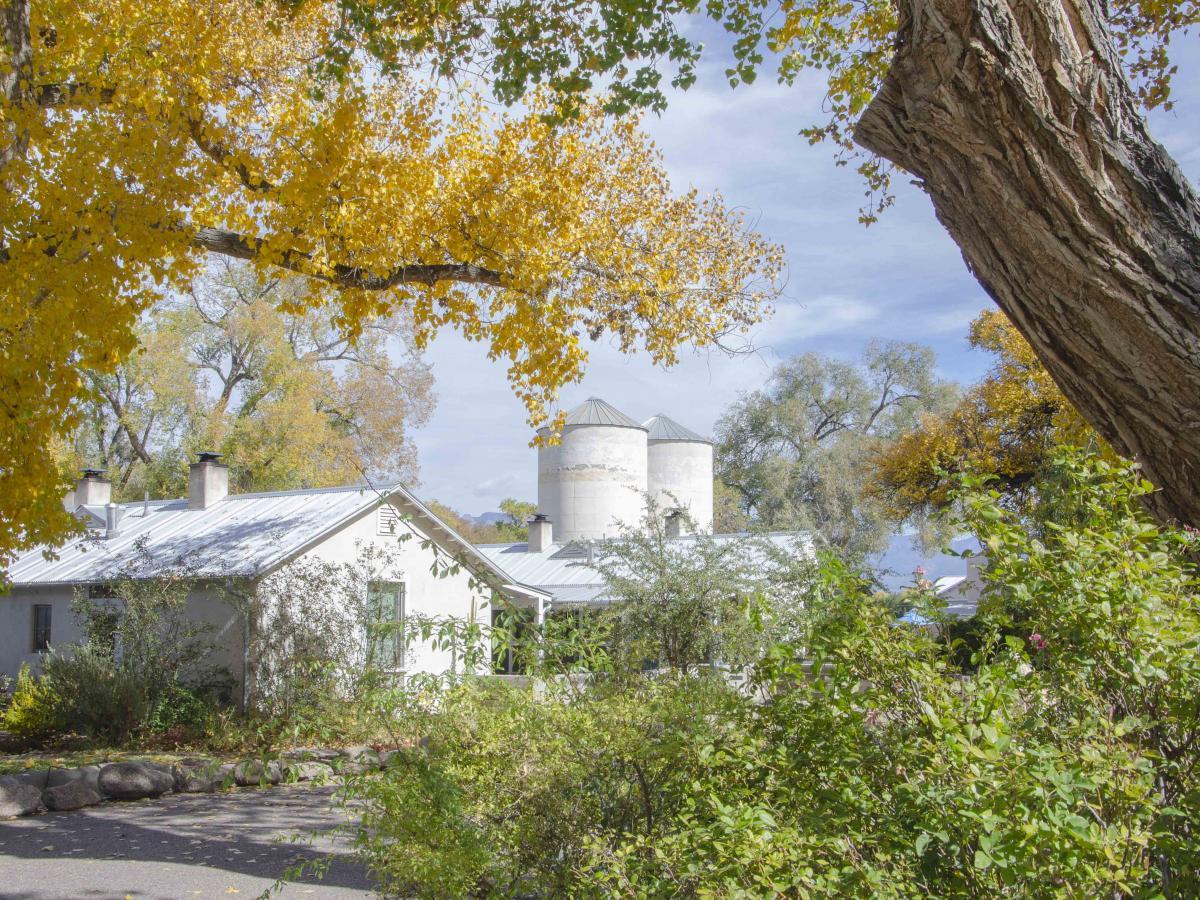 This lush lavender farm on the outskirts of Albuquerque is a fragrant and colorful change of pace from the city's red rock landscape. Not only is the farm a feast for the eyes and the nose, but for the tastebuds as well, as it hosts one of the best restaurants in the state at Campo. Chef Jonathan Perno garnered himself a James Beard nomination for his ever-changing menu, much of which is sourced from the hotel's onsite farm. The attached Bar Campo does similar stuff with cocktails, and if you're into stuff like lavender in your gin and tonic, you may not find a better bar in America.
Ludlow Hotel – New York, N.Y.
Choosing a favorite foodie hotel in New York is a little like picking a fave pizza slice here, but Dirty French, in the Lower East Side's Ludlow Hotel, still stands apart in a city jam packed with places trying to stand apart. It's the product of veteran chefs and restaurateurs Mario Carbone, Rich Torrisi and Jeff Zalaznick, who created a menu that's mixes brasserie-style Parisian fare, reminiscent of Pastis when it was Pastis, with a steak au poivre and black bass in white wine sauce that satisfy without complication. If you're headed here on a date with hopes of exploring the rooms upstairs, opt for the chicken and crepes for two, a shareable sensation that is somehow light enough to leave room for after-dinner activities.
Nobnocket Boutique Inn – Martha's Vineyard, Mass.
Being a foodie isn't limited to dinnertime hours. Fine food extends to the world of breakfast as well, and nobody in America does it better than this little B&B on Martha's VIneyard. At least so say the folks at Conde Nast Johansens, who awarded the Nobnocket Inn as the best hotel breakfast in America. So what makes Nobnocket's morning food so exceptional? Nearly everything is made with ingredients from the island, and the breakfast "bento boxes" include homemade granola and baked goods. You'll also find main entrees like blood orange-filled croissants, peach and mango waffles with blueberry coulis, baked avocado eggs and poached eggs with crispy prosciutto.
Thesis Hotel – Coral Gables, Fla.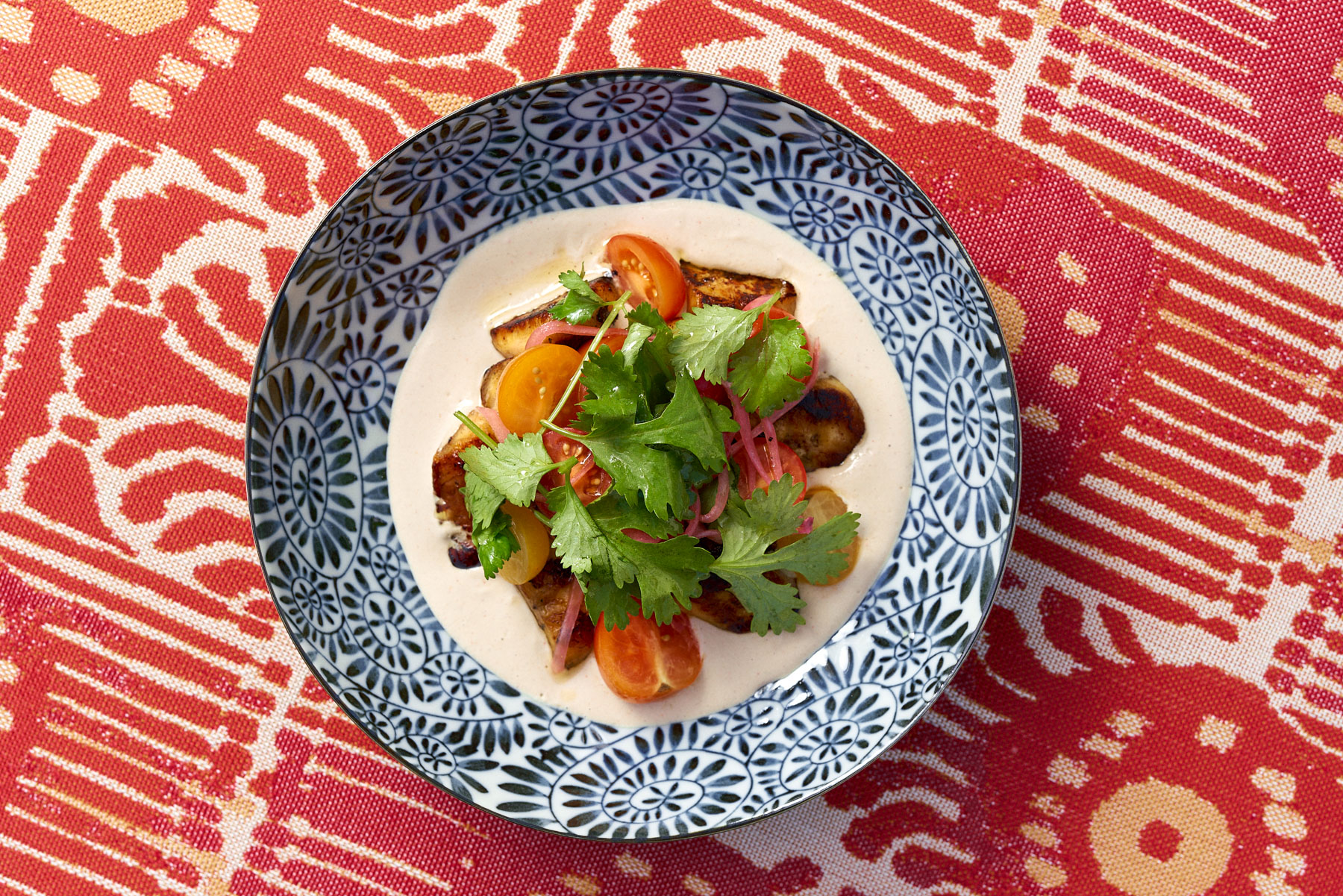 For the often-well-to-do parents at the University of Miami, going to visit their kids doesn't mean slumming it with dollar pizza slices and dorm food. In Coral Gables, it means feasting on creations from Food and Wine Best New Chef Nivel Patel, who sources much of his ingredients from his family farm just south in Homestead. The hotel's culinary offerings include Mamey, a trip through tropical cuisines with dishes like Key West pink shrimp taquitos and mojo roasted pork belly. And Orno, a woodfired gem boasting reserve picanha steaks and fresh-made beef cheek pappardelle. You can even enjoy the fine food up on the roof at Mamey on 3rd, the Thesis's breezy outdoor happy hour hot spot.
If you're going to be the top food hotel in the world's capital of entertainment, you're going to have to bring more than just some stellar restaurants. At the Wynn, you'll get it at Lakeside, a gourmet eatery from chef David Walzog that offers front-row seats to the resort's trippy Lake of Dreams show. But the Wynn is more than dinner theater – Walzog also helms SW Steakhouse, whose chile-rubbed double ribeye was featured on "Best Thing I Ever Ate." The hotel's culinary program moves past the restaurants too, a big reason why it's so fantastic for foodies. Guests can choose to take part in regular master classes from chefs and somms, leaving Vegas with knowledge in something other than how not to win money.
Splurge territory
Blackberry Farm – Walland, Tenn.
"Fine dining" and "eating in a barn" aren't usually compatible concepts. But they meld perfectly in the old wooden structure at Blackberry Farm, a 4,200-acre property that grows the food served at the upscale restaurant. The Barn has notched three James Beard Awards – for its chef, service and wine list – and has a constantly changing variety of dishes sourced from the surrounding land. You'll find a menu inspired by the Great Smoky Mountains like honey-glazed squab with a caramelized onion and endive tart, and ham-wrapped quail with chicory hollandaise. The setting is all white tablecloths and sterling silver, so even though technically you're eating in a barn, you'll still feel undeniably elegant.
Hotel Wailea – Maui, Hawaii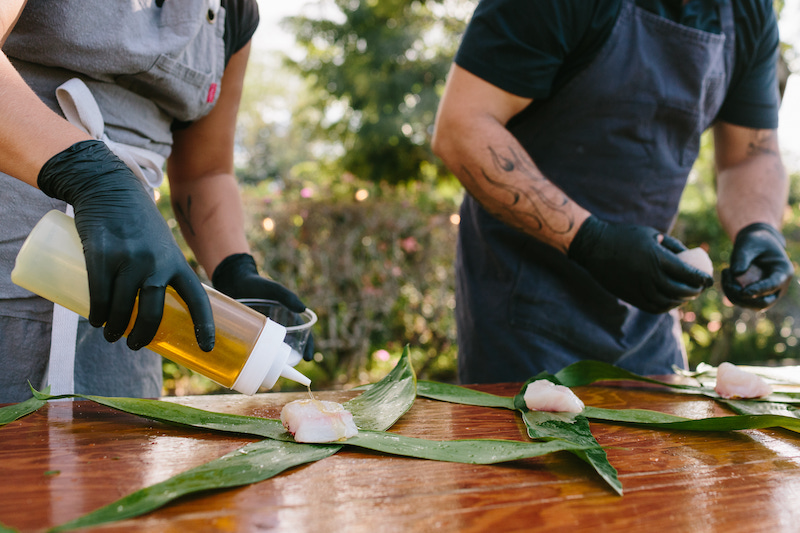 The Aloha State's lone Relais & Chateaux location lives up to its grand affiliation, offering gourmet dining experiences unlike any you'll find in the islands. Chef Brian McMahon, who cut his teeth at L.A. hot spots like CUT and Vespertine, plates up unusual stuff like axis venison grilled over wood from the native kiawe tree, as well as fresh-caught Pacific seafood cleaned and descaled onsite. You can enjoy all of it in the hotel's private treehouse, providing exactly the kinds of views and seclusion one comes to Maui to enjoy.
Inn at Little Washington – Little Washington, Va.
Little Washington, Va. – population 127 – seems an odd spot to have any kind of hotel, much less one of America's most sought-after luxury properties. But this 11-room boutique dating back to 1905 has become destination dining for those in the Beltway, the lone three Michelin Star restaurant in the greater D.C. area. The opulent dining room hosts nightly seven-course feasts from chef Patrick O'Connell, whose new American creations range from pepper-crusted Long Island duck breast to ricotta and butternut squash terrine. If you're not looking to drop $308 on dinner, the Inn also has a more-casual a la carte restaurant at Patty O's, where you can experience the chef's mastery for a more reasonable price.
SLS South Beach – Miami Beach, Fla.
Any time you can get José Andrés to anchor your hotel lobby, foodies are going to flock. But when you add one of L.A.'s hottest sushi spots and a pretty solid swimming pool menu to the mix, you've got the odd South Beach spot that has just as much substance as style. Andrés' Bazaar dominates the ground floor, a quizzical tour of molecular gastronomy and offbeat tapas. It's complemented by Katsuya, a Japanese sushi den with a swanky upstairs lounge and a hidden gem of a happy hour. Finally, the poolside menu at Hyde Beach can hold its own with the stuff inside, so the pain of paying over $25 for a hamburger won't sting quite as badly.