Summer is America's high season, a time when the sun shines bright on all the cool new attractions that were prepped and perfected during the winter. This year was no exception, as freshly-vaccinated travelers hit the road, many staying in a hotel for the first time in over a year. They were welcomed with a brilliant new crop of character-driven spaces, from a converted dry ice factory in Texas to the newest Virgin offering in New Orleans. From the Pacific Northwest to South Florida, here are the dozen best new hotels that opened this summer.
Chapter House (Cape Cod, Mass.)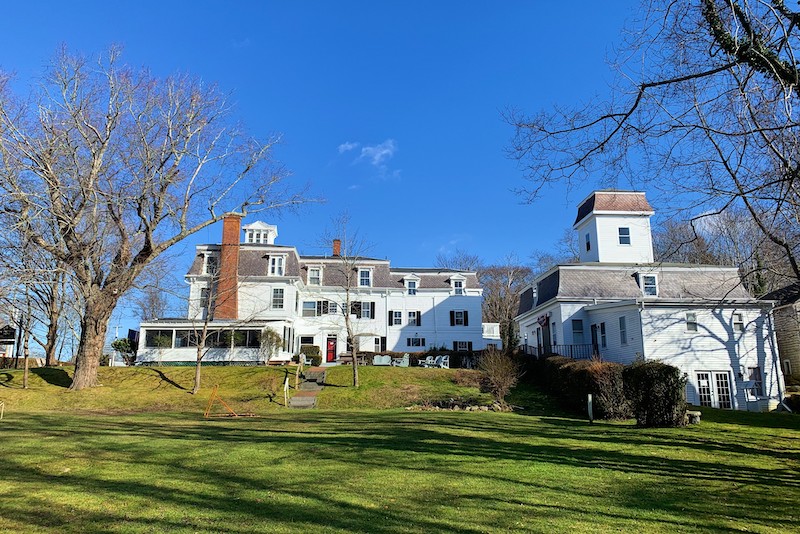 Okay, so technically the Chapter House isn't a new hotel, but unless you happened to be alive in 1716 you've definitely never seen it before. The historic, 21-room inn has served as everything from a private home to a hospital during the Revolutionary Way, and this year opens as a cozy, Cape Cod getaway. Rooms are split between the Carriage House, which offers elegant standard rooms, and the Victorian Main House, where you'll find their deluxe rooms. The Victorian is also home to Lodging and Spirits, a small craft cocktail bar that's not only a hangout for guests, but also for Charter House's resident ghosts.
Hotel Dryce (Ft. Worth, Texas)
The clever-naming award for summer hotel openings goes to this Ft. Worth boutique, set in an old dry ice warehouse in the Cultural District. From the outside, you'd be hard pressed to think it was an abandoned industrial space, as the new floors stretch upward in a modern, vertical aesthetic. Inside, you can kick back at the lobby bar and its smoking dry ice pit, where craft cocktails and a custom playlist draw locals and guests alike. But spotting the guests isn't hard: Typically they're the ones sporting the hotel's custom Dryce robes, which come with each of the 21 rooms.
The Beatrice (Providence, R.I.)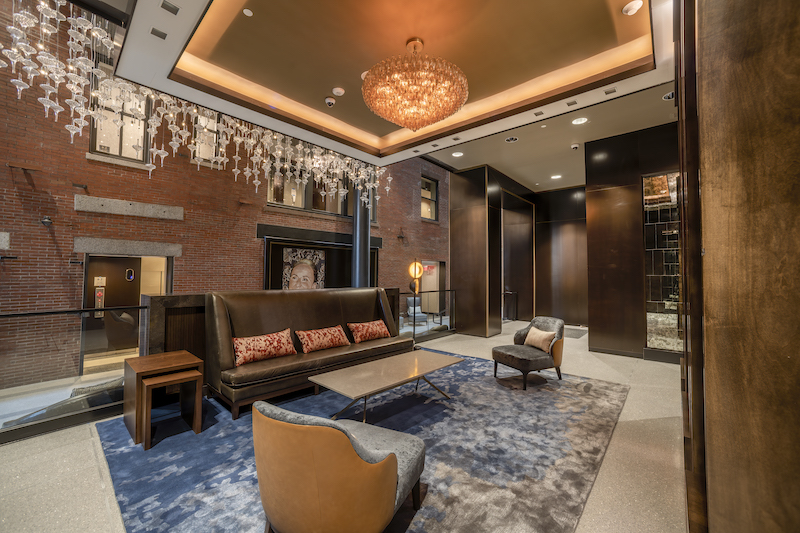 Not that Providence is ever lacking for great Italian restaurants, but to this point the upscale Cipriani chain had yet to lay its footprint in Rhode Island. That all changes when Bellini opens at The Beatrice, who's created as much buzz for its restaurant as it has for its rooms. The 47-room stunner, in the historic 1887 Exchange Building, blend's the city's rich, brick history with light modern elegance. Its bright, spacious rooms bring a new level of luxury to downtown PVD. Later this year, it'll also open a members-only rooftop bar, giving the city a swanky new place to enjoy drinks with a view.
106 Jefferson (Huntsville, Ala.)
Alabama's center for all things outer space finally launched its first boutique lifestyle hotel this summer. The 106 Jefferson sits on the site of the city's former lodging leader, the Huntsville Hotel. From Greek pillars in the lobby to exposed brick in the Revivalist restaurant, the hotel brings downtown Huntsville squarely into the 21st century. It's also home to the city's hottest new rooftop bar, Baker & Able, a nod to the monkeys that served as America's first astronauts.
Hotel Grand Stark (Portland, Ore.)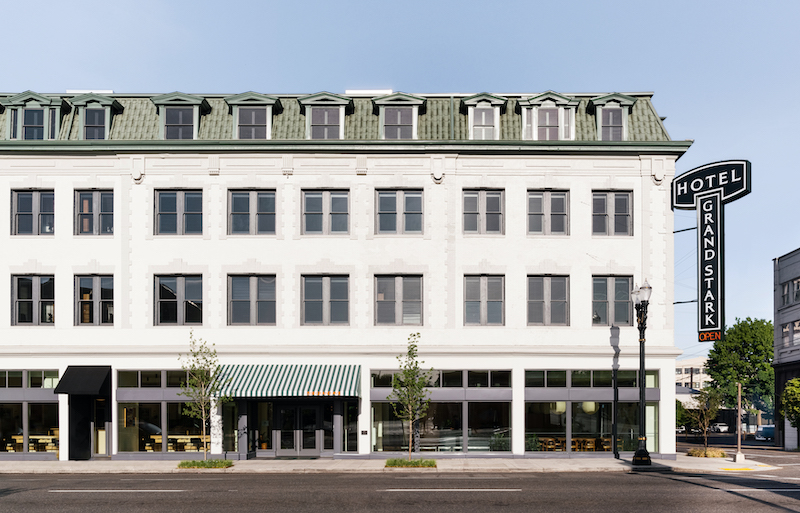 Over 100 years ago, this grand, four-story building in Portland's Central Eastside opened as the Hotel Chamberlain, then morphed into a furniture store until this summer, when it reappeared as the Grand Stark. Inside the historic structure, you'll find an art gallery in the lobby, brought to life with natural light from an overhead skylight, and a quirky craft cocktail bar. While the rooms are enjoyable as great modern updates in a classic space, the Grand Stark is best experienced in its public areas. To wit, the vintage study hall makes for an ideal place to get some work done. As does the Grand Stark Deli, where you can enjoy a generous sandwich while mingling with guests.
Virgin Hotel New Orleans (New Orleans, La.)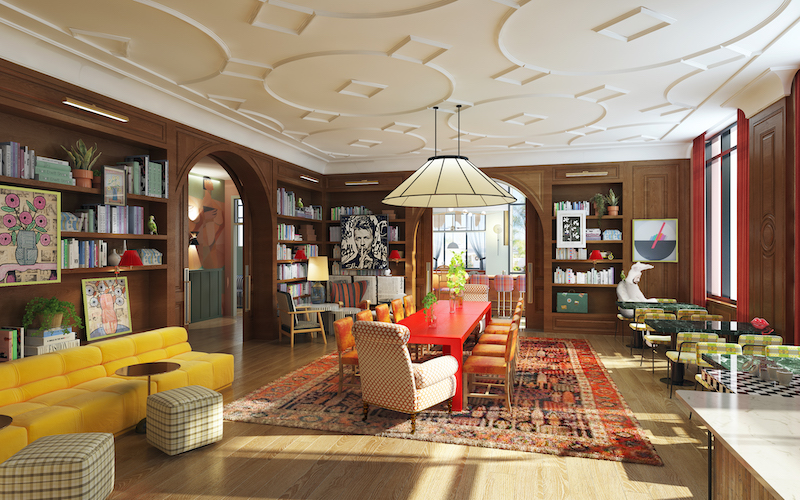 The latest addition to Richard Branson's hotel portfolio sits in the city's chic Warehouse District, boasting a 13th-floor bar at Dreamboat and a pool club that's hosted some of the city's wildest pool parties already. As with other Virgin properties, this one is as much about inviting the city in as housing its guests, so expect a good share of revelers sharing the party spots. Still, the luxe rooms provide a cool, welcome respite, as even the smallest ones are done up in modern art and red furniture designed to feel like a modern home.
The Godfrey Hotel Hollywood (Los Angeles, Calif.)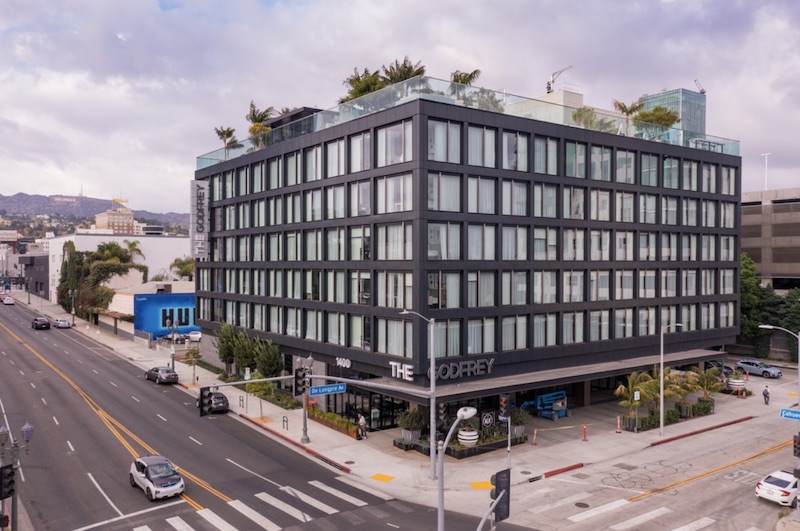 Claiming you're the coolest rooftop in L.A. is a little like saying you have the best slice of pizza in New York City, but the Godfrey is making a pretty strong case. The 220-room hotel a block off the Sunset Strip splashed onto the summer scene with a 12,000 square foot rooftop, boasting a 70-foot projection wall, two bars, fire pits, and a spacious swimming pool. When you're not soaking up the California sun, you can peruse a bevvy of interactive, original commissioned art pieces in the lobby and common areas. Or retreat to your room with barn doors, a rain shower, and brass finishings.
Seminary Hill (Callicoon, NY)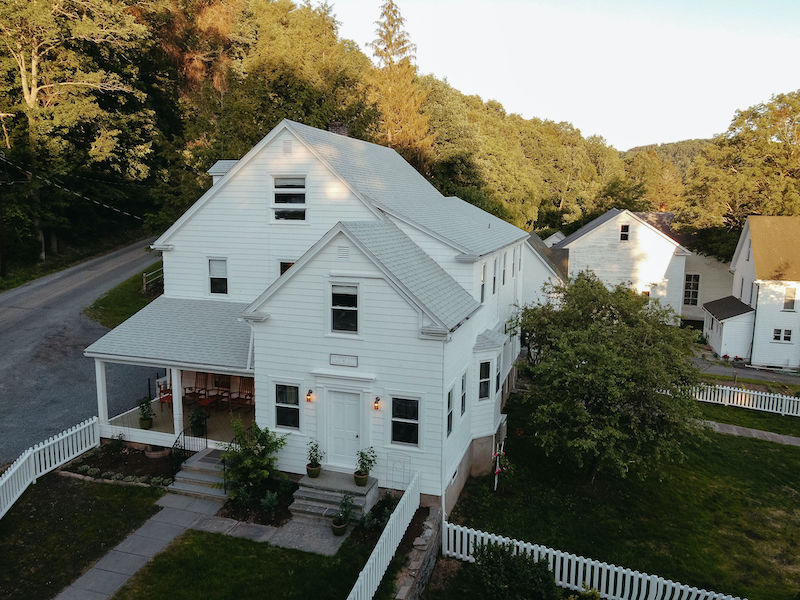 For cozy, new fall lodgings no place will get you in the country spirit like this spot spread across two historic houses in the Catskills. This upstate escape is made up of eight apartment units in a classic old boarding house, each offering kitchenettes and soft interiors. The Mountain House is a five-bedroom, pitched ceiling lodge ideal for "we missed the holidays in 2020, so let's get the whole family together" trips this fall. That aside, Seminary Hill's real selling point is its onsite orchards and adjacent cidery. There, you can while away an afternoon sampling craft cider, then retreat back to your apartment and sleep it off.
AC Hotel Ft. Lauderdale Airport (Ft. Lauderdale, Fla.)
At first glance, one might see the word "airport" and wonder how it ends up on any list of unique hotels. But in the world of convenient, one-night lodging this new spot in busting Dania Point sets a new standard. The sunny rooftop bar here offers travelers leaving on cruises or flights a chance to enjoy a stunning South Florida sunset, sipping rum-based cocktails like the Patriota – made with Havana Club rum and Cuban Coffee. You'll also find original Floridian art on all the walls, as well as big, open rooms that feel far homier than anything you'd expect near an airport.
Blossom Hotel Houston (Houston)
As with anything in Texas, everything at the Blossom is big – big rooms, big seating areas, big lobby, and a massive, Peloton-designed fitness center. As boutique openings have focused more on common areas, the lunar-inspired hotel has focused on the in-room experience, offering more space to spread out and unpack than most new builds. It's ideal for business travelers or those going to appointments at the adjacent Texas Medical Center. Despite the size, the place still feels decided at-home.
Catbird (Denver, Colo.)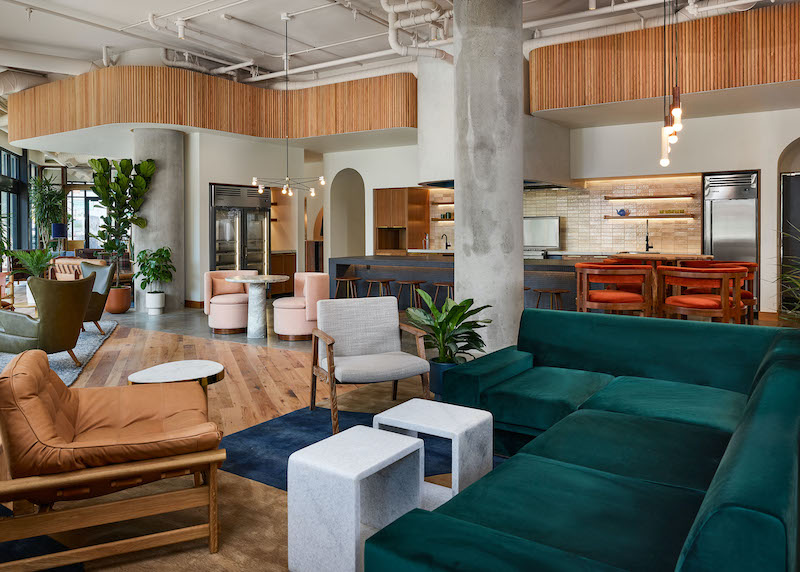 Though Denver's RiNo neighborhood has become the go-to destination for anyone visiting the Mile High City, to date it's lodging options have been painfully limited. That changed this summer with the opening of Catbird, a 165-room hotel that's packed with modern art and a live music amphitheater on the roof. The Catbird is built around an historic, four-bedroom home, adding on stories of guest rooms that offer full kitchens, lofted beds, and pull-out closets. Despite the crowds that gather on the roof, the Catbird still has little touches of home, making it Denver's best new option for a long-term stay.
W Philadelphia (Philadelphia, Pa.)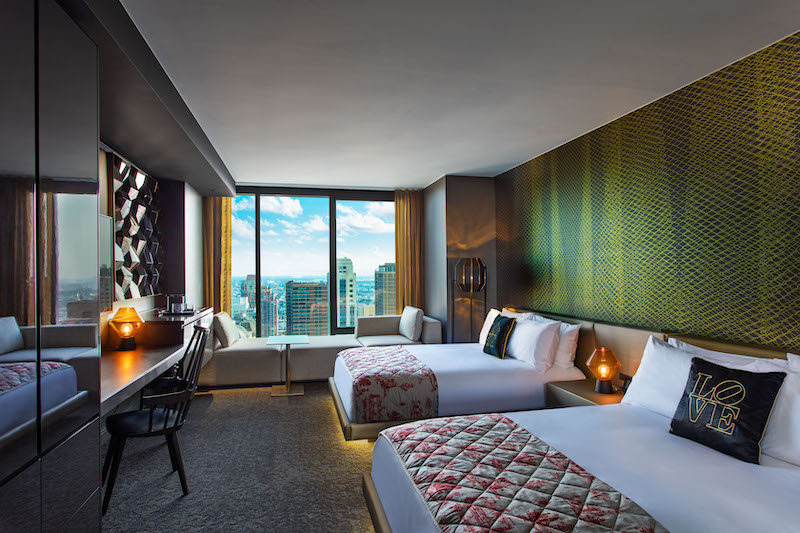 Believe it or not, it's been over two years since North America welcomed a new W Hotel. This one across from Philadelphia City Hall was definitely worth the wait, though, a tribute to the original music and urban grit that make Philly so unique. You'll find street murals and local artwork throughout the 295-room hotel, with shaker chairs and rooms lit up with words from the Declaration of Independence. The customary Living Room is done up with ceramic skulls, a tribute to Mutter Museum's Hyrtl Skull Collection. Just off that space, you'll find a hidden salon full of art devoted to Philadelphia's own Grace Kelly. And upstairs, the WET Deck offers a rear-round heated pool.