This story appears in Fifty Grande Magazine #3, the Road Trip issue.
You've likely heard that Vermont has excellent maple syrup and is the home of Ben & Jerry's. Wonderful. Now that that's out of the way, we can discuss the full culinary prowess of the Green Mountain State, as there's no better place for food fans to visit in the fall than Vermont. (If you disagree, I'll just assume you've never been here.)
There are James Beard Award-winning restaurants and fine dining, cozy cafes and coffee shops, an abundance of fresh cheese and stellar chocolate purveyors. The number of Vermont breweries continues to grow every day, and more recently, the distillery and hard cider scenes have exploded. And farm-to-table — which might be Vermont's secret weapon — is an authentic way of life here. It can be seen every day at our farmer's markets, which are in full swing from May through October.
If you're ready to taste the real Vermont, we recommend starting with Burlington — largest city, all-around awesome place — for some of the best edible experiences offered here.
Hen of the Wood
55 Cherry St., Burlington, Vt.
At the epicurean heart of it all is Hen of the Wood, which best exemplifies the farm-to-fork mantra. They showcase the most vibrant foods of the season on their continuously changing menu while supporting local producers that have an environmentally sound approach to farming. By pairing unique ingredients, they create deliciously unorthodox dishes that can be experienced with one of the best wine lists in Vermont. Reservations are highly recommended at both the Waterbury and Burlington locations, as both restaurants book out weeks, even months in advance.
Burlington Farmers Market
345 Pine St., Burlington, Vt.
Almost every town in Vermont holds a weekly farmer's market. But Burlington's is the cream of the crop. Since 1980, this diverse market has been bringing together the largest selection of produce, prepared foods, and artisanal crafts for locals and visitors to enjoy every week from the end of May through early fall. Go for breakfast or lunch. Eat your way through the market stalls while picking up everything from organic eggs, beef and cheese to flowers and vegetables. Or shop for locally made jewelry, art, cider or CBD products.
Farmers & Foragers
75 Penny Lane, Burlington, Vt.
The name says it all. While food trucks are commonplace now, there is nothing common about this one. With the belief that everyone should be eating fresh local food, owners Sol and Lauren strive to support Vermont organic producers that practice sustainable farming. Open seasonally from May to October, the rotating menu at their dockside location is a reflection of just that. It includes seasonal dishes like Vermont cheesesteaks and pork belly banh mi alongside creative cocktails that highlight Vermont liquors.
Burlington Bay Cafe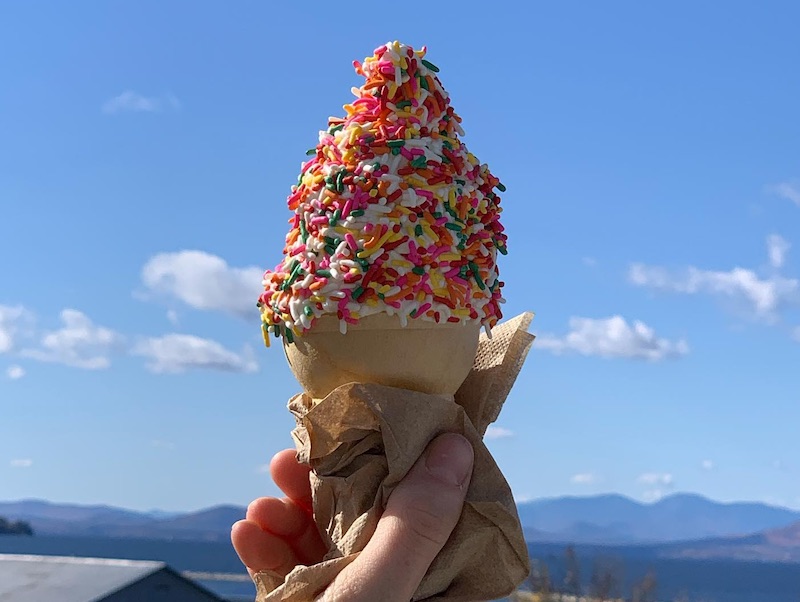 125 Battery St., Burlington, Vt.
What is known as soft-serve ice cream nationwide is called a "creemee" in this part of the country. It is slightly creamier and lower in fat than traditional hard ice cream. While you can order chocolate or vanilla, why would you? We put Vermont-made maple syrup on, and in, everything, including our creemees. You won't know how good they really are until you've had one. Follow the Maple Creemee Trail or head directly to the state's best spot to enjoy this frozen treat. Burlington Bay Cafe serves award-winning maple creemees with views of Lake Champlain that are second to none.
Dedalus Wine Bar and Market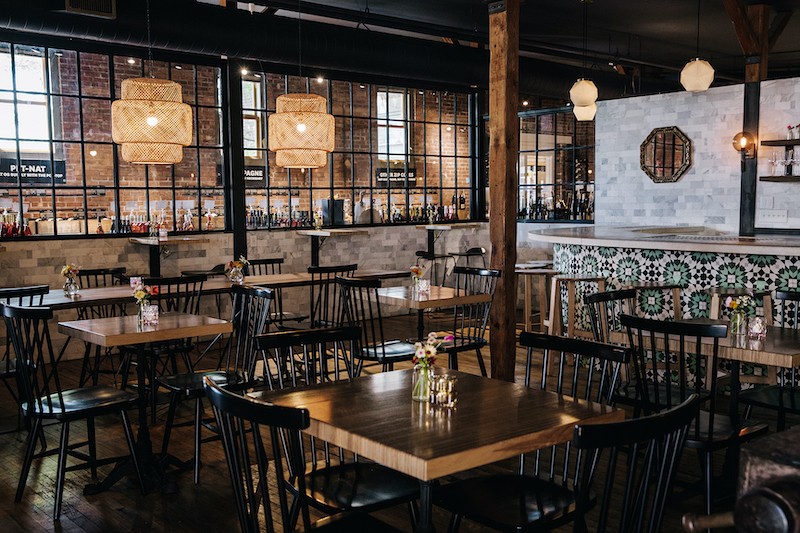 388 Pine St., Burlington, Vt.
One part market, one part wine bar, Dedalus is the place to go for a glass of vino and a bite to eat. It is also a great spot to shop for a gourmet picnic. The market is filled with specialty foods including local and international cheeses, charcuterie, housemade foods, a nice selection of conserva (tinned fish in oil), and hundreds of wines. Take a seat in the wine bar or on the deck, where you can enjoy a full dinner paired with wine suggestions from their team of sommeliers. The chef sources ingredients for his unique dishes from regional farmers as well as small European producers. Check their calendar before you visit, as they often host wine education events.
Scout & Co.
237 North Ave., Burlington, Vt.
Go for the coffee, but don't skip the ice cream. This espresso bar in Burlington's O.N.E. district (the Old North End) makes one of the best-brewed cups of coffee in all of Vermont. They are dedicated to sourcing beans from amazing producers, including Brio Coffeeworks, a local Vermont roaster. I highly recommend their maple latte — it is darn near perfect. This cafe also makes its own hard ice cream. Combining fresh milk from Monument Dairy Farm, a fourth-generation Vermont farm, with ingredients like berries, herbs and spices from other local farms, they crank out experimental new flavors each week. Oddities like strawberry buttermilk Szechuan peppercorn, beet chocolate chip and turmeric cinnamon often find their way on to the menu.