At a time when music festival lineups have become more homogenous, Bourbon & Beyond is an innovative concept that stands out from the pack. Here on a fairgrounds in Louisville, Ky., this past weekend, it was a veritable wonderland where all manner of brown alcohols flowed freely and music legends such as Pearl Jam and Jack White rocked the nearly 140,000-strong audience (!) into submission after dark.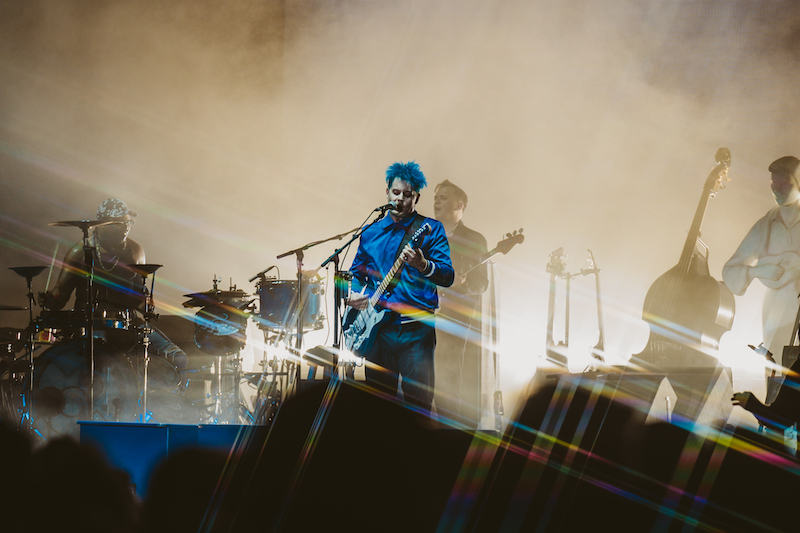 That's both a feature and a bug of this unique event, since we all know what happens when we drink whiskey and/or bourbon all day long under a blazing sun. Pearl Jam even stopped its set twice so EMS teams could attend to fans who'd passed out and the same thing happened the night before during Kings of Leon's performance ("I'm not sure if it's the bourbon or the beyond," a Muhammad Ali T-shirt-clad Eddie Vedder joked from the stage). There's no easy way to regulate the audience's collective bourbon intake, save only selling alcohol during certain times of the day, but if you weren't out to get blackout drunk, Bourbon & Beyond offered one sensory delight after another.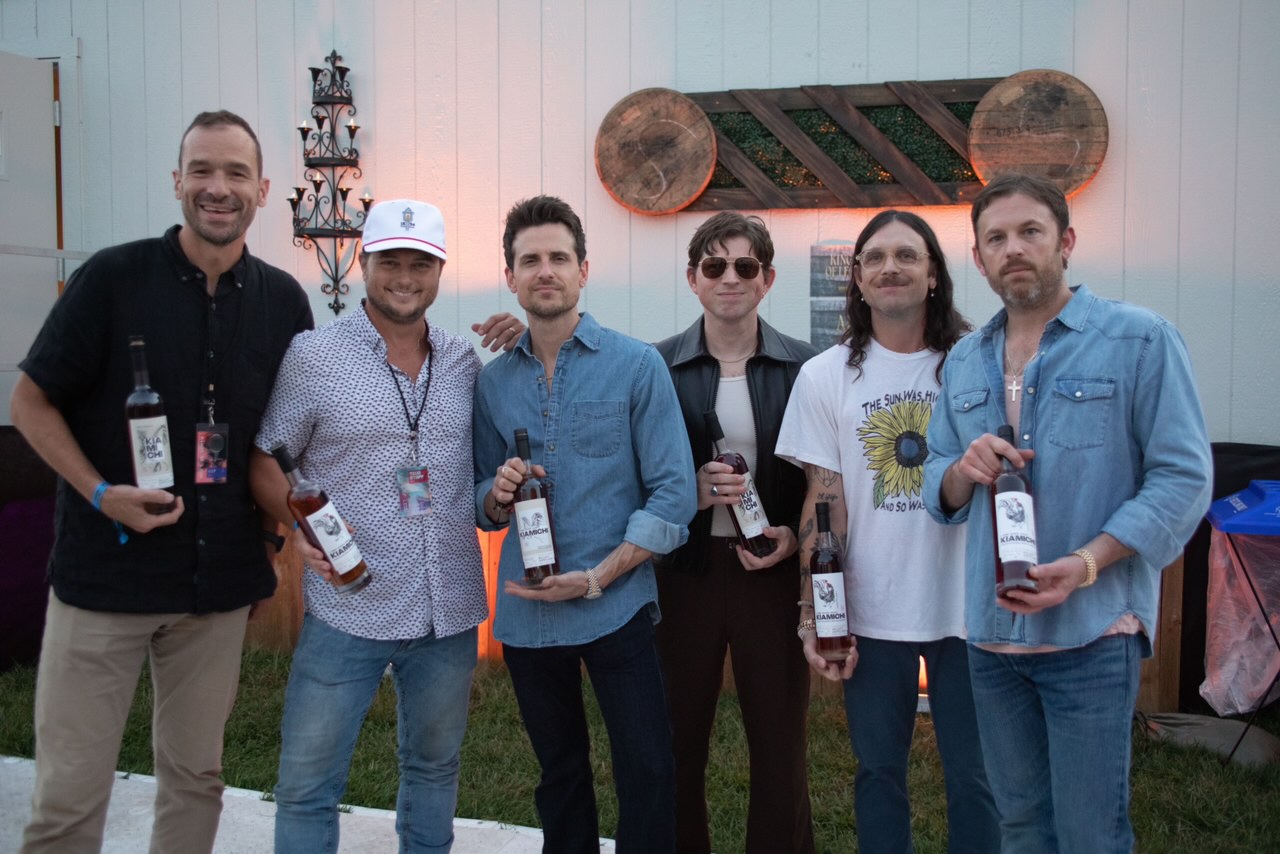 This is where Kings of Leon launched its Kiamichi whiskey and bourbon line with revered local distillery Willett, and where the principal cast of "It's Always Sunny in Philadelphia" chose to perform its beloved podcast live for the first time while also introducing its own Irish whiskey brand, Four Walls (more on that later). It's where Jason Isbell teased the guitar lick in My Morning Jacket's "One Big Holiday" in a nod to Louisville's favorite sons (who were playing another festival in Asbury Park, N.J., at the same time), where Eddie Vedder could be seen riding his bike around backstage before Pearl Jam's set and where you strike up a wide-ranging conversation with two 50-somethings from Minnesota just as some lady offers you her breast milk. Never change, Kentucky!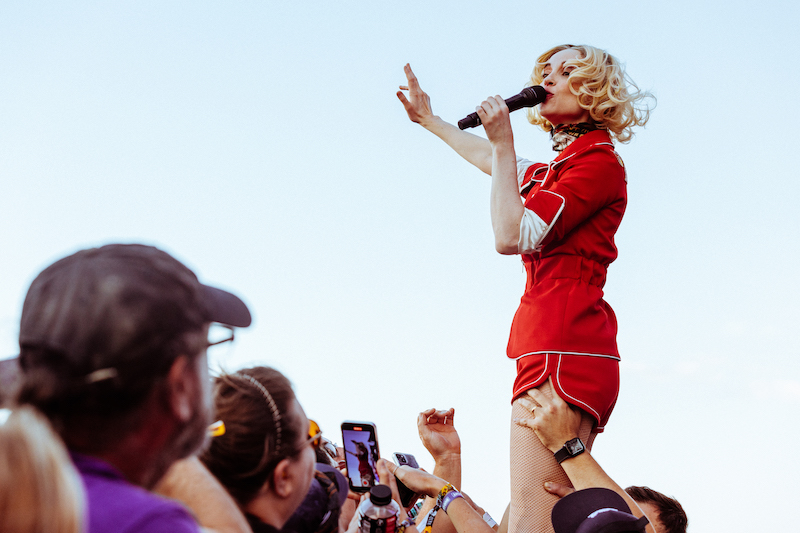 Aside from the aforementioned headliners and reliable festival acts such as St. Vincent, Father John Misty, Chris Stapleton, Yola and The Doobie Brothers, the lineup had several bright spots. Marcus King continues to dazzle as one of the most talented guitarists in recent memory, his white-hot licks energized a Sunday afternoon set highlighted by covers of Marvin Gaye's "Trouble Man" and Crowded House's "Don't Dream It's Over." The latter group, performing as a duo of Neil Finn and his son Liam due to visa issues with other band members, welcomed Vedder and Pearl Jam touring member Josh Klinghoffer for a couple Crowded House and Split End covers, while former Tom Petty and the Heartbreakers guitarist Mike Campbell added some fancy fretwork to two songs during Stapleton's performance.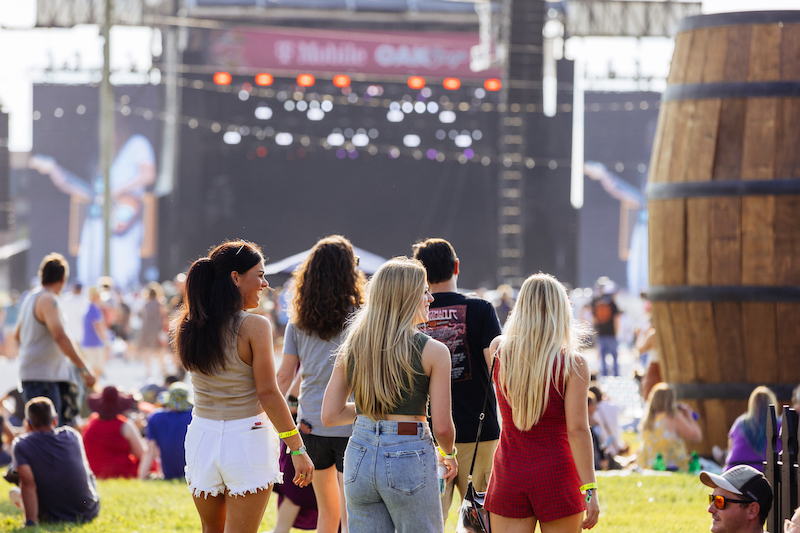 For many, the appeal of Bourbon & Beyond is the unparalleled focus on varietals available for sampling, as well as culinary-focused programming with top local and national chefs and distillers. It was especially nice to see local Louisville establishments like the Silver Dollar represented with their own branded tents, which happily co-existed alongside splashier activations from big-name brands like Jim Beam. Panels and discussions covered what women want in a whiskey, how to refine your brown liquor palate, the role of family ownership in the distillery business and how to build your own whiskey collection. The topics were thoughtfully chosen, and participants such as Pappy Van Winkle's Julian and Preston Van Winkle, whiskey judge Johanne McInnis and spirits journalist Fred Minnick spoke eloquently about their craft.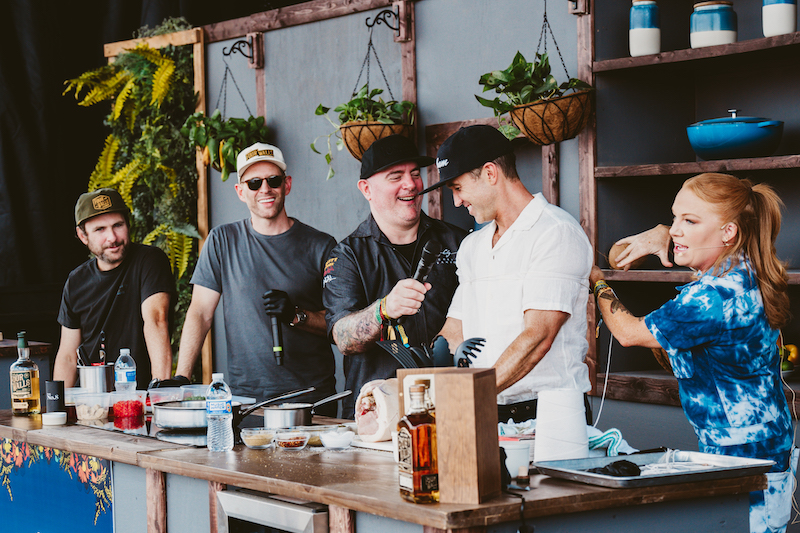 For others, there was a real thrill seeing members of Kings of Leon and "It's Always Sunny in Philadelphia" greet fans and pour tastes of their whiskeys in small tents. Things reached a fever pitch when "Always Sunny" stars Rob McElhenney, Glenn Howerton and Charlie Day attempted to tape their podcast in a tent reserved for bluegrass performance, which was stuffed with more than 3,000 fans who cried with joy, happily threw their bras and underwear on stage and jumped at the chance to be breathalyzed live in front of their friends and family. Earlier in the day, the actors joined chef Tiffani Faison to make porchetta marinated in Four Walls, with Day bemoaning, "I don't want to eat pig nipples," and mock-shrieking along with the sounds of St. Paul and The Broken Bones, who were playing a loud set on the adjacent stage.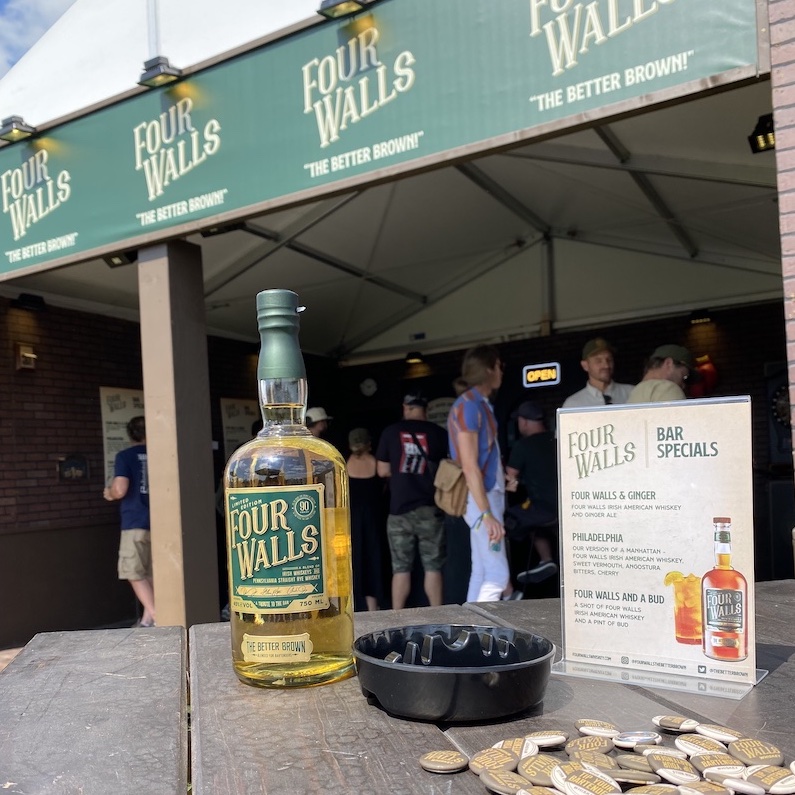 At four full days, Bourbon & Beyond could be a slog for a casual festival-goer, although the VIP-level amenities (food from top local chef Anthony Lamas of Seviche, truly dedicated viewing areas) were above and beyond those offered at most such events. Thanks to Louisville's innate hospitality and a world-class selection of spirits, it's an event well worth sampling, or, alternatively, gulping down in one big swig like a shot of the finest Maker's Mark 46. Just don't blame us when you're hungover tomorrow morning.