This Q&A appears in The Food Issue, which is on sale here and is in stores now.
At a time when most 19th-century heiresses were wedding foreign titles, Charlotte Baldwin Allen married one of the founding fathers of Houston, Augustus Chapman Allen, and used her fortune to build the city. Today you'll see her name above the entrance of the popular downtown hotel C. Baldwin. Two previous restaurants failed on this site before C. Baldwin opened its manicured doors, which usually doesn't bode well for most chefs and restaurateurs.
Not that it mattered to chef Chris Cosentino. "Those restaurants aren't really comparable with Rosalie," the celeb chef said. Cosentino opened Rosalie Italian Soul — a nod to his grandmother — in the C. Baldwin just in time for the pandemic. Closed for 18 COVID-packed months, the rustic Italian restaurant reopened last autumn, again to much fanfare. You may know Cosentino as the season four champ of "Top Chef Masters" or from his stints in prestigious gigs at places like Washington, D.C.'s Red Sage, Chez Panisse in the Bay Area, Cockscomb in San Francisco and beyond. Here, Fifty Grande catches up with the chef to discuss quantum physics and interstellar space travel. Just kidding. We mean hotels and food.
Why did you open at the C. Baldwin after two restaurants had tanked on the site before the C. Baldwin opened?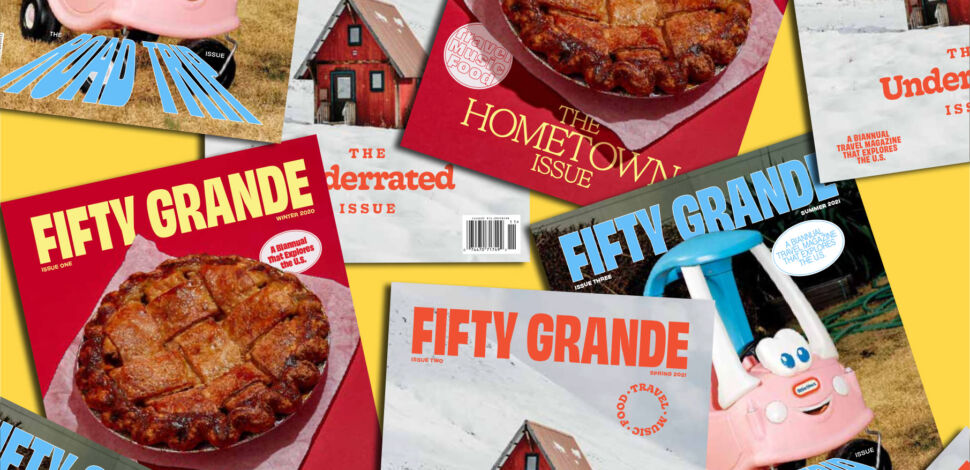 Chef Chris Cosentino: Hard question to answer, since the two hotel experiences and offerings were completely different. The previous hotel, the DoubleTree, existed under a much different paradigm than [how] C. Baldwin currently operates, and the renovation was a massive undertaking. Those restaurants were not chef-driven concepts and did not have the high-end appeal of the C. Baldwin.
What are the biggest obstacles to reopening a high-end restaurant in a space that hadn't really worked for other restaurants in the same location?
Chef Chris Cosentino: It goes back to the concept of creating food that feels appropriate for the environment and the space — whether you're a traveler staying in the hotel, in search of a downtown spot for a business lunch meeting or attending an event in the Allen Center. At Rosalie, the concept of fine dining has been lightened up; the whole concept is supposed to be fun and welcoming. The C. Baldwin inspired me to recreate the comfortable atmosphere that existed in my Italian American New England upbringing, an atmosphere that engendered a specific emotional response from the community.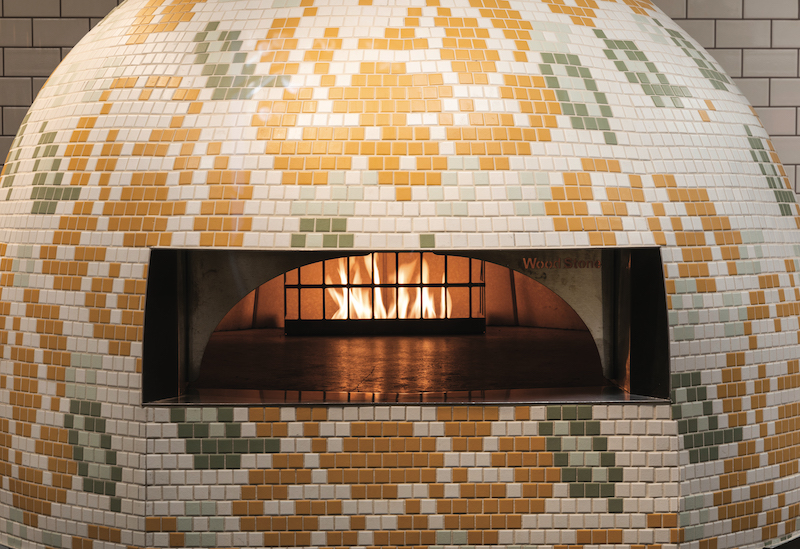 What are some of the differences between creating a hotel restaurant and a stand-alone?
Chef Chris Cosentino: The main difference is we have 354 rooms above us, and we are tasked with serving traveling guests for the three-meal period in the hotel and brunch. Hotel guests always have the option of dining in the hotel or venturing out, and we have to take that into account at all times. A stand-alone concept presents a completely different set of costs, alongside different maintenance services. In either scenario, the primary goal is to create a comforting experience for travelers and locals.
How has your menu changed since 2019? Local sourcing means wild boar and, of course, more blue crab manicotti?
Chef Chris Cosentino: The menu hasn't changed much; we concentrate on classic Italian American cuisine. We've just pared things down, eliminating dishes that made the menu too large. We still serve blue crab manicotti, pizzas and fresh pastas. The whole menu is based on Mark [Miller]'s kitchen in New England — and on lots of grandmas cooking lots of Italian food. A lot of what my great grandma did is ingrained in my approach to cooking.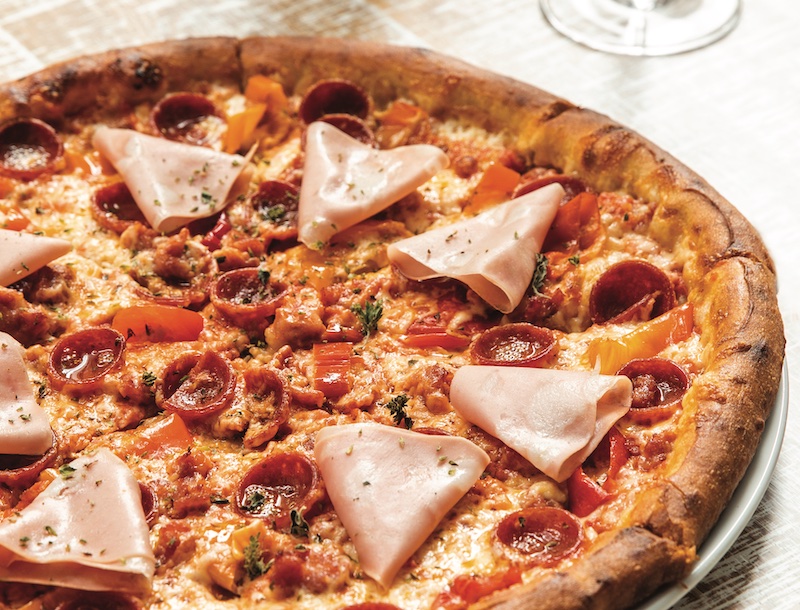 How has your concept of rustic Italian cuisine influenced American cuisine, overall?
Chef Chris Cosentino: Let's just say that I'm riding the coattails of thousands of Italian grandmas who have cooked before me. The best cooks never leave cooking at home.
You started serving your famous lobster roll at Acacia House in the Bay Area as a "special." Is there an entree on Rosalie's menu that you might consider a special favorite?
Chef Chris Cosentino: I taste every single dish, so picking one is very hard. There are standouts about which we get consistent, overwhelming feedback each time we serve them. Our chicken is an entree that I'm really proud of, and it's very consistent. Of course, in my mind at least, blue crab manicotti has become a staple signature on the menu. They all have their time and place, and I crave each dish for different reasons. Every Tuesday, we drop a local "favorite" on our podcast, "Losing Your Mind With Chris Cosentino."
To outsiders, Texas may look like one big barbeque pit.
Chef Chris Cosentino: In Texas, barbeque is a component of Texas' food history, but Houston is such an internationally diverse city that I'm continually excited by the innovative food here. And I'm always blown away by Houston's multifaceted approach to cooking. There are so many fascinating, different types of cuisine to be found within Houston proper and in its surrounding suburbs.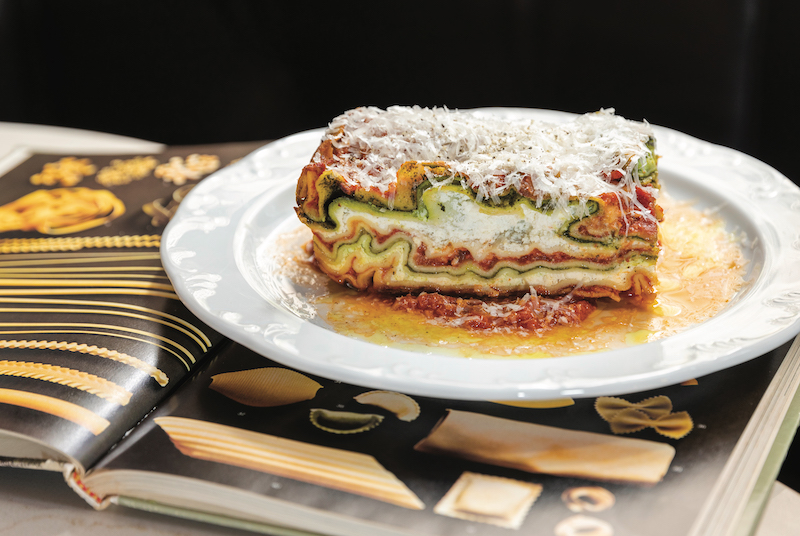 You credit a lot of great chefs — like Jacques Pépin and Mark Miller — with your food education.
Chef Chris Cosentino: The textbooks didn't work for me in culinary school. I'm dyslexic, and the instructions and diagrams explaining techniques were difficult for me. Visually being able to see a chef give step-by-step directions and techniques with drawings and photography like those depicted so perfectly by Jacques Pépin in "La Technique and La Methode" really helped guide me through culinary school.
Since its re-opening, how has Rosalie measured up to the cuisine scene in Houston?
Chef Chris Cosentino: I definitely didn't create a cuisine scene in Houston; it was already there. Creating great food isn't a competition. Everything is about evolving, not competing. Cooking is about layering flavor; it's always about improving in order to make things better. Consistent improvement is always the goal.
Mark Miller was my mentor, and I still speak to him every month. He taught me not to compete or to compare myself to other chefs, which is a very important lesson. I don't want to put my ego first, ever. Once you can let go of your ego and allow your guests to know that you're not in the kitchen to show off for your own personal gain, you can share some great moments with the
people in your restaurant. Mark really ingrained that in me, and I still try to stick to that ethos on a daily basis. We've all grown through our own mistakes, and we have to move forward.