Big cities always make for great vacations. But they also make for great dents in your vacation budget. And oftentimes, opting for a smaller locale for a few days can hit all the right vacation notes, with far less cost and a fraction of the crowds. Whether you're looking for great food, awe-inspired nature or just a quiet place to get away, some of America's smaller cities offer a lot more than you'd expect.
Greenville, S.C.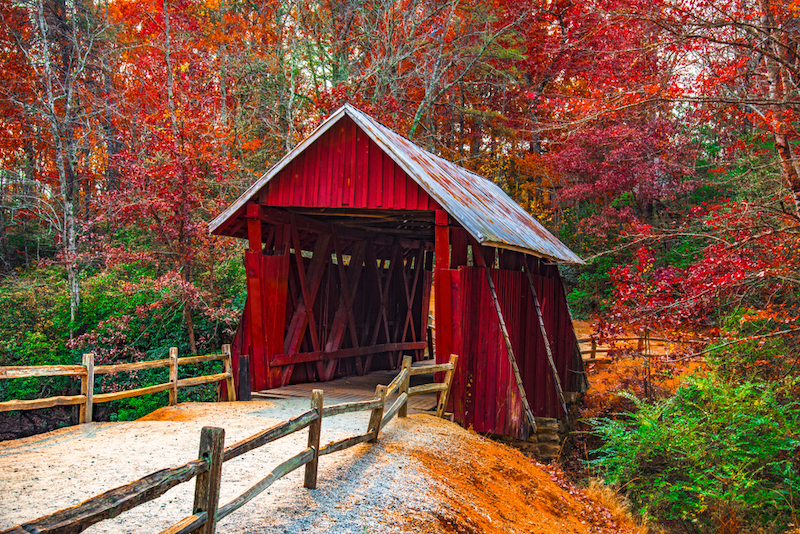 Though much of the Palmetto State hype goes to the historic streets and renowned restaurants of Charleston, Greenville offers the same great food scene, with nearby mountains to boot. This upstate city about an hour and a half from Charlotte has become a less-expensive alternative for chefs, and spots like the Beard Award semifinalist Anchorage, Soby's and Passerelle Bistro have become landmark restaurants in their own right.
Aside from eating, Greenville has one of the most active small Main Streets in America, best experienced during the annual Fall for Greenville festival where the city's best eateries set up stands. Main Street leads into Falls Park, one of America's great examples of urban green space, where winding paths and a majestic waterfall draw the city together. Just outside town, you'll find stunning hikes at Caesars Head State Park, and adrenaline rushes at BMW's test track in Greer. So burning off all the calories you've enjoyed can be almost as fun.
St. Augustine, Fla.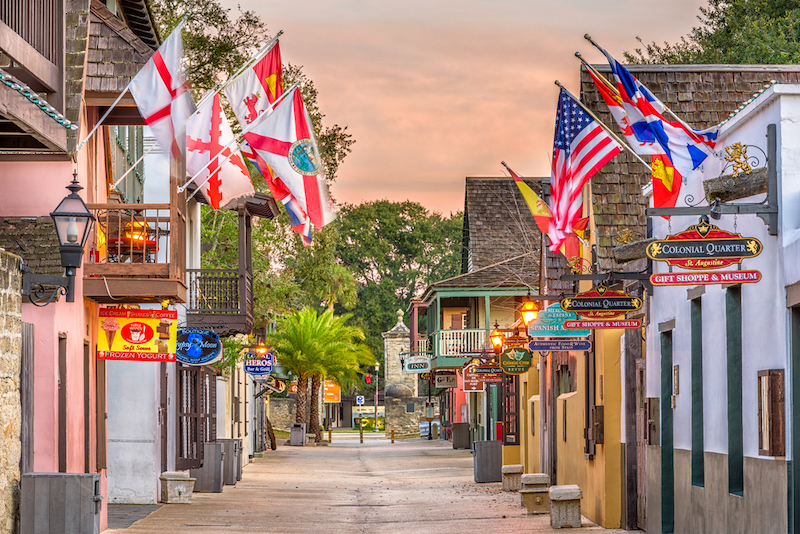 The oldest continually inhabited city in America is far more than the answer to a "Jeopardy!" question. It's a unique mix of history and unbridled fun, where you can drink your way through centuries-old streets and zipline over alligators. St. Augustine's main attraction is its Old City, where narrow alleyways and cobblestone streets transport you to early colonial America. You may well meet some of those colonial inhabitants too, as St. Augustine is notoriously haunted and visits to the Oldest Wooden Schoolhouse or Stogie's cigar bar might have you interacting with the great beyond.
Haunted history abounds at the Castillo de San Marcos, the oldest fort in the contiguous United States and allegedly still home to many soldiers who died there. If ghosts aren't your thing, hit the St. Augustine Alligator Farm Zoological Park, where you can tackle a ropes course over pits of onlooking alligators. For something a bit more relaxing, head a little north to Guana River preserve, where a near-deserted golden sand beach and towering sand dunes await.
Brattleboro, Vt.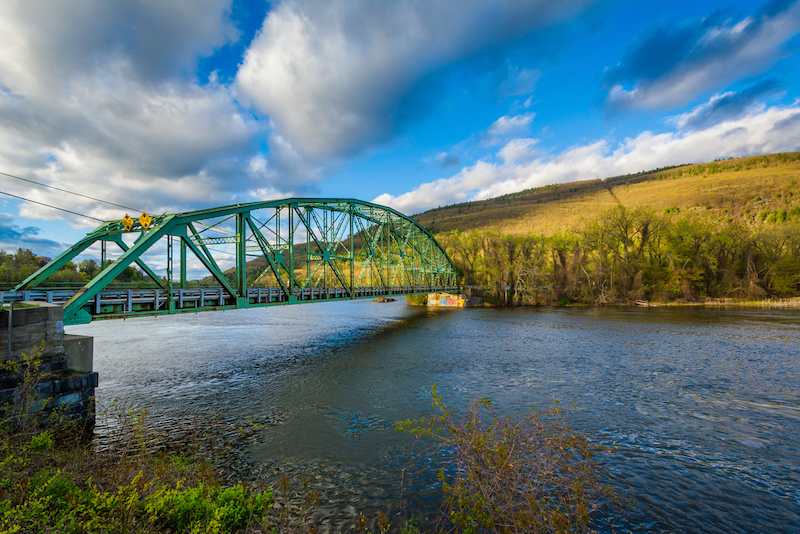 Often overlooked by northeasterners headed for ski weekends in Stowe, this little town along the Connecticut River is the ultimate Vermont experience. The winding, brick-lined downtown streets look ripped from London, running from the historic Latchis movie theater and hotel to one of the most storied music venues in New England at the Stone Church. You can catch a show in its stunning acoustics, then head across the street to the River Garden Marketplace where local craft beer, live music and local artisans converge.
Brattleboro also offers the chance to hike to the top of an Olympic ski-jumping ramp, or to the Miner's Ridge overlooking the river valley and town below. You can also drink a beer in two states at once at Whetstone Station, a riverside brewery whose patio is technically in New Hampshire. During fall, head out to the Scott Farm Orchard, who'll educate you in how to make your own hard cider. This pastoral escape isn't lacking for food, either, as you'll find everything from first-rate Chinese food at Cai's Dim Sum to innovative American stuff at Tine. So even though you'll feel like you're in the country, you won't be eating like it.
Telluride, Colo.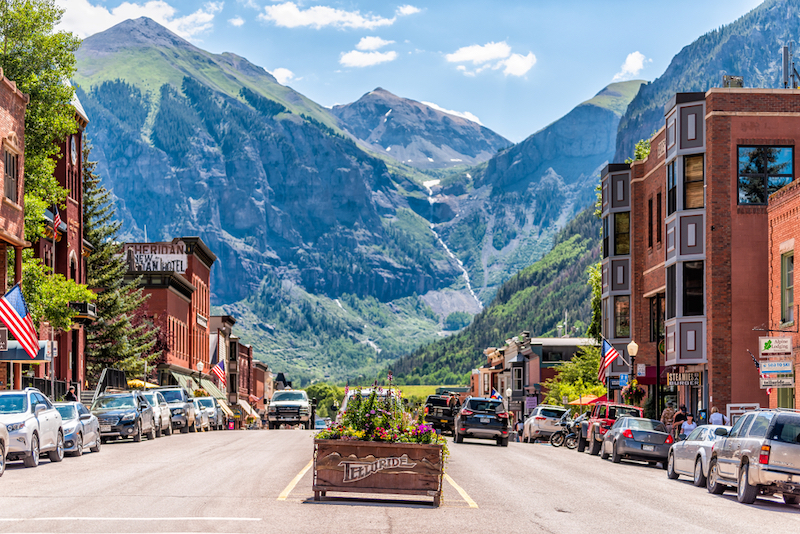 This old mining town in southwest Colorado does more with its history and architecture than any of Colorado's other ski destinations. While it's still not cheap, it feels far more interesting than Aspen or Vail. Start with its Old West Main Street, where the San Juan mountains frame the 1800s architecture, creating a postcard from almost every angle. You'll get an even cooler view atop the New Sheridan Hotel, whose rooftop bar has been called the best in the state.
The city's other bars feel like legitimate Old West saloons, where places like the Last Dollar Saloon maintain their historic ceilings and boisterous crowds. Telluride also hosts music festivals that attract crowds from all over the world, like the Blues and Brews in September and the Telluride Bluegrass Festival in June. The city offers easy access to summiting 14,000-foot peaks too, as Mt. Wilson's trail head sits blocks from downtown.
Rapid City, S.D.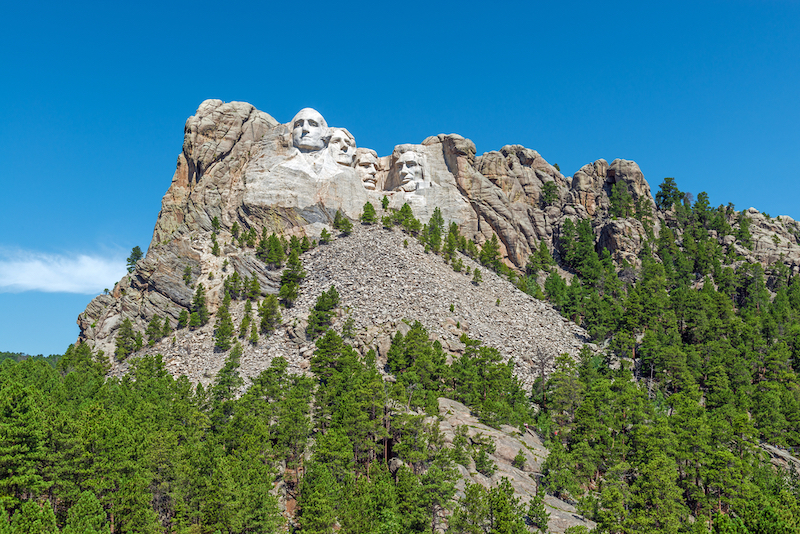 Oft assumed to just be the jumping-off point to Mt. Rushmore, Rapid City would be a badass destination even without presidential faces carved into a mountain. The largest city in the Black Hills also offers easy access to the ATV and snowmobile wonderland of Spearfish Canyon, Badlands National Park and the roaming buffalo of Custer State Park. You'll get the lay of the land best while sipping a cocktail at Vortex, the rooftop bar atop the historic Hotel Alex Johnson.
The hotel is the centerpiece of a vibrant downtown, where you can sample beers at Hay Camp Brewing or Firehouse — an old fire station that also offers nightly live music. If you prefer indie rock with stogies, hit Tinder Box, the odd cigar bar with bands. You can wander Art Alley and check out what local muralists have done with the historic brick buildings. Then take pictures with statues of 44 of our 45 former presidents, which dot street corners around downtown.
Santa Fe, N.M.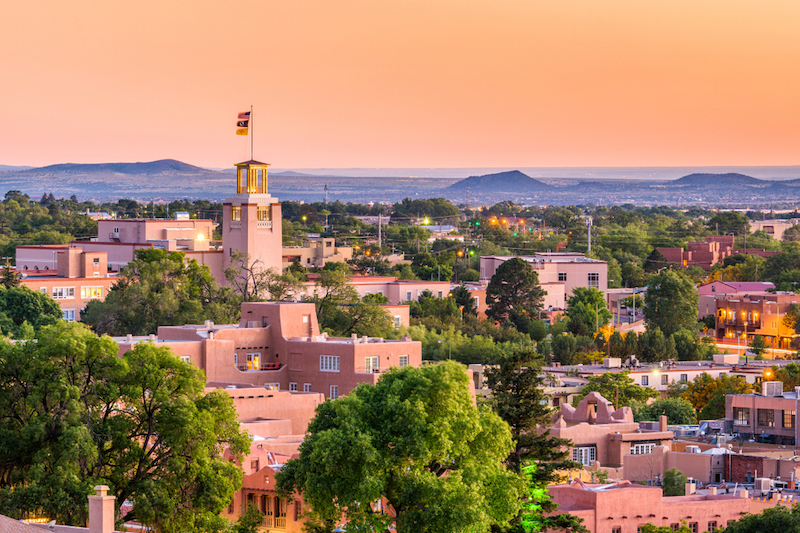 Though Santa Fe is known best for its adobe architecture and abundance of art galleries, it is one of the best pound-for-pound food cities in America. It's hard to find a bad meal in the New Mexican capital, where locals' fave La Choza plates up stacked enchiladas and hearty chilis alongside stellar margaritas. You'll also be in for the dining experience of a lifetime at Sazon, a AAA Four-Diamond Mexican spot that looks like an art gallery, where servers present and clear your table in silent synchronization.
Food aside, Santa Fe is brimming with history and art to explore, where you can peruse galleries along Canyon Road, or visit one of the oldest houses in America whose foundation dates to the year 1200. There's also an authentic Japanese onsen spa located in the mountains at Ten Thousand Waves, and a pretty respectable daytime ski resort a little higher at Ski Santa Fe.
San Marcos, Texas
Not to besmirch the good city of Austin, Texas, but over the past couple decades it's gotten a little…California. For a glimpse of what Austin might have been like 40 or 50 years ago, head 40 minutes away to San Marcos. The city sits around a busy downtown square, where bars, restaurants and independent boutiques keep the vibe distinctly local. You'd do well to take it in with a view from the Shade Rooftop Patio Bar. But as the party stretches long into the night, you may well find yourself doing tequila shots with drag queens at Stonewall Warehouse. Or watching a live band at the spot where Geroge Strait got his start at the Chatham Street Warehouse.
Partying isn't the only thing on the menu in the home of Texas State University. San Marcos is also where you'll find the headwaters of the San Marcos River, one of America's great tubing locations. If you prefer your tubing with some adrenaline, the city's also not far from mega-water park Schlitterbahn. San Marcos is a mix of hippie cowboys, college kids and tech people who know there's a better Austin out there. And as long as it stays under the radar, San Marcos will still be cool.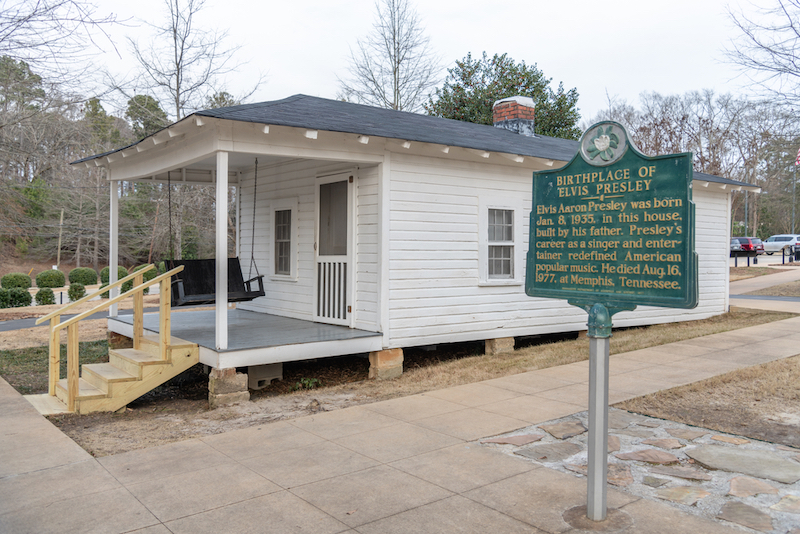 The birthplace of Elvis Presley doesn't shy away from its place in rock 'n' roll history. And, yes, for an Elvis fan it's an unbelievably cool place to visit, as you can go from his boyhood home to his elementary school and sit in a booth at his favorite diner all within blocks. But this slice of old Mississippi offers more than just a collection of Elvis murals; it's also got loads of friendly locals, insane food and deep American history.
After you've done the Elvis trail, head a bit out of town to the Natchez Trace Visitor Center. Tupelo is the midpoint of the famous route from Nashville to Natchez, and you can hike through the historic trade routes and learn all about it at the official visitors center. Closer to downtown, post up for drinks at the sparkling new Hotel Tupelo, whose restaurant boasts the most inventive seafood dishes in the state. Also make a point to check out Kermit's Outlaw Kitchen, who serves crazy margaritas on its sidewalk tables. Or head out to the Blue Canoe, where you can snack on Memphis barbecue edamame while watching acts who just might be the next Elvis.
Redding, Calif.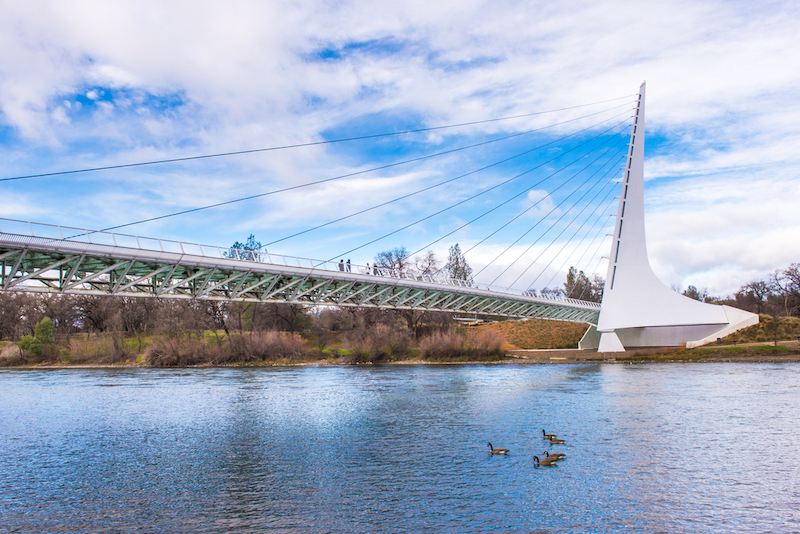 California's abundance of jaw-dropping nature and National Parks is known the world over. But few people realize it extends nearly all the way to the Oregon border, much of which is easily accessible from Redding. It's the home base for California's Waterfall Loop, a trail of 13 waterfalls that involve zero hiking and plenty of awe. Redding's also a short trip from Lassen National Park, the state's most under-appreciated park that features steaming lava fields, glaciers and lots of other stuff you'd only expect to see in Iceland.
In town, Redding has plenty to offer too. Woody's Brewing pours smooth beers in the shadow of the mountains, which make for a refreshing reward after a day of exploring. You can also replenish your protein at Market Street Steakhouse downtown, whose cuts hold up to any farther south in SF. Then finish the evening with a slow stroll over Redding's iconic Sundial Bridge, and chill out with dessert and a bottle of wine at Mosaic.
Franklin, Tenn.
Once upon a time, Franklin, Tennessee, was best known as the site of the bloodiest battle of the Civil War. You can still visit the site, but over the past decade or so this historic Nashville suburb has morphed into a destination for food, music and yes, a little history. Its turn-of-the-century downtown is filled with bars, restaurants and antique shops. And eateries like Red Pony and Cork & Cow have given Franklin some serious culinary cred.Franklin's also a short hop from Arrington Vineyards, a little slice of Napa with live music in its massive barn. You can also easily spend a day drinking beer and tubing down the Harpeth River, then visiting the llamas on its namesake farm. Franklin's also home to the annual Pilgrimage Music Festival, headlined this year by Chris Stapleton. Though if you want to see big names, you can just head into Kimbro's Pickin' Parlor, a rustic local venue where celebrity artists who live nearby are known to drop in.