The first thing you notice about Miami Beach's swank Fontainebleau is the marble floors that sparkle in its ornate lobby. In its original form since the hotel swung open its glass doors in 1954, these floors have seen generations of entertainers trot over them, whether comedy icons like Jerry Lewis during filming of his classic "The Bellboy" (shot entirely on location at the hotel) or pop divas like Whitney Houston (scenes from "The Bodyguard" were also filmed here). Even recent stars like Lady Gaga and Justin Bieber have stepped along these shiny floors. The popular refrain here is that "Entertainment is in our DNA," after all.
It's a legacy Philip Goldfarb, the property's president and chief operating officer, is immensely proud of. "I'll never forget the night Jewel performed here," he says. "She said she couldn't believe she was up on the same stage where Sinatra once sang. She was really touched and got emotional and said, 'Philip, would it be possible if I brought my mother up here for the performance, just to be on the same stage that Sinatra was?' Obviously I said, 'Of course.'" It's that connection from new show business to old Hollywood that makes the Fontainebleau stand out in a vast landscape of iconic hotels. It has not only retained its '50s-era luster but has also remained a culturally vibrant property after nearly 70 years in operation.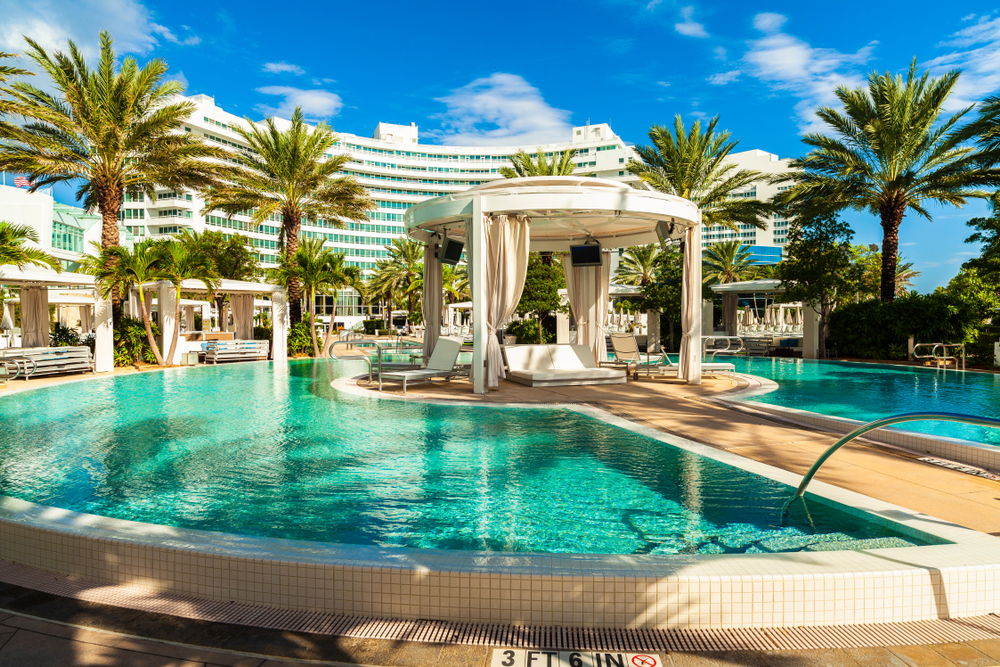 The success of the Fontainebleau is due in part to its distinctive design, the brainchild of the iconic architect Morris Lapidus. He pioneered a neo-baroque style that came to define Miami Beach in particular and the '50s and early '60s eras in general. (The look of those aforementioned floors resemble the bowties Lapidus was famous for wearing.) Adding to its luster is that around the same time, Miami was replacing Havana as a go-to hot spot after the rise of Fidel Castro rendered Cuba off-limits. As a result, one of its most notable visitors, and biggest champions, was the Chairman of the Board himself, Frank Sinatra.
"The Fontainebleau is Morris Lapidus' grand monument to consumerism and showbiz," says James Kaplan. The author of two books about Frank Sinatra's life, "Frank: The Voice" and "Sinatra: The Chairman," Kaplan immersed himself in the era. "Miami was a sort of a satellite to Vegas, and it was important for Sinatra and his cronies to also have a beachhead there because that was where the snowbirds went." It also didn't hurt that Sinatra's friends were involved in its operations, including original owner Ben Novack, as well as the noted mobster Joseph Fischetti. The latter was an original investor who was on payroll. "Sinatra loved entertaining at the Fontainebleau. He frequented there during a high moment in his career in the late 1950s, at the height of what he called The Summit, also known as The Rat Pack."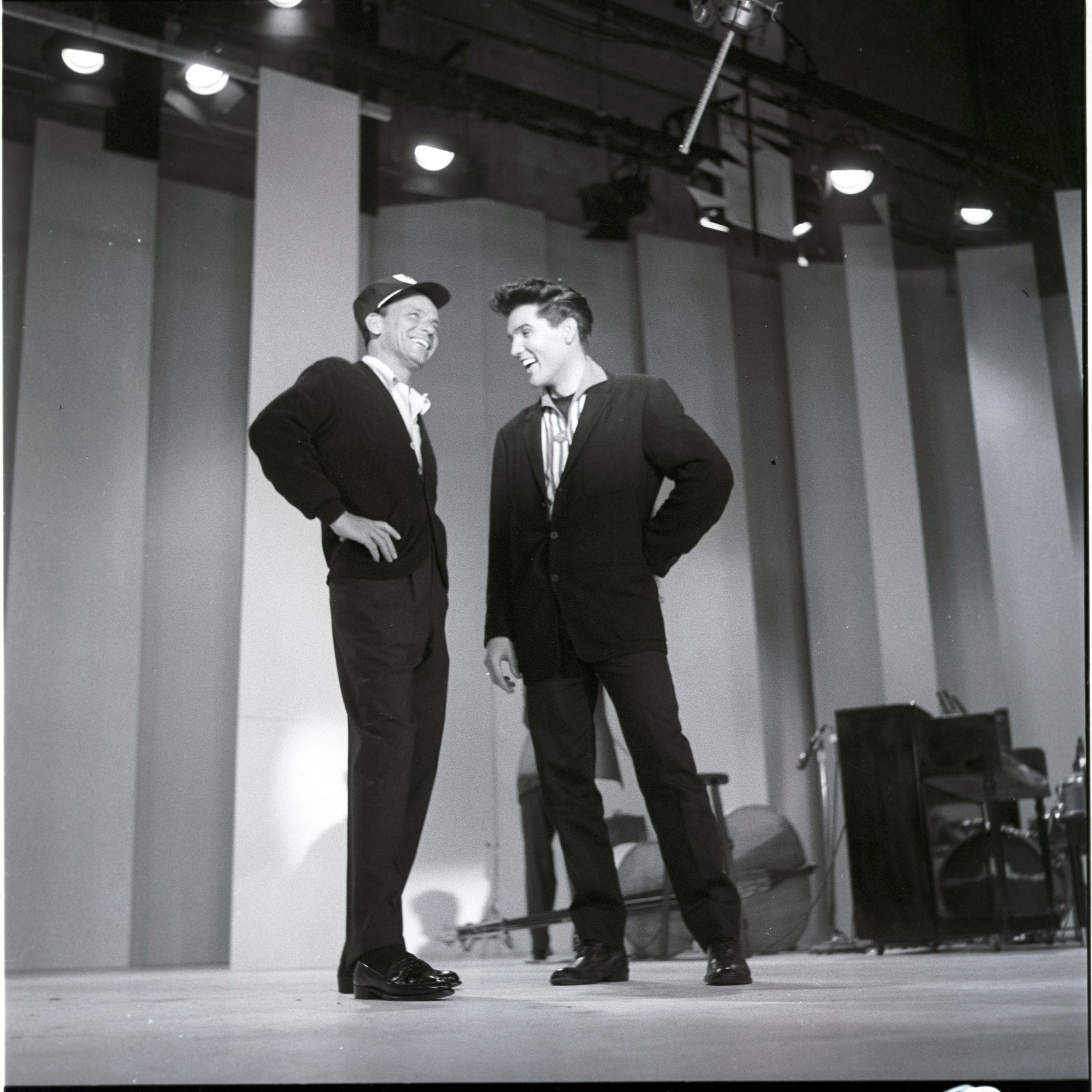 As a result, one of the most iconic moments in the history of popular music occurred at the Fontainebleau when Frank Sinatra and Elvis Presely shared the same stage for a televised special for ABC, filmed in March 1960 and airing that May to blockbuster ratings. It was positioned to be Elvis' comeback after a stint in the army and as a result netted him a cool $125,000. He only appeared for a total of about 10 minutes. "It was a lot of money back then, but Elvis was gigantic and Sinatra was eager to put himself on the same footing as him," Kaplan explains. "His hairline had traveled north and he's looking down the barrel of 50 years old. He was trying to stay youthful and keep the crown on his head as the king of show business." Elvis was also keen to align himself with Sinatra and earn the respect of his older audience.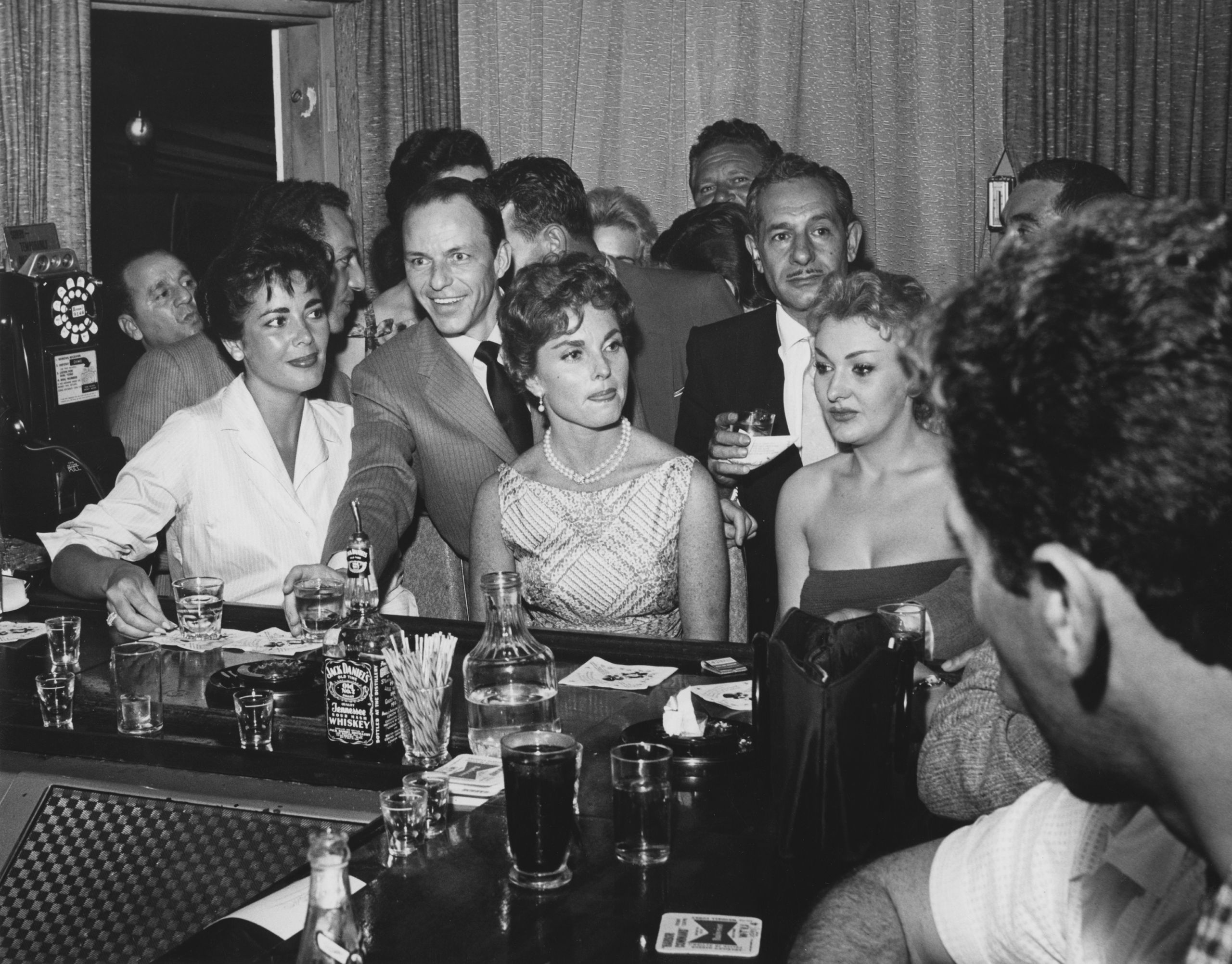 With hundreds of appearances in the hotel's nightclub and being the spot of a variety of other Sinatra film shoots, Sinatra's legacy is entwined with that of the hotel. "One of the highlights of my career was standing in between Sinatra's two grandaughters waiting to unveil a display of rare photographs to mark his centennial in 2015," says Goldfarb of the exhibit still on display just off the Fontainebleau's lobby. "As we were waiting for the black tarp to come down, I had chills." In addition, Jack Daniels (Sinatra's drink of choice) furnished free shots of a special Sinatra release every night for 100 days to patrons of its lobby bar where Ol' Blue Eyes was known to kick back a few himself.
It's that '60s-era heyday that was recently reconstructed in scenes for the Amazon series "The Marvelous Mrs. Maisel." "We had hundreds of cast and crew stay here, and they filmed all over the lobby," says Goldfarb of the massive production, which also highlighted the property's famed Staircase to Nowhere (where guests would walk down to make a grand entrance). "Everyone was in period clothes, and it really felt like I was transported back to 1961." Speaking of the era, the opening credits of 1964's "Goldfinger" feature the hotel (it's also the location where the movie's villain Oddjob commits a murder), while equally memorable scenes from 1983's "Scarface" were also shot on location at the hotel's impressive array of outdoor pools.
From one crime family to another, "The Sopranos" took over the hotel in 2002 during a scene where Tony Soprano himself peers over one of the hotel's sweeping balconies. The equally iconic Neil Young also found inspiration at the property, writing and recording the eponymous song "Fontainebleau" from his 1976 landmark album "Long May You Run."
In later years, the property has been focused on showcasing both new and modern-day superstars. "I remember Katy Perry, long before she became a big star, performing here," says Goldfarb. But if you ask him his favorite recent performer, he has a clear answer.  "It has to be The Weeknd," he says. "He always delivers. I ran into him sometime later and he came up to me and said he loved doing his previous New Year's Eve shows, he hoped to come back and it was great to meet me. I said, 'Who am I? You're one of the biggest stars in the world and you're telling me that? All I do is run a hotel.'"