The idea behind Fifty Grande is that traveling should be an attainable pursuit for everyone. If traveling, in general, seems like it's geared for the 1%, Fifty Grande is definitely for the rest of us. That extends to our hotel coverage in a very specific way. We don't cover every hotel opening, nor do we cover the ultra luxury set. Our eyes are on hotels that incorporate music, food, art, local history or design in an unusual or interesting way. These places are destinations in their own right, and ones that create a unique sense of place. They are also in an accessible, aspirational range, we think. If we had to put a specific dollar amount on that — and we do — these hotels are almost always under-100-to-400 dollars a night. 
What you have here are 10 hotels that we think are worthy of your time and all are pretty recent additions to our hotels page. For more info on each, visit the full hotel overview linked below.
Reporting by Bailey Berg, Caroline Eubanks and Matt Meltzer.
Hotel Kansas City, Kansas City, Mo.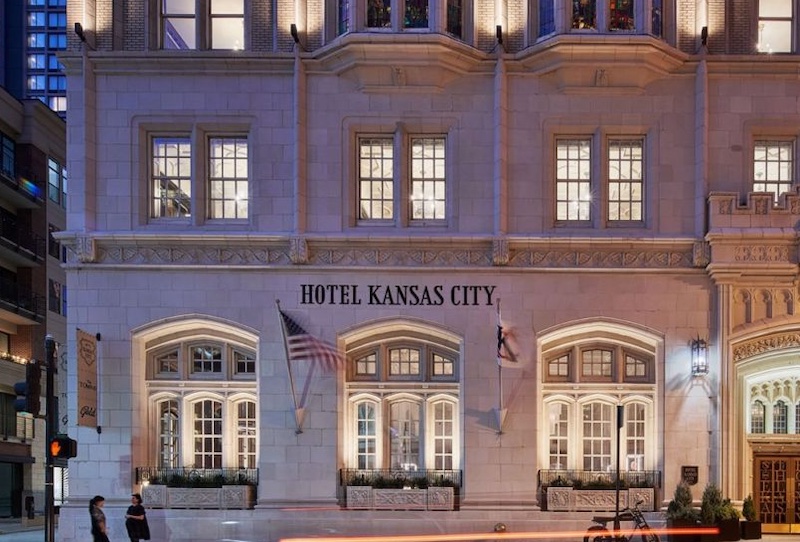 The Hotel Kansas City brings history to life, capturing the energy and excitement of yesterday in a painstakingly restored space. The hotel opened in October 2020 in the Kansas City Club building, a spot steeped in local history as the center of the city's high society — a place where Dwight Eisenhower, Harry Truman and Ewing Kauffman came to rub elbows — throughout the 20th century. The hotel is a lot less "you can't sit with us," yet still maintains its buzzing, social vibe with a Gothic Revival backdrop. You'll find guests from the hotel's stunning event spaces mingling in the lobby before heading down for a nightcap of live music at Nighthawk. The lobby flexes old-school, with those high ceilings that look like they've carried over from the building's 1920s heyday, save for the abstract busts of early members. But you also feel a center of social gravity, thanks to the retro lobby bar.
Cormorant Boutique Hotel, San Diego, Calif.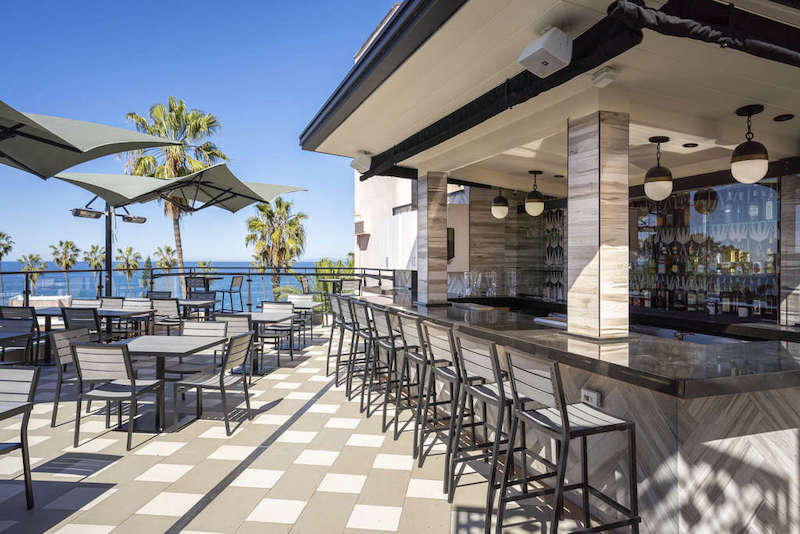 The Cormorant Boutique Hotel seems almost like the setting of a sitcom. A cozy little 26-room inn wedged on a corner in the heart of La Jolla, it's the kind of place where you run into everyone staying there at least four times during your stay, and you hit first-name status with the staff within an hour. The flow of familiar faces makes the four-story Cormorant far homier than most hotels, but it's more than "Cheers" with a comfy king bed. It's a chic getaway; a beachside boutique with a rooftop bar perfect for sunset happy hours. It's a place where you can step out onto your private balcony and feel like king or queen of all you survey, with bustling streets and the expansive ocean before you. It packs more into a small space that one would expect and makes for a delightful jumping-off point to explore this upscale suburb of San Diego.
KAYAK Miami Beach, Miami Beach, Fla.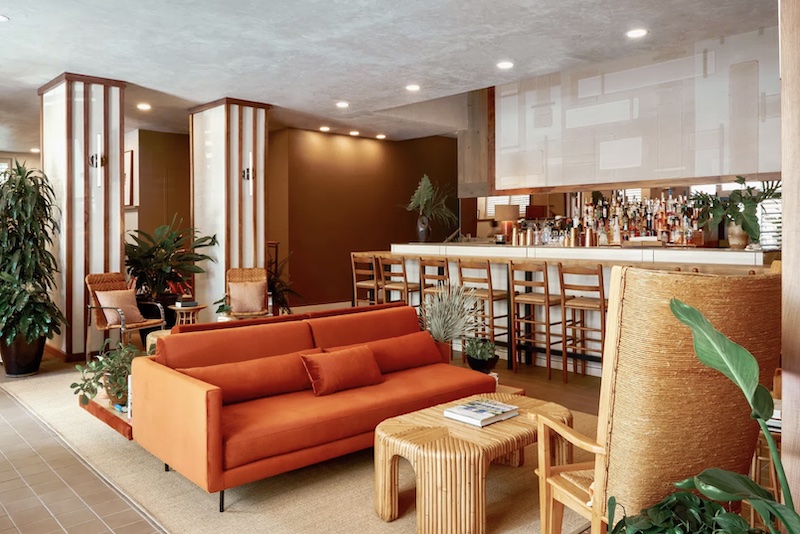 Amid the party-fueled fervor that is South Beach, the relatively tranquil area near Collins Park offers a unique place to exhale. That may be why Kayak chose the neighborhood for its first foray into the world of hotels, a 52-room Art Deco bungalow set along the Collins Canal.
Urban Cowboy Nashville, Nashville, Tenn.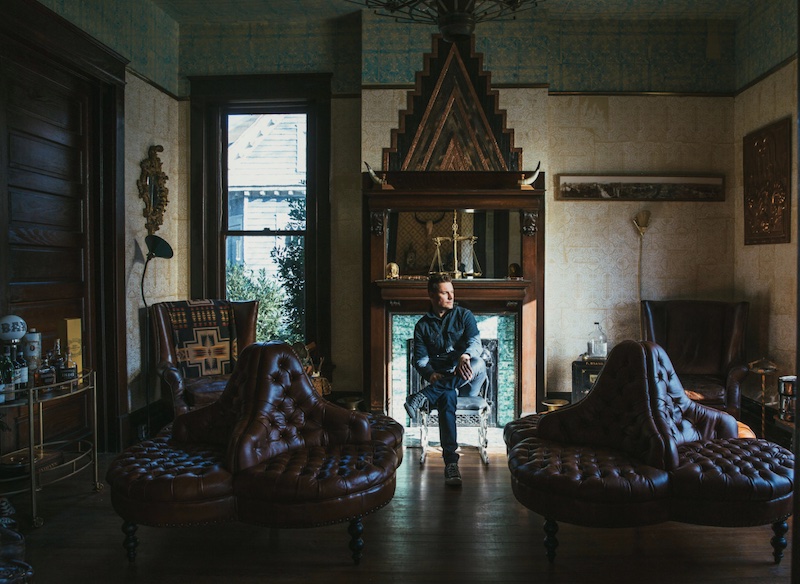 In a city where sleek new hotels seem to go up every month, Urban Cowboy is in a league of its own. Found in a retrofitted Queen Anne mansion, this bed and breakfast marries flamboyant Victorian-era furniture with somewhat kitschy Western accents (think antler chandeliers and dessert-inspired artwork). Because it wasn't meant to be a hotel, the rooms are oddly shaped (and have slanted ceilings, so if you're particularly tall you might have a hard time here), but as far as we're concerned that only adds to the charm.
The Crawford Hotel, Denver, Colo.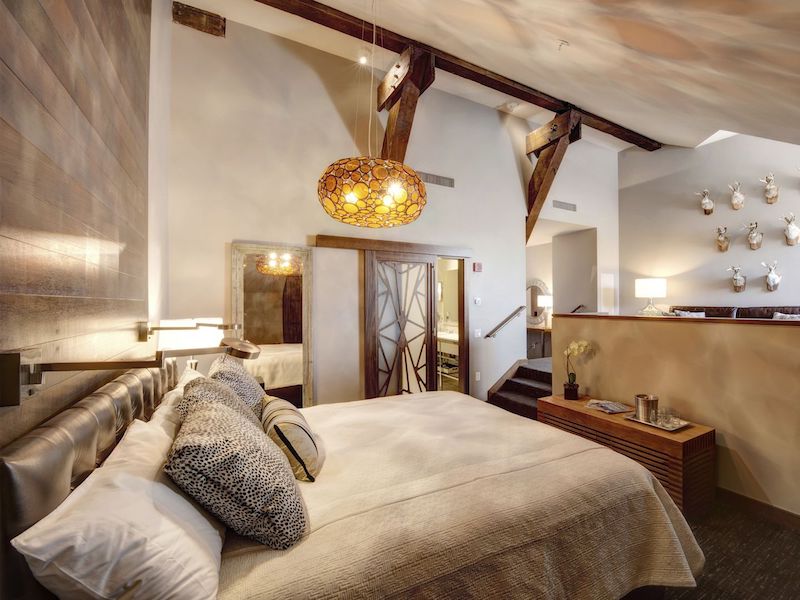 It's hard to think of a more high-trafficked hotel lobby than the Crawford Hotel, largely because it pulls double duty as the city's central transportation hub. All day, every day, travelers riding national Amtrak trains, local RTD light-rail lines and commuter buses pour in and out, as do locals and visitors, lured in by the dynamic restaurant, bar and shopping scene found within the station's Great Hall. It really is the nucleus of the metropolis.
Hotel LeVeque, Columbus, Ohio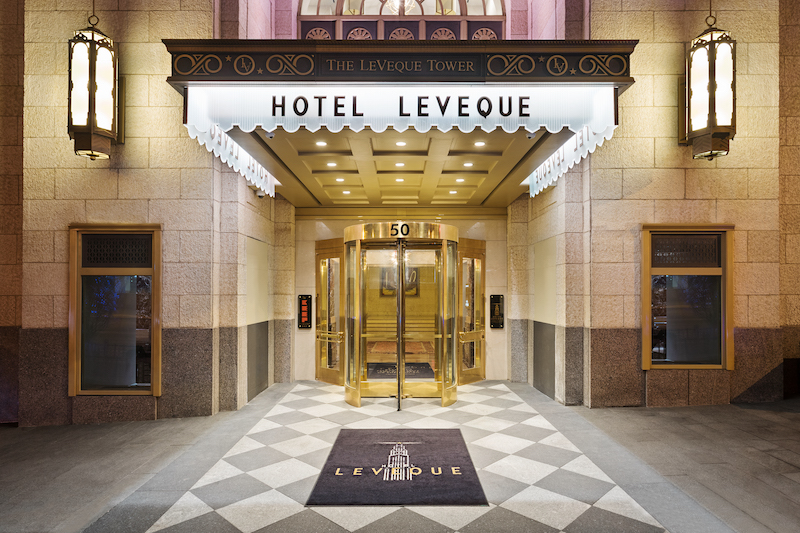 Opened in 2017 in a historic landmark building on the downtown Columbus skyline, Hotel LeVeque is a chic and elegant boutique with a low-key vibe. Its Art Deco design can be found as soon as you walk in: original murals still hang in the arched entryway, and the front desk features gold-and-navy art depicting constellations, a motif that continues throughout the hotel. The burgundy marbled lobby feels more like a high-end library than you'd expect from your average luxury boutique — you won't feel out of place settling into a good book here — and there's plenty of light, cozy leather couches and high ceilings that accentuate the laid-back feel. (There's also a more lively bar upstairs from the lobby, too.) If you're visiting Columbus and trying not to be swept up in all-things Ohio State, this hotel will do the trick.
Candler Hotel, Atlanta, Ga.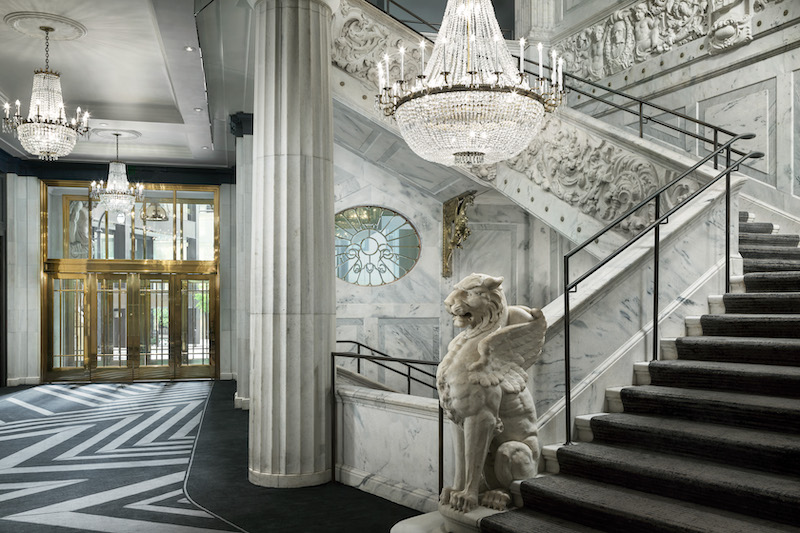 While many of Atlanta's architectural gems have been bulldozed over the years, the Candler building is an exception, turned into a hotel in 2019. Walking into the Candler Hotel lobby feels like falling through a portal to a forgotten time in the city, where you might run into these Gilded Age barons rushing to an important meeting.
InnBuffalo off Elmwood, Buffalo, N.Y.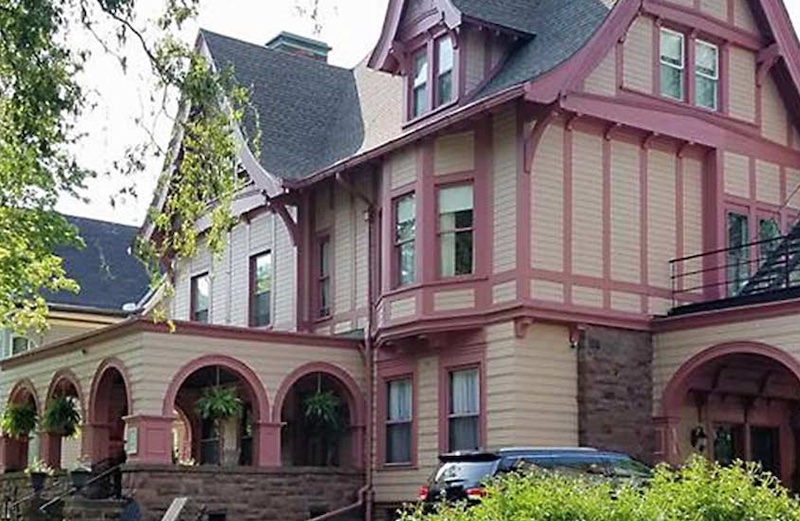 Stepping through the foyer at InnBuffalo off Elmwood brings you to an era when Nickel City ruled. Antique furnishings, plush couches and meticulously restored hardwood walls and stairwells usher guests to a grander time, when captains of industry and the politicians they owned drank bourbon and played cards 'til all hours. You can almost hear their echoes as you sip cocktails in the main parlor, and can feel their footsteps as you ascend the staircase to one of nine period-specific suites.
The Dörr Hotel, Sister Bay, Wis.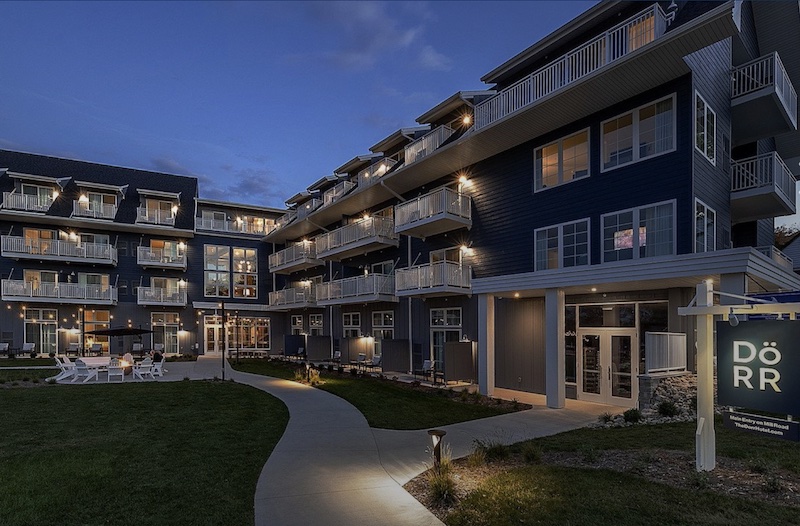 Though Door County has long been a favorite getaway for Wisconsinites (and those from the Chicago-land area), it's been a staggeringly long time since there's been a new place to stay. The Dörr, which opened in 2021, was the first new offering in nearly 20 years. This Nordic-inspired hotel, just steps from the marina in Sisters Bay, a 3.5-square-mile village on the western side of the peninsula, brings a decidedly more youthful vibe to the region.
Hotel Tupelo, Tupelo, Miss.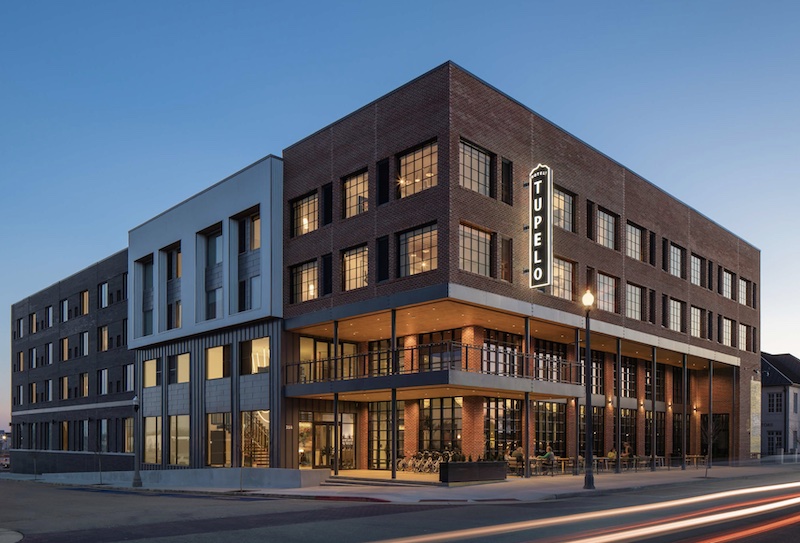 In Tupelo, they love them some Elvis, and it's never more obvious than at Hotel Tupelo, the city's first full-service boutique hotel. The lobby bathroom has mirrors etched with Elvis' iconic TCB tattoo, and his portraits hang throughout. Guests are largely in town to see Elvis Presley's birthplace, but are beckoned to stay awhile by the welcoming, rentable Graceland that is Hotel Tupelo. Floor-to-ceiling windows give those strolling the city streets a look into the high-energy lobby, where Jobos, the hotel's restaurant, has become a local hot spot. A nylon cord sculpture dangles over the front desk, giving onlookers a curious, musical sight to ponder. The decor's fusion of art and music tastefully channels the King of Rock 'n' Roll's "Hound Dog," peanut butter and banana spirit.