In case you've missed this, our mission at Fifty Grande is to inspire and guide more people to travel the U.S., in every state, from coast to coast and beyond. We believe that if we all traveled a little more, we'd all be better off, and traveling should be attainable by everyone. Another way of saying: There's lots of under-the-radar destinations to explore in this country right now. As we begin to head into the second half of the year, we wanted to point out some of those places to you. Here's a mix of destinations from every region in the U.S. Some will be eye-opening thanks to glorious landscapes, others for musical hot spots, and many are recommended if you're just looking to rejuvenate yourself. There's even some advice when all you can do is stay close to home.
Northeast
Lancaster, Penn.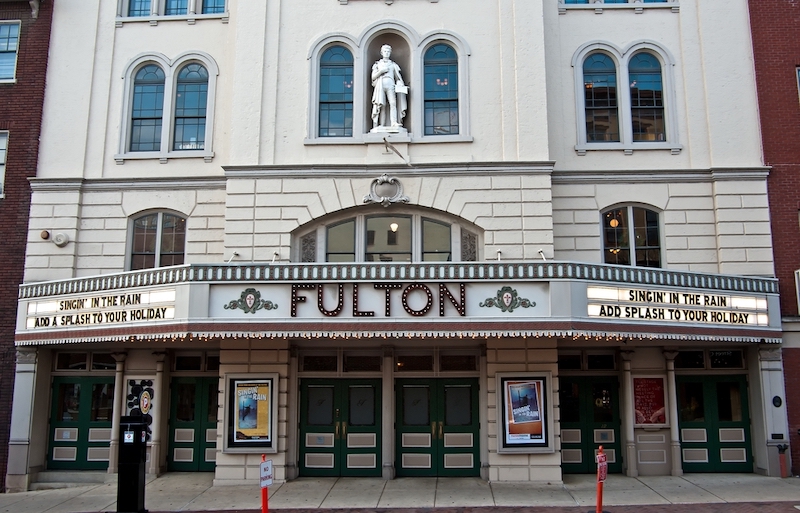 The vibe: Brooklyn before Brooklyn was Brooklyn
Visitors drawn to Lancaster usually want a look at the Amish lifestyle, but there's also a quaint downtown overflowing with cultural foods, chic cocktail bars, elaborate theater and hipster thrift shops. Don't misjudge the location based on what you might have seen in a "Breaking Amish" story arc, but go yourself and discover its idiosyncratic charm fusing together its German roots, diverse community and trendy atmosphere. This is a hot take, but Lancaster is starting to look a lot like Brooklyn. You'll still spot a horse-drawn carriage or two, but the heart of Lancaster lies within its art scene, diversity and downtown. [See the guide]
Portsmouth, N.H.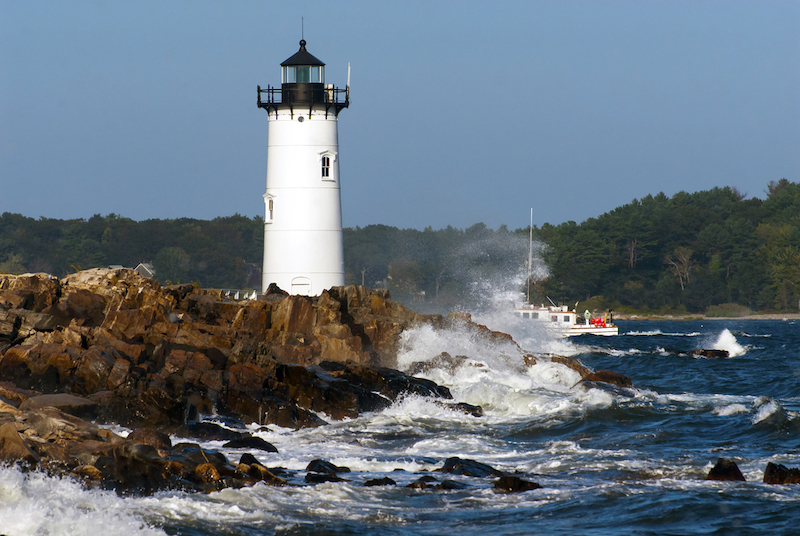 The vibe: Old-school New England
Portsmouth is a place that doesn't mind flexing its old-school charm, with its 17th-century brick and slate buildings, a historic working seaport and cobblestone streets. This is a walkable city (bring your comfiest shoes, though) with lots to explore. You'll find nationally acclaimed local breweries like Smuttynose alongside antique stores, restaurants, sidewalk cafes and boutique shops. It's one of those places that embodies the New England vibe, but the secret is out about New Hampshire, as the state reported record tourism numbers in recent years. Don't let the crowds deter you, though — Portsmouth has plenty to do year-round. [See the guide]
Seneca Lake, N.Y.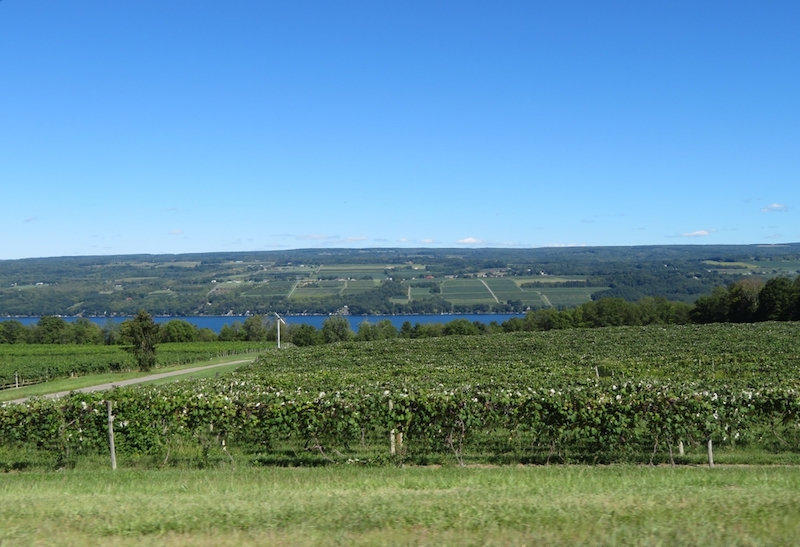 The vibe: Wine, wine and wine
Carved into 9,000 square miles across central New York State are 11 lakes, an assortment officially called the Finger Lakes. The biggest of the bunch, Seneca Lake, is 618 feet deep, which is three times as deep as Lake Erie, and first-time visitors will surely be surprised by its vastness, especially if the region's wines, not nature, is what brought them there. There's a surplus of both here, though, especially wine, courtesy of the myriad soil types that surround the lake. There are 44 total wineries in the area — a few are worth skipping — and some are making the best wines you'll ever try. [See the guide]
Midwest
Medora, N.D.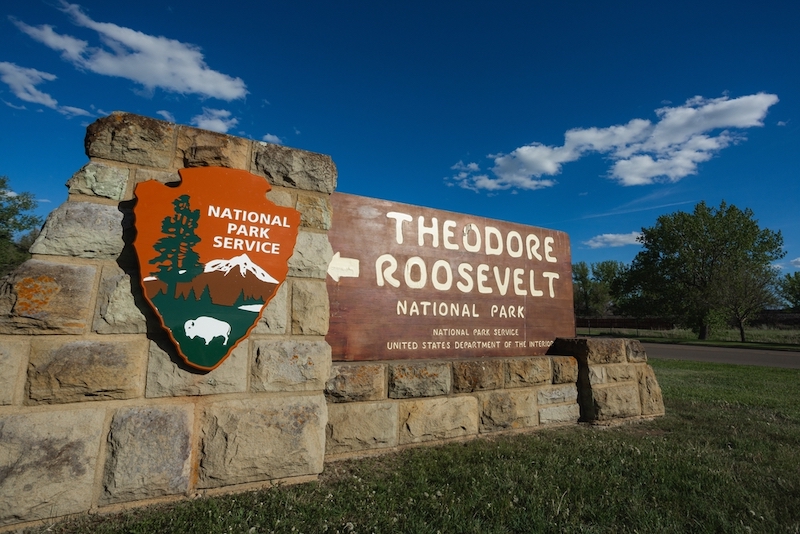 The vibe: Low-key Americana
Arriving in this tiny North Dakota town is like stepping onto the set of a Hollywood Western from yesteryear. The weathered wood-fronted buildings, sweeping sandstone bluffs and horses trodding the streets keep the Old West vibes strong. Driving into Medora along I-94, the rolling prairies give way to otherworldly sandstone formations of the Badlands sprinkled with greens, blues and purples. While Medora is a town of only about 140 year-round residents, its population swells in the tourist season to welcome the thousands of visitors eager to explore the national park and the rugged wilderness beyond. But there's lots to see and do in Medora in addition to outdoor adventures. [See the guide]
Kansas City, Mo.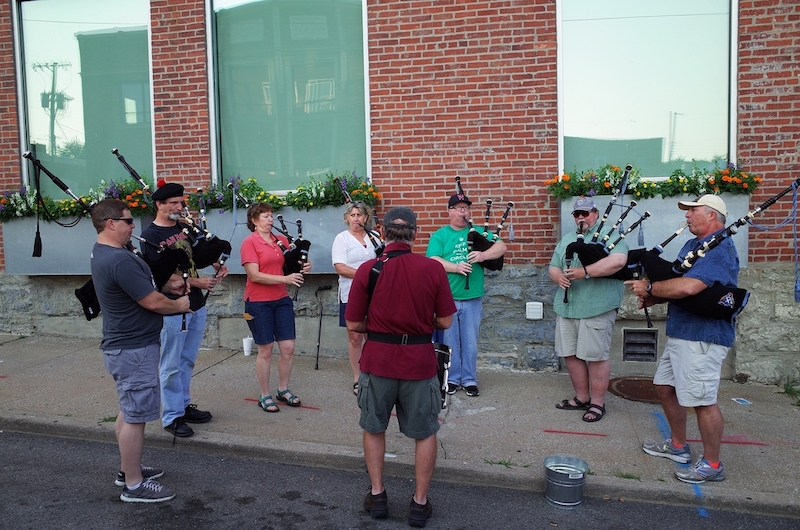 The vibe: Underrated music hot spot
In the center of the country sits a city rife with culture, food and a self-sustaining independent music scene that punches above its weight class. It may not be on your radar as a travel destination, but Kansas City — an equidistant flight from both coasts — has an ever-growing and diverse music community and now a new airport terminal with thousands of additional flights in and out every week. Home to a historic jazz district, music festivals dedicated to music discovery and a treasure trove of independent record labels and artists, Kansas City is an underrated music hot spot. [See the guide]
Duluth, Minn.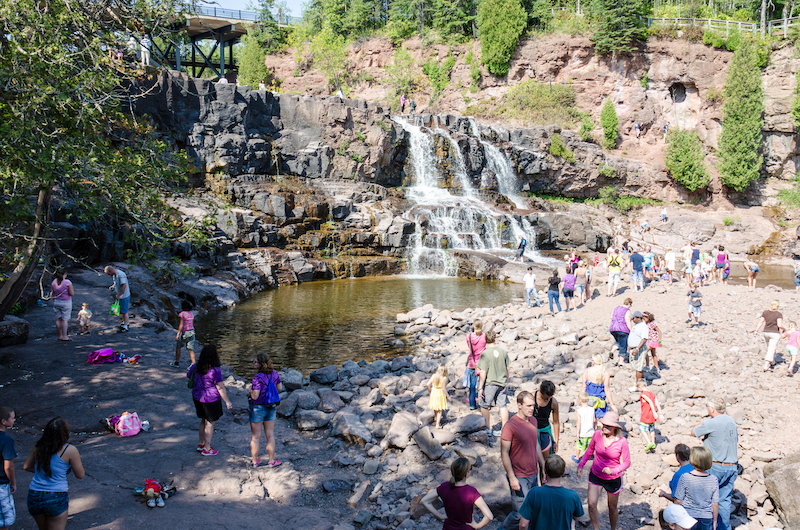 The vibe: Quintessential Midwestern outdoors
For lovers of pure, untouched Midwestern wilderness, Duluth is like an all-you-can-eat buffet. From the Boundary Waters Canoe Area Wilderness down to the shores of Lake Superior, you can spend your days surrounded by towering trees and peaceful rivers. Enticed by a paddleboarding or kayaking adventure down a section of the 194-mile-long St. Louis River? Duluth has you covered. Need a Lake Superior fix? A hike at Park Point Nature Trail. When your day's adventuring is done, take some time to discover the city and you'll find eclectic food, fantastic beer and welcoming people happy to show you around. [See the guide]
West
Juneau, Alaska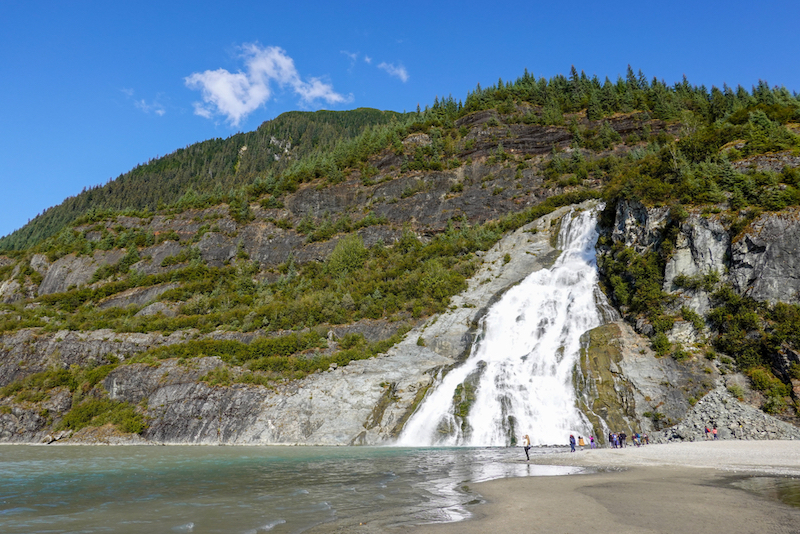 The vibe: Remote and gorge
There are few places like it. It's the second-largest city in the U.S. by area but only has 30,000 residents. It's the only capital city you can't drive to — it's only possible to get there by water or air. And it's sandwiched between a waterway that never freezes and an ice field that hasn't fully melted in millennia. Juneau has also done a solid job of making itself an altogether cool place to visit. From the classic Alaska outdoors experiences to the drool-inducing seafood to the quirky local hangouts, it's a place worthy of a trip. [See the guide]
Ojai, Calif.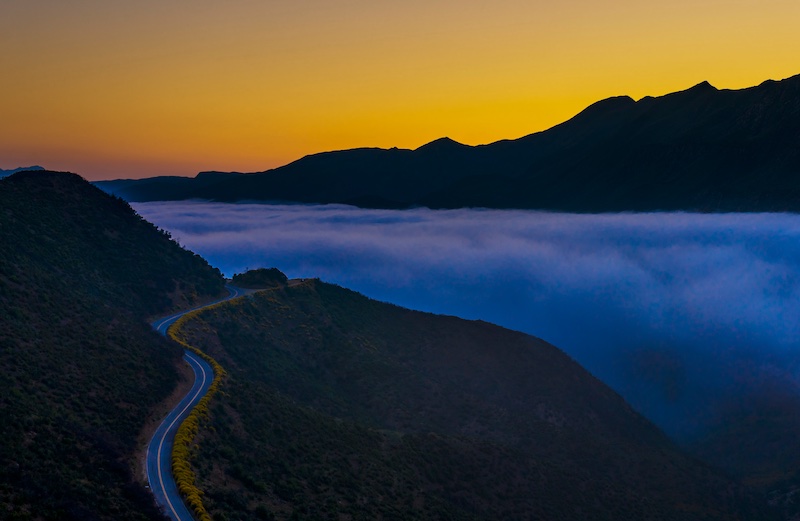 The vibe: Spiritual Southern California
Ojai is a quiet 4.3-square-mile town filled with vintage shops, spas and art in a valley surrounded by rolling mountains. About 35 miles from Santa Barbara, it's a place frequented by spiritual seekers, outdoor enthusiasts, bikers, tired city dwellers and even celebrities looking for a weekend away. A ban on chain stores since has helped Ojai's walkable downtown stay filled with mom-and-pop shops, which helps give it a vibe, but it's the city's spiritual side that sets it apart. It's said to have mystical properties ("the Ojai vortex") — who knows, right? — and is home to artists, farmers, healers and the like. [See the guide]
Whitefish, Mont.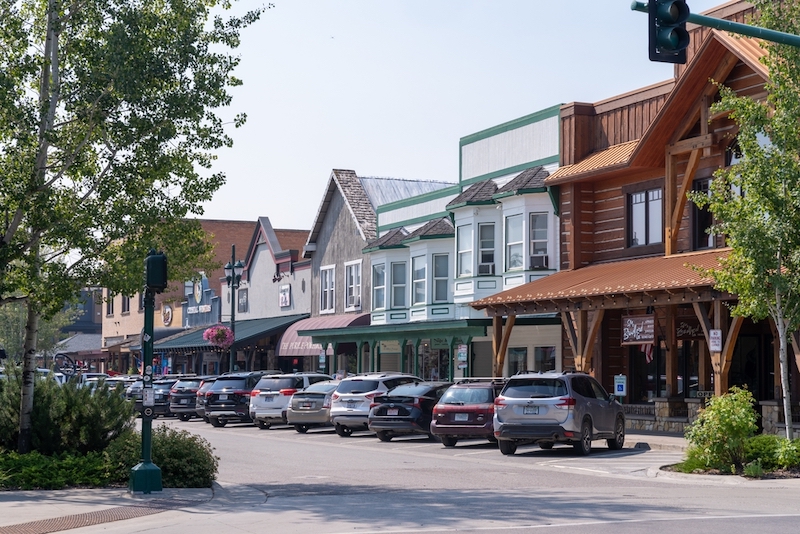 The vibe: Hallmark Christmas movie, with more mountains
A premier Big Sky country town in a state full of them, and yet we're somehow not all talking about Whitefish. The town's appeal is its surroundings: copious mountains, eponymous lake and even a superb golf club. It's an immaculately maintained place that looks like the setting of a Hallmark Christmas movie, but the town's charm is the result of a passion from its locals. It's a quality found in the community's guidelines for tourists, a campaign dubbed "Be a Friend of the Fish," which requests visitors act in a kind, sustainable and environmentally conscious manner. The next time you're looking for peaceful days and wild skies, go to Whitefish. [See the guide]
South
Daufuskie Island, S.C.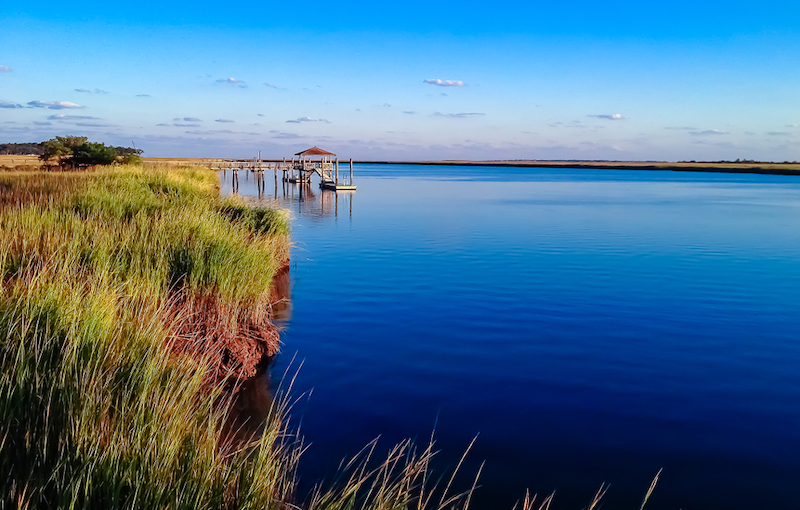 The vibe: Unplug and chill
While South Carolina's Daufuskie Island is practically shouting distance from Hilton Head, the difference between the two is almost starting. This peaceful little slip of sand in the Calibogue Sound forms South Carolina's southernmost inhabited sea island, full of woodlands, wide marshes and seemingly untouched beaches. And natural beauty is just the beginning. The tiny island, accessible only by ferry, has local art and more than its fair share of Lowcountry history, too. For such a small spot, there's a large amount to learn and see — that is, if you can overcome the urge to do nothing but sink into the island's relaxed vibe. [See the guide]
The Shoals, Ala.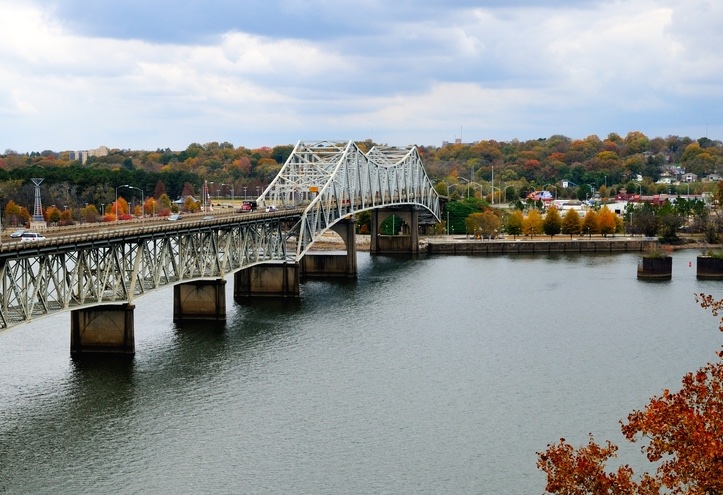 The vibe: Music buff's paradise
Tucked away in the northwestern corner of Alabama is a quartet of neighboring communities that together compose "The Shoals." It's music, not natural beauty, that The Shoals is known for. It started in 1873 with the birth of W.C. Handy, a man who popularized the blues genre, but in the 1960s and '70s, two studios in this relatively small, isolated area drew famous artists from looking to capture the "Muscle Shoals sound." Aretha Franklin, Wilson Pickett, Etta James, The Rolling Stones, Willie Nelson and tons more — they've all recorded here. If you're into places that influenced music around the world, The Shoals is for you. [See the guide]
Fayetteville, Ark.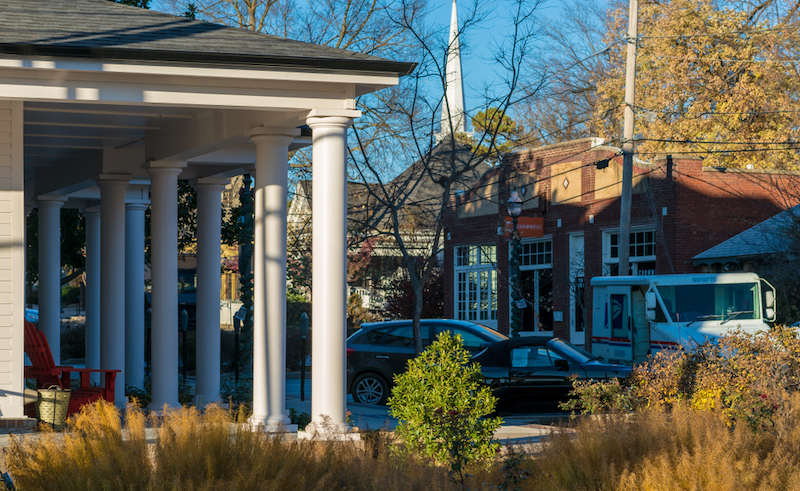 The vibe: Outdoorsy awesomeness
Beautiful Fayetteville, Ark., can go toe to toe with the best of the up-and-coming weekend getaway destinations around the country. Visit and you'll find superb craft breweries, primo food options and street art galore, and the 27,000 University of Arkansas students add nightlife and music scenes. But where Fayetteville really shines is with its over-the-top outdoors beauty. Nestled in the Ozark Mountains right in the northwest corner of the state, it's not a stretch to say the city is awash in natural beauty. If hills, lakes, parks and gardens are your thing, so is Fayetteville. [See the guide]
Anywhere, USA
The vibe: Get to know what's around you in a new way
Don't underestimate the underrated art of exploring close to home. In our second issue, which is all about underrated travel, one writer detailed her paradigm shift to exploration close to home amid her pregnancy: "I spent the rest of maternity leave doing what I used to do — looking up restaurants to try, finding destinations to Instagram — only I didn't actually go anywhere. Instead, I 'traveled' across Sheepshead Bay and its surrounding neighborhoods, discovering new-to-me places I had previously ignored. A crucial piece of traveling is exploring — but I needed to be reminded that I didn't need to travel to explore. There's an underrated art of exploring the neighborhood that was right there for me."