Picture the setting of your annual Thanksgiving dinner. Turkey Day traditions vary from home to home, but the image in your head is likely similar to what many of us experience. Kitchen counters full of casseroles, your uncle and sibling arguing about politics, someone asking for the teeniest, tiniest sliver of pumpkin pie (they want a big slice) and a grandparent fast asleep on the sofa with their mouth agape. Add to that hosting a Thanksgiving, and you've got a hectic and likely pricey week of planning, cooking and cleanup.
Before you commit to another year of comparing a dry brine to a wet brine, consider a Thanksgiving getaway — the prime opportunity for a three-to-five-day mini-cation with the stress level dialed down. The benefits of a retreat over America's hungriest holiday cannot be overstated. There's fewer crowds and more affordable accommodations. Below, we've served a handful of our favorite Thanksgiving destinations this year. No matter where you plan to travel, be it to a bustling city or a cozy cabin in the woods, carve out some time to honor Native Americans this holiday and learn about whose Native lands you're visiting.
Your idea of a perfect getaway is: being outdoors (but near wineries!)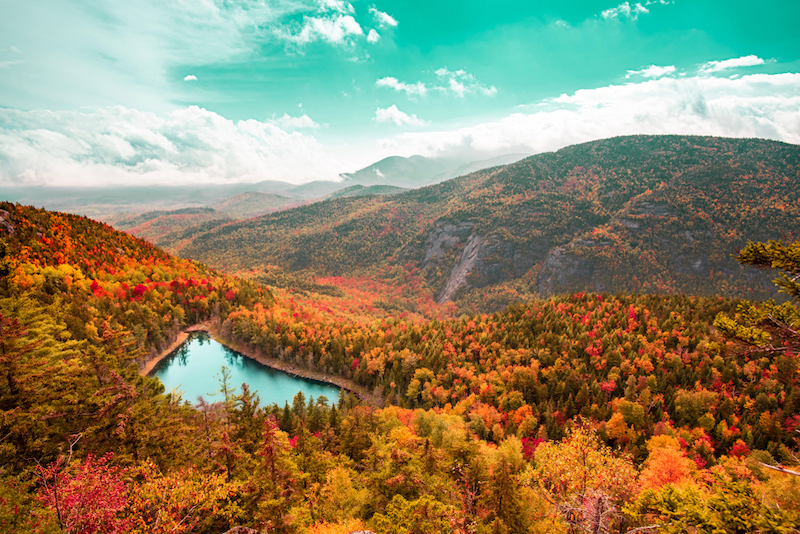 Go to: Adirondacks, N.Y.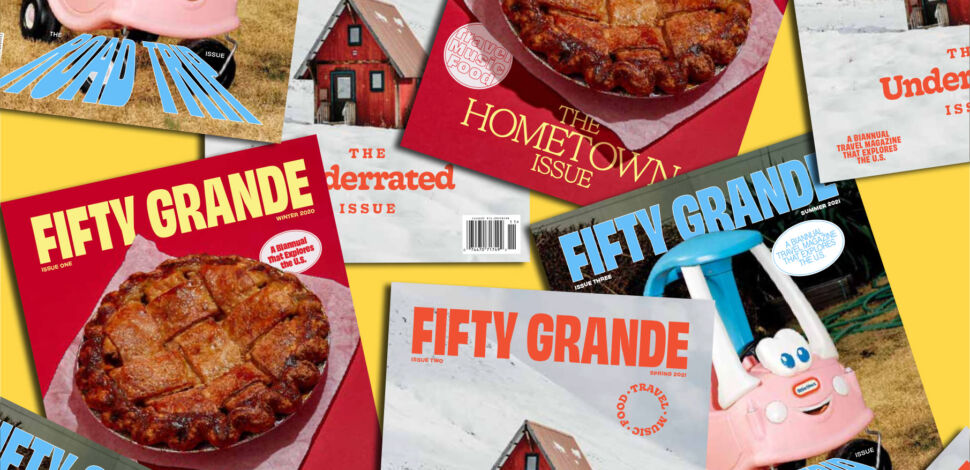 A little less than five hours from New York City, the Adirondack Mountains are close enough to drive to in a day but just far enough away to feel like a true getaway. The region has over 200 pristine lakes, the standouts being Lake George and Lake Placid. If you're a nature lover open to the possibility of snow, there is no shortage of fall hikes and brisk canoeing trips to take. Of course, if you'd rather enjoy the splendor of nature from the comfort and warmth of a historic inn, Garnet Hill Lodge in North River offers a resort-y reprieve that overlooks the mountains and Thirteenth Lake. Get your heart rate up with one of the hotel's daily guided hikes before tucking into a buffet-style Thanksgiving dinner accompanied by live music at the Log House Restaurant. Don't sleep on the wine scene — nearly 40 varieties of wine are produced and sold in the Adirondacks. We recommend stopping by at least one tasting room during your stay, like the Swedish Hill Winery near Lake Placid or Galway Rock Vineyard and Winery near Lake George. Just make sure you snag reservations in advance.
Your idea of a perfect getaway is: anywhere with delicious smoked meats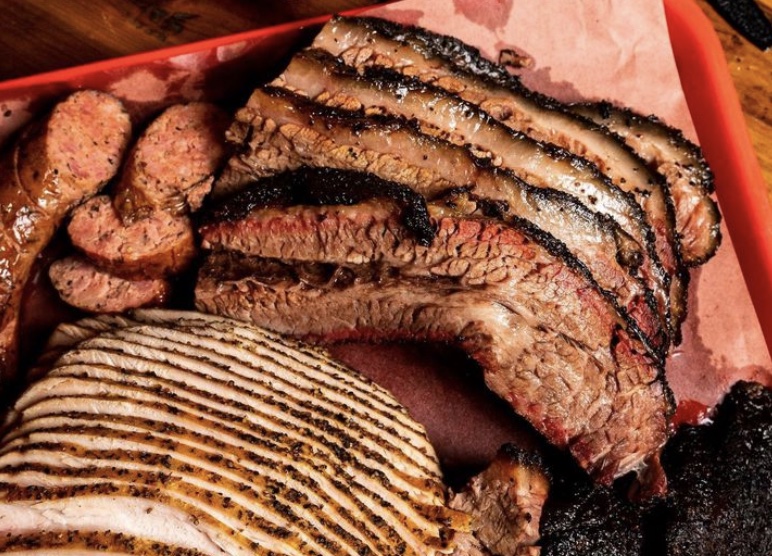 Go to: Austin, Texas
If your idea of the perfect Thanksgiving vacation means sipping on a Shiner while digging into legendary barbecue, head to Austin, Texas. The live music capital of the world not only has ideal weather for those trying to escape the cold, but it's also home to fantastic street art, breweries and parks to soak up the sunshine. Start your trip by checking into Hotel San Jose, a design-forward hotel with a swimming pool and leafy courtyard in Austin's beloved South Congress District. On Thanksgiving Day, wake up early with the locals for the 32nd Annual ThunderCloud Subs Turkey Trot, where over 20,000 people will participate in the state's largest five-mile run. If you're in the market for authentic Texas barbecue, head to renowned spots like Micklethwait Craft Meats, Franklin Barbecue (be ready to wait in a long line) and Terry Black's BBQ — you have to try their smoked turkey.
Your idea of a perfect getaway is: all about ringing in the holidays (but in the big city)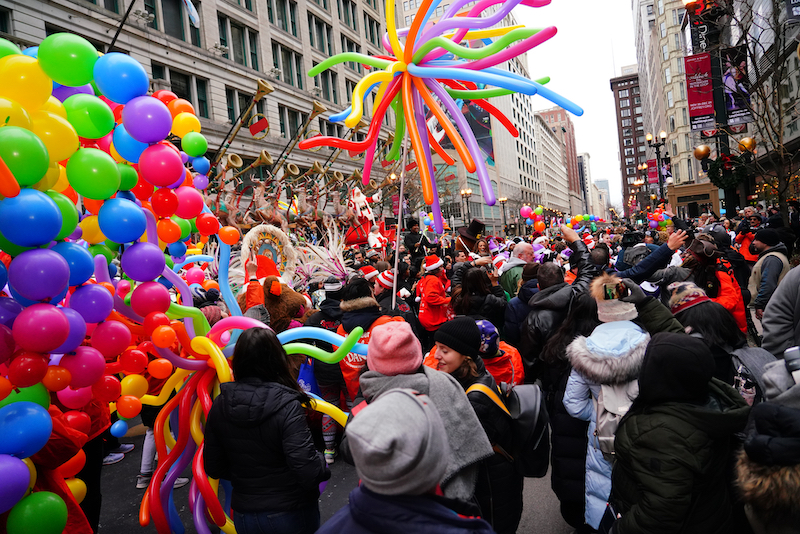 Go to: Chicago
Few other cities in America compare to Chicago during Thanksgiving. If you want to kick off the holiday season with peppermint-flavored whimsy, Chicagoland is the place to be. The usual suspects, like world-class museums and sprawling parks, are reason enough to visit, but you're here for the Chicago Thanksgiving Parade. The annual parade will celebrate 88 years of massive floats, marching bands and dancing on November 24 from 8:00 a.m. until 11:00 a.m. Follow up a morning at the parade with a medium rare Thanksgiving feast at RPM Steak before ending your evening at Millennium Park to view the illuminated 55-foot City of Chicago Christmas Tree surrounded by Chicago's famous skyscrapers. The Windy City will host several other holiday events like the Daley Plaza Christkindlmarket and Lightscape — a luminous nature trail at the Chicago Botanic Garden. If you find yourself itching to swipe your Visa on Black Friday, visit Black Shop Friday to learn about Chicago Black-owned businesses where you can purchase gifts.
Your idea of a perfect getaway is: testing out new restaurants in a bucket-list city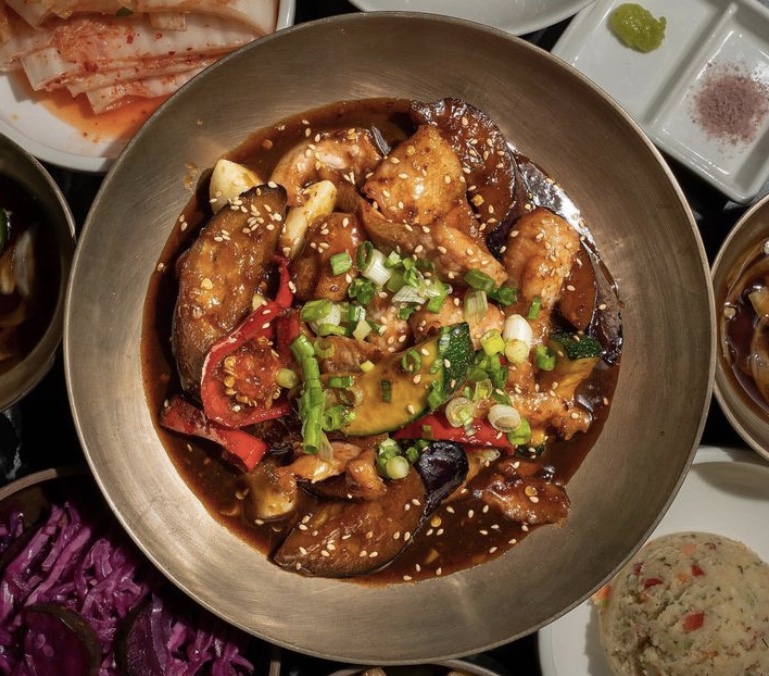 Go to: Los Angeles
Turkey is fine, but this Thanksgiving, we're dreaming of Los Angeles' booming food scene. With world-class restaurants of every culinary tradition and hotels that cater to food fanatics, L.A. tops our list of the best places to celebrate this food-centric holiday.Make a Thanksgiving reservation at Mun Korean Steakhouse, a KBBQ restaurant serving up premium cuts like aged ribeye and Wagyu bulgogi, along with traditional Korean sides like banchan, kimchi pancake and mandu.
Since temperatures in L.A. linger in the mid-70s in November, it's also the perfect destination for outdoor activities at Griffith Park, home to the Greek Theatre, Griffith Observatory and the infamous Hollywood sign. Before you leave, stop by The Grove on your final night to check out the famed 100-foot Christmas tree.
Your idea of a perfect getaway is: traveling for Cajun cuisine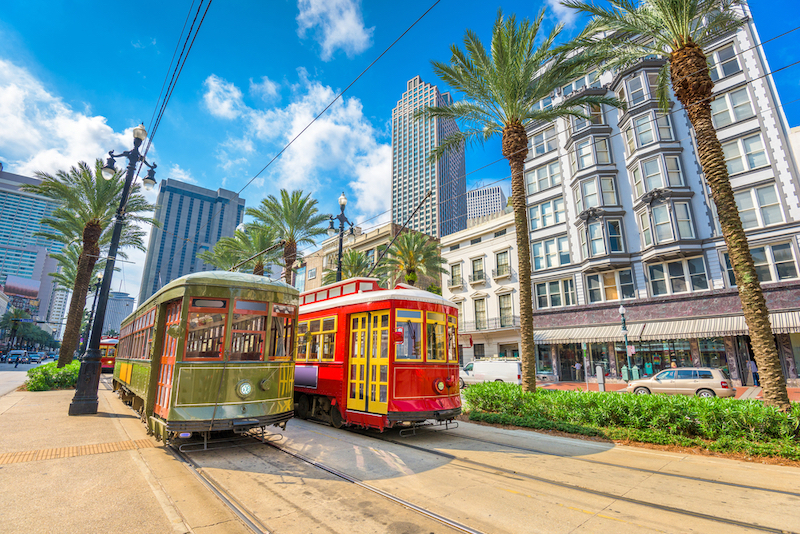 Go to: New Orleans
It's obvious why you should spend the national week of overeating in New Orleans: She's the queen of gumbo, po'boys, jambalaya, muffulettas and beignets. But we're particularly keen on the city's version of a pay-per-view holiday fun run, the Human Horse Races, which is precisely what it sounds like. Since 2019, local artists and performers have organized the quirky and cruelty-free alternative to the annual Thanksgiving horse races at the Fair Grounds Race Course. Participants don their most flamboyant costumes while one person assumes the position of horse and the other as the jockey on their back. City Park's Celebration in the Oaks also kicks off on Thanksgiving Day. You can drive or stroll through the thick Southern oaks in New Orleans's largest park and marvel at well over a million sparkling holiday lights. No matter where you choose to eat your turkey day dinner, you're almost guaranteed to have a phenomenal dining experience — this is New Orleans, after all. Still, we recommend making a reservation (and soon) at the historic Tujague's Restaurant, a 165-year-old eatery serving a four-course pre-fixe for less than $60 per person.
Your idea of a perfect getaway is: learning about Native American art and history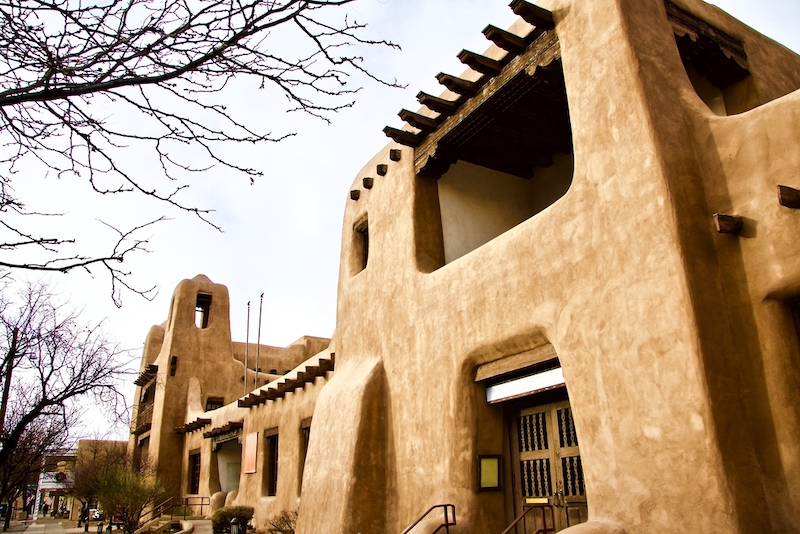 Go to: Santa Fe, N.M.
Santa Fe is an ideal getaway for individuals and families who want to learn more about Native American culture. Seriously, New Mexico is home to 23 federally recognized tribes, nations and pueblos. Check out museums like the New Mexico Museum of Art, New Mexico History Museum and the Museum of Contemporary Native Arts, the latter of which showcases the works of modern-day Native artists and delves into the history and culture of the Indigenous people of New Mexico. Climb through a refrigerator portal to find yourself in a neon-hued forest at Meow Wolf's famous House of Eternal Return, an immersive art funhouse that will push the boundaries of what you thought art could be. Come back down to earth in time for the annual Holiday Lighting Event on the Plaza and enjoy hot chocolate and cookies as Santa Fe Plaza's holiday light extravaganza begins. If you're a ski enthusiast, pack your outerwear: Ski Santa Fe is slated to open on Thanksgiving Day.
Your idea of a perfect getaway is: relaxing in a cabin in the woods (before hitting the slopes)
Go to: Sisters, Ore.
You're here to cozy up next to The Suttle Lodge's fireplace. Situated on the shores of Suttle Lake in Oregon's Deschutes National Forest, the bosky hotel is roughly two-and-a-half hours from Portland by car. If you're looking to escape to a metaphorical (or literal) cabin in the woods with your favorite book, this is the place to do it. The getaway has accommodations ranging from well-appointed suites in the main lodge all the way up to premium log cabins. The lodge will serve a turkey dinner on Thanksgiving that you can enjoy family-style in the main lodge or privately in your room or cabin. In the evening, pull up a barstool at the Skip Bar and enjoy a smart cocktail (maybe a Negroni… Sbagliato — with Prosecco in it). You'll probably feel at home at The Suttle Lodge, but in the rare case of cabin fever, hop in the car and head to Bend. You'll arrive in less than 30 minutes and can sip on beer via the Bend Ale Trail or hit the slopes at Mount Bachelor beginning on November 25.