Hotels are like people — you want to hang around the ones with an interesting story. And while sometimes you're simply looking for a comfy bed and reliable Wi-Fi, other times the history and intrigue of an iconic hotel can add a little je ne sais quoi to your travels. After all, there's something to be said for creeping around the halls of the place that inspired the setting for "The Shining." Or grabbing a cocktail at the same hotel where Hemingway penned his novels.
Of course, how you define "iconic" is subjective. No doubt there's probably a Holiday Inn somewhere that describes itself in those terms. But then there are the quintessential accommodations — historic hotels with a checkered past and architectural gems that conjure up images of a bygone era — that epitomize the reasons why you travel in the first place. Here, we've rounded up some of the most iconic hotels in America, including The Plaza in New York City, The Watergate Hotel in D.C. and Hotel Monteleone in New Orleans, that are worth a stay or at least a visit to marvel at the lobby.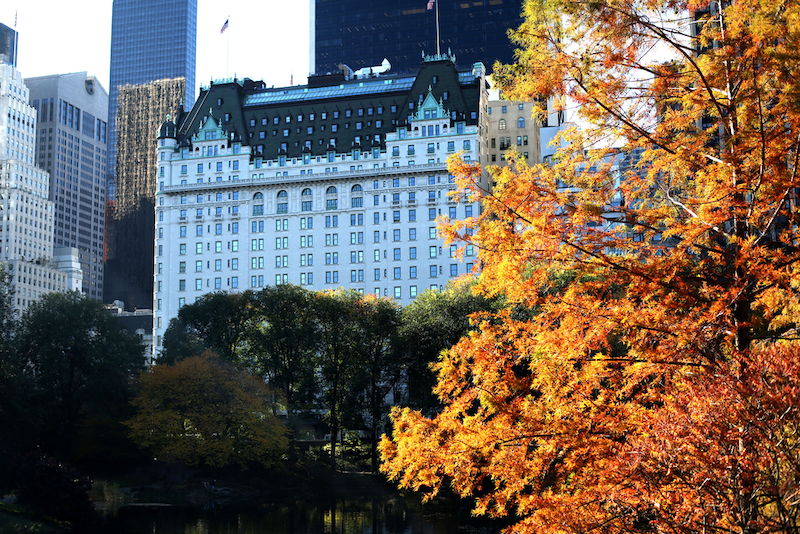 Sitting on the edge of Central Park, this regal hotel embodies the timeless charm of New York. Since 1907, the property has provided crème de la crème amenities and services, including a butler for every floor and proper afternoon tea in The Palm Court, which boasts marble columns and a stained-glass ceiling. The 19-story, French chateau-inspired landmark is also home to perhaps one of the city's most famous residents: Eloise. Guests are now able to channel the whimsical, mischievous children's book character thanks to the oh-so-pink Eloise Suite, designed by Betsey Johnson. On the flip side, the hotel's dramatic Tower Room, located on the 18th floor, features a round master bedroom that overlooks Fifth Avenue, under a soaring 23-foot-high exposed-brick turret ceiling.
The Fontainebleau, Miami Beach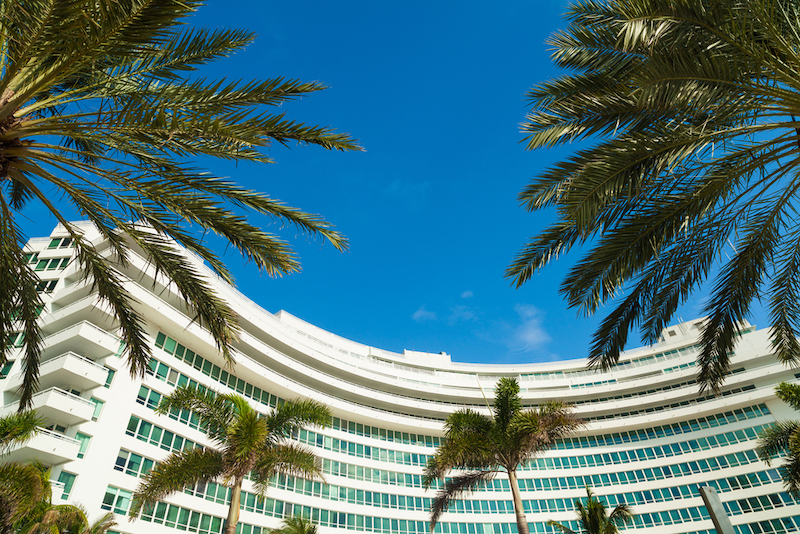 Opened in 1954, this iconic oceanfront property, found on Millionaire's Row, symbolizes cool Miami vibes with a gently curving facade, thanks to Art Deco architect Morris Lapidus. It quickly became known as the playground for stars like Frank Sinatra, Elvis and Lucille Ball, and continues to maintain its party-hard reputation serving as the current home of LIV nightclub. Even James Bond has sat poolside (in the movie "Goldfinger"), inspiring many travelers to book a stay in hopes of gaining a bit of that swagger. Inside, you'll find a 17,000-square-foot lobby with the "Stairway to Nowhere," which allows guests to make a grand entrance (after checking their jackets in a coat room at the top of the steps), and outside, six acres of gardens are designed to replicate Versailles.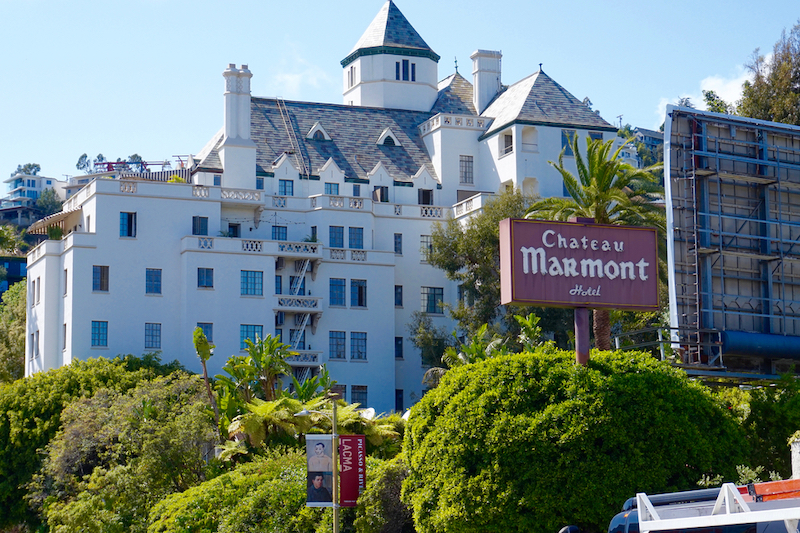 Considered a hideout spot for Hollywood stars (thanks to private entrances and a discreet staff), this castle-like hotel has been situated on Sunset Strip since the 1920s. And although it lacks the shiny newness of other L.A. hotels, its wood-beamed ceiling, tile floor and moody atmosphere play into its haunting beauty, making it a favorite spot for those looking to stay out of the spotlight. But rooms at the Chateau Marmont might be getting harder to score; in 2020, hotelier André Balazs announced plans to convert the hotel into a private residential club.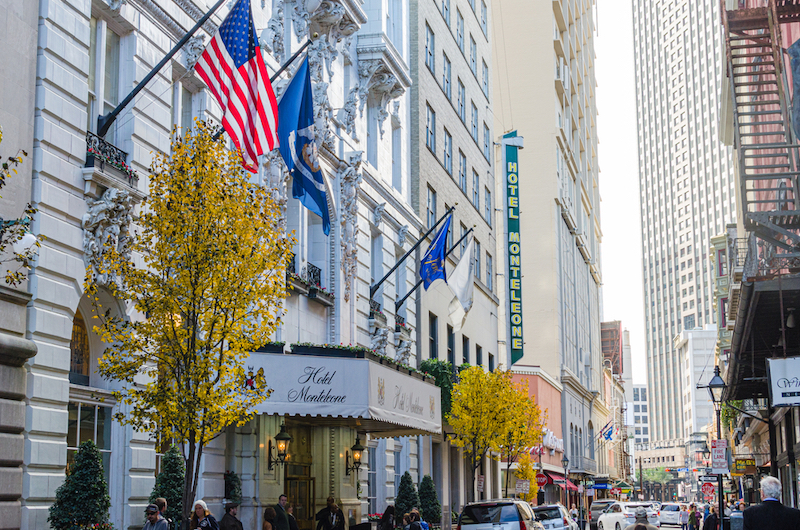 Opened in 1886, this Beaux Arts hotel, located in the French Quarter, is unmissable with its grand white facade and giant rooftop sign. Known as a haunt of distinguished Southern authors including Ernest Hemingway, Tennessee Williams and William Faulkner, the property features "literary suites" that are inspired by the famous writers. Perhaps Hotel Monteleone's biggest draw, though, is its famed Carousel Bar, a revolving, 25-seat indoor merry-go-round where guests can grab a seat (don't worry, it doesn't turn that fast) and order a drink. So if you're feeling a little tipsy, you can blame it on the bar, not the Sazerac.
The Greenbrier, White Sulfur Springs, W.V.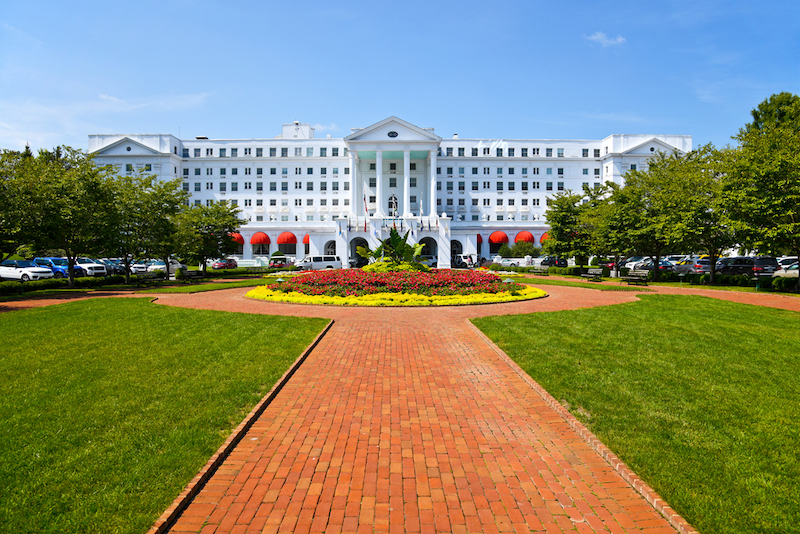 Established in 1778, The Greenbrier is nestled within the Allegheny Mountains of West Virginia — a somewhat unexpected setting for an iconic hotel. The impressive main building sits on 11,000 acres, and overall the property contains 10 lobbies, 96 guest houses, nine restaurants including a top-rated steakhouse, eight bars, a 100,000-square-foot casino and a golf course. But it's the healing powers of the area's natural mineral springs that attract guests, including 27 U.S. presidents, to the hotel. The resort even boasts its own healthcare clinic, which harkens back to the early days when visitors came to White Sulphur Springs to restore their health.
Stanley Hotel, Estes Park, Colo.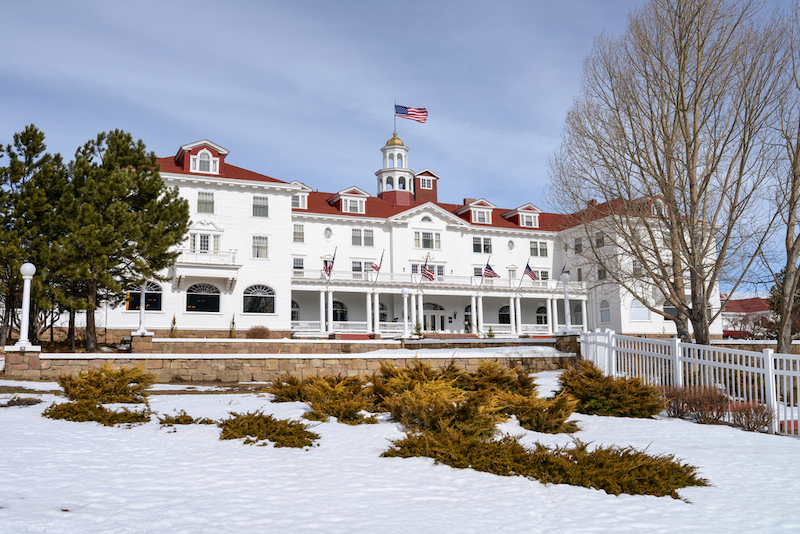 Along with Rocky Mountain views and complimentary Wi-Fi, this historic hotel also offers "spirited rooms with high paranormal activity," which, it turns out, are some of the most requested. Guests report accounts of flickering lights, slamming doors and children's laughter. The property, which is referred to as the "Disneyland for ghosts" by the hotel's paranormal investigator, even creeped out Stephen King, inspiring the fictional Overlook Hotel in his horror novel "The Shining," which was then adapted into the classic film starring Jack Nicholson. But despite the spooky vibes, many travelers choose to stay here thanks to its proximity to Rocky Mountain National Park.
The Watergate Hotel, Washington, D.C.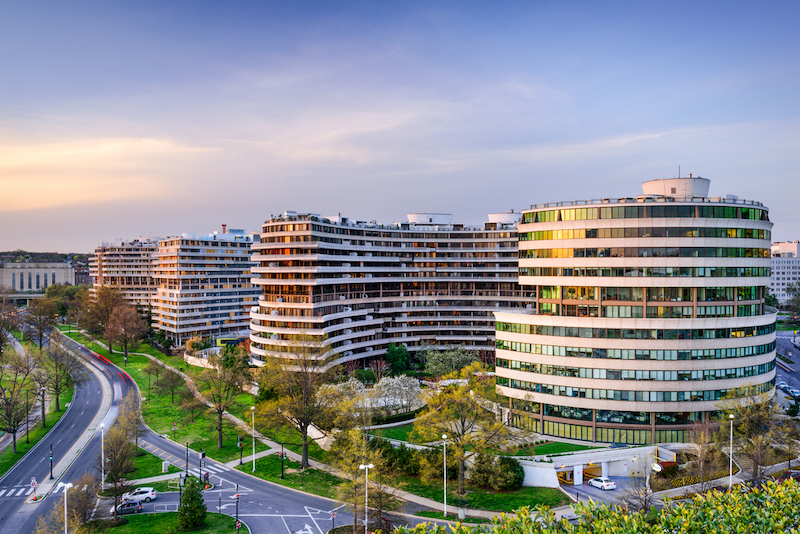 Perhaps more infamous than iconic, this hotel made its mark on history in 1972 when burglars working for President Richard Nixon's campaign broke into the Democratic National Committee headquarters located on the property — thus giving the political scandal its unforgettable name. The building, which sports a curved 1960s design, was D.C.'s first mixed-use complex, with apartments, offices, shopping and swimming pools. Renovated in 2016, the hotel now boasts a showstopping whisky bar with a modern-day "Mad Men" aesthetic that's worth a visit. And rather than shying away from its checkered past, the hotel embraces it with room keys that say: "No need to break in."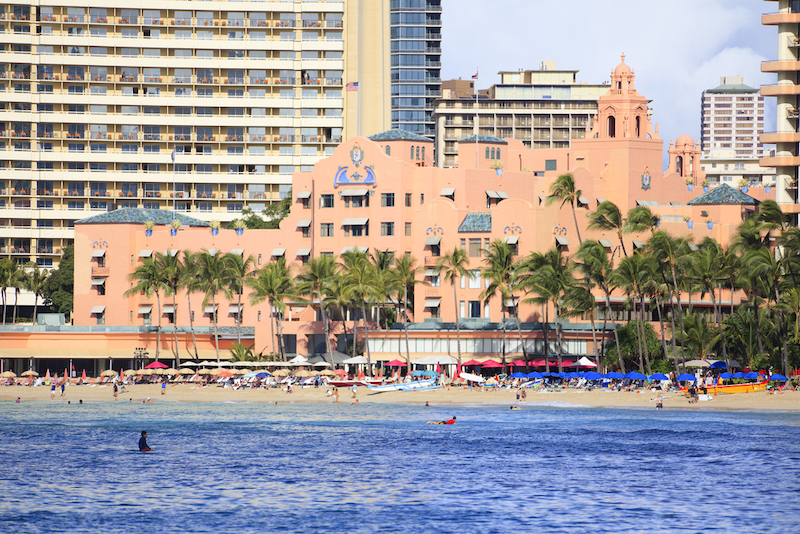 A palatial pink palace, this iconic beachfront hotel in Waikiki opened in 1927, ushering in a new era of tourism for Hawaii. Designed in Spanish and Moorish architectural styles with a stucco facade, the structure is reminiscent of something you might find in Jaipur, India, with curved windows and undulating rooftops, making it a standout along the coastline. While the rooms in the Historic Wing have been updated, they still maintain some classic Hawaiian design elements like pink printed wallpaper that screams aloha!