The survey results appear in The Food Issue, which is on sale here and is in stores now.
Here's some good news as the travel and restaurant industries continue to navigate through the pandemic: It's clear that food is and will continue to be a prime reason to travel. In a Fifty Grande survey taken February 2-5, almost half (49%) of our respondents said that food is "very important" when deciding where to travel, while exactly no one said "of no importance." In the same survey, we asked our readers to name their favorite food cities from a list of 56 that represented every region and state across the country. Below is the ranking — a very opinionated and subjective order — of the best food cities, according to the 1,218 respondents of our first-ever food survey. For the full survey results, check out page 14 of the new issue.
10 – Nashville (19.3% of voters)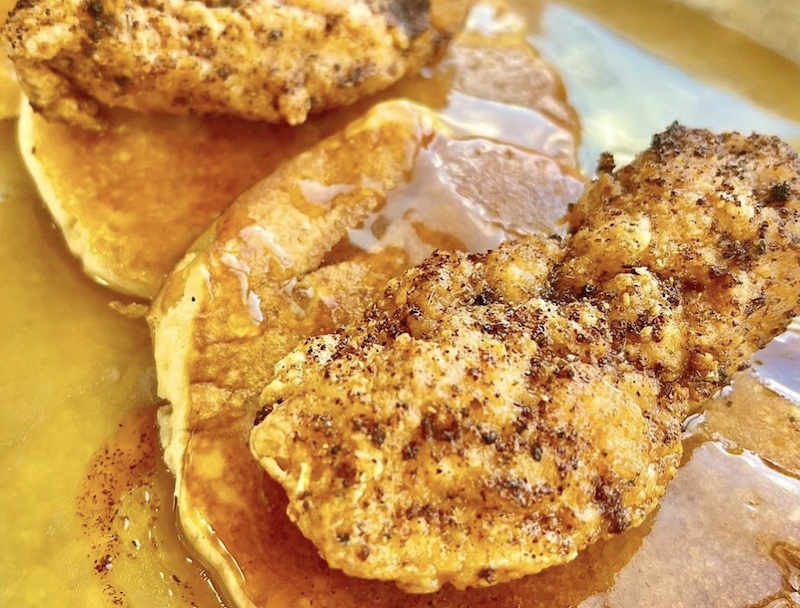 The obvious part first: When you visit Nashville to get a taste of its thriving food scene, one of the first boxes to check is a hearty Southern plate, like its famous hot chicken, barbecue or a "meat and three" — where you pick one meat and three sides, usually veggies, potatoes and mac and cheese. But Nashville's food scene is much more than its most famous dishes. The city's population boomed from 2010-2020 when it grew by 14% or double the average of the rest of the country, and so did it's restaurants. Today, you'll find standouts run a gamut, offering everything from from bahn mi and pizza, to Middle Eastern and Caribbean foods. Our city guide gives a snapshot of notable eats to start with and includes Arnold's Country Kitchen, one of the most popular spots in town for those classic dishes (be prepared to wait in line). And while many joints around the country are now offering their takes on "Nashville hot," head to the birthplace, Prince's Hot Chicken Shack, to get your bird smothered in a hefty dose of hot sauce and cayenne.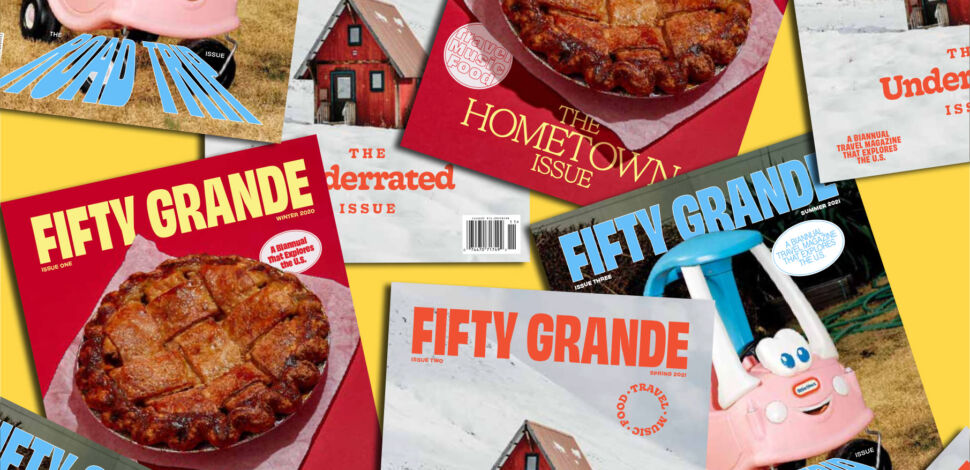 9 – Los Angeles (19.6%)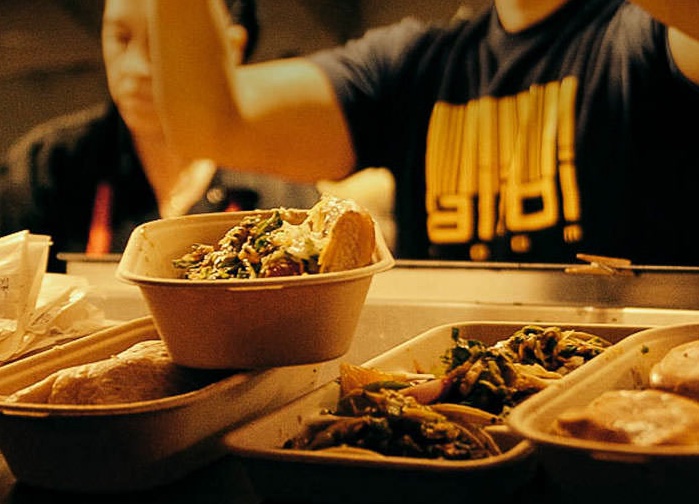 Like other major multicultural cities, Los Angeles' culinary scene starts in its immigrant communities — there's a theme coming — where authentic, homegrown dishes spawn twists like Thai chicken pizza and the Korean tacos. This is the city that has revolutionized the concept of healthy eating, being host to (and within proximity of) farmers markets and wellness culture, and from plant-based diets to macrobiotic fare, you'll find it here, and you might actually dig it. L.A.'s celebrity chefs — Wolfgang Puck, Nobu Matsuhisa, Nancy Silverton, Ludo Lefebvre — are legit celebrities and remain stalwarts in the industry. All this adds up to another exciting reason to visit the City of Angels.
8 – Washington, D.C.- (23%)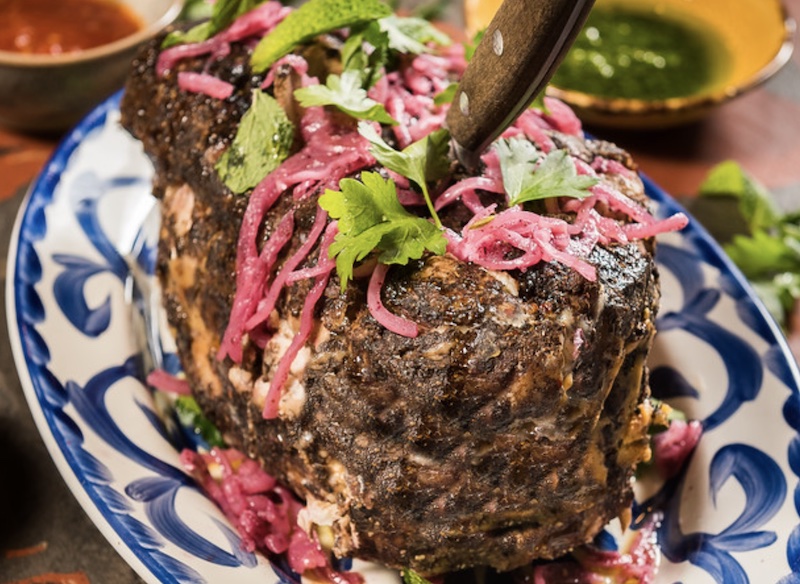 Washington's dining scene, unfairly or not, used to have a bad rap as a place void of culinary gravitas, ruled by restaurants that served the city's political power brokers from squarely inside the box. The perception has changed, and it was even named restaurant city of the year in 2016 by Bon Appetit. Today, the best things about eating here include the wide array of international cuisines, with a particularly strong showing of Southeast Asian foods. Find spicy Northern Thai-inspired dishes at Little Serow (all takeout), a molecular gastronomy-influenced tasting menu at Michelin-starred minibar by José Andrés and Middle Eastern plates at Maydan.
6 – Charleston, S.C. (26%, tied)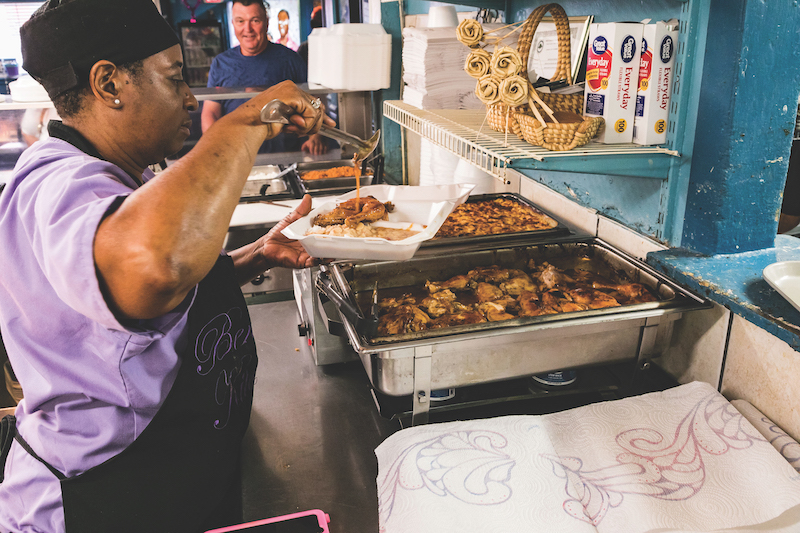 Tied with Boston for sixth place on our readers' list, Charleston marries its past with the present to create a unique Southern style of cuisine referred to as Lowcountry. An abundance of shrimp, fish, crabs and oysters, along with rice, combined with influences from West Africa and the West Indies (brought here by the slaves who helped build the city) create a rich tapestry of comforting eats that includes shrimp and grits, she-crab soup and of course, sweet tea. When here, an authentic taste of the city's history includes eateries of the Gullah Geechee community — descendants of slaves who lived and still live in the Lowcountry. Check Bertha's Kitchen, which serves traditional dishes like crab rice and okra stew; Nana's Seafood and Soul for fish-centric meals; and Gillie's Seafood on James Island for soul rolls (fried egg rolls stuffed with red rice, collard greens, pulled pork and pimento cheese).
6 – Boston (26%, tied)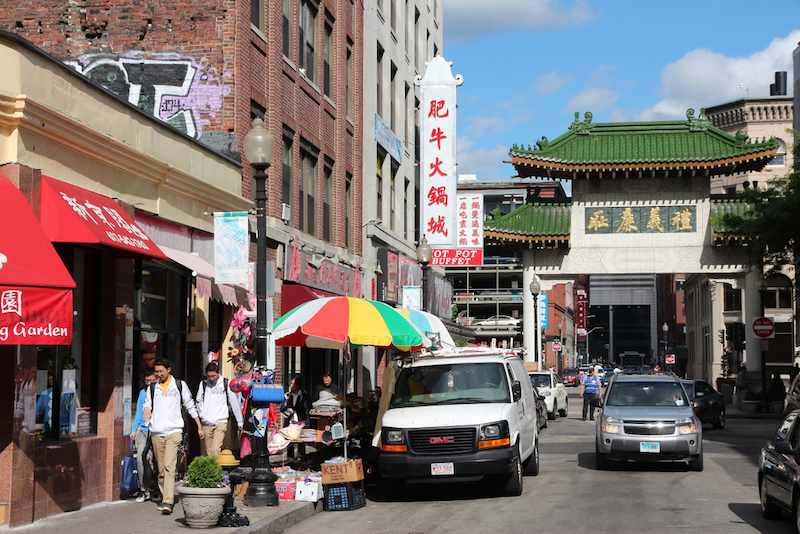 It's no secret that Boston is where the iconic tastes of New England converge — from clam chowder to lobster rolls to oysters on the half shell. But the influences of different cultures and the variety of cuisines offered here are one of the city's strong points. "Chinatown is underrated here in Boston," says local food writer J.Q. Louise, who gave us a tour of the city in the Food Issue. "There are so many amazing places to try and a variety of cuisines — Chinese, Vietnamese, Japanese, Korean and Thai. It's really easy to walk around that neighborhood and just pop into places." Other neighborhoods to hit while you're here: North End for Italian food and cannoli (Mike's Pastry and Modern Pastry are the top dogs), Dorchester for Vietnamese fare and Allston for the best Korean food.
5 – Las Vegas (27%)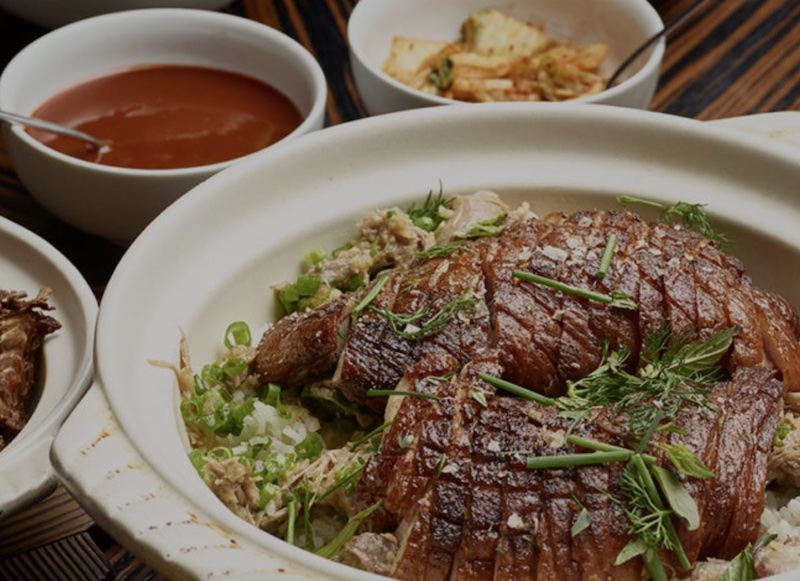 Unlike other major food cities, Las Vegas isn't really known for an iconic dish — unless you count the all-you-can-eat buffet and the shrimp cocktail. But what it does have is a wide-ranging smorgasbord of culinary offerings that rivals spots like NYC, thanks in part to the celebrity chefs and restaurant brands that continue to set up outposts here. There's David Chang's Momofuku at the Cosmopolitan. José Andrés' Bazaar Meat at Sahara Las Vegas. Carbone at Aria. And of course — acquired taste — Guy Fieri's Vegas Kitchen & Bar at the Linq, where you can dive into his notorious Trash Can Nachos.
4 – San Francisco (34%)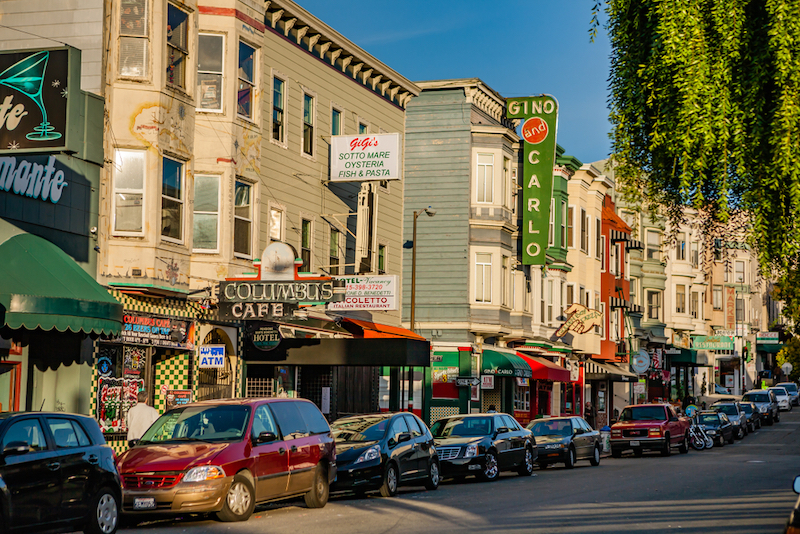 Thanks to its location, San Francisco has access to some of the finest farm-fresh produce, fish from the Pacific and exceptional wines from nearby vineyards. Add the influence from its multicultural population — with prominent Chinese, Italian and Latino communities — and it's easy to see why it's one of the country's great food cities. If you're here for the first or 50th time, iconic San Francisco dishes to taste include cioppino (a rich fish stew), a classic Mission-style burrito, dim sum in Chinatown and a sourdough bread bowl filled with chowder.
3 – Chicago (36%)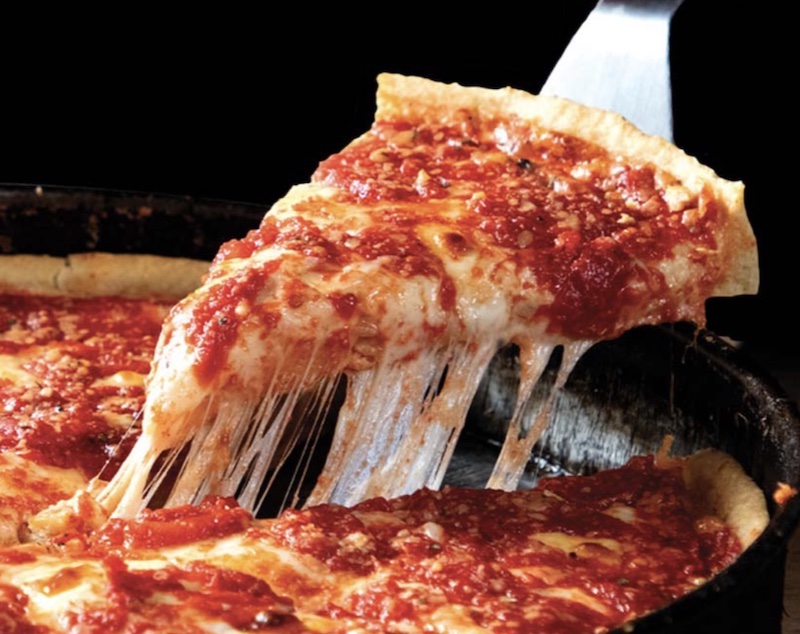 While Chicago might be best known for its iconic Americana dishes (think: deep-dish pizza, pierogies and Italian beef sandwiches), the Midwestern city also boasts an acclaimed culinary pedigree with big-name chefs like Grant Achatz, who masterminds molecular gastronomic wonders at Alinea — considered one of the best restaurants in the country. Plus, the city is currently home to the James Beard Awards ceremony. As you'll see in our guide to the city, if you're in the mood for some classic Chicagoan eats, head to Lou Malnati's for a saucy, cheesy pie. Jim's Original is your spot for kielbasa sausage, and head to Rainbow Cone for a colorful sherbet treat that's a South Side institution.
2 – New York (44%)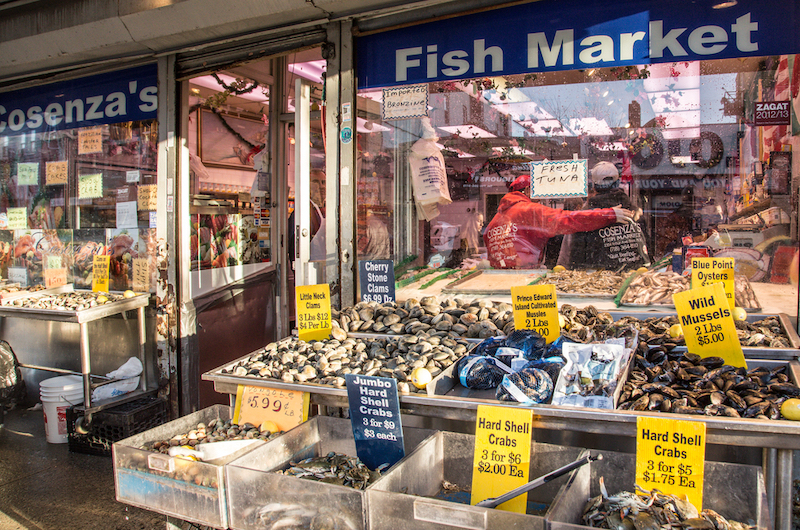 New York doesn't get beat very often in anything, and this survey was close. But, with 44% of the vote, NYC firmly claimed the second spot. From food carts to five-star restaurants, it's home to an ever-evolving food scene, and it's known for some tried-and-true staples, like a slice from Joe's Pizza or a chewy bagel with cream cheese and lox from Russ & Daughters. But its superpower is in its diverse offerings. "The eating scene is what I would call vast. NYC has every type of cuisine you could ever imagine," says Aaron Hutcherson, a journalist and recipe developer who shares his culinary exploits with his 30K Instagram followers (@thehungryhutch). "A lot of New Yorkers don't travel beyond their neighborhood, so they don't really experience all the cuisines the city has to offer. You can travel the entire world through NYC restaurants if you are willing to go out in Queens, up in the Bronx, to Staten Island, all the boroughs."
1 – New Orleans (45%)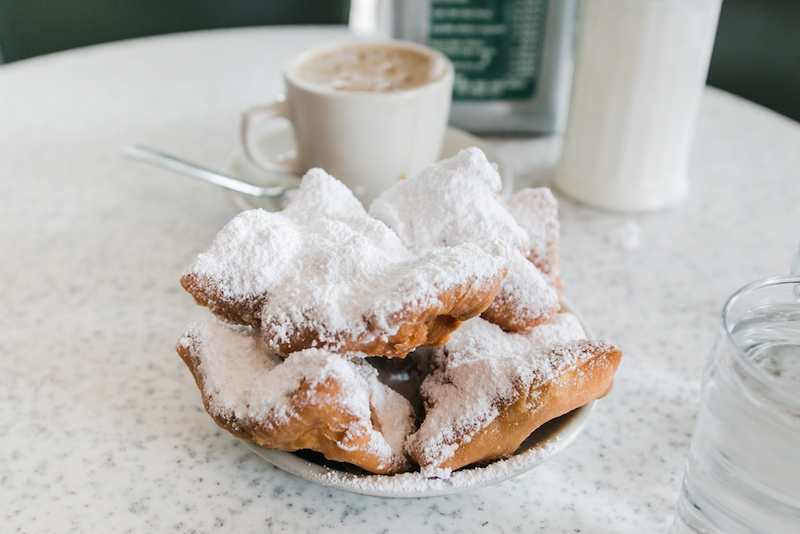 Ta-da! The Crescent City topped our survey of favorite food cities in the U.S. Surprised? No one should be. From spicy Creole cuisine to pillowy beignets to overstuffed po' boy sandwiches, New Orleans foodways are a shining mix of eclectic and varied influences that have resulted in an exceptional dining city. And don't forget the lively spirits (the Sazerac and Hurricane are a party in a glass). If you haven't yet been to New Orleans, slot it at the top of your list of places to visit ASAP. Our guide to the city is a great way to get a lay of the land and an abridged version of the dining experience. In the current issue, you'll get a tour of the city's notable spots from local food influencer Nicole Caridad Ralston. "Research the city before visiting," is her advice, in particular the roles of Black and Indigenous people in influencing New Orleans cuisine. And avoid tourist traps. "Go off the beaten path. Or eaten path," she says.
For the full survey results, check page 14 of the new issue.