Image courtesy of Holy Mountain Brewing in Seattle
I'd had enough. It was 5:45 p.m. on a Friday, and during my regular, arduous, water-locked Seattle commute, I realized that what I wanted — no, NEEDED — was a beer. It's a tired nine-to-five stereotype, but sitting in gridlock after a 40-plus hour work week while a Karen in the car next to you lays on the horn can wear on a person. I needed relief, the hoppy and ice-cold relief that can only come from a frothy pint of craft beer. Luckily, I live in a city with a world-class beverage scene.
America's love affair with beer started in the 17th century and has shown no signs of slowing, with new breweries opening constantly. That means this country makes a beer for just about everyone, whether it be an India Pale Ale (hereinafter referred to as IPA) made on a 165-acre ranch or a classic pilsner concocted at a riverside microbrewery. If you're someone who plans vacations based on the beer — first, let's be friends — please, pull up a bar stool, open your Untappd app and drink in our picks for the best places for a beercation in the country — responsibly, of course.
Asheville, N.C.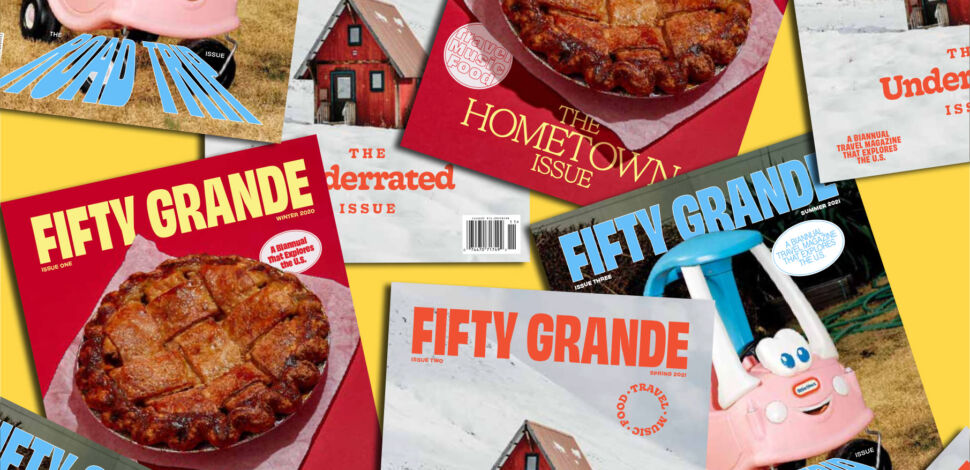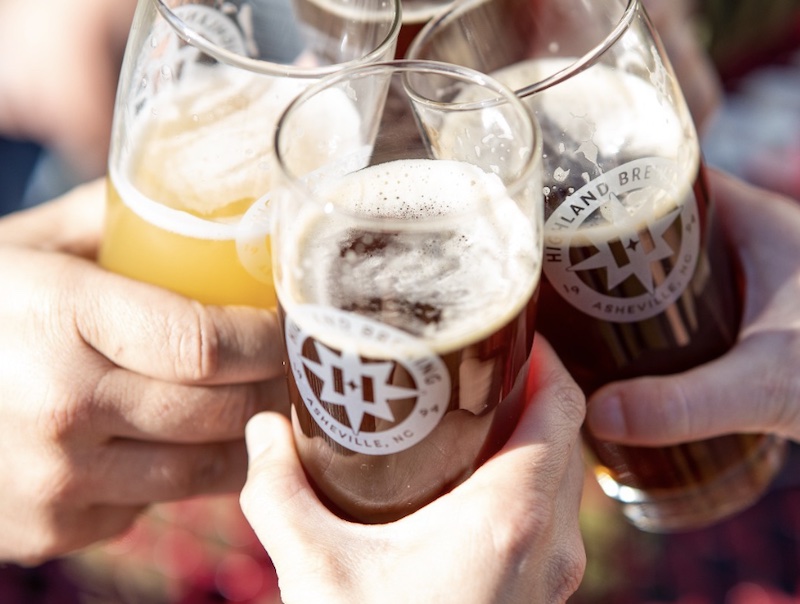 Asheville has more breweries per capita than any other city in the country. Situated in western North Carolina among the majestic Blue Ridge Mountains, the town is oft referred to as "Beer City USA" (along with Grand Rapids, Mich.) by many brew-thusiasts. In 1994, master brewer Oscar Wong established Asheville's first craft brewery, Highland Brewing. The Wong family still runs the AAPI-owned business today, brewing favorites like the Hazy Heights IPA, a hoppy blend with tropical notes of lemongrass, mango and pineapple. Big-name brewers like Sierra Nevada and New Belgium have also set up shop in the hilly town. You can check out Wicked Weed Funkatorium and the whimsical Bhramari Brewing Co. in this brewing district. Make a stop at the Asheville Brews Cruise and the state's first three-stop brewery tour to round out the adventures.
Austin, Texas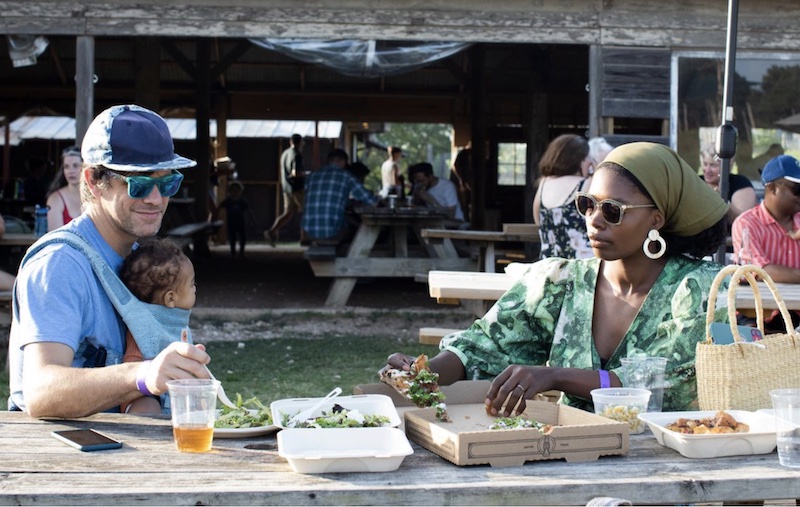 Texas's favorite weird city may be known as "the Live Music Capital of the World," but its beer scene is just as electric. One of the city's heavyweight champs is Jester King, an acclaimed brewery, kitchen and farm situated on a 165-acre ranch on the outskirts of town in the central Texas Hill Country. The brewery churns out a rotating list of innovative beers like Colour Five, a barrel-aged wild ale with Texas blueberries, and a refreshing hibiscus saison named Mr. Mingo. Other standout breweries in the city include Live Oak Brewing Co., Meanwhile Brewing Co. and Black Star Co-op, the world's first cooperatively owned brewpub managed by workers. Festival lovers can get in on the bubbly action at smaller fetes like Lager Jam and East West Beer Fest. If big brew celebrations are more your speed, check out the Texas Craft Brewers Festival, the largest yearly festival that recognizes independent craft breweries around the state each autumn.
Boston, Mass.
Beer and Boston go way back. The West Boston Brewery was the first to open in the city in 1796, well over 100 years before the Red Sox first stepped up to the plate at Fenway Park. These days, Boston breweries are charging forward, opening progressive pubs that pay homage to the city's craft beer pioneers. One such brewpub is Democracy Brewing, a casual downtown destination set in an old-world beer hall that is democratically governed and worker-owned. Here, head brewer Mike Smith churns out a wide selection of beers, including ales, sours, IPAs and dark blends like 1916 Rising, an Irish nitro stout with creamy notes of coffee. Of course, a trip to Beantown would be incomplete without taking a Boston Brewery tour at the iconic Samuel Adams Brewery or stopping by Harpoon Brewery to sip on New England's Original IPA. Boston also boasts cozy and historic pubs in which to sip beers, such as the Green Dragon Tavern, established in 1654, and the legendary Warren Tavern in Charlestown.
Boulder, Colo.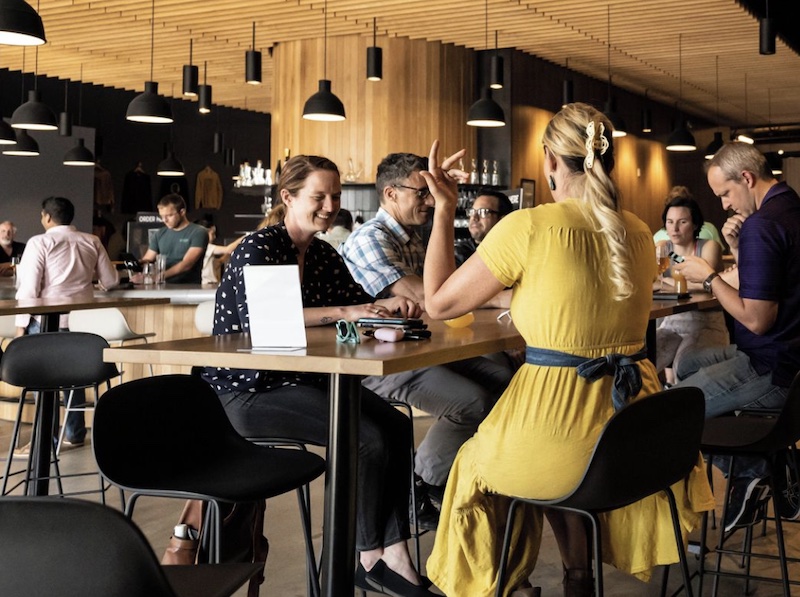 Okay, okay. Let's get this out of the way — Denver has a great beer scene. GREAT. There's a ton of breweries in Denver. It hosts the Great American Beer Festival every October. You'll never go wrong if you've planned a beertastic weekend in Denver. That said, we're here to point out one of America's most underrated-yet-exceptional beer destinations just 28 miles north of Denver — Boulder. It's home to the Brewers Association, a group that promotes independent craft brewers around the states and is essentially the James Beard Foundation for beer, but it's much more. When you go, start your journey at Finkel & Garf, a craft brewery and taproom with an award-winning creamy Oatmeal Milk Stout. Afterward, head to Wild Provisions Beer Project and try a Czech-inspired beer. Their Half-Dark Lager is made with imported Saaz hops. And since you're in Colorado, you'll want to work an outdoor adventure into your trip, so set out on the Boulder Brew Cruise, where you'll cycle from brewery to brewery along bicycle-friendly paths.
Chicago, Illinois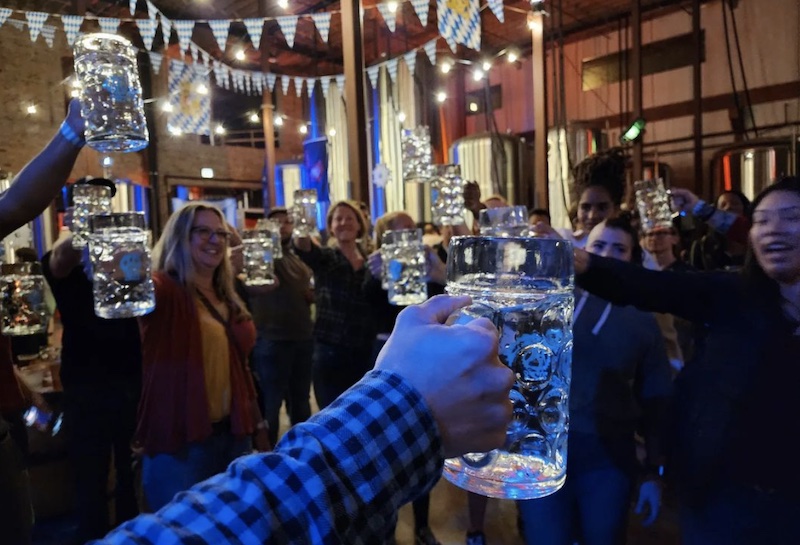 What CAN'T Chicago do? The Windy City gets it all right: food, architecture, comedy and, yes, beer. There is no shortage of superb breweries spread about town, including acclaimed spots like Half Acre Beer, Goose Island Brewery and Revolution Brewing — Illinois' largest independent craft beer destination. You can find new-school brewers making experimental beers like nano-brewery Marz Community Brewing and Forbidden Root Restaurant & Brewery, the latter of which focuses on crafting botanical beers like the Strawberry Basil Hefeweizen. If you prefer a brewery that plays the hits, head to Metropolitan Brewing, a riverside microbrewery specializing in German-inspired lagers, pilsners and festbiers. One of the country's best food scenes, Chicago is also home to the world's first two-Michelin-star brewery at Moody Tongue. It's where you can sip on a shaved black truffle pilsner while enjoying a tasting menu that includes a smoked sturgeon cannoli. Before you wrap up your trip, stop by Pilot Project for a final pint of beer. The forward-looking brewery serves as a springboard for novice breweries where they can learn more about the business side of the industry and polish their recipes.
Freeport, Maine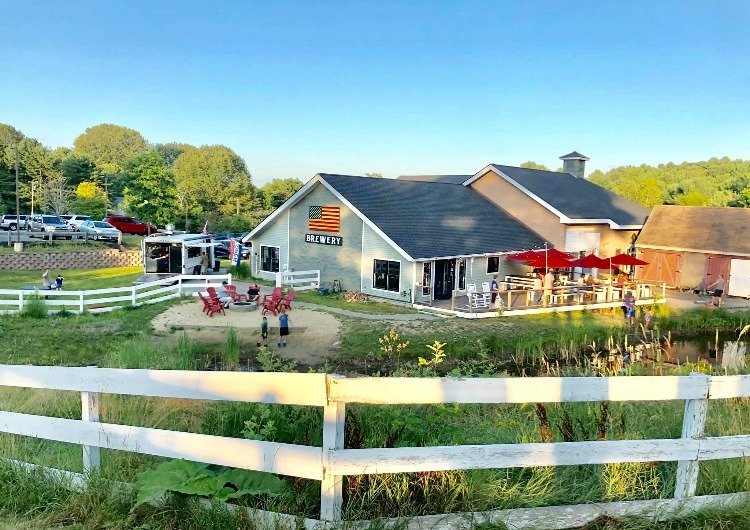 Freeport's population may just be creeping up on 9,000, but what the charming town lacks in residents, it makes up for with incredible breweries. Brew nerds will point to Portland, Maine, as the place to go for a legendary beer. While they're not wrong, if you drive 20 minutes north along Route 1 you'll find Freeport's mile-long stretch of breweries where the pints are equal to those sold on the streets of Maine's favorite city. At one end of the corridor sits Gritty McDuff's Brewpub, where you can sip on a Pub Style Pale Ale and chow down on a lobster roll and chowder. Next, head down the road less than half a mile to Stars & Stripes Brewing, a veteran-owned brewery serving a flagship Semper Fi.P.A., before checking out the tasting room at Mast Landing Brewing Co., where you'll find ultra-hoppy double IPAs. We recommend closing your Freeport brew tour with a trip to Maine Beer Co. The environmentally minded brewery was founded by brothers David and Daniel Kleban in 2009 and donates one percent of their gross annual sales to nonprofits as part of their pledge to 1% for the Planet.
Grand Rapids, Mich.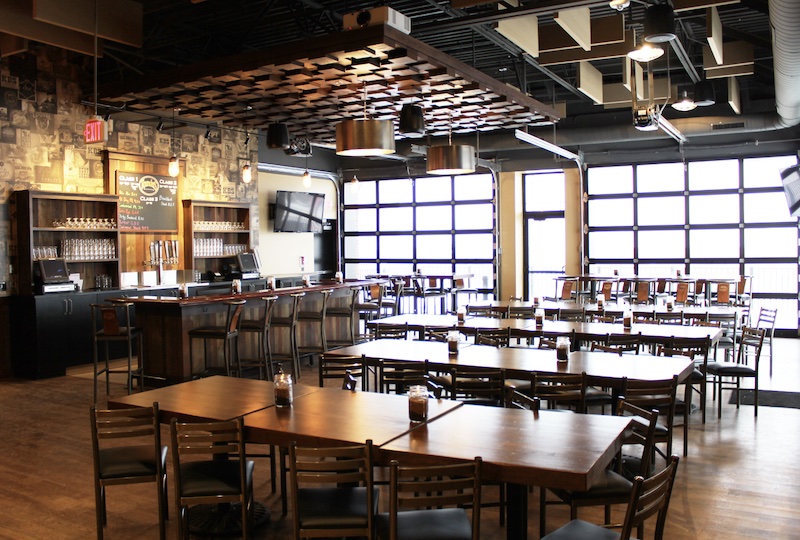 Affectionately dubbed "Beer City USA" (along with Asheville, N.C.), Grand Rapids is another fantastic beer destination in the hop-heavy Midwest. Visitors can set out on the Beer City Ale Trail, which runs through Grand Rapids and surrounding areas, and get their Beer City Brewsader Passport stamped with each trail brewery they visit. A phenomenal place to begin your visit is the Founders Brewing Co., one of the first big breweries in Grand Rapids and one that's been ranked one of the best breweries in the world by multiple organizations of hop lovers. Grab a pint of their celebrated Centennial IPA at their taproom inspired by German beer halls before heading to Brewery Vivant to sip on a tangerine farmhouse ale called Farm Hand Tart Tangerine. (How good does that sound?) You'll want to get your passport stamped at CityBuilt Brewing and taste one of their herbaceous pilsners like Prague Underground or take a Grand Rapids Beer Tour if you don't have a designated driver.
Milwaukee, Wis.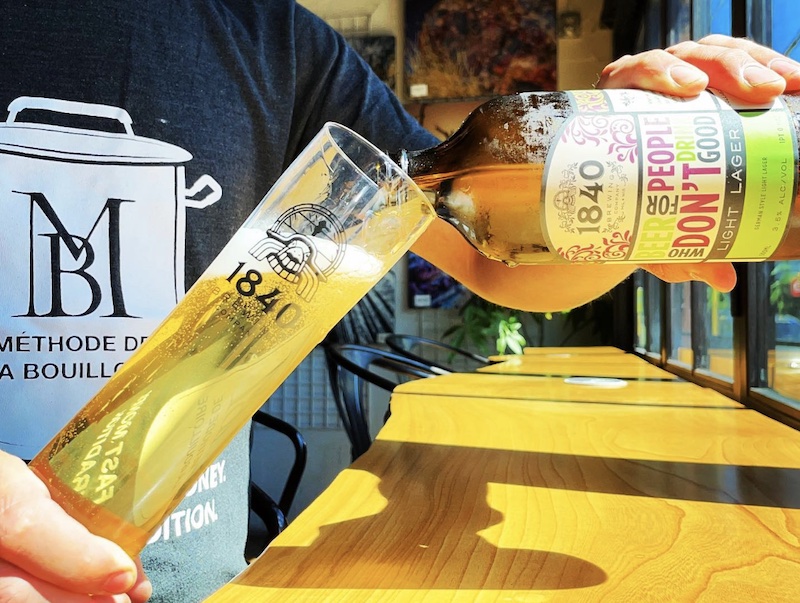 Before Lucky Charms-inspired IPAs were a thing, there was old-school Milwaukee beer. The kind of beer that your dad crushed on a Saturday afternoon while mowing the lawn. The type of beer sold at dive bars and chugged by college students learning to do their first keg stand. Beers like Miller, Pabst, Schlitz and Blatz got their start in Milwaukee in the mid-to-late 19th century and earned it the nickname "Brew City." While some of Milwaukee's original brewing companies have moved headquarters or shuttered, Miller Brewing Co. remains in Milwaukee, though Molson Coors has since acquired it. Beer-brewing is so celebrated in Milwaukee that their Major League Baseball team is named the Brewers, and the home stadium was named Miller Park until 2020. After visiting Cream City's O.G. breweries, check out one of the many great taprooms like Hacienda Beer Co. and 1840 Brewing Co., where you can sip Mexican Drinking Chocolate.
Pittsburgh, Penn.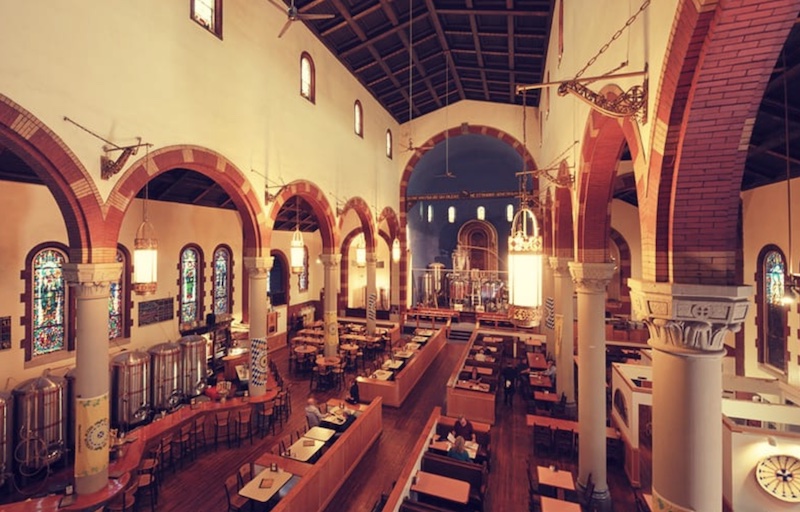 We already love Pittsburgh for its underrated pizza scene, and Primanti Bros. sandwiches piled high with french fries, so we weren't surprised when we heard about its impressive craft breweries and festivals. Thanks to the Pittsburgh Brewers Guild, hopheads can set out on one of seven pre-made beer trails to optimize their drinking experience. The die-hard guild is also responsible for organizing the Three Rivers Beer Week, a weeklong celebration of craft breweries each October that first launched in 2012. The festivities kick off with the First Pour Beer Festival, including a Smoketoberfest complete with smoked beer and food. Pittsburgh will again host the Barrel & Flow Fest in August 2023 to celebrate Black artists, brewers, chefs and musicians across America. A favorite is Cinderlands Foederhouse, where you can order a pint of Tiki Telescope, a tartshake fruited sour with mai tai elements, including purees and Madagascar vanilla bean. We wouldn't turn down a cold beer from award-winning breweries like Church Brew Works, Helltown Brewing or Penn Brewery, Pittsburgh's Original Craft Brewery.
Portland, Ore.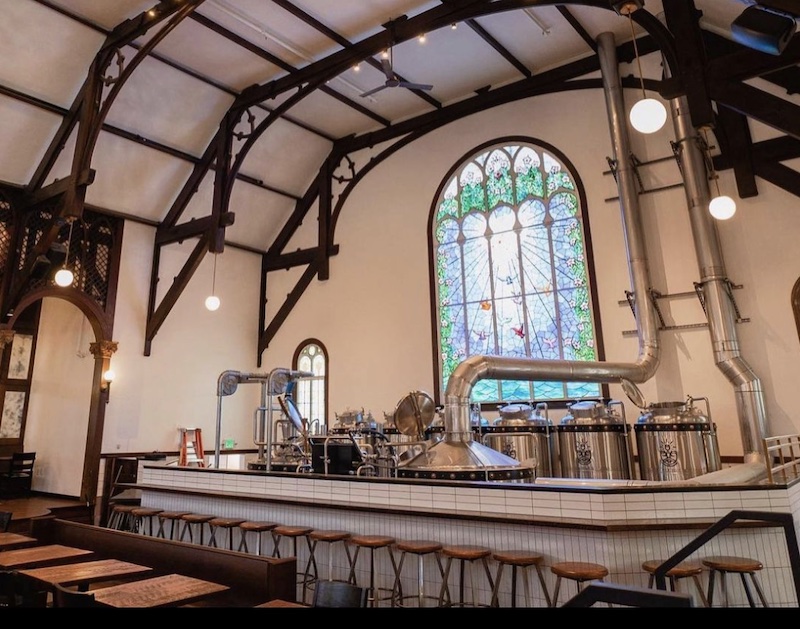 If you aren't aware of Portland's vast influence on America's craft beer scene, well, we're worried about you. The City of Roses is home to more than 70 dynamic breweries. Yes, 70. While the Pacific Northwest is responsible for crafting some of the country's finest IPAs, Portlandia breweries like Upright Brewing know that variety is the spice of life. The unique brewery is a love letter to American jazz legend Charles Mingus, with brewing methods and recipes inspired by his music. Upright really nails small-batch farmhouse ales and saisons like Scrap Iron, though you won't go wrong with the rest of the beer list either. If ambiance is your jam, head to Steeplejack Brewing Co. Helmed by brewmaster Anna Buxton, the Broadway taproom is located in a restored church built circa the early 1900s and their selection of light and hoppy beers will impress. Elsewhere in "Beervana," big-name breweries like Deschutes and Ecliptic maintain large taprooms while bespoke spots like Little Beast Brewing and Breakside Brewery churn out funky blends suited to Portland's bohemian palate. Visit in July to attend the Oregon Brewers Festival, one of America's longest-running craft beer festivals.
San Diego, Calif.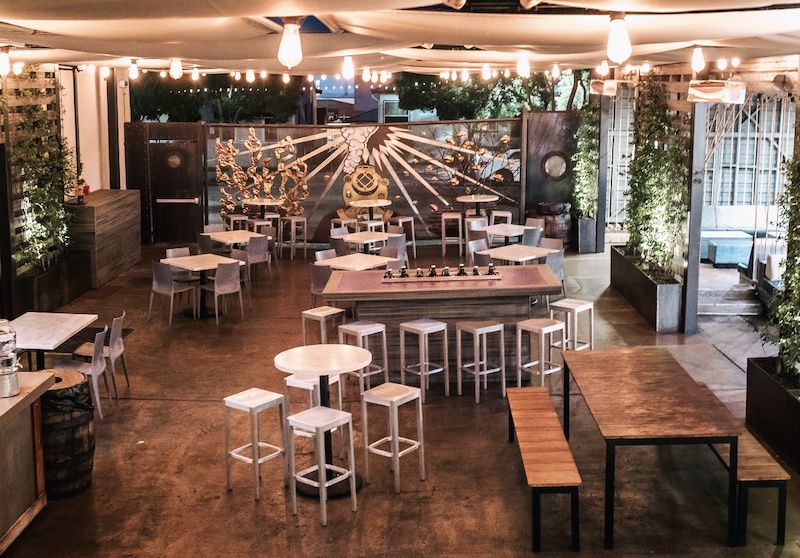 San Diego is the self-proclaimed capital of craft beer. Between searching for the most delicious fish tacos and visiting the legendary San Diego Zoo, you should find time to visit one of roughly 150 breweries in America's Finest City. Taprooms like Ballast Point, Karl Strauss and Stone Brewing Co. all top the list of San Diego's most well-known spots to enjoy a beer, though if you'd like to taste a school of different brews, visit from November 4-13 for San Diego Beer Week. Helmed by the San Diego Brewers Guild, the 10-day fête honors independent craft beer brewers in San Diego. The festivities include brewery happy hours, special releases like the Kawaii Kölsch at Duck Foot Brewing and the kick-off Guild Fest, where more than 60 craft breweries will be pouring. Can't visit during Beer Week? Luckily, the weather in SoCal is ideal for visiting all year round, a perfect excuse to sample San Diego's West Coast-style IPAs at places like Rip Current, Bagby Beer Co. and Mujeres Brew House, a women-run brewery making beers like Frutas Mágica hazy IPA.
Seattle, Wash.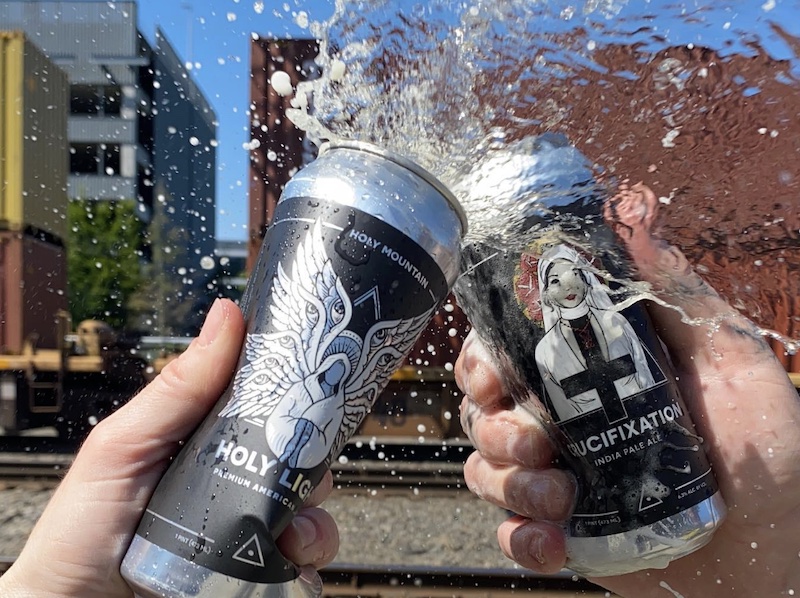 Between Seattle's legendary coffee culture, small-batch liquor distilleries (roughly 100 in Washington State) and "booming" beer scene, it's got a lot going on in the drinks department. Northwest-style IPAs are immensely popular among beer lovers in part because Washington State produces most of the nation's beers. Over 77 percent of the nation's hops are grown on this side of the Cascade Mountains, including award-winning beers like Citra IPA from Stoup Brewing and Great Notion's Ripe IPA. Less than a quarter mile from Stoup and Great Notion, Lucky Envelope Brewing makes "culturally inspired beer" using traditional brewing methods for their unconventional and delicious brewskis like Smoked Tea Helles Lager, Pina Colada Lemongrass Sour and the ultra-tasty Peanut Butter Cream Stout. If crowds are your thing, Fremont Brewing, Elysian Brewery and Redhook Brewlab boast very popular (and sizable) taprooms where you can take in the sudsy ether. Before you pack up your umbrella and rainboots, head to Holy Mountain Brewing for fantastic beers and Old Stove Brewing Co. to enjoy a pint overlooking Elliott Bay.