Spring is the reward we get for making it through the depths of winter. All that time spent inside listening to Leonard Cohen and mourning the holidays may be a seasonal rite of passage, but by the time mid-March rolls around, I'm ready to stock up on allergy medication and open the windows. I'm like Julie Andrews: even a single wildflower in bloom has me feeling some type of way.
The only thing better than tiptoeing through the tulips like Tiny Tim is hitting the open road for a leisurely springtime drive. There's nothing quite like piling in the car with your nearest and dearest and setting out on a voyage with a favorite playlist on the aux and a bag of Bugles in tow. Some of the best spring drives are on National Scenic Byways, roads designated by the U.S. Department of Transportation to highlight one outstanding American attribute, whether that be archeological, cultural, historic, national, recreational or scenic. Others are vernal routes beloved for their lush foliage and colorful blooms. As we wrap up these last few weeks of winter, take a look at some of the spring drives we're excited about and start getting your playlists ready.
Acadia All-American Road – Maine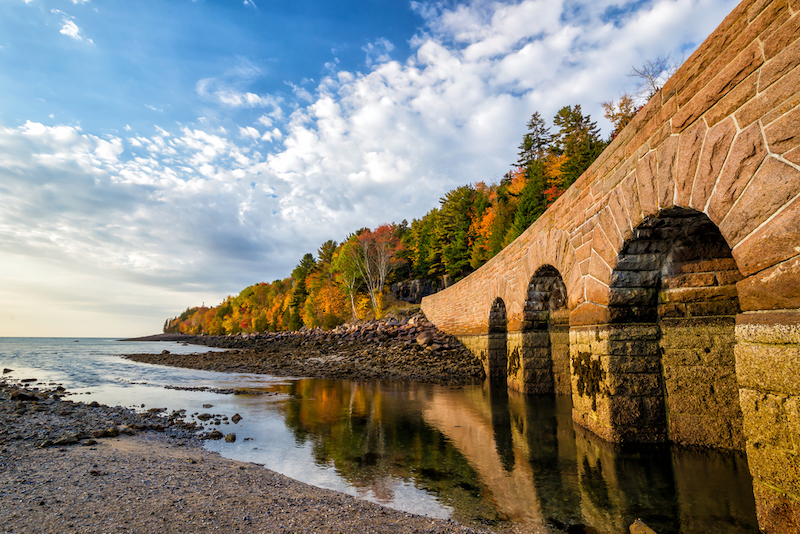 Look out for bald eagles as you cruise along the woodlands of Acadia All-American Road. The scenic byway is nestled between Acadia National Park and the Atlantic and is rich with wildlife like peregrine falcons, seals, porpoises and America's favorite bird. Head out from Trenton on Route 3 until you hit Park Loop Road, an unspoiled 27-mile thoroughfare that winds past popular stops like Sand Beach, Jordan Pond, Cadillac Mountain and Sieur de Monts Springs by way of Wild Gardens of Acadia. From there, you'll loop back inland on Route 3 while taking in the newly thawed spring ether of the Pine Tree State. You'll need less than a day to complete the 40-mile journey, which takes about three hours, leaving plenty of time for eating lobster rolls at Bar Harbor Lobster Co. in Bar Harbor.
Bighorn Scenic Byway – Wyoming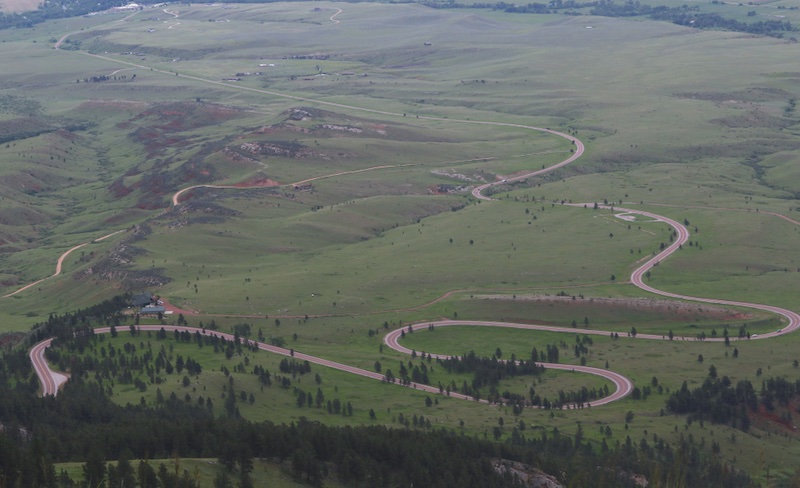 The Bighorn Scenic Byway stretches on for 58 miles over the crest of Wyoming's Bighorn Mountains and is a breathtaking route for adventurers heading to Grand Teton and Yellowstone National Parks. If you're looking to take a break from hiking, you can do the drive in less than a day, heading out from the Powder River Basin to the Big Horn Basin westward just outside of Greybull on U.S. 14. Terrain here ranges from sub-alpine meadows to fathomless, dense canyons, and even rushing waterfalls like Shell Falls with its 120-foot plunge and surrounding nature trails. You can extend your stay here by camping along the road, though if you're craving a hot shower, take a detour to Sheridan, a Western town complete with a saddlery and the ever-so charming Sheridan Inn.
Bluebonnet Trails – Texas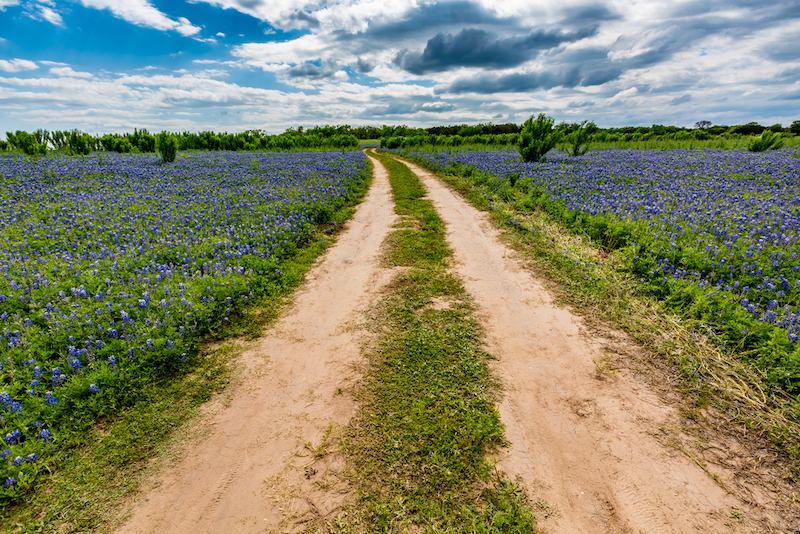 The stars at night are big and bright deep in the heart of Texas, but during the spring, they're closely rivaled by the endless fields of bluebonnets in the state's Hill Country. Texas's official state flower is at its peak splendor during the month of April, making a trip on a bluebonnet trail a uniquely wondrous journey. Back in the '60s when President Lyndon Johnson was in office, his wife, "Lady Bird" Johnson, worked to beautify America's roadways, parks and trails and encouraged planting wildflowers, multiplying the number of bluebonnets beside Texas roads and highways. As a result, you can now find the royal blue flower nearly everywhere across the Lone Star State, including Marble Falls and the Turkey Bend Recreation Area. While a quick Google search will yield a myriad of trails, we love the idea of getting lost and seeing where the road takes you. If you're new to the area, start out driving west on 290 from Austin until you hit the Wildflower Loop in Johnson City. From there, you'll head north on 281 to Burnet, known as the bluebonnet capital of Texas. Visit the blooming town between April 7-9, 2023, for the 40th annual Bluebonnet Festival, complete with live music, arts and crafts, a carnival, food and plenty of flowers.
Cherokee Foothills Scenic Highway – South Carolina
Formerly known as the "Cherokee Path" or "Keowee Path," the Cherokee Foothills Scenic Highway is a 130-mile route that was once used by Cherokees and English, French and Scottish traders. The road follows SC 11 west through Spartanburg, Greenville, Pickens and Oconee counties, passing by babbling brooks, covered bridges and blooming peach orchards in late spring. You'll want to stop in Gaffney to see Peachoid, the massive water tower made famous by Netflix's "House of Cards," before checking out other attractions like Table Rock State Park, Lower Whitewater Falls and Stumphouse Tunnel, an unfinished railroad mountain tunnel from the 1850s. Make sure to stop by one of the many roadside produce stands and grab a famous South Carolina peach.
Great River Road – Louisiana
If you want to drive the entirety of the Great River Road National Scenic Byway, you'll need to be prepared for the 2,069-mile journey that stretches from Itasca State Park north of Park Rapids, Minn., south to Venice, La., hugging the Mississippi River all the way through 10 states. If you don't have four to 10 days to spare for the journey and are in, or reasonably close to Louisiana, travel the Great River Road between Baton Rouge and New Orleans for 70 miles through the River Parishes. The corridor is brimming with pre-Civil War homes and white-pillared manors, many of which are open to the public for tours. In the spring, the Mississippi River contrasts the lush meadows and towering oak trees dripping with Spanish moss. Plan to spend at least a few days in New Orleans — springtime is crawfish season, after all.
Merritt Parkway – Connecticut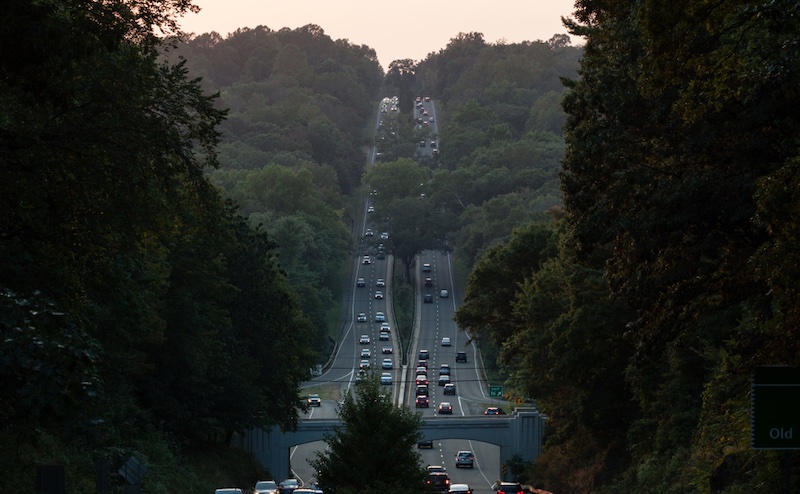 Oft referred to as "The Merritt," Connecticut's Merritt Parkway runs for 37 miles through the state's "Gold Coast." As the Constitution State's first limited-access parkway, the Merritt does not accommodate any vehicles or trucks reaching eight feet high or taller due to its lower overpasses and narrow lanes. What was originally built as a thoroughfare to ease heavy traffic in southwest Connecticut via Route 1 is known today for its green forests, unique signage and detailed bridges in Art Deco to contemporary designs. The road runs from the New York/Connecticut state line on Route 15 in Greenwich to the Sikorsky Bridge on the Housatonic River near Milford, where the Wilbur Cross Parkway begins.
Outer Banks Scenic Byway – North Carolina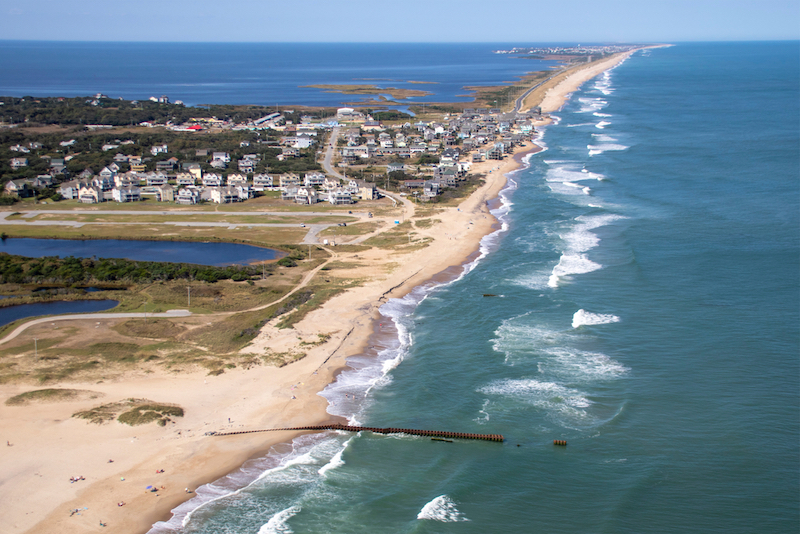 You can't really talk about the Outer Banks these days without someone mentioning the Netflix show of the same name (Pogues for life), but once you visit North Carolina's barrier islands, you'll choose the destination over the series every time. The Outer Banks Scenic Byway is the best way to explore the area and extends 145 miles through the islands beside the easternmost portion of North Carolina along the Atlantic. The route connects beaches, lighthouses and islands beginning at U.S. 70 near Beaufort and ending at NC 12 and U.S. 64 in Nags Head. Springtime promises open windows, blue skies, sand dunes and wispy grass among the marshes, and ample opportunity to stretch your legs at one of 21 coastal villages along the way. If you're traveling the entire route, you'll take two ferry rides — one free, one that requires a toll — and should stop in Ocracoke Village before heading to your hotel and catching up on season three of "OBX."
Hana Highway – Hawaii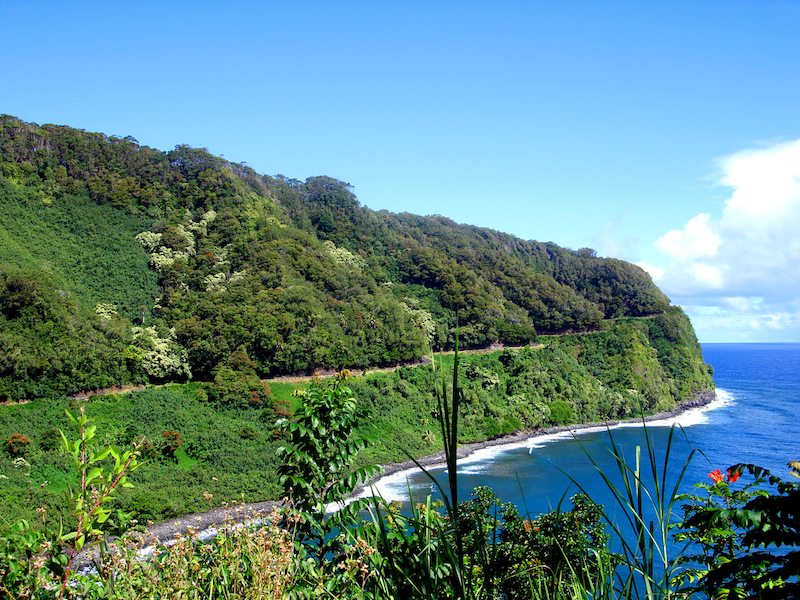 While it's officially called the Hana Highway, Maui's famed windy road is affectionately referred to as the "Road to Hana" by locals and tourists alike. Hugging the easternmost side of the island, the highway is on just about every traveler's to-do list and driving it is reason alone to rent a car while on the Valley Isle. You'll start your journey in Paia Town, located on the northeastern side of Maui, and curve your way down 65 miles until reaching Hana in southeast Maui. The road is notoriously narrow and much of it is one lane, with over 600 serpentine turns and 46 one-lane bridges along the way, but it's well worth the nerves. On your way to Hana, you'll pass through Maui's verdant rainforest thick with tropical vegetation like mango and rainbow eucalyptus trees, along with waterfalls accessible via hiking trails. During the spring, the plumeria trees are in bloom, making a fragrant addition to the already striking seaside cliffs. There's lots of hiking here, so make sure to pack trail-friendly gear before heading to surging cascades like Twin Falls, the Seven Sacred Pools and Waimoku Falls, the latter which is accessible by way of Haleakalā National Park's bamboo-dense Pipiwai Trail. Before you call it a day, check out Wai'ānapanapa State Park, a reservation-only black sand beach, and grab a slice of banana bread at Aunty Sandy's Banana Bread.
Skagit Valley Tulip Tour – Washington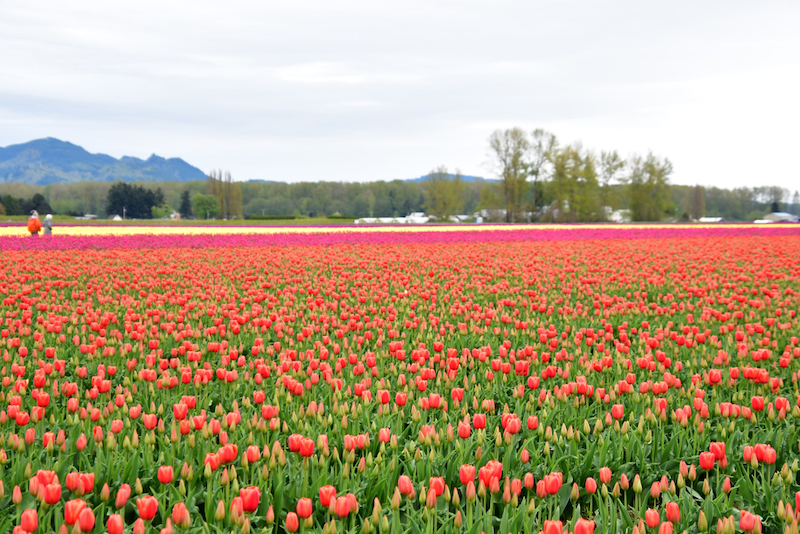 Each April, Washington's pastoral Skagit Valley transforms into a brilliant canvas painted with rows of pink, orange, yellow and red tulips among the fields. Mount Vernon plays host to the Skagit Valley Tulip Festival each year as the area's most historic farms showcase their blooming bulbs while the Cascade Mountains tower above in the background. The area is just over an hour north of Seattle by car on Interstate 5. While there is a driving map to guide you, we prefer to let our eyes lead as we follow the flowers. If you plan on exploring the farms for more than a day, check in at The Heron Inn & Day Spa in the waterfront community of La Conner not far from where the tulip farms are.
Sky Island Scenic Byway – Arizona
If you find serenity in unrelenting desert landscapes, then you should consider heading out on the Sky Island Scenic Byway — particularly in the spring before Arizona temperatures reach, in the words The Postal Service, "Such Great Heights." The 27-mile-long desert road rises over 6,000 feet, beginning in the Sonoran Desert among towering saguaro cactus and passing through the Coronado National Forest to Mt. Lemmon, a 9,157-foot behemoth in the coniferous forests of the Santa Catalina Mountains. Expect hairpin turns along the way as well as drastic landscape and temperature changes, sweeping views of rock formations and expansive vistas.