Fall is when the savvy travelers among us lean in and act on what the rest of us have heard a million times — it's the perfect time of year to see the States. It's when temperatures drop, summer crowds thin, and hotel and flight deals (usually) pop up. It's, of course, when the country's lush landscapes flex and put on foliage shows, but it's also a last chance to embrace a few final moments of summer or just get away. If you've missed our destination recommendations of late — the gorgeous beaches, the road trips — a good place to start anew is with this roundup of some of our very favorite places to visit in the fall. As always, safe traveling.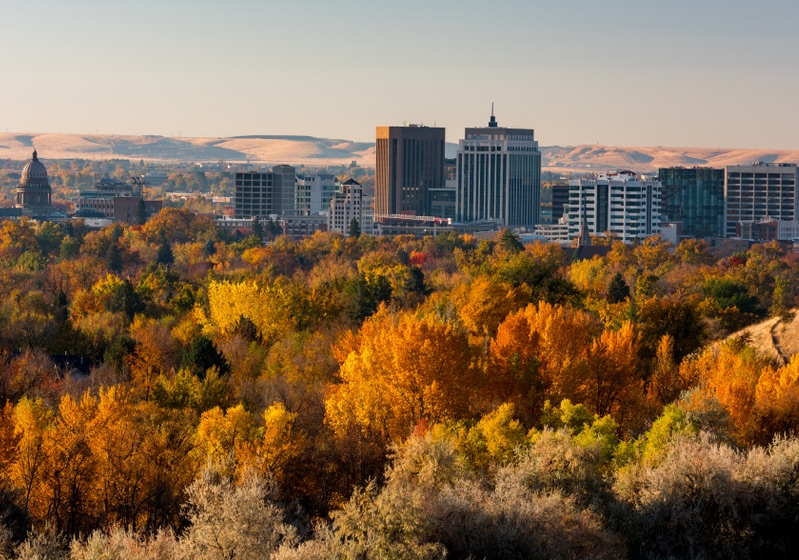 In a Pacific Northwest region rife with trendy cities and hipster havens, Boise is still among the coolest. It was one of the country's fastest-growing cities for the better part of the last 10 years, landing it on a myriad of "best place to live" lists. Today, you're visiting for the access to the grand outdoors, the bevy of hot springs, trendy restaurants and craft beer options.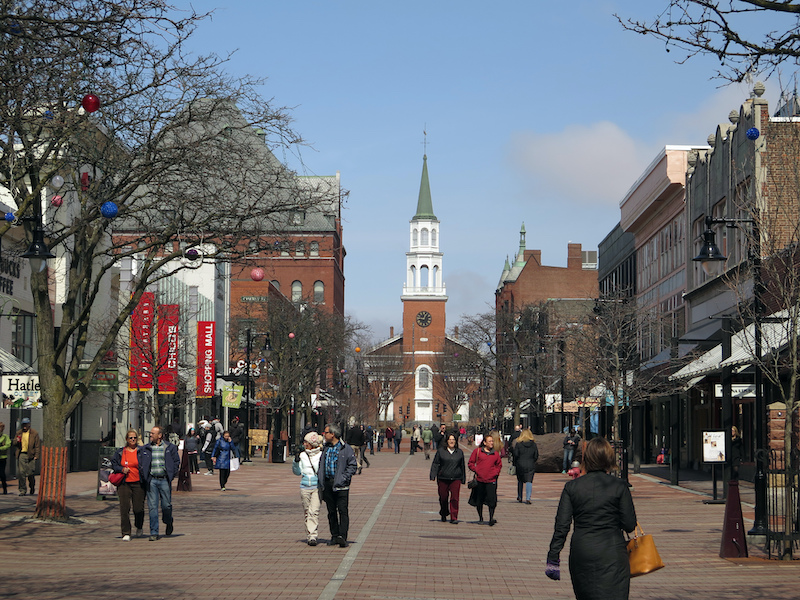 If you've needed a reason to visit Vermont, here it is: not only is it a great place for food fans, but — not sure if you've ever heard this — they also have spectacular fall foliage. If you're ready to taste the real Vermont, we recommend starting with Burlington — largest city, all-around awesome place — for some of the best edible experiences offered in the state.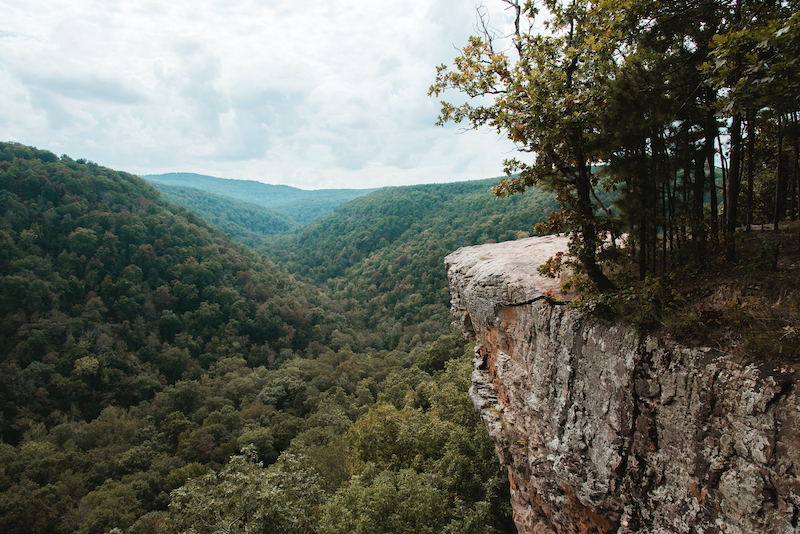 Beautiful Fayetteville can go toe to toe with the best of the up-and-coming weekend getaway destinations around the country. It's home to culture and offerings you'd expect from a regional hub — superb craft breweries, primo food options, street art galore — but where Fayetteville really shines is with its over-the-top outdoors beauty, which peaks in the fall. Nestled in the Ozark Mountains right in the northwest corner of the state, it's not a stretch to say Fayetteville is awash in natural beauty. If hills, lakes, parks and gardens are your thing, so is Fayetteville.
Outdoors adventurists flock to the area for its world-class rock climbing and whitewater rafting, but Fayetteville also abounds in history, functional art and natural beauty. If this is all news to you, It's time to experience this gorgeous adventure hub for yourself and a great place to start is Bridge Day. Each year, on the third Saturday of October, the New Rover Gorge Bridge is closed and thousands of pedestrians flock to the state's largest one-day festival. The highlight: hundreds of BASE jumpers flock to the area for their opportunity to jump, or be catapulted, from this iconic bridge while being cheered on by thousands of spectators.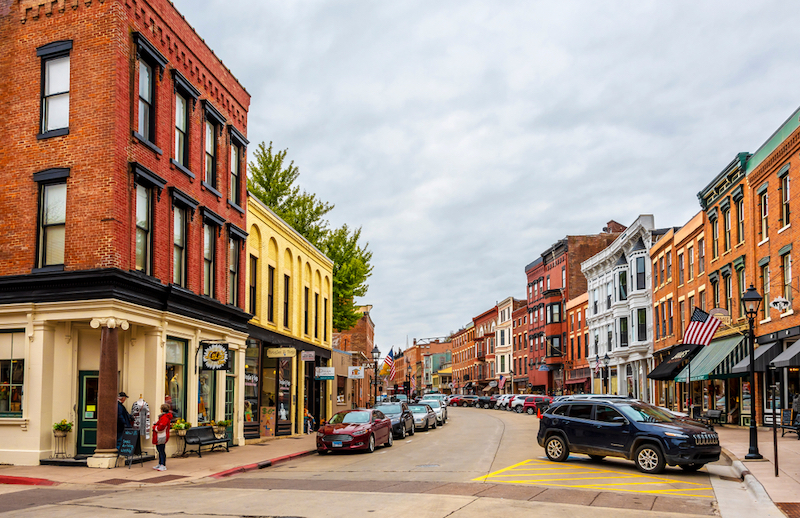 If you're looking for something that resembles a movie set in quaint small-town America, Galena is your place. Wander down Main Street, with all of its shops, restaurants and historic sites, and take in a weekend of classic charm.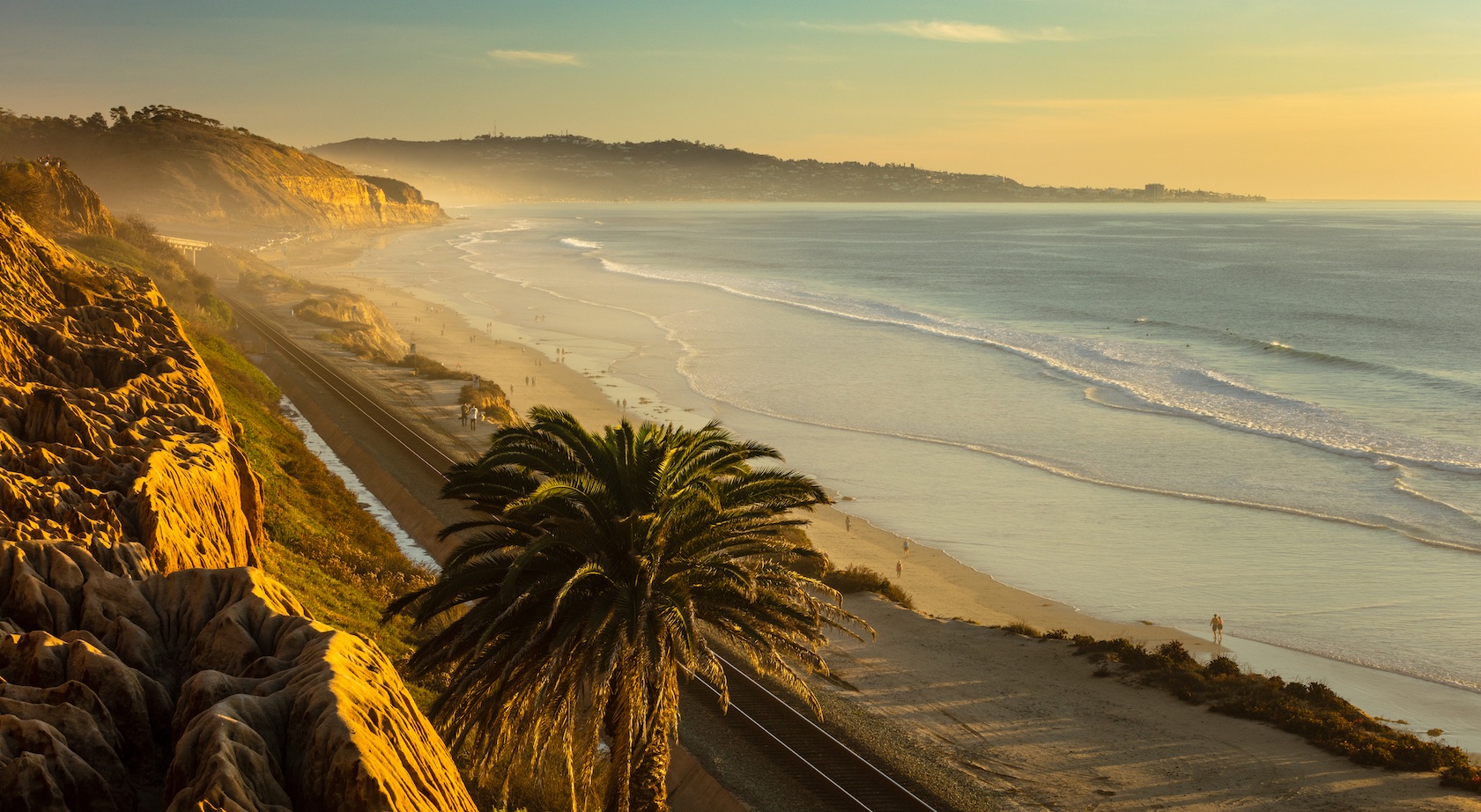 We'd argue that there's really no bad time to visit San Diego, but fall is pretty great if you had to pick one. And San Diego's Mission Beach seems like the type of place that inspired Smash Mouth's hit single "Walkin' on the Sun" — it's summery, timeless and loved by kids of all ages. If you're looking to stretch summer into the fall, Mission Beach is a great place to do it. The sandy getaway boasts no shortage of activities for avid beachgoers, including surfing, Jet-skiing and lounging about the beach. If watersports don't pique your interest, skateboard down the two-mile-long boardwalk or ride the historic Giant Dipper roller coaster at San Diego's beachfront Belmont Park amusement center.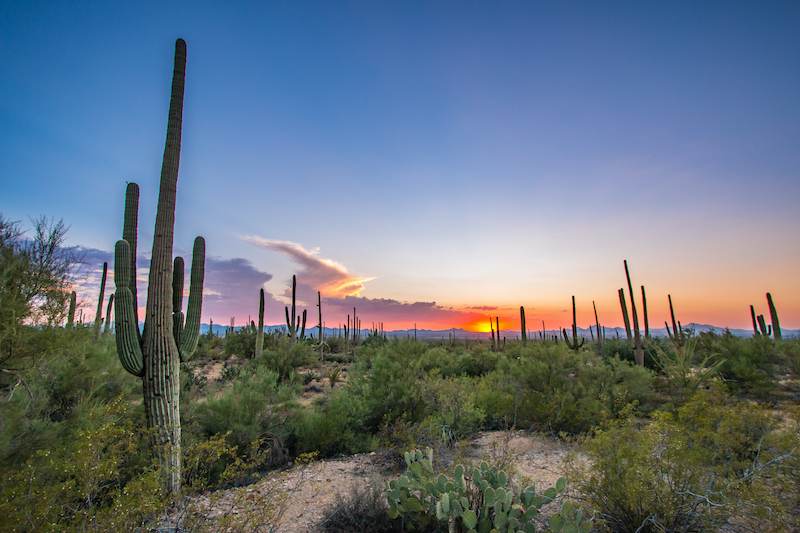 The desert gets a bad rap. It's marked by pop culture images of endless sand, parched wanderers and the end of the literal and figurative road. In reality, it can be a place of unbridled beauty and cultural richness. And if you mix in a big-time university and an artsy undercurrent dedicated to keeping the city "weird" — you have Tucson. This once-small town is now a taco paradise, an adventurer's delight and a street art canvas, flanked by staggering mountain vistas. A blend of Spanish, Mexican and Native American influences inspire Tucson's creative spirit and everything from its iconic dishes to its architecture. Fall is when the average seasonal temp dips from the blistering upper 90s to the manageable upper 70s.
A premier Big Sky country town in a state full of them, this picturesque community is booming thanks to pandemic-related relocations and the appeal of its natural surroundings, including copious mountains and its eponymous lake. If you're looking for peaceful days and wild skies, try Whitefish.