People say art is everywhere, if you know where to look. And if those people can find the creative beauty in an airport Renaissance, more power to them. For the rest of us, finding art in hotels needs to be a little more obvious than the subtle nuances of a twilight beach scene. Sometimes you need a mural of naked Burt Reynolds in the lobby, or a shower tile with a ceramic ear sticking out. The best part is, great art hotels aren't limited to traditional art destinations either, so almost anywhere you are in America, you're not far from one of our best hotels for art.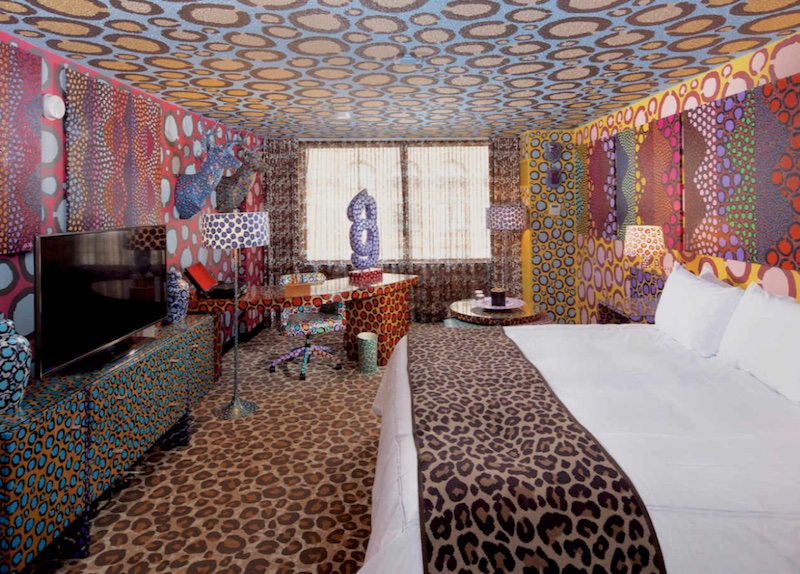 Nearly everything in this downtown-adjacent Milwaukee boutique has a flair for the artistic, whether it's the moving digital pieces in the elevators or the delicately garnished cocktails in the lobby bar. The 1,700-square-foot onsite gallery is via the Wisconsin Museum of Art, and luxury suites are immersed in décor by local artists. Even the standard rooms have art everywhere, though, from shower curtains to bathroom tiles. And they've got record players in every room, with loanable vinyl in the lobby.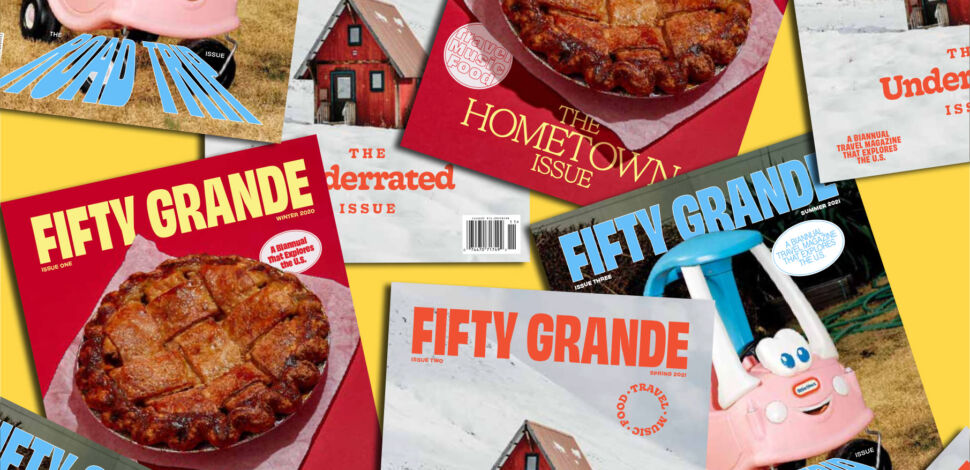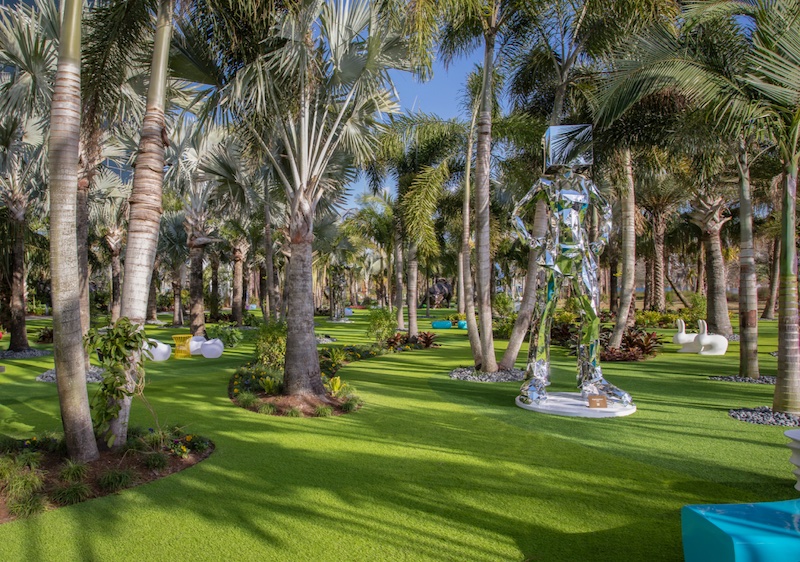 Orlando is best known for the kind of art that comes with dancing sea creatures and an entire line of plush toys. But this hotel in suburban Lake Nona might have America's coolest collection of contemporary art. From rotating orbs over the check-in desk to a sideways sofa in the cocktail bar, a stay here is like sleeping in a modern art museum. The breezy back garden is filled with original metal sculptures, including a bull like the one on Wall Street. The collection is constantly changing too, so no two stays are the same. Neither are the elevator rides, as each one has a different interior and musical theme.
Hotel Figueroa – Los Angeles, Calif.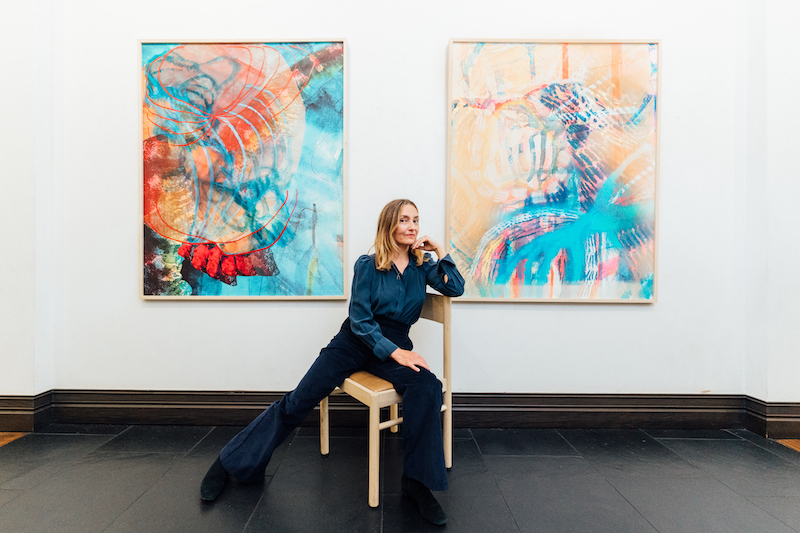 The historic Figueroa was first built in 1926 as a safe hotel for women traveling alone. Its legacy of female empowerment continues today with its showcasing of female artists, including a rotating Featured Artist Series currently featuring Ruthanna Hopper. More permanent works line Artists Alley, a strollable vestibule with loads of cool contemporary stuff like photographs from Whitney Hubbs and colorful paintings by Sarah Awad. The elevator banks are all hand-painted by local artists, as is the 14-story fig-inspired mural from British artist Bella Gomez.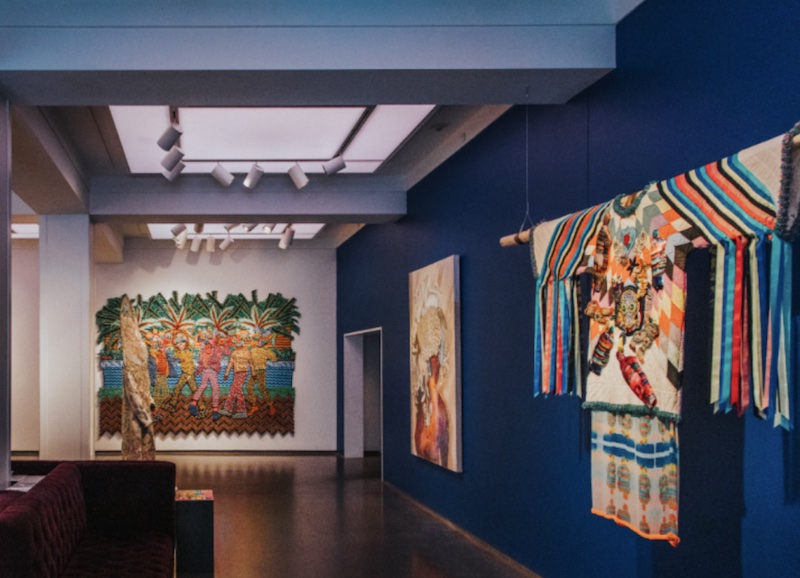 We could fill an entire roundup of great art hotels with 21c, a series of museum hotels in untraditional art destinations like Lexington, Ky., and Oklahoma City. Each one offers a free-to-everyone art museum inside, with themes varying by location. The rooms are awash in art too, with odd body parts sculpted into shower tiles and sometimes sleep-disturbing murals on the wall. Still, if you find yourself in the middle of the country and want to stay somewhere thought provoking and enlightening, 21c is always the move. Just make sure to set aside a few hours to explore all the art inside.
Hilton Anatole – Dallas, Texas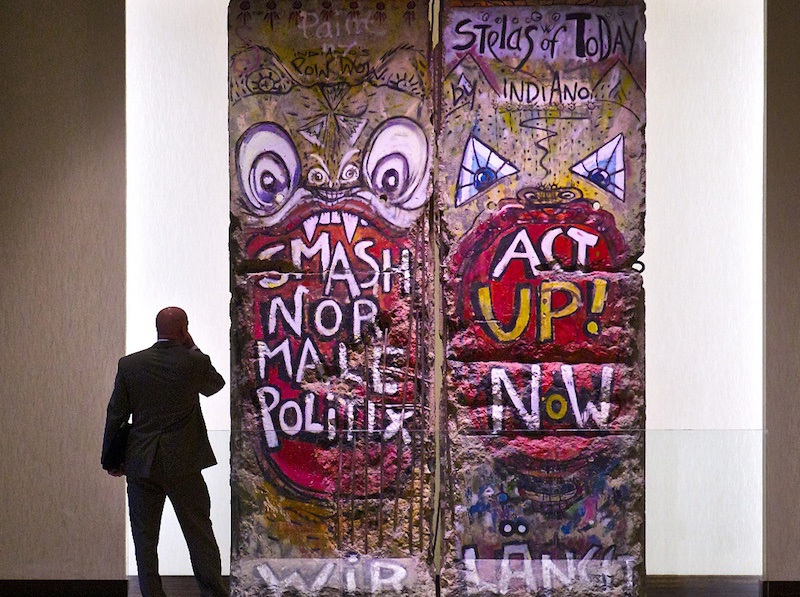 If we told you to guess which American hotel had the largest collection of art and antiques, obviously you'd guess a Hilton near downtown Dallas. Better known for its family-friendly water park, the Hilton Anatole is the kind of place where kids scamper by a 1,000-year-old bronze urn on their way to the swimming pool. Jeweled elephants, ancient Chinese warriors and ornate pavilions dot the property, and antique oil originals hang on otherwise nondescript lobby walls. You'll even find a couple pieces of the Berlin Wall and an original propeller from the RMS Lusitania, the ship that got America into World War I. It's like someone converted the storage space for a major art museum into a Hilton, and created a true unexpected gem.
Grand Bohemian Hotel – Charlotte, N.C.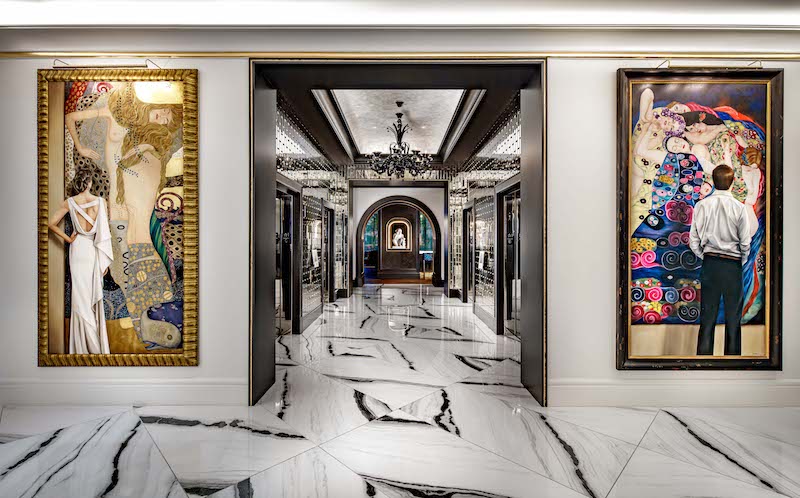 All the Grand Bohemians are fantastic art destinations, but none pack quite the punch of the one in Queen City. Everything in the hotel, from its "Alice in Wonderland"-like rooftop bar to the deconstructed chandelier on the fourth floor, feels like a modern art piece. Nightstands feature original works on the panels, light sculptures hang from every common space, and the ceilings give you a reason to look up from your phone. The Argentine-inspired hotel includes original pieces commissioned by CEO Richard Kessler, offering a tranquil gallery of paintings you won't see elsewhere.
The Alexander – Indianapolis, Ind.
For fans of street art and graffiti, no hotel in America rivals the Alexander, which boasts 16 giant murals across the property. They're the work of British muralist Nick Walker, who developed a recurring "vandal" character who pops up throughout the garage. Inside, the elevated cocktail bar is lined with artisanal tiles and blown-glass chandeliers. And each room features an original piece of contemporary art to give it a distinctive feel.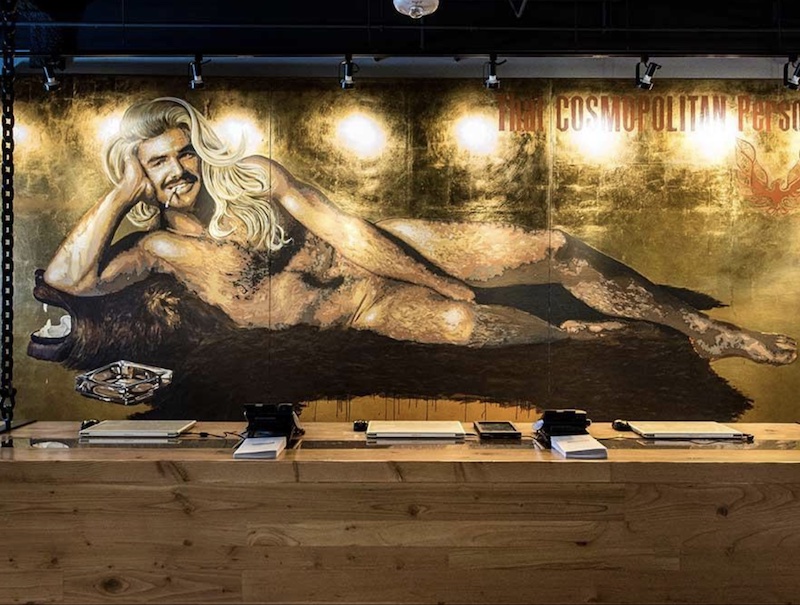 Set at the end of Phoenix's Roosevelt Row, the Found:RE feels like a grand clubhouse for the city's burgeoning art district. A full-scale gallery sits just off the lobby, where touring exhibits often debut. Rooms are works of art themselves, as soft metal and wagon wheel chandeliers give the hotel a definite sense of place. Thought-provoking photos fill the hallways, and a mural of naked Burt Reynolds hangs over the front desk. You'll find even more art in the Found:RE's Even Match Market and Bar, which features postcards and other stuff from many artists who work nearby.
Nativo Lodge – Albuquerque, N.M.
Nobody has ever done more with a nondescript, interstate-side Wyndham than the folks behind the Nativo Lodge. Their Southwest motif isn't uncommon in Albuquerque, but the 60 artists' rooms are, each one as covered in a locally themed mural ranging from clouds to Hopi warriors to street art. Effectively, it's sleeping inside a mural, an experience you'd typically need to spend a night on the streets to have. Here you'll get it with full air conditioning and easy access to I-25.
Angad Arts Hotel – St. Louis, Mo.
Choosing a hotel room by mood sounds very Californian, but the first hotel offering you the chance to do it sits squarely in the Midwest. The Angad's color-coded rooms allow guests to stay in the yellow room if they're seeking happiness, blue if they're feeling tranquil or red if they're on honeymoon in Missouri. The art doesn't stop with mood décor, as the lobby boasts perhaps the most impressive lamp mural in America — a trippy, floating streetscape that proves a worthy distraction. Suitcase sculptures and small galleries fill out the space, and though the city isn't lacking for culture, this new hotel gives St. Louis a place to keep the spirit going.
Far-flung Fargo may be best known for its wood chipper, but this historic downtown hotel could be a distant second. The 17-suite property handed each one of its rooms over to a different artist and gave them full reign, making it almost like 17 hotels in one. Some suites offer sunken hot tubs in the middle of the room. Others have Impressionist works on the walls. Others boast quizzical pottery. All of them offer something totally unexpected in the Plains, but make a trip to Fargo far more enriching than expected.